New Products
Collection of new products for the municipal drinking water and wastewater markets.
Jun 2nd, 2014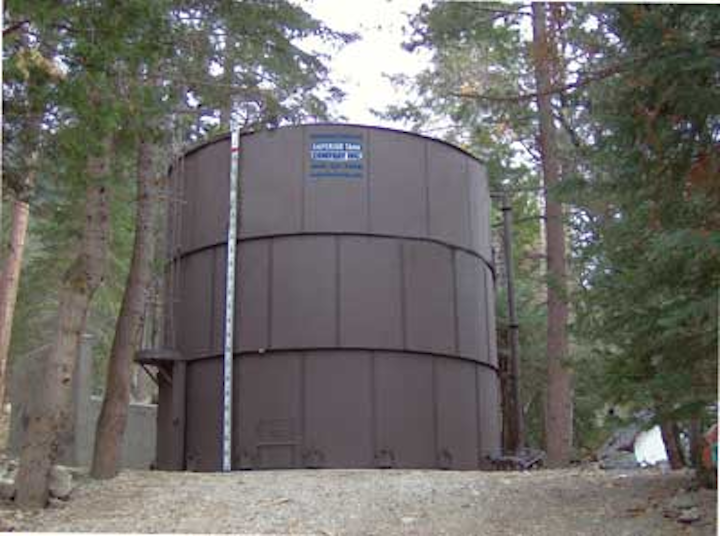 Water storage tanks
Superior Tank introduced the newest addition to its line of Sentinel series water storage tanks used to store potable water as well as water for fire protection. Available in sizes from 10,000 to 2,000,000 gallons, the Sentinel incorporates several special features to comply with both AWWA and NFPA standards. The bolt-together assembly is quick and does not require welding or onsite painting, making it ideal for remote locations and providing water for potable and fire protection needs.
Superior Tank Company Inc.
www.superiortank.com
See it at ACE14 - Booth 2624
TOC analyzer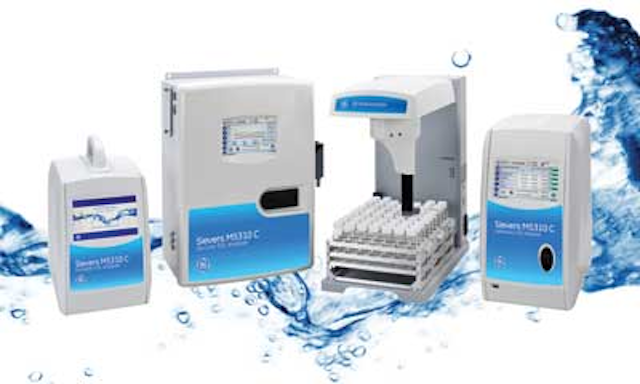 GE Analytical Instrument's new Sievers M5310 C TOC Analyzer, equipped with Sievers Membrane Conductometric technology, provides automatic calculation of percent TOC removal. Technology and feature enhancements yield two-minute, twice-as-fast readings and dual-stream efficiency. The reliable M5310 C Analyzer is designed to meet rigorous regulatory requirements, including EPA's DBP Rule. M5310 C Analyzers help companies optimize their processes while complying with regulations.
GE Analytical Instruments
www.geinstruments.com
See it at ACE14 - Booth 1758
Wastewater treatment mixer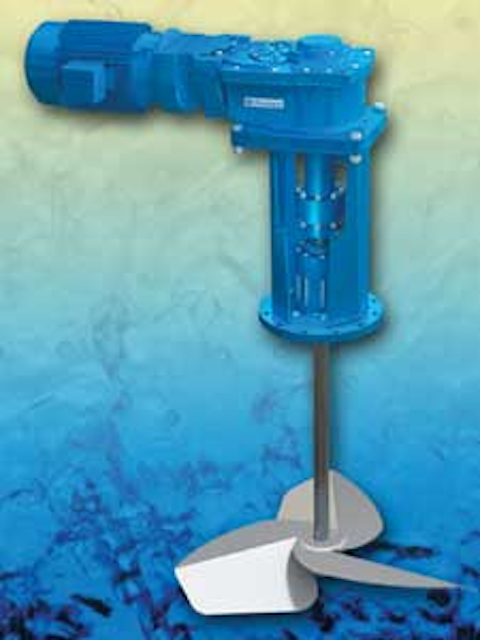 Combining the Chemineer® Model 20 HT/GT mixer with the Chemineer RL-3™ impeller creates the ideal mixer for wastewater treatment plant applications. The RL-3 ragless impeller is designed to prevent fibrous material build-up on the rotating impeller of the agitator. In blending and solids suspension applications where the fluid contains fibrous material, typically found in the wastewater treatment industry, the resulting build-up on the agitator's impeller can deteriorate performance, increase energy costs and even damage the gearbox bearings and gears, causing costly repair.
Chemineer Inc.
www.chemineer.com

Manganese analyzer
At elevated levels, manganese can adversely affect water taste and color and can cause discolored tap water. To assist in the monitoring of this and the dosage of potassium permanganate, which is used to remove manganese, ASA Analytics has introduced the ChemScan mini Mn analyzer. The analyzer offers real-time data for process monitoring and cost control. Further, it features a long-life LED light source and large I.D. sample tubing to reduce maintenance requirements.
ASA Analytics
www.asaAnalytics.com
See it at ACE14 - Booth 2170
Water meter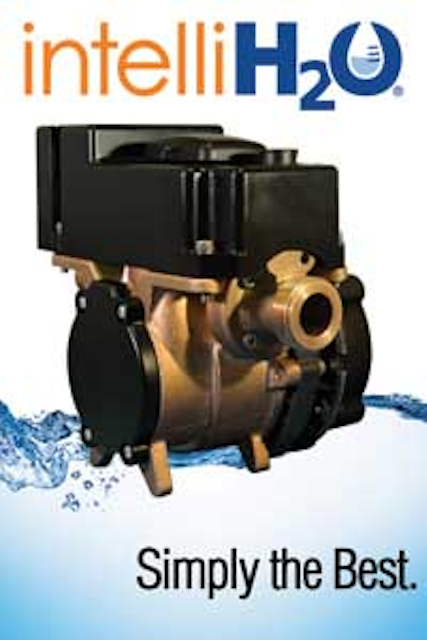 Capstone Metering's IntelliH2O® is a water meter designed as an integrated system that supports long-term sustainability. The system meets AWWA standards within the 7.5" specification and encompasses an integrated rechargeable battery system; integrated ball valve for on/off control and remote operation; cellular communication directly from each meter to the cloud, which supports firmware updates and eliminates Wi-Fi infrastructure; integrated pressure and temperature sensing alarms, which could isolate potential leaks; and built-in funding solution with no bond election required, which means 100% project financing.
Capstone Metering LLC
www.intelli-h2o.com
See it at ACE14 - Booth 503
Pipe wrenches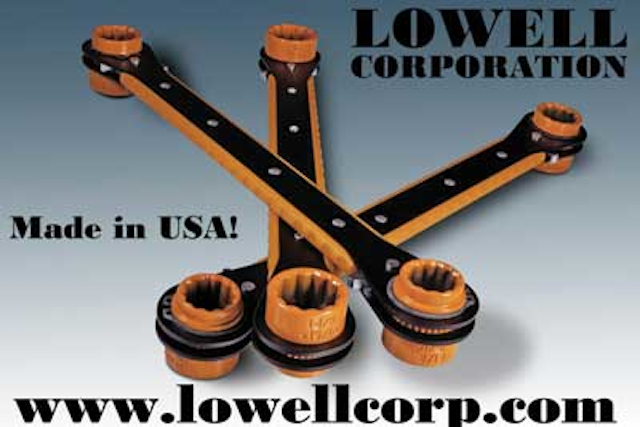 Lowell Corporation manufactures wrenches designed for pipeline work. The company's "bolt-thru" sockets eliminate bolt interference, and ratchet handles are available from 8" to 60". Sockets are available in hexagon and square sizes (inch & metric). The company introduced the 8C 4-IN-1 ratcheting box wrench that combines four 12-point sockets in one heavy-duty reversible ratchet wrench (1-1/4" x 1-1/8" x 1-1/16" x 15/16"). Lowell also makes strap wrenches, valve wheel wrenches, torque- limiting T-handles, and valve key sockets for turning worn valve operating nuts.
Lowell Corporation
www.lowellcorp.com
See it at ACE14 - Booth 1052
Chlorine tester

The ULTRAPEN™ PT4 is Myron L Company's groundbreaking new Pocket Tester for measuring free chlorine disinfecting power, free chlorine equivalent (FCE) and temperature. It is waterproof and designed to be extremely accurate, fast and simple to use in diverse water quality applications. The Myron L Company FCE function measures the real, unaltered chemistry of source water, including moment-to-moment changes in that chemistry.
Myron L Company
www.myronl.com
See it at ACE14 - Booth 733