Products & Services: Sludge Dewatering & Processing
Collection of Sludge Dewatering & Processing products and services.
Jun 2nd, 2014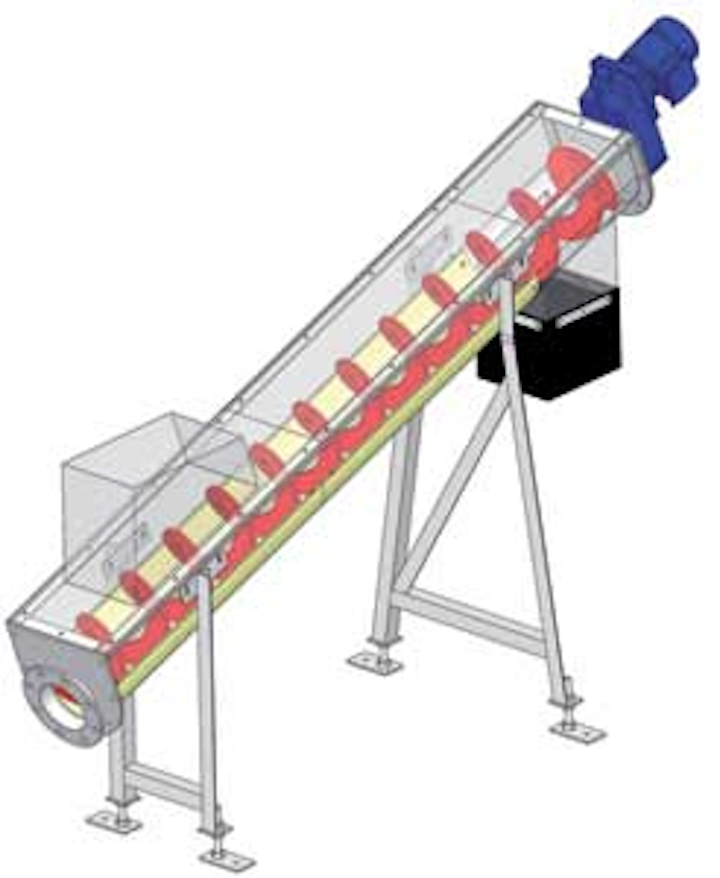 Screw conveyors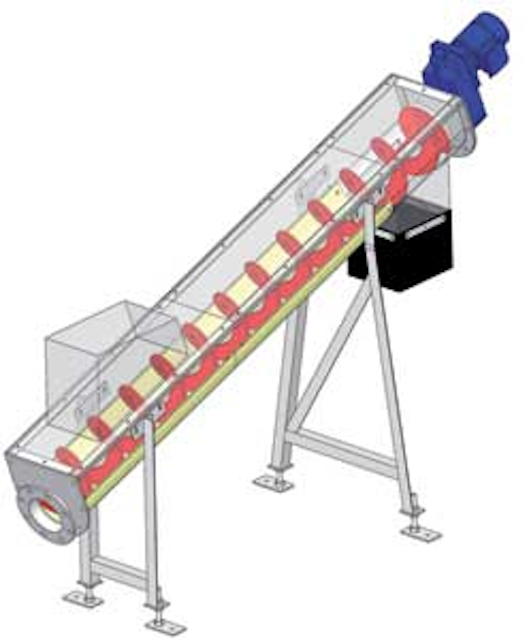 Sodimate's shaftless screw conveyors are used to transport bulk materials between two points without altering feed accuracy or damaging product particles. Designed to be paired with a sludge mixer, the units can also collect grit from slakers, classifiers and screens. The conveyors can be custom-fabricated with various liner materials depending on sludge characteristics and requirements. In addition, the units can be interconnected in various configurations, can be inclined or horizontal, and can extend up to 100 ft.
Sodimate Inc.
www.sodimate-inc.com

Grinder
Featuring new elements such as a durable ductile iron frame and an improved high-pressure pipe flanged seal, Grundfos' newly-optimized SEWER CHEWER® grinder provides efficient and reliable solids conditioning in wastewater and sludge-handling systems. Completely submersible up to 90 pounds per square inch, the grinder's durable ductile iron frame boasts rugged motor support and flexible coupling for effective power transmission. Its patented cutter design provides maximum solids reduction thanks to a unique tip that enhances grabbing action and a side-cutting feature that provides additional cutting and shearing.
Grundfos Pump Corporation
us.grundfos.com
Sludge dewatering

The Moyno® 2000 HS System is a cost- effective solution for dewatered sludge transfer in municipal wastewater treatment. It features an integral hopper with a twin-screw auger feeder and Moyno G4 progressing cavity pump. The system can move a high percentage of solids far distances with high volumetric efficiencies. It also features a non-pulsing flow, which translates into significantly lower operating pressures. The VFD controls for both the pump and twin screw feeder provide fewer energy losses, lower horsepower requirements and lower noise.
Moyno Inc.
Screw press
The ACAT screw press is available in the U.S., Canada and Mexico exclusively through Kusters Water, a division of Kusters Zima. The ACAT screw press is an efficient and reliable way of dewatering sludge. The slow rotational speed, low maintenance, low noise level, and low energy consumption are significant advantages over other technologies.
Kusters Water Corp.
www.kusterswater.com

Sludge removal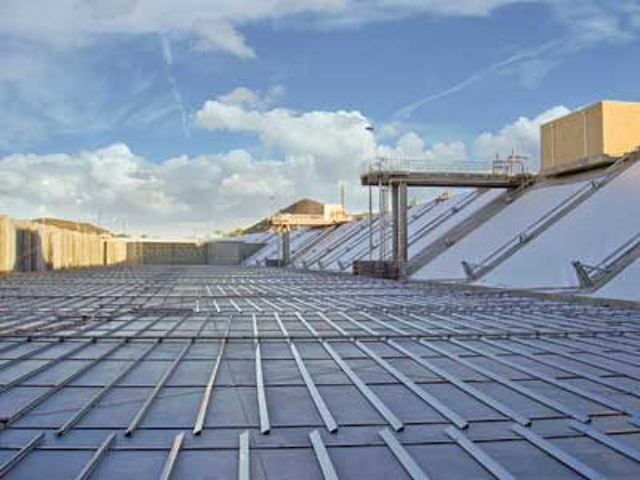 The ZICKERT Shark™ Sludge Scraper from WesTech Engineering provides efficient sludge removal for new and retrofit sedimentation basins and clarifiers. With more than 3,000 installations worldwide, The ZICKERT Shark™ is ideal for wastewater treatment plants, drinking-water purification plants and industrial processes. This easy-to-install system provides complete sludge transport, leaving no dead zones and creating no turbulence.
WesTech Engineering Inc.
www.westech-inc.com

Screw press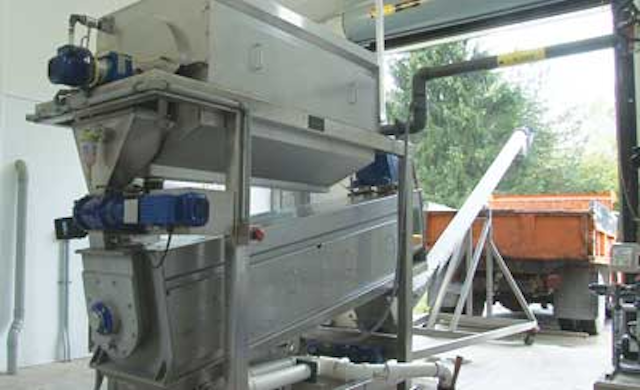 BDP Industries' model DSP Screw Press offers a Pre-Thickening Rotary Concentrator that pre-thickens the usual influent of 0.5 wt% to 2% to over 5%, representing at least a 60% reduction in sludge volume; Filtrate Polishing, where filtrate from the Screw Press Section is recycled to the Rotary Drum Concentrator feed; Tapered Shaft Screw that creates a reduction in path length for the liquid to be expressed from the cake; and Slotted Screen, where the perforated screen of the screw auger enclosure is in-house fabricated using a water jet unit.
BDP Industries Inc.
www.bdpindustries.com