Resource Spotlight
Compilation of print and digital information resources for the municipal water and wastewater markets.
Jul 23rd, 2014
Switch solutions brochure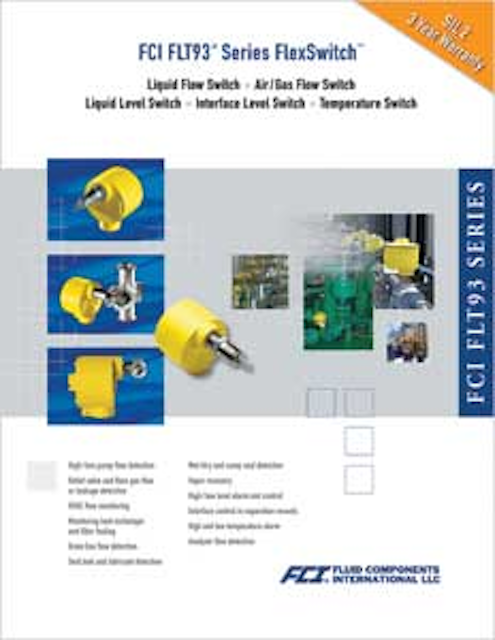 Fluid Components' FLT93® Series FlexSwitch™ Brochure offers an innovative switch solution with complete product and applications information. The switch is a dual-function instrument that can be configured for flow or level sensing, flow + temperature sensing or level + temperature sensing. The FLT93 performs: high/low pump flow detection; HVAC flow monitoring; drain line flow detection; monitoring of heat exchangers and filter fouling; seal leak and lubricant detection; wet/dry and sump seal detection; vapor recovering; high/low level alarm and control; interface control in separation vessels; and high/low temperature alarm.
Fluid Components International
www.fluidcomponents.com
Traveling exhibit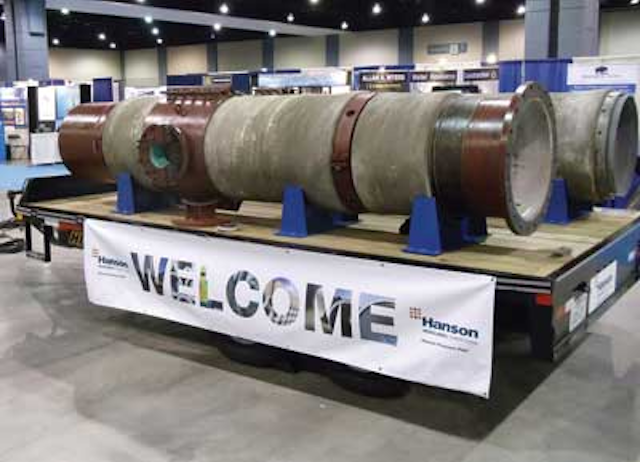 Hanson Pressure Pipe has taken its education outreach on the road with a demonstration trailer designed to provide public works managers, engineers and contractors with a closer look at C-303 bar-wrapped concrete cylinder pipe. The trailer includes segments of the pipe, including cross-sections and various joint configurations.
Hanson Building Products
www.hansonbuildingproducts.com
Cybersecurity guidance
AWWA announced the release of expert guidance on how water and wastewater utilities can reduce their cyber vulnerabilities in light of growing cyber-attacks that pose a threat to critical infrastructure systems. This guidance, "Process Control System Security Guidance for the Water Sector," provides water utility managers with a concise set of best practices and standards and applies a transparent and repeatable process for evaluating a utility's process control system.
American Water Works Association
www.awwa.org
Mobile app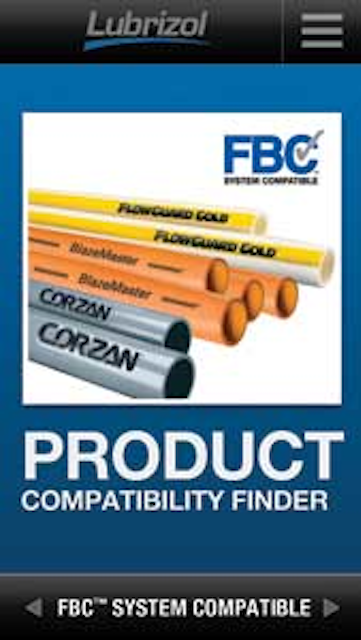 The Lubrizol Corporation's CPVC mobile app is a handy, useful jobsite resource for building and construction professionals. The mobile app features the Lubrizol CPVC FBC™ System Compatible product finder - a tool that helps identify the chemical compatibility between Lubrizol CPVC piping systems and other common construction materials. The app also includes the latest news from Lubrizol CPVC, as well as regional contact information for training and support in the field.
Lubrizol Corporation
www.lubrizolcpvc.com
New website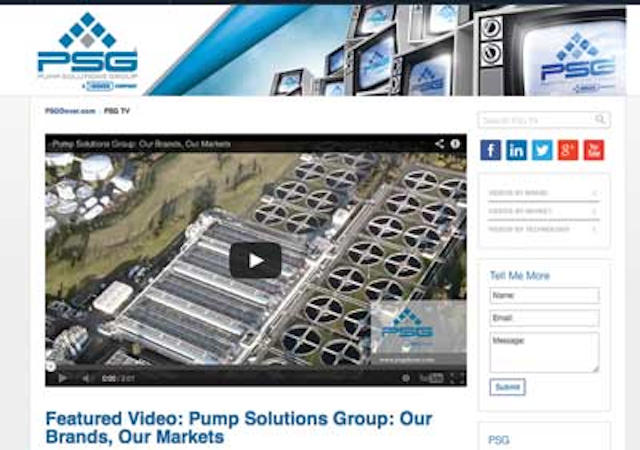 Pump Solutions Group announced the launch of its new PSG TV website, which has been designed to provide customers with an easy-to-navigate multimedia channel featuring an assortment of pump and related flow control technology videos. Topics range from maintenance tips to customer success stories to new product demonstrations. Sortable by market, brand and technology, PSG TV videos can easily be shared via a variety of social media channels. Additional videos will be added as they become available.
Pump Solutions Group, a Dover Company
www.psgdover.com/psgtv
Water treatment solutions brochure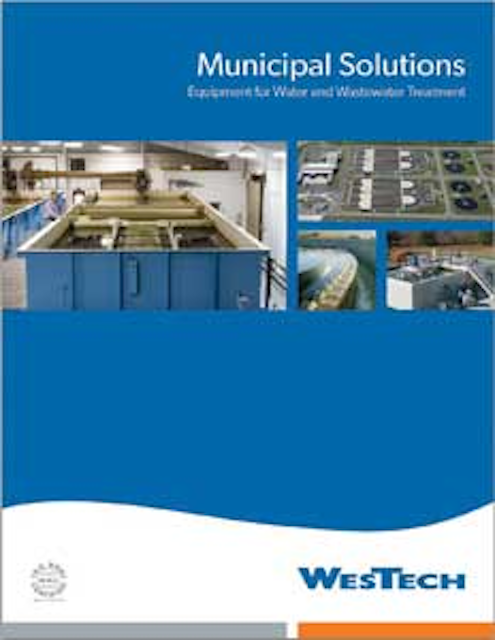 WesTech Engineering has released its new Municipal Solutions Brochure, detailing the company's full line of municipal water and wastewater treatment solutions. The free brochure features an enhanced user-friendly layout, complete with updated information about WesTech's new line of General Filter and Microfloc equipment.
WesTech Engineering Inc.
www.westech-inc.com
Control systems white paper
Revere Control Systems has released a new white paper, "DCS Versus PLC: A User's Guide to Selecting the Most Effective Control Platform for Your Application." While distributed control systems (DCS) and programmable logic controllers (PLC) have traditionally been viewed as competing platforms, they are not necessarily mutually exclusive technologies. The white paper provides general guidelines and a comparison chart, and highlights key considerations when choosing a control system platform. The paper also addresses a hybrid system that capitalizes on the benefits of both platforms in an environment that employs multiple processes and/or equipment types.
Revere Control Systems
www.reverecontrol.com
New website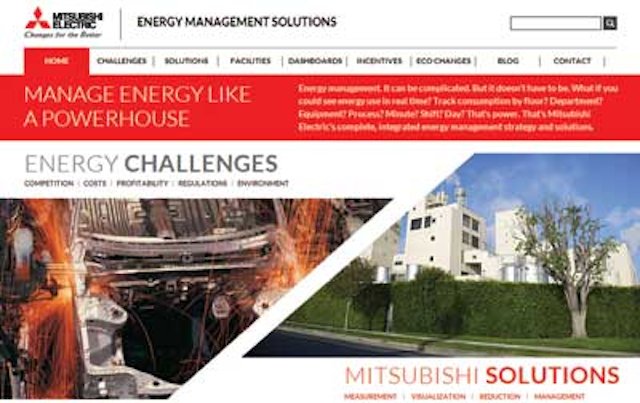 Mitsubishi Electric launched a new website to address the energy challenges faced by the manufacturing sector. The site offers tools, white papers and energy-reduction solutions for a variety of industries, providing insight into energy awareness and challenges; monitoring hardware and software; key performance indicators, energy vs. production, and environmental dashboards; and how to achieve energy certification goals (ENERGY STAR, ISO 50001, LEED).
Mitsubishi Electric Automation
www.mitsubishienergy.com