Resource Spotlight
Compilation of print and digital information resources for the municipal water and wastewater markets.
Oct 22nd, 2014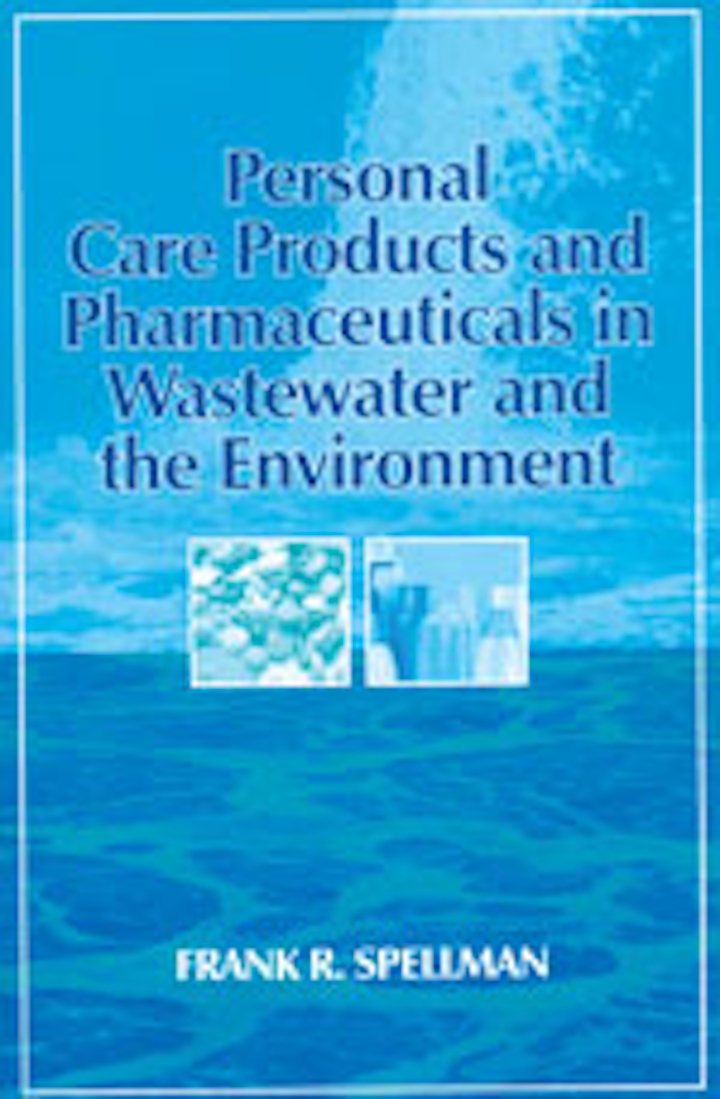 New book
DEStech Publications has announced the publication of the book "Personal Care Products and Pharmaceuticals in Wastewater and the Environment," which surveys current knowledge regarding endocrine disruptors and other hormone-mimicking compounds in the environment as a result of the disposal of cosmetics, drugs and cleaning agents. Further, it investigates dozens of biologically-active pollutants, describes their physiological effects and assesses the evidence of their impact on humans and wildlife. This is a key reference volume for environmental health, risk assessment and water/wastewater technology.
DEStech Publications Inc.
www.destechpub.com
---
Chromatography catalog
Chromatographers can use the latest interactive mobile technology to access the comprehensive portfolio of chromatography columns, consumables and accessories from Thermo Fisher Scientific. More than 600 pages of product listings are organized into four sections: Sample Preparation, Sample Handling, GC Columns & Consumables, and LC Columns & Accessories. The 2014-15 edition contains numerous new listings, including: SOLA solid phase extraction sample preparation products; SureStop vials; Webseal plates and mats; the latest LC and Bio LC columns; and the full suite of Viper fittings for nano/capillary-LC.
Thermo Fisher Scientific
www.thermofisher.com
---
New website
Altra Industrial Motion has announced the launch of www.AltraPumps.com, a new website that offers the global pump industry convenient access to Altra brands and products critical to all types of pumps applications. The pump industry website is organized into pump solution product categories, including Sure-Flex® Couplings, Dura-Flex® couplings, Torsiflex-i couplings, jaw, disc & grid couplings, belted drives, overrunning clutches & backstops, and gear drives & gear motors. Product photos, features, benefits, and specifications are included for each Altra brand product.
Altra Industrial Motion
www.AltraMotion.com
---
New website
HammerHead Trenchless Equipment has launched a new website for its HydraLiner cured-in-place pipe lateral lining system, offering 24/7 ordering of equipment and consumables. It is the first company in North America to offer a full-line B2B online retail store for CIPP products. Liner, epoxy and resin, composite inversion drums, wet-out tables, and dozens of other related products are currently available, including products from other manufacturers such as Picote® Cutting Systems and Brawoliner.
HammerHead Trenchless Equipment
www.hammerheadtrenchless.com
---
Mobile app
With the new GroupCast Utility App, electric, water and gas utilities have a new way to improve their customer satisfaction scores while saving money at the same time. The GroupCast Utility App transforms a customer's iPhone or Android smartphone into a powerful communications tool capable of receiving and sending utility-related notifications. Customized for each GroupCast utility client that uses it, the app can allow customers to report outages and receive utility notifications.
Groupcast LLC
www.groupcast.com
---
New white paper
A new white paper from ASCO Valve, a division of Emerson Industrial Automation, provides information for original equipment manufacturers and contractors to ensure their equipment for potable water systems remains efficient, safe and compliant. The paper, "Understanding the New Lead-Free Water System Regulations -- and Choosing Valves to Comply," outlines relevant sections of the new lead-free regulations and focuses on the choices facing purchasers who need to select important components of the affected potable water equipment to comply. It also considers the calculations needed to determine average lead content, discusses the pros and cons of common valve materials, and more.
ASCO Valve, a Division of Emerson Industrial Automation
www.ascovalve.com
---
New website
The Plastic Pipes Conference Association has released a new website providing technical and commercial information for the plastic pipe industry worldwide. The association has published an online database that contains 1,000 papers, covering everything from highly technical aspects to valuable insights into the business forces that advance the industry. It includes landmark reference projects, novel applications, installation methods and design, environmental issues, technical standards and testing, new systems and prototyping, raw materials and additives, scientific advances, no-dig solutions, manufacturing expertise, and industry and trade aspects.
The Plastic Pipes Conference Association
www.plasticpipesconference.com

More WaterWorld Current Issue Articles
More WaterWorld Archives Issue Articles