Products & Services: Wastewater Treatment
Collection of Wastewater Treatment products and services.
Apr 7th, 2014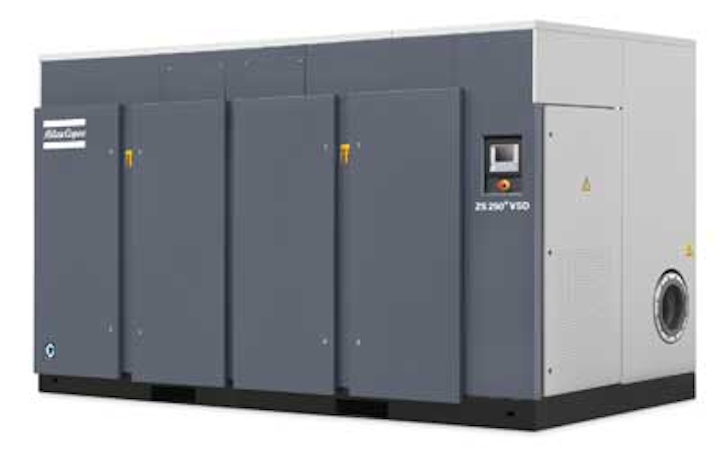 Blowers
Atlas Copco's new introduction in the ZS screw blower range is available with integrated variable speed drive (VSD) and features ISO 8573-1 Class 0 certification for 100% oil-free air. The ZS range provides an average of 30% more energy savings than conventional lobe blowers in a wide range of low-pressure applications, such as aeration in the wastewater treatment process. With the new addition, the ZS range now offers flow rates starting as low as 50 CFM and extending up to 5,000 CFM.
Atlas Copco
www.atlascopco.com
Oxidation ditch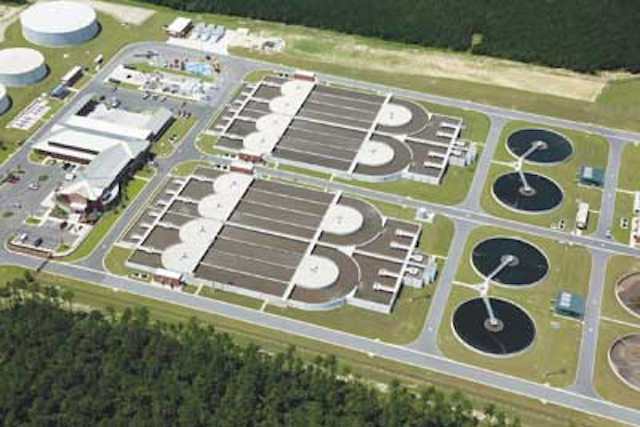 The OxyStream™ Oxidation Ditch from WesTech Engineering is ideal for biological wastewater treatment applications. It combines vertically-mounted, low-speed surface aerators with an oxidation ditch design to maximize oxygen transfer efficiency while maintaining high flexibility for power turndown. In addition, the OxyStream has greater side-water depths and fewer required aerators than a conventional brush-rotor or disc-rotor oxidation ditch. The vertical, slow-speed surface aerator eliminates maintenance-prone horizontal shafts, pillow block bearings and drive units near the water surface.
WesTech Engineering Inc.
www.westech-inc.com
Filter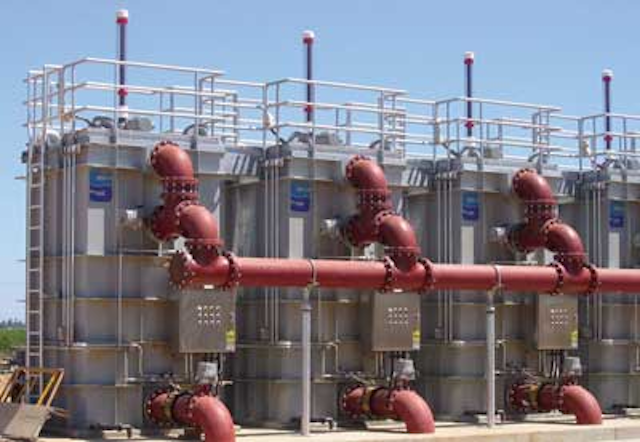 The Fuzzy Filter® from Schreiber is high-rate, compact, modular, and applicable to a wide variety of wastewater applications. The filter uses a nominal 30" deep media bed comprised of individual 1.25"diameter compressible synthetic fiber spheres and achieves a high rate of solids removal down to 4 microns. The total porosity of the filter bed can be mechanically altered to suit influent characteristics by mechanically compressing the media. Further, users can adjust media porosity to suit their influent characteristics. The media porosity and solids removal can be optimized to maximize solids capture and run time, and the filter uses influent water to wash.
Schreiber LLC
www.schreiberwater.com
Treatment controller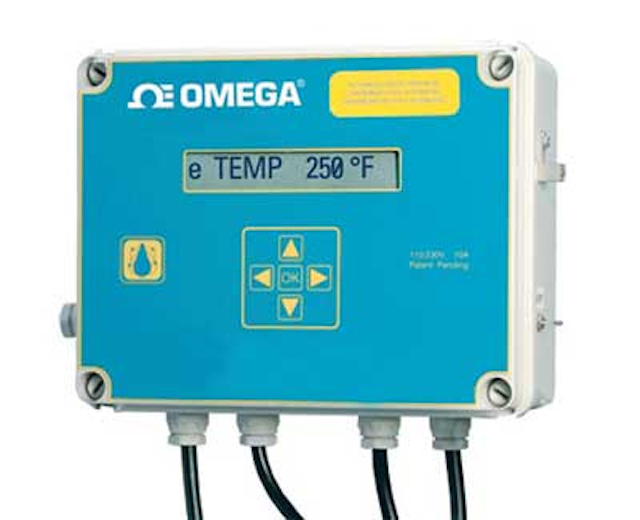 The CDCN10 Series from Omega is specifically designed to measure conductivity/dissolved solids and pH in wastewater treatment applications. The CDCN10 Series controllers are highly accurate and easy to install and operate. Engineering units can be displayed in either U.S. or metric values using the pushbutton keypad and the simple scroll-through menus. Both units control conductivity, with the ability to control three additive feed programs. Readout of the probe temperature is available, and pH measurement and control is optional on both units, as is a safety flow switch contact and RS485 communications.
Omega Engineering Inc.
www.omega.com
UV disinfection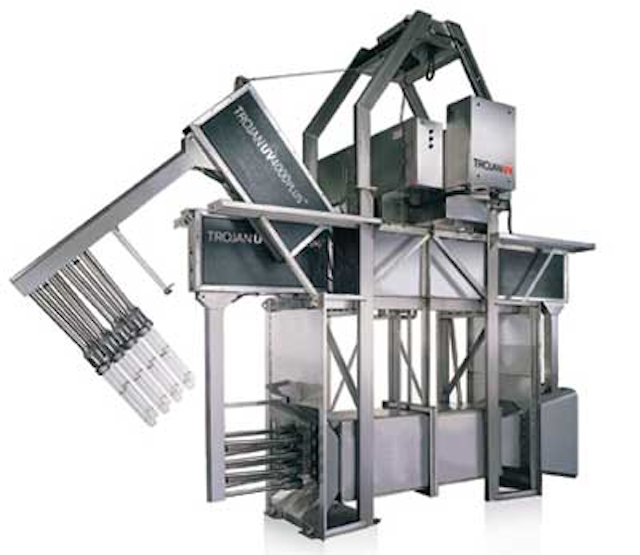 The TrojanUV4000Plus™ is a UV lamp system specifically designed for handling high volume and lower quality wastewater. Incorporating ActiClean™ Automatic Chemical/Mechanical cleaning technology, the TrojanUV4000Plus is virtually maintenance-free. The system allows engineers and operators to incorporate chemical-free, UV disinfection for large flows of 10 MGD (1,578 m3/hr) and greater in a minimal amount of space with a fraction of the number of lamps required by low-pressure systems. The compact system can be used for low UV transmittance applications previously unattainable with ultraviolet technology.
TrojanUV
www.trojanuv.com
Air-powered mixers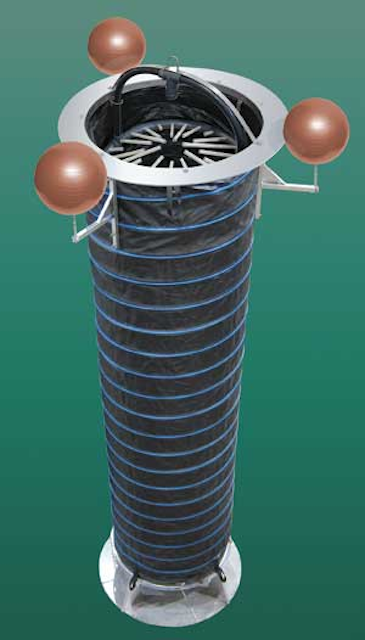 GridBee® AP series air-powered mixers efficiently mix basins of all types with high total suspended solids (TSS). Designed with high flow rates in a small footprint, GridBee mixers are clog-free, with no moving parts to maintain. Lightweight and easy to install, the mixers can be purchased with or without a blower. The large unit requires just 1.5 hp of air at 3 psi to achieve full-rated performance. Rental and lease-purchase options are available.
Gridbee, a brand of Medora Corporation
www.medoraco.com