Product Showcase
Collection of new products of special interest to the municipal water and wastewater markets.
Mar 12th, 2014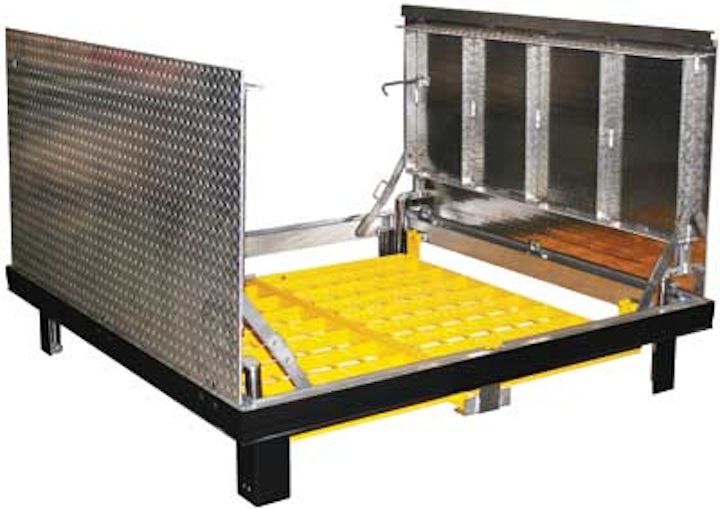 Grating system
Bilco's redesigned fall protection grating system is a permanent means of fall protection for its floor access doors. Now constructed of lightweight aluminum grating with a safety-yellow powder coat finish, it is more durable, attractive and scratch-resistant. It also features stainless steel hardware for corrosion resistance, including a hold-open device that secures each panel in the full 90° position, maximizing the access area. It is available on all standard-size 300 PSF and H-20 reinforced access doors and custom size doors when specified. Retrofit kits are also available.
Bilco
www.bilco.com
Gas mass flowmeters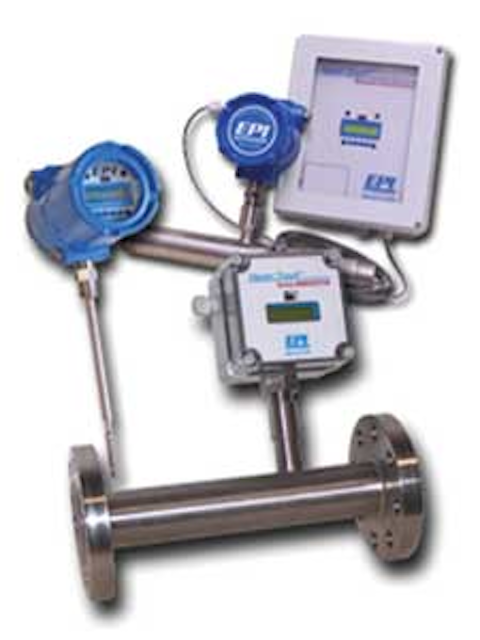 Digester gas is an important byproduct of water and waste treatment. Measured for local, state and/or federal reporting, digester gas is also used to provide power for the treatment plant itself or sold to others as a means of reducing the net operating costs. Eldridge Products' Master-Touch™ thermal gas mass flowmeters are calibrated with a CH4/CO2 gas mixture for the best accuracy when measuring digester gas. A wide variety of physical configurations support virtually all installations - and with no need for temperature and pressure corrections, Master-Touch flowmeters further reduce operating costs.
Eldridge Products Inc.
www.epiflow.com
Double-wall tanks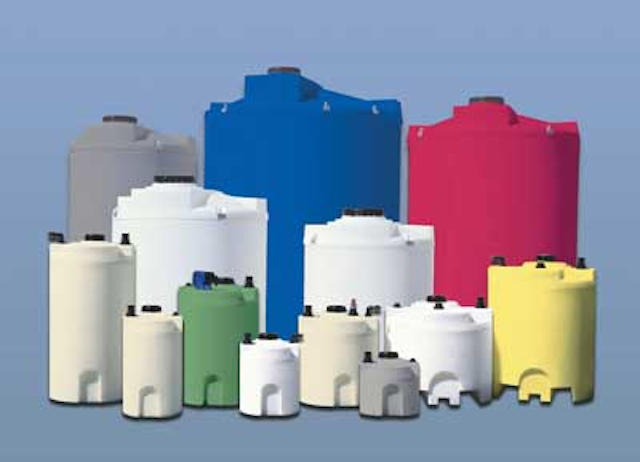 Assmann's large double-wall tanks from 150 to 8,550 gallons prevent chemical spills without lined concrete containment and feature a primary inner tank and secondary locked-on outer tank. Linear polyethylene tanks are certified to NSF/ANSI Standard 61, and high-density crosslink resin tanks are certified by NSF for chemical storage. They are also ISO 9001:2008 certified.
Assmann Corporation of America
www.assmann-usa.com
Peristaltic pump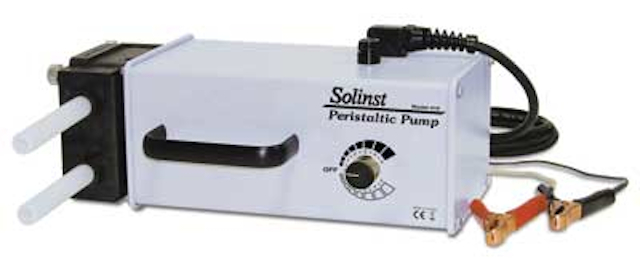 The Model 410 Peristaltic Pump from Solinst is ideally suited for water and vapor sampling from shallow wells and surface water to depths of 33 ft. (10 m). Lightweight and water resistant, it has excellent field durability. A robust metal case makes it easy to maintain and repair. One easy-access control enables reversible flow and various speeds, allowing high- or low-flow sampling (40 mL/min – 3.5L/min).
Solinst Canada Ltd.
www.solinst.com
UV disinfection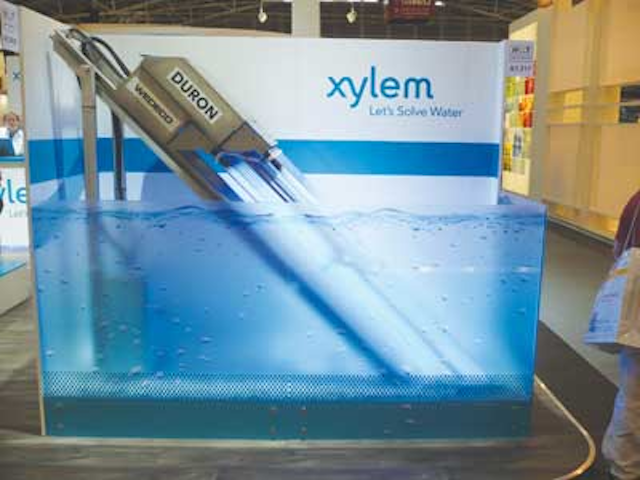 WEDECO has developed an open-channel ultraviolet (UV) disinfection system that delivers clean, safe treated wastewater using a minimum of energy. The WEDECO Duron® UV system eliminates the need for chemical-based disinfection and delivers lower operating and maintenance costs. The solution also has a small footprint and requires minimal space given its innovative 45° vertical incline design combined with WEDECO's expertise in vertical lamp arrangement. The system features the second generation of 600-watt Ecoray® lamps, minimizing the number of lamps required with no compromise to energy efficiency.
WEDECO, a Xylem Inc. brand
www.xyleminc.com
Commercial meters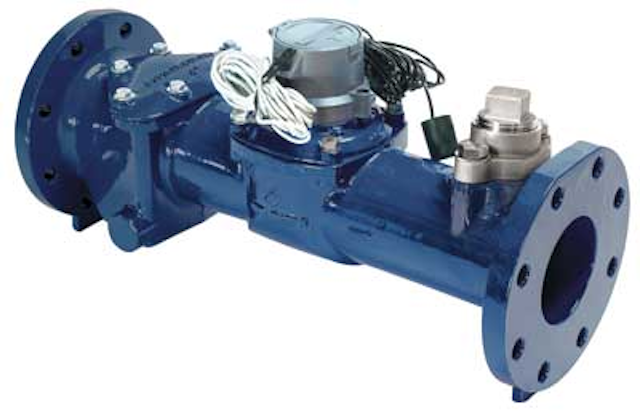 The Sensus OMNI™ meter has the precision to capture low flow water usage and the durability to measure high flows with an unprecedented accuracy range - all with virtually no wear to the meter. The key to this optimal measurement performance is the patented Floating Ball Technology (FBT). FBT employs an impeller with a ball design that makes the impeller weightless in the water line. When coupled with the Sensus FlexNet™ communication network, the OMNI meter provides a smart water solution that positively impacts a utility's bottom line by detecting leaks, saving money and minimizing time spent on meter repairs.
Sensus
www.sensus.com
Control system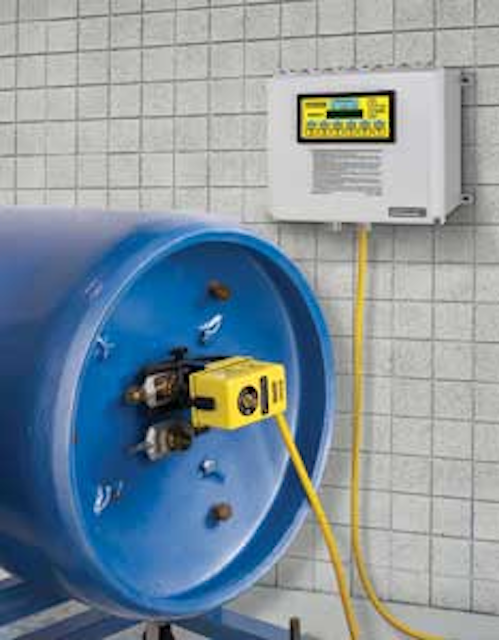 The Hexacon Model III control system from Halogen has a new OLED information display and optional programmable relay interface module that provides clear, timely informational outputs. Further, the new optional second battery allows quicker and more reliable valve closures. Its microprocessor system measures and applies a torque of 30 foot-pounds or 50 foot-pounds for test or emergency valve closures for cylinder and ton container valves. All fire codes recognize and approve the "automatic- closing, fail-safe shutoff valve" system in lieu of a scrubber. With a SCADA option, it provides actuator closure status and error codes to analyze and solve problems.
Halogen Valve Systems
www.halogenvalve.com