New Products
Collection of new products for the municipal drinking water and wastewater markets.
Mar 12th, 2014
Handheld meter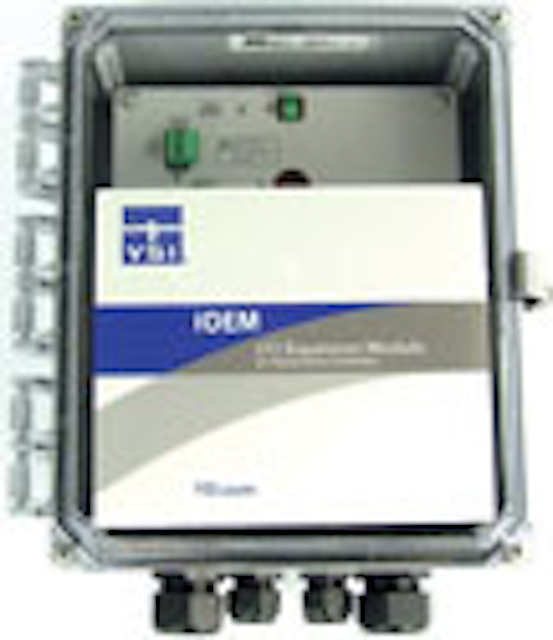 YSI announced the addition of the Pro1030 to its line of Professional Series instruments that provides measurement of pH or ORP, temperature, conductivity, specific conductance, salinity, and total dissolved solids (TDS) - all within a handheld instrument. YSI engineers have incorporated customer-friendly features into the Pro1030, such as user-replaceable sensors, cables and a convenient calibration. In addition, its ruggedness is backed by military- spec connectors, a IP67 waterproof and rubber over-molded case, and 1-meter drop tests. A super-stable, 4-electrode conductivity cell is built into the cable, and the cells are easy to clean, requiring minimal maintenance.
YSI, a Xylem brand
www.ysi.com
Blowers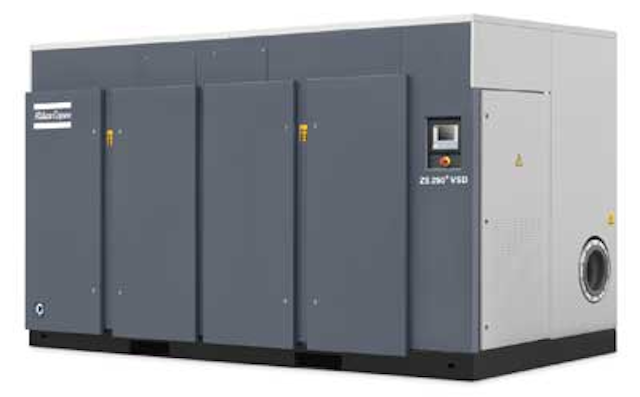 Atlas Copco's new introduction in the ZS screw blower range is available with integrated variable speed drive (VSD) and features ISO 8573-1 Class 0 certification for 100% oil-free air. The ZS range provides an average of 30% more energy savings than conventional lobe blowers in a wide range of low-pressure applications, such as aeration in the wastewater treatment process. With the new addition, the ZS range now offers flow rates starting as low as 50 CFM and extending up to 5,000 CFM.
Atlas Copco
www.atlascopco.com
Skid systems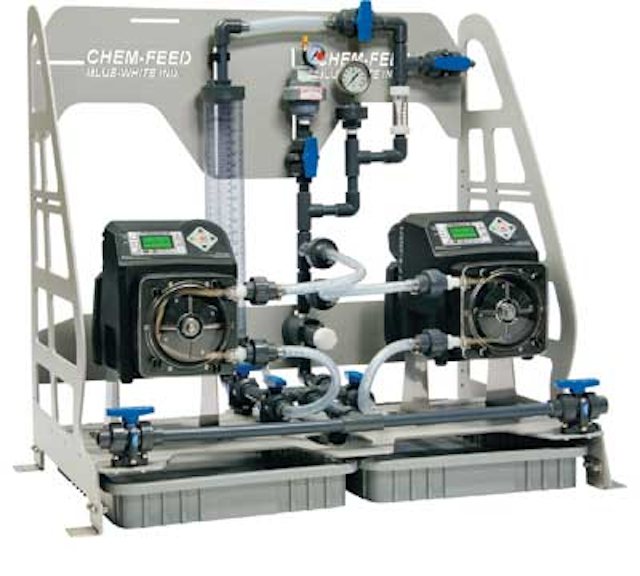 CHEM-FEED® Dual Pump Engineered Skid Systems are ideal for use in municipal water and wastewater treatment applications, when paired with Blue-White's ProSeries-M® line of Peristaltic Metering Pumps, and are constructed of 6061-T6 powder-coated welded aluminum. Its features include an exclusive flow indicator, which visually indicates the pump is delivering solution; a self-filling calibration cylinder (flooded suction not required); proven components, Plast-O-Matic® ball valves; a pressure-relief valve that protects the system from over-pressurization; gauge guards; a metal- free check valve that protects operators from back-flow during maintenance; and a drip-containment tray, removable for easy cleaning.
Blue-White Industries
www.blue-white.com
Check valve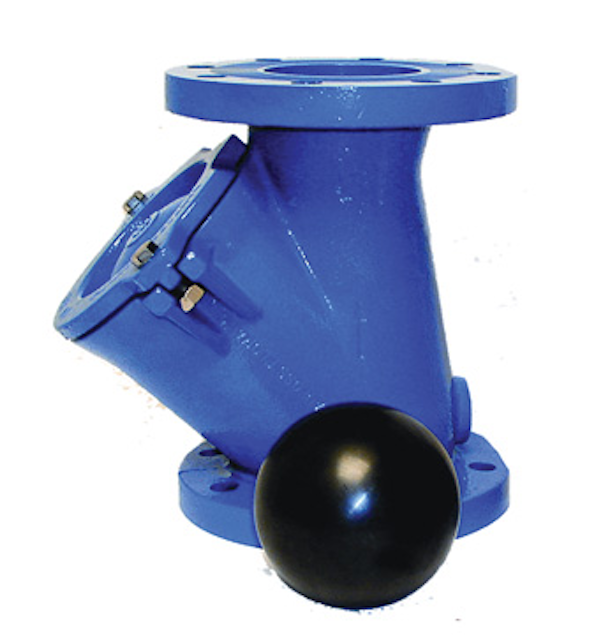 Flomatic Corporation introduced the new 316 Stainless Steel, Wafer-Style Check Valve Model 888S6 and Model 888S6R. This new wafer check valve is available in 2" to 8" with metal-to-metal seating (888S6) or with a Buna-N option (888S6R) for a drip-tight sealing. The Model 888 valve is designed for simple-flanged installation, will operate equally well in any position, and is suitable for ANSI 125# or 250# mounting. The double-guided, spring-loaded poppet system maximizes efficiency and minimizes water hammer with an easy field-exchangeable internal system. The Model 888 is recommended for booster pump systems, mechanical contractors, general utilities, irrigation systems, and HVAC liquid service.
Flomatic Corporation
www.flomatic.com
Submersible cistern pumps

Franklin Electric announced the release of the C1 Series stainless steel submersible cistern pumps designed for use in gray water/filtered effluent service applications, with the ability to pass solids up to 1/8" in diameter during normal operation without impacting the life of the pump. The C1 Series is constructed of a 304 stainless steel motor and outer shell with engineered polymer hydraulics, providing superior corrosion resistance and abrasive handling. The C1 Series is available in flow ratings of 10, 20 and 30 gpm, with a maximum shut-off pressure of over 100 psi and is available with a high-quality 115 V or 230 V, 1/2 hp motor.
Franklin Electric Co. Inc.
www.franklin-electric.com
Piping systems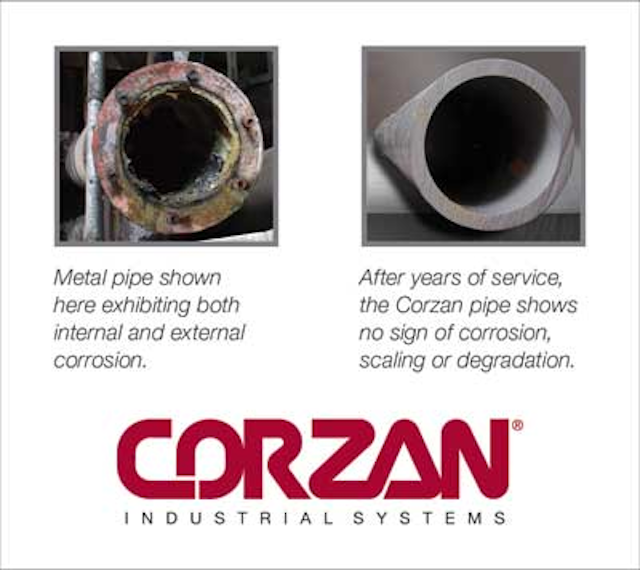 Corzan® Industrial Systems from the Lubrizol Corporation are built to take on the pressure of industrial environments by providing superior mechanical strength and high-impact resistance. Made from non-corrosive, high- performance chlorinated polyvinyl chloride (CPVC), Corzan systems are ideal for water treatment, chemical processing, semiconductor and electronics, industrial manufacturing, mining, and power generation. They are also field-proven to provide an excellent balance of properties that improve reliability and confidence, while reducing capital and lifecycle costs. Lubrizol's CPVC technology is used in Corzan® HP industrial systems.
Corzan Industrial Systems – Lubrizol
www.corzancpvc.com
Fabric buildings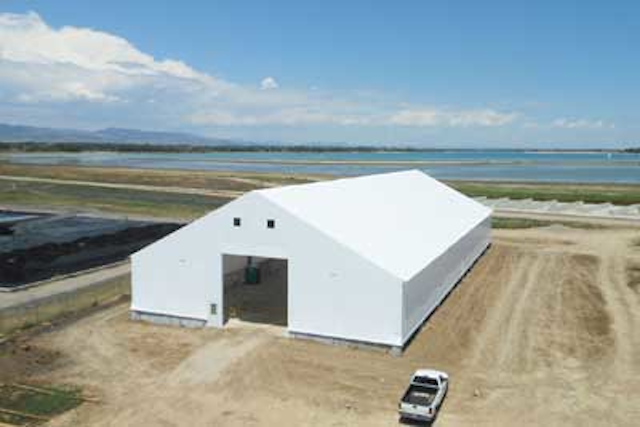 Legacy Building Solutions offers fabric buildings that incorporate structural steel beams instead of open-web trusses. This engineering concept provides a high level of flexibility for a variety of building applications, including wastewater treatment plants. Legacy buildings utilize a durable rigid frame in place of the hollow-tube, open-web truss framing traditionally used for fabric buildings. Unlike hollow tube steel, Legacy's solid structural steel beams are not vulnerable to unseen corrosion originating inside a tube. Additionally, the structural steel has multiple coating options, including hot dip galvanizing, red oxide primer and powder coat paint.
Legacy Building Solutions
www.legacybuildingsolutions.com
Ball valves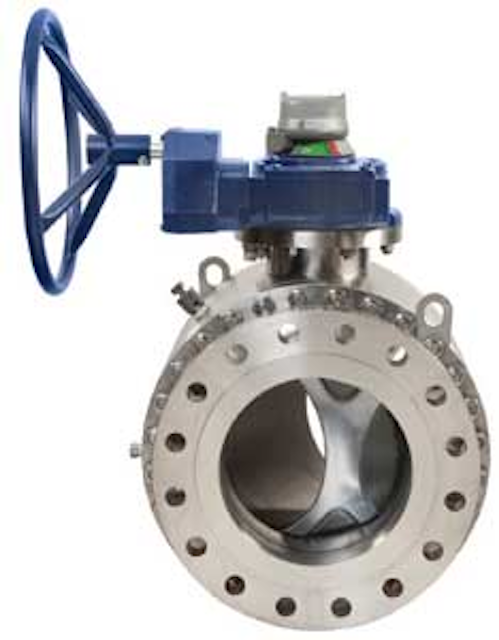 Val-Matic's newly-acquired QuadroSphere® Ball Valve line is applied where typical trunnion ball valves experience problems. The unique contoured ball features four recessed surfaces that create additional flow paths, allowing the flow and particulates to move freely above, below and around the sides of the ball when moving from closed to open position. Seat ring contact to the ball has minimal contact area, which reduces wear and operating torques. With a fraction of the resistance across the seating surfaces when cycling, wear is reduced up to 70%, improving the performance life of the ball and seats. The QuadroSphere® is available in sizes 2 to 24 NPS and in ASME pressure classes 150 to 2500 with a variety of body, seat and seal materials to meet specific application requirements.
Val-Matic Valve & Manufacturing Corp.
www.valmatic.com
Data management
Aclara Technologies' iiDEAS solution streamlines utility business processes in operations, customer support and meter data management. It combines and unifies data from multiple data sources, including AMI, AMR and manual read systems, as well as back-office systems including those for CIS/billing, GIS and asset management. The ability to connect third-party systems through adapters eases the transition from older technology and enables hybrid AMI solutions that achieve 100% service-area coverage seamlessly.
Aclara Technologies LLC
www.aclara.com
Data logger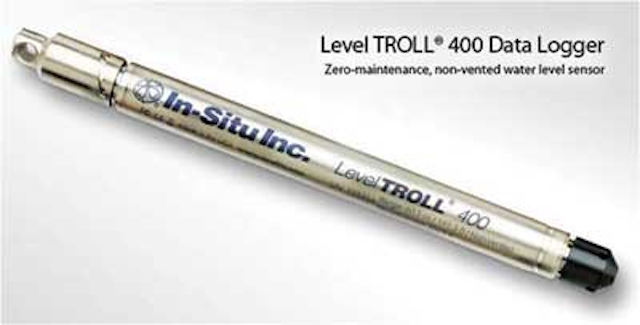 In-Situ® Inc. announced the new Level TROLL® 400 Data Logger, which is designed to measure and log water level, water pressure and temperature data at groundwater and surface water sites. The low-power, zero- maintenance data logger offers reliability at remote locations susceptible to flooding or high humidity. The logger includes intuitive software and interfaces with a variety of data collection platforms, including telemetry systems, radios, controllers, SCADA/PLC systems, and any device with standard communication protocols.
In-Situ Inc.
www.in-situ.com
Smart water metering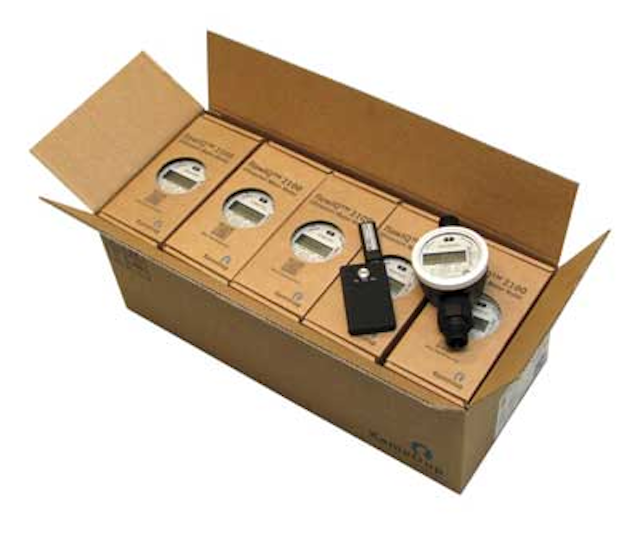 The flowIQ® Starter Kit by Kamstrup Water Metering offers a simple and scalable solution for utilities to trial smart water metering. The Starter Kit consists of 20 smart ultrasonic flowIQ® meters and an AMR system that connects to any PC or tablet via USB for a convenient way to remotely read meters. The ultrasonic technology provides a wide measuring flow range so utilities can measure and capture revenue from every drop of water delivered to customers. The meter is equipped with built-in alarm notifications for customer leaks, burst pipes, tamper, dry pipe, and reverse flow to help utilities prevent irregularities and provide valuable customer service tools to avoid issues such as high water bill disputes.
Kamstrup
www.kamstrup.com
Float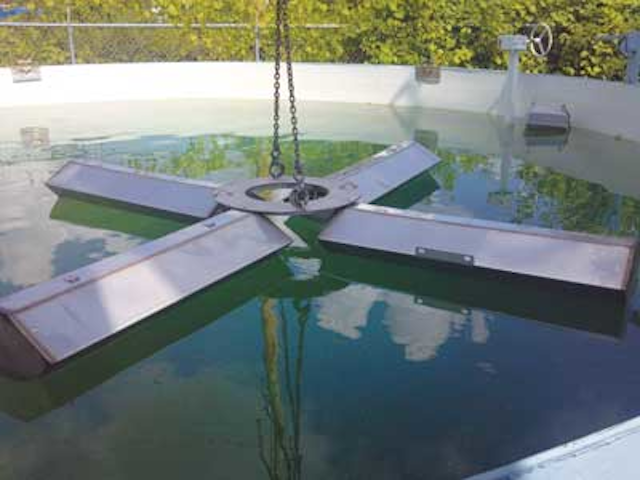 The new FlexiFloat™ from Aqua Aerobic is a unique, segmented and space-saving float that replaces the conventional float on Aqua-Jet® surface aerators and AquaDDM® mixers. This patent-pending product folds into a compact, cylindrical arrangement for easy shipping, storage and installation. Once lowered into place, the float self-deploys as it meets the surface water in the tank or basin.
Aqua-Aerobic Systems Inc.
www.aqua-aerobic.com
Rugged notebook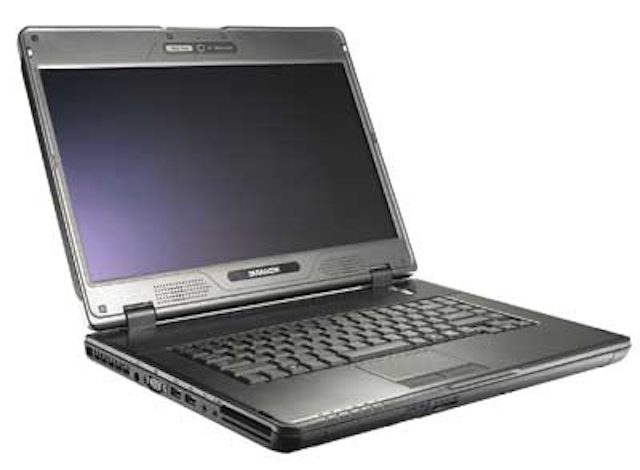 GammaTech announced the semi-rugged S15H notebook, the newest member of its Durabook line of rugged mobile computers. The S15H provides a cost-effective solution that eliminates the need and expense of modifying how legacy systems display. It is tested to Military 810G standards, which ensures that it is drop-, shock- and spill-resistant. The S15H comes with the Intel Haswell CPU, so users can expect faster computing and graphics and longer battery life. It features up to 16 GB of memory and is built with a USB 3.0 connector with integrated 10/100/1000 Mbps Ethernet and wireless LAN network connection.
GammaTech Computer Corporation
www.gammatechusa.com
Wireless platform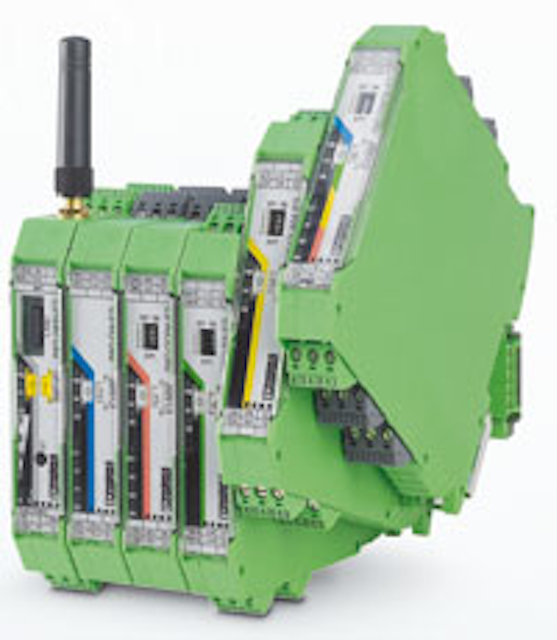 The new Radioline® wireless platform from Phoenix Contact offers wire replacement for simple I/O and serial communication. With software-free radio setup, Radioline offers a cost-effective wireless solution where it is too costly or not possible to run a wire. Radioline features simple I/O to I/O communication without the need for programming software. More advanced configurations - such as high-speed serial communication, network topologies up to 250 nodes, nonintrusive diagnostics, and 128-bit AES encryption - can be accessed via the free programming software.
Phoenix Contact
www.phoenixcontact.com
Rugged LCD monitor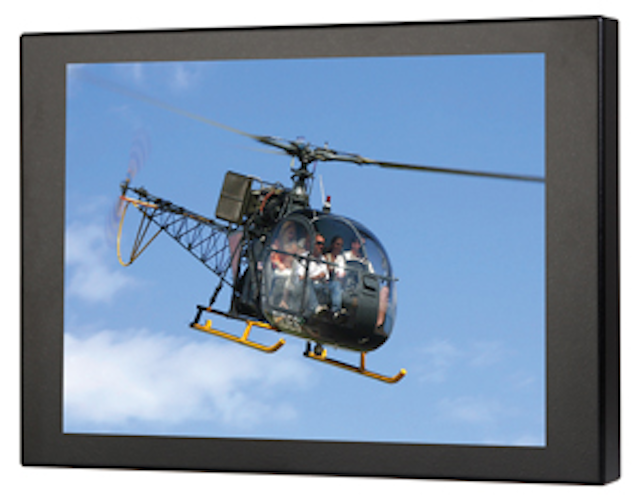 The SRM-11.6H monitor from TRU-Vu utilizes ultra-bright, state-of-the-art LED backlights to produce 1,000 nits of brightness - four to five times brighter than a standard LCD monitor or a typical laptop. This ensures that the user will see clear, sharp video images even in direct, bright sunlight. The monitor offers 720p HD resolution (1366 x 768), a 16:9 widescreen, VGA and HDMI video inputs, lockable on-screen display (OSD) buttons, and a rugged, powder-coated steel enclosure. The SRM-11.6H also features the exclusive TRU-Tuff treatment for maximum shock/vibration resistance.
TRU-Vu Monitors Inc.
www.tru-vumonitors.com
UV digester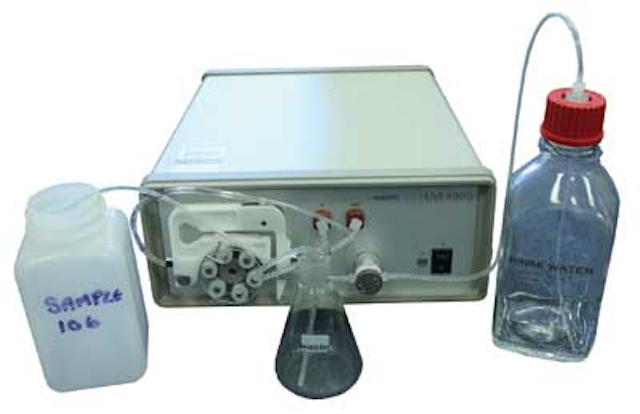 Modern Water launched the UVI4000, an ultraviolet (UV) digester that provides a quick and easy way for the treatment of organic compounds in aqueous samples, enabling more accurate sample analysis. The digester is a compact, competitively-priced, bench-top device. While other UV digesters may require protective glasses or a fume cupboard, the UVI4000 needs no special setup or protective arrangements. It has a direct sample input/output and is easily connected to a computer via a USB. The user-friendly control program, which displays the process as it happens, allows both the sample output volume (from 10 to 100 mL) and irradiation time (1 to 60 minutes) to be easily controlled.
Modern Water
www.modernwater.com
Socket wrenches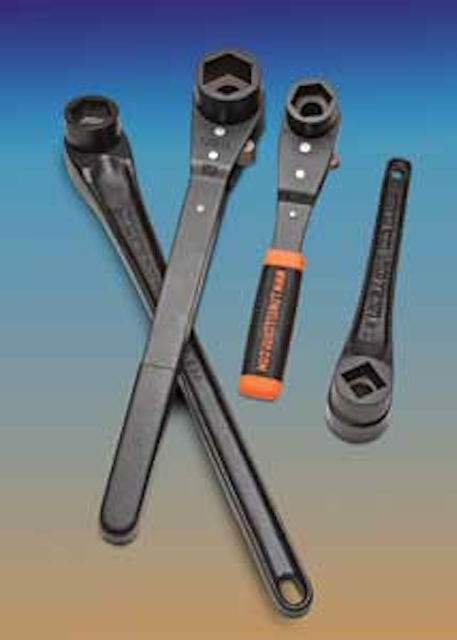 Lowell Corporation offers the 50, 50QR and 150 Series of ratcheting socket wrenches that are designed for tough construction and pipeline jobs. Those who need a heavy-duty wrench but don't want to buy an entire socket set can now buy individual wrenches with just the socket sizes they need: square or hex, inch or metric. Applications include heavy equipment adjustment, water towers, and pipeline installation and repair. The Series 50 wrenches are cast iron, while the Series 150 wrenches are stamped steel. The ratchet mechanism in the Series 50 is also fully enclosed, while the less-expensive 150's mechanism is partially enclosed. The heads also differ in that the Series 50 disassemble for cleaning, while the 150 heads do not.
Lowell Corporation
www.lowellcorp.com
Welding system
CLIMAX Portable Machining and Welding Systems announced the release of the AC5000 AutoClad to its line of on-site cladding machines. Designed to automate the internal cladding of small-diameter nozzles and pipes, the new system makes it easy for manufacturers of processing equipment - such as pressure vessels, valves and flow-control devices - to achieve the proper weld in the right place, even during the most difficult welding jobs. A water-cooled torch keeps temperatures under control, allowing the AC5000 to complete long weld times, ultimately maximizing productivity and increasing the life of consumables. With infinitely-adjustable step and rotation speed, the AutoClad produces high-quality welds with difficult-to-weld materials such as nickel alloys (Inconel™, Monel™ and Hastelloy™) and stainless steels.
CLIMAX Portable Machining and Welding Systems Inc.
www.climaxportable.com
Monitoring system
The Pump Watch remote monitoring system from PRIMEX allows for management of lift stations and wastewater collection systems remotely via a secure cellular network from a web browser on a PC, tablet or smart phone. The system visually tracks system performance through data logging and critical information trending. Alarms are monitored, and service personnel are notified via email or text messaging.
PRIMEX
www.primexcontrols.com