Breaking Tradition: A Look at Innovative Funding Solutions for Cash-Strapped Utilities
Utilities are facing tough decisions about how to implement sorely-needed upgrades with declining capital resources. Looking outside traditional funding models, there are public-private partnerships, design-build options and other alternative funding strategies available to mitigate these financial challenges.
Mar 12th, 2014
By Sarah Fister Gale
Across the country, utilities are facing tough decisions about how to implement sorely-needed upgrades with declining capital resources.
The American Water Works Association (AWWA) predicts that repairing the aging water and wastewater infrastructure across the U.S. will cost $2 trillion over the next 25 years. And with dwindling grants from federal sources, that leaves utilities and municipalities to pick up much of the tab.
In the past, utilities would have turned to the bond market to raise capital for these projects, said John de Yonge, director of account enablement for the Global Cleantech Center at Ernst & Young. But that's no longer a viable choice. "The financial crisis made everyone wary of taking on new debt," he said. "Even if it's available, it's not an attractive option." So what is a utility to do?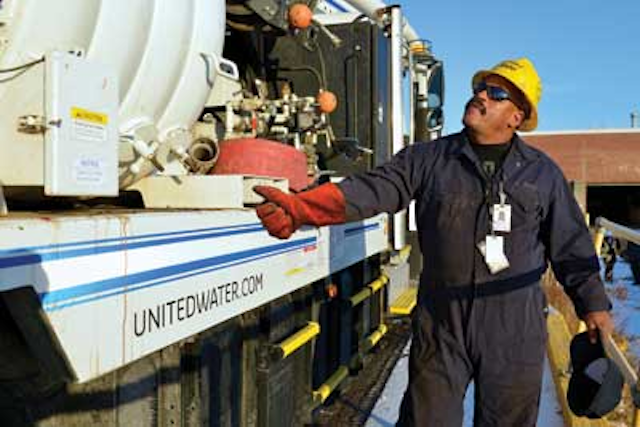 An infusion of capital helped BMUA pay off debt and will help finance the city's multimillion-dollar capital improvement plan.
The PPP Alternative
It's time to look outside of traditional funding models and get more innovative, suggested Michael Deane, executive director of the National Association of Water Companies (NAWC) in Washington, D.C. "There is a lot of capital out there, and utilities are a good investment."
Many utilities are finding solutions - and cash - in the private sector through public private partnerships (PPPs). PPPs are a lot more common outside of the U.S., but it's a viable way to introduce new sources of capital into the water sector, de Yonge said.
Through PPPs, private sector developers and investors provide capital and perform upgrades and maintenance in exchange for temporary or permanent ownership of the assets. "It provides a lot of benefits to the utility," de Yonge said. "They get money, upgraded systems and potentially lease payments."
However, the lack of familiarity with these models can make them a tough sell for utility leaders and government agencies. "The main constraint is the perceived or real loss of control over the asset," he said. "The governance process and the benefits to the public and the operator have to be very clearly defined for these projects to be accepted."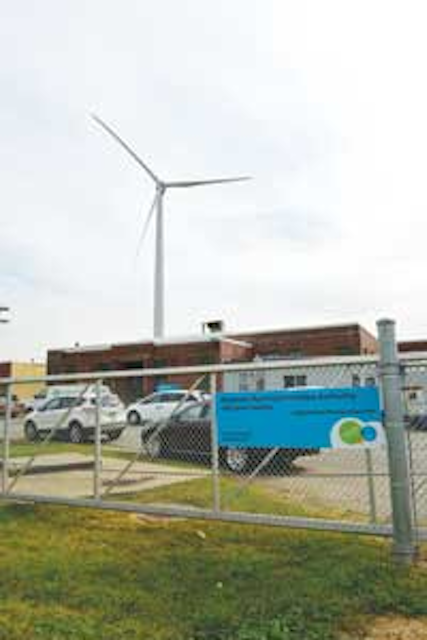 Bayonne Municipal Utilities Authority (BMUA) participates in a PPP with United Water and KKR that gives the joint venture a 40-year lease to operate and maintain the water and wastewater system in exchange for $307 million.
Bayonne Eliminates 'Mountain of Debt'
Bayonne, N.J., is one of the municipalities currently participating in a PPP with United Water, a private water and wastewater service provider, and KKR, a global investment firm, who created a joint venture for the project. The deal gives the joint venture a 40-year lease to operate and maintain the water and wastewater system of the Bayonne Municipal Utilities Authority (BMUA) in exchange for $307 million. It paid BMUA $150 million up-front to eliminate existing debt and improve the utility's finances and has agreed to invest an additional $157 million into the system over the life of the contract.
The initial capital infusion was a major benefit for Bayonne, as the utility represented half of the city's overall debt, said Patrick Cairo, SVP of commercial development for United Water. "We took that off the balance sheet, and the additional capital ensures long-term investment in the city's infrastructure."
He noted, though, that it took the city a long time to get comfortable with the idea of a PPP. BMUA originally requested RFPs for both a concession model and an operation and maintenance contract. United Water responded to both and worked with the municipality to look at the pros and cons of each.
It took six months, but they ultimately chose the concession model. The infusion of capital and reduction of debt made the concession model attractive from a financial standpoint, and at the same time, the city did not have to give up oversight or control of the water and wastewater infrastructure. "The city still owns the asset, and we are obligated to the municipal authority to operate it efficiently," Cairo said. He also noted that all tariffs and rates are set by the state utility commission - not by the joint venture. "Those are usually the two biggest concerns that cities have with PPPs."
Under a design-build agreement with Pepco, DC Water will see the construction of a combined heat and power plant at its Blue Plains facility. Photo courtesy of Ted Coyle, DC Water.
Teaming up in Texas
San Antonio Water System (SAWS) is participating in a similar PPP to cover the cost of new water and wastewater treatment infrastructure that was needed in order to launch a new urban development on the outskirts of the city.
"It is a $100-million project that we had no way to finance," said Greg Flores III, vice president of public affairs for SAWS. So a number of private companies interested in developing that section of the city agreed to invest $10 million up-front, which was enough for the town to take out a bond for the rest. The utility and the developers will recover their costs over time as the business and residential community is developed.
"Without private investment, the project would have been too cost-prohibitive and we couldn't have done it," he said.
San Antonio is also looking at taking on a 30-year PPP concession with other developers to secure new water resources for the city. Texas currently faces strict regulations around permitted use of water resources, and there is often strife between counties over which communities gets rights to which water sources.
"There is a lot of political risk to developing new water resource projects," Flores said. "Rather than SAWS spending the time and resources to find those water supplies, we will rely on developers to do it."
Going with a PPP will take the capital burden off the utility and allow it to secure water at today's rates, versus paying for a project that could take ten years to complete and leave the utility vulnerable to rising water prices, he said. "In the short term, it will probably cost us more, but in the long term, our costs will likely go down."
Developers aren't the only ones willing to put a stake in the game, said de Yonge. Provider financing can also be an interesting option for utilities. In these scenarios, equipment vendors cover the cost and installation of new equipment to improve efficiencies in the system in exchange for a piece of the savings. "Equipment providers, like GE and Veolia, are open to these ideas," he said.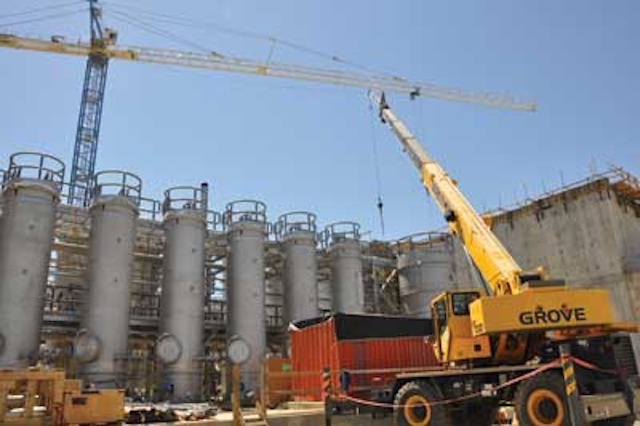 When fully operational in 2014, DC Water's new power plant will produce at least 14 MW of electric power, which will supply the Blue Plains facility with 30 percent of its average power demand. Photo by Dennis Samson, DC Water.
New Revenue for DC Water
Design-build scenarios are also gaining popularity because they shift much of the financial risk to the service provider and rely on an 'op ex' payment model, said de Yonge. "It's easier for utilities to pay for a service out of operating expenses than to invest up front in a huge, expensive piece of equipment."
DC Water, the water and wastewater utility in Washington, D.C., is taking advantage of a design-build model that stretches well beyond the typical water system infrastructure upgrade. In 2012, the utility signed an agreement with Pepco Energy Services to design, build and operate a combined heat and power plant at its Blue Plains Advanced Wastewater Treatment Plant, one of the largest advanced wastewater treatment facilities in the world.
It is a $460-million project that doesn't directly impact the water or wastewater treatment infrastructure. But indirectly, it could have long-term financial benefits for the utility, said general manager George Hawkins. When it's fully operational in 2014, the new power plant will produce at least 14 MW of electric power, which will supply the Blue Plains facility with 30 percent of the AWTP's average power demand.
"The money we save from not buying power off the grid will more than cover the cost to finance the project," Hawkins said. "And over the long term, it will drive our costs down so we won't need to raise rates."
The power plant is part of DC Water's thermal hydrolysis and anaerobic digestion project, which will use high-pressure steam from the new power plant to turn waste from the wastewater cleansing process into energy. That will cut the amount of biosolids transported from the site by up to 60 tons per year, which is a substantial cost savings, while providing a hedge against increases in future power costs. The remaining biosolids will also have greater commercial value as fertilizer, creating a potential secondary source of revenue.
This is just the beginning, Hawkins said. His team is currently looking at other revenue-generating opportunities, including recycling phosphorus and other nutrients from waste and selling it on the open market, and putting photovoltaics over the wastewater treatment facility to generate more electricity. "Some of that revenue could go into research to find the next big project," he said.
While many of these possible projects are still just big ideas, Hawkins is confidant that such innovations are the best way forward for cash-strapped utilities. "People in this industry are problem solvers," he said. "Everyone has ideas to do things better, faster or cheaper."
He believes that many of the stopgap solutions that his peers propose could be translated into patented products and sold commercially to generate revenues for the utility. "It's not about charging each other, but if you develop an idea or a piece of technology that you know a private firm could package and sell, you should have a piece of that."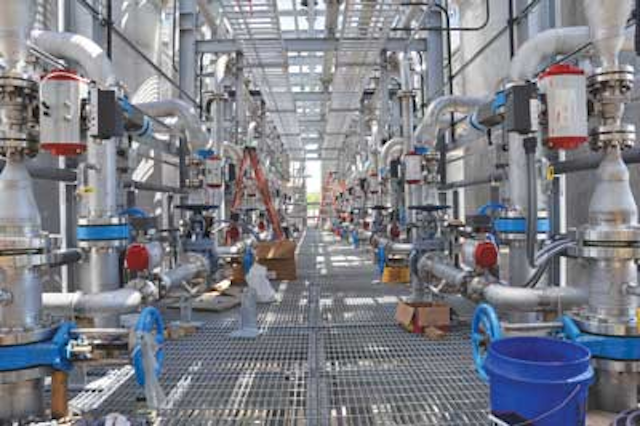 This power plant is part of DC Water's thermal hydrolysis and anaerobic digestion project, which will use high-pressure steam to turn waste into energy. Photo by Dennis Samson, DC Water.
Let's Make a Deal
Whether a utility is looking at PPPs, design build or other alternative funding strategies, it is critical that they educate themselves about the benefits and risks of each option and get advice from an expert before making a decision. Talk to other utilities, look at best practices and evaluate what makes the most sense for your situation, Cairo advised. "You want to give each option serious consideration, so that when you bring it to your stakeholders, you can confidently say, 'this is the right choice for us.'"
About the Author: Sarah Fister Gale is a freelance journalist based in Chicago. Over the last 15 years, she has researched and written dozens of articles on water management trends, wastewater treatment systems and the impact of water scarcity on businesses and municipalities around the world.