WEFTEC 15 Show Preview
The 2015 Water Environment Federation Annual Technical Exhibition and Conference (WEFTEC.15) -- considered the largest annual water quality event in the world -- will take place Sept. 26-30 at the McCormick Place in Chicago, Ill. WEFTEC.15 is expected to draw approximately 20,000 attendees and will feature 29 workshops, 17 mobile sessions, seven local facility tours, and 135 technical sessions.
Sep 1st, 2015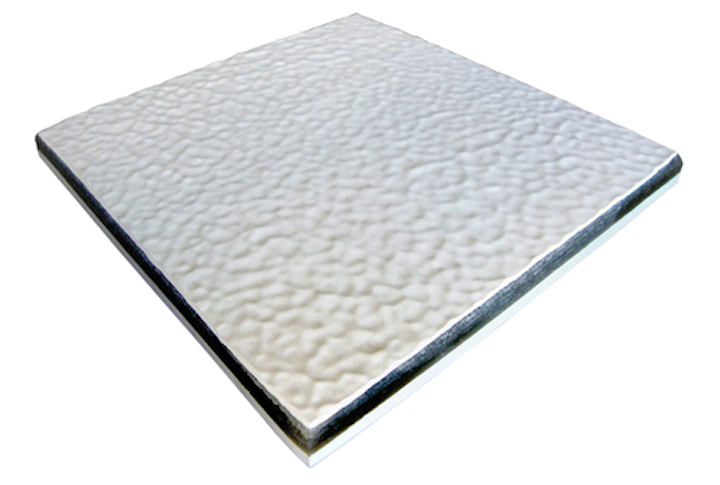 Sept. 26-30 | Chicago, IL
The 2015 Water Environment Federation Annual Technical Exhibition and Conference (WEFTEC.15) -- considered the largest annual water quality event in the world -- will take place Sept. 26-30 at the McCormick Place in Chicago, Ill.
WEFTEC.15 is expected to draw approximately 20,000 attendees and will feature 29 workshops, 17 mobile sessions, seven local facility tours, and 135 technical sessions. The event will also feature over 900 speakers presenting in both podium and poster formats, and more than 1,000 companies will showcase their products across roughly 30,000 square feet of exhibit space.
The event's workshops are presented in an in-depth, hands-on format and will cover topics such as municipal wastewater treatment process and design; facility operations and maintenance; energy/residuals and biosolids management; collection systems; stormwater management; watershed resources management and sustainability; and utility management and leadership; as well as industrial water issues and treatment technologies.
Furthermore, WEFTEC's technical sessions are compiled by over 230 topical experts in the Program Committee and will focus on research and innovation; disinfection and public health; water reclamation and reuse; and future insights and global issues; to name a few. Some of the topics will include shortcut nitrogen removal, innovative approaches for chlorine disinfection, direct and indirect potable reuse, and resilient water infrastructure design and operations.
The Stormwater Congress Program, located on the WEFTEC exhibition floor, will offer access to more than 30 specifically tailored stormwater technical sessions and workshops covering topics such as policies and regulations, flood impacts and mitigation, benefits of green infrastructure, and stormwater financing and funding strategies, among others. Further, the program will include the Stormwater Pavilion area, which features a variety of stormwater exhibitors and a theater hosting several presentations, discussions and networking opportunities.
WEFTEC will also feature its fourth annual Innovation Pavilion, which provides a selection of early- and growth-stage companies honored by BlueTech Research, Imagine H2O and the WEF Innovative Technology Awards. Many of these companies are investor-backed and working with high-profile customers in the industrial and municipal markets. The Pavilion's theater will host a series of educational sessions for utilities, investors, entrepreneurs, and technology providers. Sessions will include WEFTEC Exhibitor's Innovative Solutions and Operations Ingenuity Contest Winners.
At WEFTEC, licensed professionals can earn up to 1.2 Continuing Education Units (CEUs) at workshops, 16.5 Professional Development Hours (PDHs) at technical sessions, and up to eight contact hours per day for time spent visiting the exhibition. These programs provide opportunities to get involved and gain knowledge of technical advances in a specific field and in many cases are required in order to renew licenses or certifications.
Facility tours include Metropolitan Water Reclamation District (MWRD) of Greater Chicago's Tunnel and Reservoir Project McCook Reservoir Stage 1; MWRD's Stickney Water Reclamation Plant; DuPage County's Woodridge-Greene Valley Wastewater Plant; City of Chicago's Jardine Water Purification Plant; Thorn Creek Basin Sanitary District; John G. Shedd Aquarium's Environmental Quality Lab and Life Support Systems; and Stormwater Management Tour: Calumet Stormwater Collaborative Projects.
The event's Opening General Session, scheduled for Monday, Sept. 28, will feature remarks from WEF President Ed McCormick and a keynote address from Rob Stewart, an award-winning biologist, photographer, conservationist, filmmaker, and author. Stewart will discuss his film, Revolution, and his presentation will help frame the water sector's own revolutionary efforts to transform sustainable water management and push water to the forefront of innovation.
WEFTEC Exhibition
The exhibit floor will showcase a variety of water and wastewater services and technologies specific to biosolids and sludge; contract operations; engineering and consulting; instrumentation, controls and automation; pipe and collection systems; pumps, valves and motors; drinking water treatment equipment; and more. The following pages contain a sneak peek at some of the products and services that will be on display. For more information about WEFTEC and its many offerings, visit www.weftec.org.
Exhibit Floor Hours
Monday, Sept. 28
8:30 am – 5:00 pm
Tuesday, Sept. 29
8:30 am – 5:00 pm
Wednesday, Sept. 30
8:30 am – 5:00 pm
Thermoplastic-based materials
KCH Engineered Systems has introduced Polystrong™ and Polylast™, two corrosion- resistant, thermoplastic-based materials. They are ideal for degasifiers or aeration towers at municipal drinking water treatment plants. Both have been tested and approved by the National Sanitation Foundation and can be used in the construction of drinking water degasifiers requiring NSF/ANSI 61-G certification. The materials eliminate pinhole porosity, reducing the potential for biological breeding grounds.
KCH Engineered Systems
www.kchservices.com
Booth 5631

Monitoring series
Analytical Technology's new proven Q46 Monitoring Series simplifies documenting residuals in water distribution systems. Drinking water applications include: residual chlorine, fluoride, pH/ORP, turbidity, and others. The Residual Chlorine monitor provides continuous measurement of chlorine, pH and temperature and delivers all the data required for ensuring compliance with disinfectant contact-time requirements. The Q46 series includes three isolated 4-20 mA outputs available for interface to DCS or telemetry systems. For digital systems, profibus-DP, Modbus-RTU and Ethernet-IP are readily available.
Analytical Technology Inc.
www.analyticaltechnology.com
Booth 1271

Levelogger app
Solinst has released a version of its Levelogger App, which is compatible with Android™ smart devices. The app is available to download free on Google Play™ and from the Solinst website. Users can program their connected Levelogger, download logged data, and view real-time data, which can then be emailed back to their office directly from the app. To communicate with a Levelogger, the app interface is the hardware connection that provides a wireless Bluetooth link to a smart device running the app.
Solinst Canada Ltd.
www.solinst.com
Booth 3503

Flow metering technology
At WEFTEC, Seametrics will be showcasing four new products. The jWAVE, the company's first transit-time ultrasonic meter, features a clamp-on transducer and smartphone app. Its iMAG flanged magmeter has been updated to include battery power, IP68 and NSF. Seametric's EcoPRO is a pressure transducer for level, temperature and pressure measurement. Finally, the FT400 series, the company's newest flow indicators, are available in external-, loop- and battery-powered versions.
Seametrics
www.seametrics.com
Booth 4070

Flow control products
The booth of Rodney Hunt-Fontaine and GA Industries will be staffed with a team of flow control experts. Highlights include the high-performance RIKO® Plunger Valve (pictured) with superior linear flow control characteristics, drip-tight shutoff, low-operating torque, and proven performance. The company will also be featuring the Rodney Hunt Cast Iron Sluice Gate, ECO-Centric® Plug Valve, DUOJET® Combination Air Valve, EKN® AWWA Butterfly Valve, and Series 20 Stainless Steel Slide Gate.
Rodney Hunt/Fontaine/GA Industries
www.vag-usa.com
Booth 2243

Storage tanks
Preload tanks are built to the AWWA D110 Standard and require no routine maintenance, providing a long service life and superior ROI. Preload is a global specialist in wire-wound prestressed concrete tank design and construction. Since 1930, the company's tanks have met the water storage and wastewater treatment needs of thousands of communities and businesses. The tanks are offered in a wide variety of custom shapes, sizes and architecturally treated styles to complement any environment.
Preload
www.preload.com
Booth 4344

Calculator app
PolywrAPP is a new free calculator application that helps users figure out how much product (Polyethylene Encasement) is needed to properly protect ductile iron pipe from corrosion. Simply answer a few easy questions, and it calculates what is required. The app also contains features that provide users quotes, and it provides shipping dimensions for the products needed for a specific job. The app is available for Android and Apple devices.
AA Thread Seal Tape Inc.
www.aathread.com
Booth 1991

Check valves
The Series 700 ProFlex® Check Valves from Proco Products are a "zero maintenance" valve with a simple design that allows effluent to force the two opposing rubber lips apart -- permitting flow, yet quickly closing -- preventing the return of tailings or slurries. Even at low-head pressures or maximum flood conditions, the ProFlex 700 valves will continue to provide full port flow while standing ready for the first chance of return flow/back pressure.
Proco Products Inc.
www.procoproducts.com
Booth 1417

Treatment chemical monitoring
Force Flow is a manufacturer of scales for monitoring water treatment chemicals. Accurately track feed rate, amount used and remaining amount. See real-time chemical status locally at the vessel and remotely from a PLC or SCADA. Digital and hydraulic systems are available for day tanks, bulk storage tanks, volumetric feeders, ton containers, and 150-lb. cylinders. Features include automatic on-site chemical dilution systems and automatic day-tank refill systems.
Force Flow
www.forceflow.com
Booth 1921

Water storage
Quickly add reclaimed water storage capacity with a "Tank in a Box" from Superior Tank. A bolted steel tank, also known as a "Tank in a Box," is prefabricated in the company's factory then shipped directly to the job site ready to install in only a third of the time. Superior Tank engineers, manufactures and installs a variety of bolted steel tanks ranging in size from 10,000 to 3,500,000 gallons that are specifically designed for reclaimed water storage.
Superior Tank Co. Inc.
www.superiortank.com
Booth 1954

Diaphragm metering pumps
Neptune's Series MP7000 mechanically actuated diaphragm metering pumps have been specifically designed with water and wastewater applications in mind. The mechanical design of the Series MP7000 eliminates the use of contour plates on the liquid side of the diaphragm while the simple, straight-through valve and head design allows for improved flow characteristics. The series is self-priming, provides superior performance, and has a maximum capacity range up to 275 GPH (1,135 L/h) at 235 psi.
Neptune Chemical Pump Co. - PSG Dover
www.neptune1.com
Booth 4656

Storage tanks
In today's wastewater market, Tank Connection's bolted RTP tanks feature exact manufacturing tolerances and the top-rated LIQ Fusion 7000 FBE™ powder-coat process available for bolted tank construction worldwide. The company's aluminum dome covers are constructed entirely of aluminum utilizing its proprietary component fabrication. Further, Tank Connection's domes are corrosion-resistant and maintenance-free and are designed for extended service life.
Tank Connection
www.tankconnection.com
Booth 4023

Flow meters
McCrometer's FPI® Mag Flow Meter is ideal for both municipal and industrial water treatment systems. With ±0.5% accuracy, the FPI Mag installs without cutting pipe, welding flanges, dewatering lines, or interrupting service. It offers a significant reduction in time and costs for installation. Likewise, the V-Cone® Flow Meter is an advanced differential pressure instrument, which measures liquid, steam or gas media in rugged conditions where accuracy, low maintenance and cost are important. With its dP built-in flow conditioning design, it is ideal for tight-fit and retrofit installations.
McCrometer Inc.
www.mccrometer.com
Booth 4405

Pinch and check valves
Since its founding in 1953, Red Valve Company and Tideflex® Technologies have responded to customer needs with quality valve products and engineering services designed for the toughest municipal and industrial applications. Red valve's advanced elastomer technology is engineered into every pinch valve, slurry knife gate valve, pressure sensor, expansion joint, and Tideflex® Check Valve. Today, Red Valve and Tideflex are manufacturers of pinch and check valves.
Red Valve Company and Tideflex Technologies
www.redvalve.com
Booth 1436

Chemical feeder
The Eagle Microsystems VF-100 Dry Chemical Feeder is constructed of stainless steel and utilizes a rugged direct drive to ensure optimum performance and durability in harsh chemical feed environments. The VF-100 can be optimized for any dry-feed application with options such as dust collectors, wetting cones, solution tanks, flow pacing control, extension hoppers, and multiple screw and motor ranges to accommodate any required feed rate. With no external gears, pulleys, chains, belts, or lubrications required, the VF-100 is user-friendly and low maintenance.
Eagle Microsystems Inc.
www.eaglemicrosystems.com
Booth 2337

Colorimetric analyzer
Endress+Hauser's Liquiline System CA80 is a colorimetric analyzer for monitoring of ammonia or phosphate in wastewater treatment, offering high-precision measurement at critical control points. Automatic calibration and cleaning and low reagent consumption saves operating and maintenance costs. Advanced diagnostics with remote access ensures process safety and supports process documentation for regulatory compliance. As a member of the Liquiline platform, CA80 analyzers enable plug-and-play sensor operation and easy field upgrades to a full measuring station, minimizing installation effort.
Endress+Hauser
www.us.endress.com
Booth 820

Water treatment solutions
At Ixom Watercare Inc. (formerly Orica Watercare), the company combines its chemistry expertise and process knowledge with advanced water and wastewater treatment technologies to provide advanced process solutions to meet global water challenges. Ixom manufactures MIEX® resins, Sulfalock™ odor/corrosion control and a host of water treatment chemicals. Further, the company is addressing water as an asset management challenge. Protecting a water asset with source reduction, treatment and residuals management contributes to an effective water management program.
Ixom Watercare Inc.
www.ixom.com
Booth 3871

Potable water storage tanks
Aquastore® storage solutions by CST include: tanks, reservoirs, standpipes, and composite elevated tanks. The company's Vitrium™ glass-fused-to-steel/enamel coating and patented Edgecoat™ technology is an ultra-low maintenance, NSF-approved coating that never needs painting, saving time and money. Aquastore tanks have a low lifecycle cost and meet all standard design codes such as AWWA D-103, ANSI/NSF Standard 61, AISC, FM codes, and NFPA Standard 22.
Aquastore – CST Storage
www.cstindustries.com
Booth 2408

Potable water storage tanks, aluminum covers
CST has installed over 275,000 tanks and 16,000 covers in over 125 countries. The company is a dynamic combination of factory-coated steel tank and aluminum cover companies and is home to world-class brands including Aquastore®, HydroTec® (formerly Columbian TecTank®), Temcor, Conservatek, and the new OptiDome®.

CST Industries
www.cstindustries.com
Booth 2408

Polypropylene fill packs
GEA Heat Exchangers will present offerings of polypropylene (PP) fill packs for the treatment of wastewater. There will be an assortment of model options from the 2H BIOdek® range of PP fills and from the 2H TUBEdek® range of tube settlers (lamella separators). BIOdek fills made of PP are not only lighter, more stable in form, and more resistant to erosion, but are also more environmentally friendly, starting with production. The PP sheets are thermo-welded, with no need for solvents in production.
GEA Heat Exchangers
www.gea-hx.com
Booth 2240

Accessible clarifier cover
Industrial and Environmental Concepts has introduced its new accessible Flexible Clarifier Cover, which can be used on all circular clarifiers and tanks. The cover has an anticipated service life of 15-20 years, and each one is designed for local wind, rain and snowfall conditions. Stainless steel ratchets provide tensioning from the central cone downward, distributing it around the tank's circumference. The Flexible Clarifier Cover provides the industry with an affordable alternative to hard domes.
Industrial and Environmental Concepts Inc.
www.ieccovers.com
Booth 1480

Biogas blowers
Aerzen Biogas Blowers are specially designed for the biogas market and ensure ultimate reliability and efficiency. The Gm series is available in a variety of different sizes with intake volume flows of 35 to 1,500 icfm and positive pressure up to 15 psig. The Biogas blowers are used for the compression of biomethane and biogas, landfill gas, natural gas, and more.
Aerzen
www.aerzenusa.com
Booth 441

Emergency valve shutoff
Emergency chlorine valve shutoff systems from Halogen provide plants with a critical extra measure of safety when feeding chlorine from cylinders or ton containers. Systems instantly stop a dangerous leak and confirm that valves were torqued closed to Chlorine Institute recommended standards. All fire codes recognize and approve valve shutoff systems as a scrubber alternative.
Halogen Valve Systems Inc.
www.halogenvalve.com
Booth 1923

Controller
The SCP-TP Controller from Singer Valve is designed to complement a dual solenoid control valve and can switch easily between settings for level control, upstream and downstream pressure management, flow control, and position control. It offers ON/OFF control and can be configured with a 4-20 mA control motor such as the Singer 420 DC pilot mounted control motor. It has digital input controls, user-selectable digital output alarms and data logging for system analysis.
Singer Valve Inc.
www.singervalve.com
Booth 4267

Static mixing technology
Statiflo is a developer of static mixing technology for the global water treatment and wastewater related industries. The company's mixers, for both pipes and open channels, are designed to meet the exacting demands of water and wastewater treatment processes by providing high efficiency (high mixture quality, low pressure drop, minimal additive dose rates) and competitive pricing.
Statiflo Corp.
www.statiflo.com
Booth 5176

GIS software
Esri's ArcGIS Platform enables users to create, organize and share geographic information and tools with anyone by using intelligent online maps and useful apps on desktops, the web, smartphones, and tablets. ArcGIS for Water Utilities is a pre-configured set of maps and apps designed to leverage geographic information to maintain comprehensive records, coordinate and plan projects and more. It is open, scalable and interoperable and complies with industry standards.
Esri
www.esri.com
Booth 1857

Decanter
Flottweg is a manufacturer of high solids thickening and dewatering centrifuges. The company is known for high-quality features and energy-efficient drive designs. The C7E has a dewatering capacity of up to 500 gallons per minute (GPM) (120 m3/h) and 750 GPM (170 m3/h) for thickening. Choose Flottweg for good performance and low energy consumption.
Flottweg Separation Technology Inc.
www.flottweg.com
Booth 608

Coatings and linings technology
Sauereisen continues to innovate with materials and application methods for the municipal wastewater industry. The company's SewerGard-210 family of protective polymer linings is formulated to exhibit low permeability. This enhances corrosion resistance and extends the longevity of underground infrastructure such as manholes and lift stations. SewerGard is available in several variations to accommodate desired thickness and methods of application. Trowel, airless spray, plural component spray, or roller may apply other grades of SewerGard.
Sauereisen Inc.
www.sauereisen.com
Booth 2701

Electric valve actuators
The new Rotork IQT electric valve actuator brings the advanced functionality and asset management capabilities of the company's third-generation intelligent technology to the direct-drive operation of part-turn valves. Functionality enhancements of the IQT include advanced data logging and communication capabilities, with data available both in the field and the control room. IQT actuators are available with torque output from 50 to 2,000 Nm and are suitable for use with three-phase, single-phase or DC power supplies for isolating, regulating or modulating duty.
Rotork Controls Inc.
www.rotork.com
Booth 4442

Wastewater treatment solutions
For more than 60 years, Hach has been committed to providing solutions for better management and testing of water quality by offering high-quality products that are accurate and simple to use. Feel confident in the treatment process with real-time control and predictive diagnostic software designed specifically for wastewater treatment.
Hach
www.hach.com
Booth 3626

Treatment process
The biottta™ technology is a California regulatory-approved treatment process exclusive to AdEdge that is an economical, sustainable and long-term solution addressing multiple contaminant removal. The fixed-bed, dual-stage biotreatment process cultivates a robust environment for microbiological organisms to destroy contaminants or reduce elements to simple non-harmful forms.
AdEdge Water Technologies LLC
www.adedgetech.com
Booth 5525

Explosion-proof pumps
From 1/2 to 7 1/2 HP, Zoeller offers a complete line of explosion-proof pumps featuring cool-fin design technology, which effectively disperses heat, leading to longer service life. Oil-filled motors and cast iron construction allow these pumps to function even when not submerged in liquid. Explosion-proof package systems are also available in a variety of discharge sizes and configurations. Every explosion-proof pump is 100% pressure tested under water.
Zoeller Engineered Products
www.zoeller.com
Booth 2609

Portable samplers
Campbell Scientific offers environmental instruments for data acquisition and portable and stationary automatic wastewater samplers. These samplers use external vacuum pumps for water intake, providing accurate metered samples. The PVS5120 portable samplers deposit samples into either one 9-liter container or into up to 24 discrete containers. They use the new VSC100 controller, allowing various methods of control and communication, including Modbus. Campbell samplers are lightweight, portable and battery-powered and can fit in a small-sized manhole.
Campbell Scientific
www.campbellsci.com
Booth 4784

Transmitter, controller
The Type 8619 multifunction transmitter/controller from Burkert is designed for connection of sensors that deliver raw signals for pH, ORP and conductivity and flow via pulses. The 8619 is ideal for measurement and control as well as dosing processes. Modularity in hardware and software offer high flexibility for adjusting to applications, resulting in a good price-to-functionality relation. Sophisticated electronics and state-of-the-art control algorithms ensure that optimum process control is maintained at all times with minimal operator intervention.
Burkert Fluid Control Systems
www.burkert-usa.com
Booth 4850

Wastewater storage
Wastewater facilities have their own particular set of storage management needs and requirements. DN Tanks, the parent company of DYK Incorporated and Natgun Corporation, has designed and constructed all types of wastewater storage and process systems with a proven record for building digesters, primary and secondary clarifiers, sludge storage tanks, equalization tanks, and more. Some are buried or partially buried to support the facility's operation systems or simply for aesthetic reasons.
DN Tanks
www.dntanks.com
Booth 1717

Manhole grade adjustment system
The Cretex PRO-RING™ manhole grade adjustment system is a lightweight alternative to concrete grade rings or brick and mortar used in the construction of manholes and other utility structures. The technology is made from expanded polypropylene, which is a high-strength, impact-absorbing plastic that meets AASHTO HS-25 load requirements. PRO-RING also meets the requirements of ASTM C969 (exfiltration test) and C1244 (vacuum test), has excellent chemical resistance and is approximately 1/20th the weight of concrete grade rings.
Cretex Specialty Products
www.cretexseals.com
Booth 628

Flexible expansion joint
Shear forces, differential settlement, seismic activity, thermal expansion, and contraction all make pipeline design and construction challenging. As such, EBAA Iron created the Force Balanced FLEX-TEND® flexible expansion joint to protect water and wastewater pipelines. Because of the unique force balance system, the Force Balanced FLEX-TEND eliminates the need for thrust blocks and/or rodding the expansion joint and simplifies pipe hanger and support apparatuses and designs.
EBAA Iron Inc.
www.ebaa.com
Booth 2053

Water filtration, disinfection
Since 1956, Neptune Benson has been synonymous with water filtration and disinfection serving the municipal, industrial and recreational water markets. The company features brands such as the Defender® regenerative media filter, ETS-UV disinfection systems, and Vortisand and Legacy™ sand filters.
Neptune Benson
www.neptunebenson.com
Booth 3884

Laboratory systems
OI Analytical is a provider of online and laboratory systems for water and wastewater analysis. See the new FS3700 Automated Flow Chemistry Analyzer featuring interchangeable cartridges for a variety of chemistries including cyanide, ammonia/TKN, nitrate/nitrite, phosphorus, and other pollutants. The company's online and lab TOC analyzers offer fast, accurate results that enable rapid optimization of the treatment process, saving time and money.
OI Analytical, a Xylem brand
www.oico.com
Booth 1041

Water meters
Zenner will offer commercial and domestic water meters for municipal use, including positive-displacement meters, multi jets, turbines, compounds, mags, and ultrasonic and hydrant meters. Further, the company will feature AMR/AMI meter-reading systems that provide flexibility with a walk-by, mobile or fixed network from the same MIU.
Zenner
www.zennerusa.com
Booth 404

Thermoplastic pumps
Vanton manufactures engineered, chemically inert thermoplastic pumps to solve transfer, dosing and collection/containment issues associated with corrosive and aggressive chemicals. Vanton's pumps feature wet-end components constructed of injection-molded, homogenous thermoplastics, which are impervious to acids, caustics, salts, chlorides, halogens, and other aggressive, abrasive chemicals, thereby eliminating wicking, porosity and the acceptable annual corrosion rates associated with other materials. These pumps are available as cantilevered, close-coupled, integral-motor shaft, bearingless, self-priming, magnetic drive, ANSI, vortex, and more.
Vanton Pump & Equipment Corp.
www.vanton.com
Booth 1818

Ultrasonic portable flow meter
Badger Meter's Dynasonics® DXN Ultrasonic Portable Flow Meter is designed for system engineers to quickly troubleshoot problems and verify performance during system commissioning and diagnostics. Easy to install by clamping onto the outside of the pipe, the DXN measures flow using non-invasive ultrasonic sensors. Its portability makes it an ideal choice for measuring flows throughout the infrastructure.
Badger Meter Inc.
www.badgermeter.com
Booth 825

Rotary lobe pump
Boerger has introduced its new ONIXline rotary lobe pump with newly developed rotors. Their advanced geometry together with the flow-optimized pump casing ensures good efficiency with high pressures. The ONIXline rotary lobe pump is used when other pumping systems reach their limits.
Boerger LLC
www.onixline.com
Booth 2312

Liquid vacuum feeder
JCS Industries will feature its new Model 4100 Economy Liquid Vacuum Feeder. Feed the following chemicals safely under vacuum conditions: sodium hypochlorite, sodium bisulfite, liquid ammonium sulfate, sodium chlorite, hydrofluorosilicic acid, copper sulfate solution, polyaluminium chloride, liquid aluminum sulfate, sulfuric acid, hydrochloric acid, and emulsion polymers.
JCS Industries Inc.
www.jcsindustries.com
Booth 2338

Piping solutions
Total Piping Solutions will feature several products including the new wide-range T3 Service Saddle and Triple Tap Tapping Sleeve along with related line stopping products. Also, preview the Quick Cam® Lug System. All products save time, cut inventory and offer exceptional levels of proven performance, as well as work on pipe types including PVC, ductile, cast, steel, AC, and HDPE.
Total Piping Solutions Inc.
www.tps.us
Booth 144

Wastewater solutions
Orenco will feature: DuraFiber Shelters, which are corrosion-, UV-, and impact-resistant FRP structures that are wind-rated up to 160 mph (258 kph); Basins, which are high-quality, helically wound fiberglass basins designed to be buried as a means to grade in completely saturated conditions without deformation; and OLS Control Panels, which are corrosion-resistant panels ideal for lift stations, dewatering or sludge pumping.
Orenco Systems Inc.
www.orenco.com
Booth 1813

Water, wastewater treatment
The Mazzei Injector Company provides components and systems for ozone, chemical and aeration treatment for water and wastewater. The company's patented GDT® Process delivers maximum ozone mass transfer in custom-compact designs and installations. Ozonation is a complicated process, but Mazzei technologies make it easier, more efficient, less expensive, and more reliable.
Mazzei Injector Company LLC
www.mazzei.net
Booth 1137

Level, flow instrumentation
Throughout wastewater and water treatment operations, numerous opportunities exist to measure and improve process conditions. Magnetrol® offers an extensive line of level and flow technologies for single-source convenience, deep applications engineering experience to tackle the most challenging process control problems, and a service network to keep a facility operating at peak efficiency.
Magnetrol International
www.magnetrol.com
Booth 2339

Pure oxygen mixer
For wastewater applications that require an efficient means of introducing oxygen into a system, the OxyMix pure oxygen mixer is an economical solution. The regenerative mixing pattern of the OxyMix pure oxygen mixer provides top-to-bottom mixing of biomass and even distribution of oxygen. The proprietary gas injection device is designed to ensure that oxygen is disseminated throughout the bulk liquid.
Aqua-Aerobic Systems Inc.
www.aqua-aerobic.com
Booth 612

Submersible level transmitter
The Keller LevelRat proves that wastewater level transmitters don't need to be bulky and expensive, non-stick diaphragms don't need to be large and fragile, lead times can be short, and guaranteed lightning protection is a right, not a privilege. But now, the improved LevelRat provides double the accuracy under real-world conditions (0.2% FS Static and 0.5% FS Total Error Band), at the same low price.
Keller America Inc.
www.kelleramerica.com
Booth 508

Customer cranes, winches
Thern's Commander Series davit cranes can be configured with a manual winch for short, infrequent lifts or a power winch for longer lifts or heavier loads. Further, a quick-mount winch bracket makes installing the winches easy, and a new roller-ball bearing helps make rotating the crane 360° under loads up to 2,000 pounds smooth and effortless.
Thern Inc.
www.thern.com
Booth 3640

Peristaltic pump technology
Watson-Marlow Fluid Technology Group will showcase its range of peristaltic pump technology ideal for water and wastewater treatment applications. The company will feature its Bredel APEX™ range of seal-less, valve-less hose pumps (pictured), which are ideal for chemically aggressive or abrasive applications. Also on display will be the Qdos range of peristaltic metering pumps, ideal for disinfection, pH adjustment and flocculation of drinking water, wastewater and industrial process water.
Watson-Marlow Fluid Technology Group
www.watson-marlow.com
Booth 4062

Orthophosphate analyzer
Monitor biological phosphorus removal and control chemical dosing when needed with the YSI IQ SensorNet P700 orthophosphate analyzer. The P700 measures the amount of orthophosphate throughout the wastewater treatment process -- from primary settling to the biological tanks and the effluent. The analyzer provides continuous data to help improve operational efficiency, lower operation costs as well as verification of phosphate elimination in order to meet permit requirements. A wide measurement range, low chemical use and built-in auto-calibration make the P700 ideal for continuous phosphorus monitoring.
YSI, a Xylem brand
www.ysi.com
Booth 1041

Turbocompressor
Sulzer's modern and quiet HST Turbocompressor Type-ABS features an advanced design with proven magnetic bearing technology and a high-speed motor driven through a built-in frequency converter. The turbocompressor is widely used in wastewater treatment plants and other low-pressure industrial processes. It has no mechanical wearing parts or lubricants, requiring minimal maintenance. This is made possible by electronically controlled magnetic bearing technology, which levitates the integrated rotor/shaft/impeller single-piece assembly. The result is a compressor with no performance deterioration over time and no scheduled maintenance.
Sulzer Pumps Solutions Inc.
www.sulzer.com
Booth 1448

Pipe coupling
With a variety of diameters from 1.5" to 70", Krausz HYMAX VERSA products connect and repair a wide range of water and wastewater piping types. Functioning as both a coupling and a repair coupling, they offer ease of use and cost effectiveness over both the short and long term. VERSA can join pipes with the same or different diameters and repair holes and cracks.
Krausz
www.krauszusa.com
Booth 5078

Pocket testers
Myron L Company has announced the release of a new product line, the UltraPen™ PTBTx™, Bluetooth-enabled Pocket Testers for use with Apple iOS 6 and iOS 7 mobile devices. These instruments are designed to be extremely accurate, fast and simple to use in diverse water quality applications. Advanced features include automatic temperature compensation, highly stable microprocessor-based circuitry, user-intuitive design, and waterproof housing.
Myron L Company
www.myronl.com
Booth 4719

Flow and level switches
Plast-O-Matic Valves will be presenting a series of all-plastic liquid flow and level switches. Designed for corrosive or ultrapure applications, the switches will be offered in PVC or CPVC with no wetted or exposed metal parts. They are designed to signal control systems, alarms or other equipment when unwanted flow parameters occur in water and wastewater treatment piping systems. Standard, adjustable and custom models will be offered.
Plast-O-Matic Valves Inc.
www.plastomatic.com
Booth 757

Adjustable-speed drive technology
For over 80 years, Dynamatic® has been a provider of Eddy Current adjustable speed drive technology. The company's adjustable speed drives are ideal for water and wastewater pumping applications. Rugged and reliable, the drives and digital controls are simple to maintain. A Dynamatic pump-drive system will dramatically reduce lifetime operating costs. Further, the company supports complete factory rebuilds on all products, backed by a factory warranty. It can rebuild, test and repair all control circuit boards back to factory original specifications, ensuring minimal downtime.
Dynamatic/Drive Source Int. Inc.
www.dynamatic.com
Booth 2800

Wastewater disinfection
PeroxyChem will showcase its VigorOx® WWT II wastewater disinfection technology, the peracetic acid-based alternative to chlorine and UV disinfection for municipal wastewater treatment. The offering includes chemistry, storage and dosing equipment, instrumentation and process control, training, maintenance, regulatory support services, and a true process performance guarantee. The highlight of the exhibit will be PeroxyChem's storage tank and pump skid. Members of the company's Wastewater Disinfection team will be on hand to demonstrate the operation of the VigorOx WWT II disinfection system.
PeroxyChem
www.peroxychem.com
Booth 645

Portable trash pumps
Rain for Rent has introduced the SiteMax® line of portable trash pumps by PowerPrime® Pumps into its rental fleet. These patent-pending pumps, capable of pumping up to 3,000 GPM and 3"solids, feature standard sound attenuation. Further, the ultra-portable SiteMax is trailer-mounted with side-by side suction and discharge.
Rain for Rent
www.rainforrent.com
Booth 2180

Check valves
Flomatic has introduced its new Model 4082 Ductile Iron Ball Check Valves that meet AWWA C508 check valve flanged-to-flanged lay lengths. The 4082 features a 100% fusion-bonded epoxy coating applied to the body and access port. These valves are designed for a variety of demanding wastewater and stormwater pump applications.
Flomatic Corporation
www.flomatic.com
Booth 5081

Double-diaphragm pumps
Iwaki America has introduced IWAKI AIR, the company's new line of Air-Operated Double-Diaphragm Pumps. Engineered for maximum utility, the AODD line is portable and easy to install, operate and maintain. Infinitely variable flow rates and discharge pressures can handle a large variety of fluids, including corrosive chemicals and flammable liquids. Pumps are able to run dry, self-prime and dead-head without any damage. Other design elements include body stabilization features to ensure heat resistance and sound suppression construction to reduce mechanical and compressed air noise.
Iwaki America and Walchem
www.iwakiamerica.com
Booth 5149

Activated carbons
Jacobi Carbons has developed a full range of activated carbons for municipal odor control, covering standard virgin carbons, catalytic carbon, impregnated grades, and the newest high H2S capacity grades. Activated carbon has proven to be a reliable, cost-effective technology for the control of various odorous compounds (hydrogen sulfide, mercaptans, methyl sulfide compounds, and other VOCs) at municipal wastewater treatment plants. The company's services also extend to numerous applications in industrial processes where they are used to purify, decontaminate, extract and protect.
Jacobi Carbons Inc.
www.jacobi.net
Booth 1688

Piping solutions
Centrifugally cast, fiberglass-reinforced, polymer mortar HOBAS pipe is suitable for new construction and rehab of critical installations including hydroelectric penstocks, storm and sanitary sewers, and other corrosive environments. The company manufactures pressure and gravity pipe in diameters ranging from 18" to 126" with leak-free push-together joints that speed installation and reduce costs. Further, it is ideal for a variety of installation methods including sliplining and other trenchless methods, as well as open-cut and aboveground.
HOBAS Pipe USA
www.hobaspipe.com
Booth 1636

Telemetry system
The iota OneBox telemetry system from E/One Sewer Systems offers users complete command of their fleet of pressure sewer grinder pumps from an office desktop or smartphone. Now they can improve customer service and take corrective actions as they arrive, while improving their response time and overall system efficiency. Integrate OneBox into a SCADA network seamlessly and instantly receive information about tank storage capacities, power failures, blockages, and faults. Further, cost-effectively receive diagnostics for individual properties, streets or whole networks in real-time.
Environment One Corporation
www.eone.com
Booth 3831

Wastewater treatment plant
Smith & Loveless offers the TITAN MBR QUBE™, a complete factory-built packaged industrial wastewater treatment plant producing the highest quality effluent, including for water reuse. Constructed as a standard 40-ft-high cube shipping container, the TITAN is delivered directly to the job site, requiring minimal assembly and featuring a compact design for process flexibility and minimal footprints. It is available in three standard models based on capacity requirements, ranging from 2,500 to 20,000 GPD (9.5 to 75 CMD). Optional compact anoxic and sludge storage zones are also available.
Smith & Loveless Inc.
www.smithandloveless.com
Booth 3648

Submerged fixed-film system
The AccuFAS® system from Brentwood can help maximize treatment without a big footprint. The technology's structured-sheet media provides the greatest possible specific surface area to expand capacity for municipal and industrial wastewater applications. Unlike moving bed systems, AccuFAS resists plugging, will not wash out, and has zero impact on a plant's hydraulic profile. Likewise, Brentwood engineers also custom design the system to accommodate each unique application by evaluating a user's current process, permit requirements and site-specific goals.
Brentwood Industries
www.brentwoodindustries.com
Booth 1452

Metering pumps
The Z-Series Metering Pumps from Hayward Flow Control bring simplicity in all aspects of design, function and performance. With just one design configuration and footprint, the Z-Series features front-facing controls and tube connections, allowing for easy and flexible installation. Available with analog or digital controls, it covers flow rates from 1 to 14 GPH in three pump sizes. The Z-Series also offers 120 to 300 strokes per minute. No need to have multiple makes, designs or models to cover all application needs.
Hayward Flow Control
www.haywardflowcontrol.com
Booth 4216

Odor control solution
OMI Industries offers natural solutions to safely control wastewater treatment odors. The company's Ecosorb® technology eliminates odors without the use of harsh or hazardous chemicals, expensive emission control systems or masking fragrances. Ecosorb seeks out and destroys odors on a molecular level. The company is also announcing a new monthly fee program where municipalities can cost-effectively package an odor-control program, which includes all aspects of odor control for one simple monthly fee.
OMI Industries
www.omi-industries.com
Booth 2402

Valve solutions
Onyx's isolator rings measure pressure on slurries, wastewater and sludge; its pinch valves serve as final control elements for slurry, wastewater, sludge, and dry bulk materials; the duckbill check valves combine high capacity with low head loss; and its double-door check valves serve as check valves with a rubber hinge.
Onyx Valve Company
www.onyxvalve.com
Booth 3477

Centrifugal blowers, engineered systems
Hoffman & Lamson's centrifugal blowers and engineered systems provide reliable solutions for the most demanding water and wastewater treatment applications. With over 100 years of experience and 100,000 blower installations worldwide, the company utilizes its expertise to design innovative products and systems that are smarter, safer and more sustainable. Through Hoffman & Lamson's new technology upgrades, controls and VFDs, recover investment through energy savings in as little as one year.
Hoffman & Lamson by Gardner Denver
www.hoffmanandlamson.com
Booth 2044

Vertical gear motor
Baldor Electric has announced a new addition to its gear reducer product offering, the Baldor•Dodge® Vertical GearMotor. The motor offers a cost-effective alternative to the common low-speed vertical pump drive technologies, which utilize large, high-pole-count vertical motors or a combination of a horizontal motor with a right-angle gear reducer. It is built on a standard low-pole-count induction motor platform utilizing proven Dodge planetary gearing, resulting in a smaller, lighter, highly efficient drive package. The product line is available in six sizes for vertical pump speeds from 100 to 500 RPM.
Baldor Electric Company
www.baldor.com
Booth 2025

Cover and liner systems
Geomembrane Technologies Inc. offers cover and containment solutions to help water and wastewater treatment plants control odor, algae and temperature fluctuations in tanks and lagoons, as well as conserve water and protect the environment. With 30+ years of experience and 250+ installations around the world, GTI services the industrial, municipal and agricultural sectors. New this year are the double-membrane gasholders that safely store and regulate the use of biogas to lower operational costs and maximize the use of biogas.
Geomembrane Technologies Inc.
www.gticovers.com
Booth 4762

Grinder
New Wipes Ready Technology from JWC Environmental prevents pump ragging problems. Avoid higher pumping energy costs, increased labor hours for pump shutdowns, and risks of backups and sewage spills as well as operator safety hazards due to manual deragging of equipment. JWC's Wipe Ready technologies utilize new cutters, drums and gearing to optimize the capture of wipes and cross-cut debris to prevent reweaving. Existing Monster Grinders can also be upgraded with these new technologies.
JWC Environmental
www.jwce.com
Booth 4631

Sludge conditioning technology
Ideal S-Select® sludge conditioning technology from World Water Works meets the demand of activated plants affected by floating or bulking sludge in CAS wastewater treatment systems. The biological selection process classifies for denser, faster-settling bacteria, separating liquid and solids fractions. It improves SVI, solves poor-settling MLSS and eliminates new clarifiers and chemistry. Refining clarification with Ideal S-Select maintains food-to-mass ratio and solids retention time to desired biological performance while addressing CAS settleability issues.
World Water Works Inc.
www.worldwaterworks.com
Booth 4231

Processing solutions
WesTech combines the expertise of what were once very separate process disciplines: wastewater treatment and water treatment. The company will display process solutions including stormwater, denitrification, enhanced clarification, and BNR. One featured solution will be the Trident® HS, which removes turbidity, suspended solids, color, iron, manganese, odor, taste, and parasites at a lower capital cost than a conventional system, in a smaller space and at higher flow rates per unit area.
WesTech Engineering Inc.
www.westech-inc.com
Booth 1159

Dual-containment tanks
Peabody's Gemini Cylindrical and Gemini² Dual-Containment Tanks were designed to safely contain chemicals with the added assurance of a tank-in-a-tank configuration. They were built out of durable polyethylene to withstand a wide range of chemicals, including caustics and acids, while protecting workers and the environment from hazardous material exposures. The tank line ranges from 10 to 500 gallon sizes. All Gemini tanks are made from LLDPE and HDLPE and are WQA Gold Seal NSF/ANSI 61 compliant.
Peabody Engineering
www.etanks.com
Booth 4270

Security router
Phoenix Contact's newest versions of the FL mGuard combine the mGuard's secure routing, VPN and firewall functions with network switch capabilities, in one package. The RS2005 has five unmanaged Ethernet ports, and the RS4004 has four managed ports, along with a "demilitarized zone" port to secure multiple networks. Thanks to the integrated switch, the updated mGuard devices can eliminate or reduce the need to buy and install a stand-alone switch. This results in lower hardware costs, a smaller installation footprint and easier network setup.
Phoenix Contact
www.phoenixcontact.com
Booth 238

Algae control
Cyanobacteria causes problems such as health and odor issues when blooming in lakes and water reservoirs. As such, LG Sonic has developed the MPC-Buoy, a floating, solar-powered system that emits specific ultrasonic parameters to target the algae present. The MPC-Buoy eliminates up to 90% of the existing algae, prevents new blooms and reduces TSS, BOD and chemical consumption. The technology is installed in lakes and drinking water reservoirs in the U.S., Canada, Colombia, the U.K., Malaysia, and Poland.
LG Sonic
www.lgsonic.com
Booth 1472

Composite covers
Fibrelite's composite manhole and trench access covers have several advantages over traditional cast iron, steel or concrete including being durable and maintenance-free. However, it is their inherent resistance to corrosion that makes them an ideal choice for water or wastewater infrastructure projects. Each cover is individually manufactured via a Resin-Transfer-Moulding method to create a highly engineered, monolithic product, which can incorporate an anti-slip finish. They are a high-performance, lightweight and safe-to-lift option with no scrap value.
Fibrelite Composites
www.fibrelite.com
Booth 5617

Underground repair solutions
With its Permaform and CentriPipe systems, AP/M Permaform offers engineered solutions for the repair or replacement of badly deteriorated manholes, pipe and similar underground structures without excavating. Applied by the company's network of certified applicators since 1975, its patented bi-directional centrifugally cast solutions are trusted by cities, engineers and contractors.
AP/M Permaform
www.permaform.net
Booth 514