Hobas Group steps up foreign initiatives
The Hobas Group is expanding operations abroad this year by enlarging manufacturing facilities in Poland, building a new production bay in the Czech Republic and extending its plant in the United Arab Emirates.
Apr 1st, 2003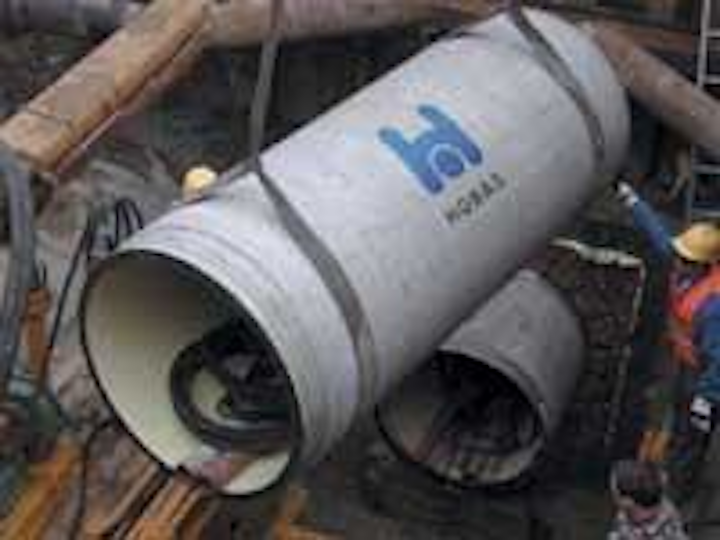 The Hobas Group is expanding operations abroad this year by enlarging manufacturing facilities in Poland, building a new production bay in the Czech Republic and extending its plant in the United Arab Emirates. Hobas Poland manufactures centrifugally cast glass fibre reinforced polyester (CC-GRP) in its facility in southern Poland, from where it hopes to become a hub within the Hobas Group for the Polish and Eastern European markets, and to support future Russian licensees.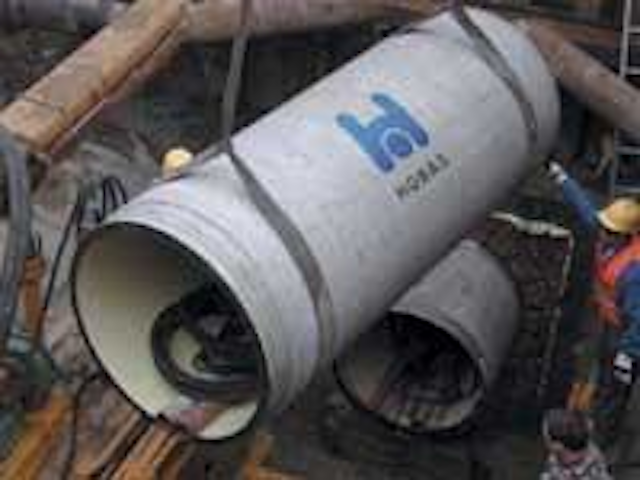 Click here to enlarge image
Recently, Polish engineers completed a curved pipejacking project using the microtunneling method to rehabilitate the sewerage system in Zielona Gora, Poland. The Polish contractor Hydrobudowa used 1,149 m of Hobas CC-GRP sewer pipe systems of DE 1099 and 1229 and SN 128000 with a rectilinear and two curved sections with a radius of 350 and 175 m. The curved sections fit around building foundations and underground networks along the sewer route.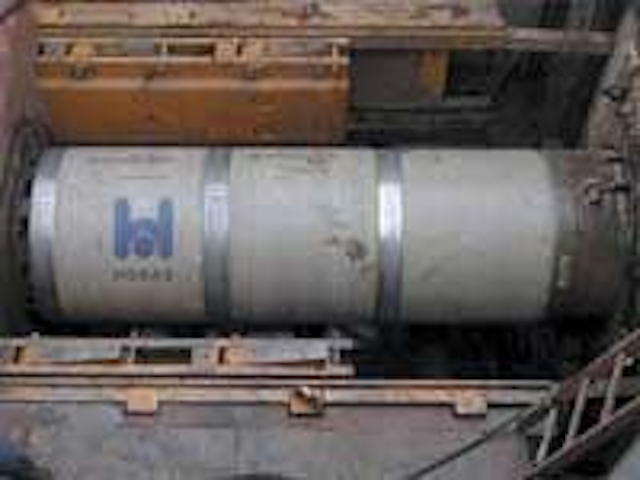 Click here to enlarge image
In rectilinear microtunneling, the compressive force is distributed evenly on the entire pipe. The challenge of this curved pipejacking project is that for angular deflections at pipe connections, compressive force is not applied centrally to the pipe cross-section, which can result in pipe damage. Analyses must be conducted on load conditions before any pipe jacking work can be performed.
Project engineers selected Hobas CC-GRP jacking pipe systems with a ring stiffness of 128,000 N/mm2. The allowable jacking force for such pipes in the case of rectilinear microtunneling is 4,660 kN, while a jacking force of 3,000 kN was allowed for the curved section. Despite the curve, the Hobas system with its smooth outside surface was jacked with only 3,000 kN. One-metre-long pipes were used for the curved section, while straight sections were made using three-metre-long pipes. The total length of the section was 270 m, of which the final 115.5-m-long section was made along a curve with a radius of 350 m. Despite the technical difficulty of curved jacking sections, the daily progress in laying pipes was up to eight lengths, resulting in a total of 24 m.
Hobas Group
Klagenfurt, Austria
---
Motorway culvert relining project flows smoothly
Programmed renovation work on culverts beneath two motorways using no-dig techniques and installation of new GRP liners successfully avoided major traffic disruption and improved water flow rates, reported the UK company Stanton Bonna Concrete Limited.
Project managers found that structural degradation had affected culverts at four different sites along the M62 and M66 motorways in England.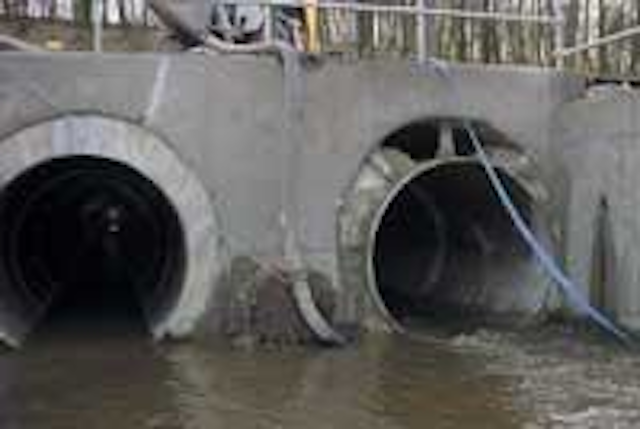 Click here to enlarge image
"Replacing the culverts was simply not an option," explained Alan Gill of Parkman, the Highways Agency Maintaining Agent for the Greater Manchester Motorway Network. "They were buried at depths of up to 20 m, which would have meant closing the motorways with all the traffic chaos, disruption and inconvenience that would have ensued. They decided to renovate using no-dig techniques.
Throughout the three-month contract, only one lane at one of the four sites had to be closed, and this was to allow products to be delivered to the site. At another culvert site, only the hard shoulder was closed during working hours, while all lanes remained open to traffic at all times on the other two sites.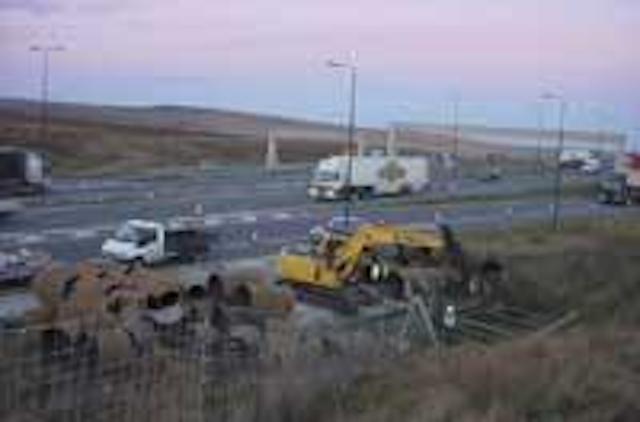 Click here to enlarge image
Traffic flows weren't the only challenge for Parkman. "The Environment Agency (UK) stipulated that there should be no reduction in hydraulic capacity through the culverts following completion of the works," said Gill. "The GRP liners have a very low friction co-efficient which meant that even though the cross-sectional area was significantly reduced, we managed to improve the hydraulic capacity rates." Stanna Bonna Concrete Limited designed and manufactured the GRP liners.
John Kennedy (Civil Engineering) Limited carried out the culvert renovation works and placed, fixed and grouted the GRP liners. Contracts Manager Phil Barker reported: "We were able to achieve high rates of installation, up to 100 m per day of 1,950-mm-diameter GRP liners due to the innovative installation techniques and the light weight of the liners."
Stanna Bonna
Ilkeston, Derbyshire, UK
---
Utility industry adopts trenchless technology
The decay of existing infrastructure and the expansion of urban areas are changing the way underground utilities are installed, maintained, repaired and replaced. Conventional excavation techniques, particularly in urban areas are meeting with increasing criticism for their social, environmental and economical impact, according to Simon Green, product manager for Wavin Plastics, based in Chippenham, Wiltshire, UK.
"Millions of miles of pipelines transport water, sewage, electricity, oil, gas and other petroleum products to and from homes and businesses in many countries, in addition to cable systems for televisions, telephones and computers. It is therefore no surprise that the industry is calling out for new technologies," he explained.
New underground construction capabilities, such as "trenchless technologies" enable contractors to lay, rehabilitate and upgrade pipe and cable without digging open trenches or altering the landscape of the construction industry. Trenchless methods save significant amounts on construction and restoration costs, eliminating the delays often associated with the older open trench technology and even enable lengthy projects to finish in on-time, on-budget and often under-budget.
Equipment manufacturers, contractors, engineers and consultants began developing new methods of installing, repairing and replacing underground pipe to lower the cost of infrastructure rehabilitation. By 1989, the first horizontal directional drilling units for the underground construction market place were introduced.
"Our Neofit system allows old service pipes to be restored without the need to open cut, trench mole or remove the pipes," Green said. "Acknowledging the UK's adoption of European Commission Proposals to reduce lead levels in drinking water to 10 ug/l by 2013, we launched Neofit to help water companies achieve their associated target costs effectively."
"Based on lining existing lead pipe with Polyethylene Terephtalate (PET) tube, the system covers any holes in damaged pipes or eliminates contact between lead and drinking water. An immediate and effective barrier is provided by inserting the tube into the pipe and inflating it to OD x 2.2 using an automatic expansion unit," he explained.
Wavin Plastics
Chippenham, Wiltshire, UK
---
Replacement technique demonstrated at Wasser Berlin
For more than 20 years, pneumatic pipe cracking machines have been used to replace old water, sewerage and gas pipes in the ground while installing new pipes of equal or larger diameter. A variation of this technique is the "push-pull method" which pushes old pipes out of the ground in situations where the broken parts of the former pipe cannot be left underground. Tracto-Technik GmbH demonstrated two push-pull methods at jobsites during the Wasser Berlin exhibition held on 7-11 April 2003.
Using an additional tool for the hydraulic Grundoburst rigs, manufactured by Tracto-Technik GmbH, the pipe to be replaced is pulled and cracked with cutting blades in either the machine pit or in an intermediate pit. Just as in berstlining, the QuickLock bursting rod is pushed through the old pipe quickly, avoiding any time-consuming screwing processes. Once arriving in the pipe pull-in pit, the pressing head for pushing out the old pipe can be pulled simultaneously to the exchanging process.
Tracto-Technik also presented its Grundopull, a small unit that is placed, preferably, in the pit at the installation height of the main service line. Alternatively, it can also be started in front of a house wall, into or out of a cellar. During the pulling process, the lead pipe is cut in half by a hooked blade with a loosening ring, specially developed by the Berlin Waterworks, while being loosened from the surrounding soil. The loosening ring displaces the soil far enough away from the pipe, making it a more simple task to pull out the two cut pipe halves out of the expanded bore path after the pulling process.
Tracto-Technik GmbH
Lennestadt, Germany