Water Framework Directive implementation may vary across Europe
The EU Water Framework Directive's integrated approach to water protection should strengthen efforts to protect the water environment, but implementation may still present problems.
Feb 1st, 2003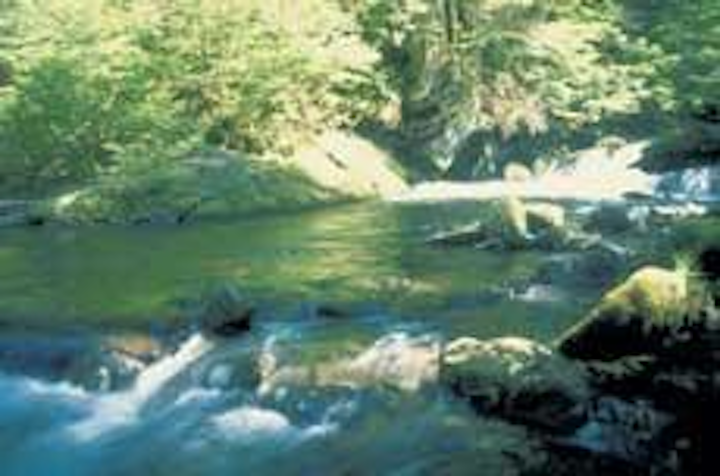 By Steve Nixon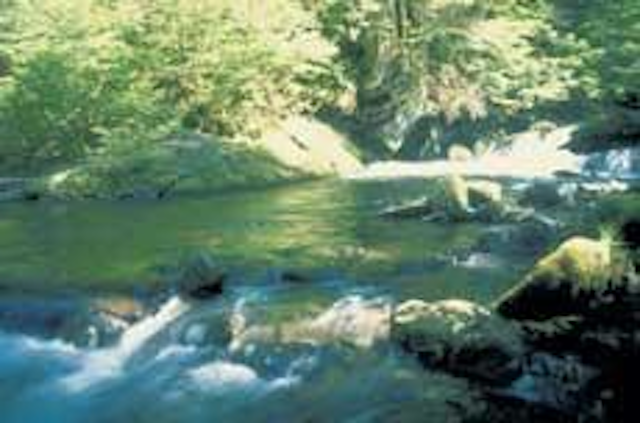 The WFD will result in the creation of a system of river basin management plans in EU member states.
Click here to enlarge image
European Union (EU) member states have until December 2003 to transpose the Water Framework Directive (WFD) into domestic law, and there are concerns that the way it will be applied may vary considerably across Europe. Individual governments are responsible for implementing directives.
An innovative element of the directive that could help create a level playing field across Europe is its common implementation strategy established by the European Commission and member states, which means in theory that it will be applied equally throughout member states. A common strategy might be a technical-level solution to harmonise degrees of implementation and interpretation, but there is no certainty that it will work at the political level.
A key issue will be the ways in which countries interpret the directive using different levels of technical expertise across Europe. Some member states have far lower levels of expertise than others. Countries seeking EU accession face serious challenges in coping with implementation of the WFD, particularly countries in transition to market-oriented economies or with a legacy of ineffective regulation and management of the water environment.
Implementation of the directive will bring increased costs not just for a wide spectrum of people and businesses, but also for governments and regulators. The level of costs depends on member states' interpretation of the legislation and its socio-economic structure and traditions. Governments may be tempted to water down directive enforcement when faced with angry farmers or irate council taxpayers; however some countries may be tempted to "gold plate" implementation and add further controls and measures.
Irrespective of how the WFD is applied, its effects will be far-reaching, affecting not just the water industry but also agriculture, development and construction industries and potentially all businesses subject to discharge consents, trade effluent licences or abstraction licences.
The WFD establishes a framework for action rather than laying down a set of rules. The main changes will be:
• Creation of a system of river basin management plants - EU member states must establish the number of river basin districts, the way they should be administered and by whom.
• Abstraction control - Comprehensive controls will be introduced including a register of water abstractions and a requirement for prior authorisation for abstraction. Depending upon the impacts of individual abstractions, this could affect everyone from small farmers to large utilities.
• Pollution reduction - Specific measures will be introduced to prevent or limit water pollution from diffuse as well as point sources, and including measures to target individual pollutants or groups of pollutants.
• Recovery of costs for water services - Water-pricing policies will be introduced to provide incentives for users to use water resources efficiently.
The WFD's innovative holistic approach of looking at whole catchment areas will be vital to its success - everyone has a part to play. Trans-boundary issues need to be solved where river catchments cover more than one country. One country's irrigation scheme might be another's water shortage; nations have gone to war over water in the past.
Achieving an equivalent level of good ecological status for water bodies throughout Europe is a key aspect of the directive — this is one of the targets all countries must achieve by the end of 2015. Measures to reach good ecological status will be very expensive and countries will, from an economic competition perspective, be keen to ensure that other countries are not "cheating" by setting their good ecological status too low, thereby giving their agricultural or other industries a competitive edge.
Comparability of good ecological status will be facilitated through an intercalibration exercise. Countries will have to identify the classification types of water bodies that they share with other EU member states; for example, the UK and France would identify the types of rivers in each country. Measurements will then be made of ecological status at each of the identified sites using French and UK monitoring and assessment systems. The directive will ensure that different types of waters are not compared, such as a fjord in Norway with the Thames estuary. Intercalibration is intended as a one-off exercise to be completed by 2004, but many experts think that it should be updated on a regular basis, such as when new members join the EU.
---
Author's note
Steve Nixon is a principal scientist at WRc, who has 25 years of experience in water research. WRc is an international water and environment consultancy based in Swindon, England.