Asia Pacific
Sep 1st, 2009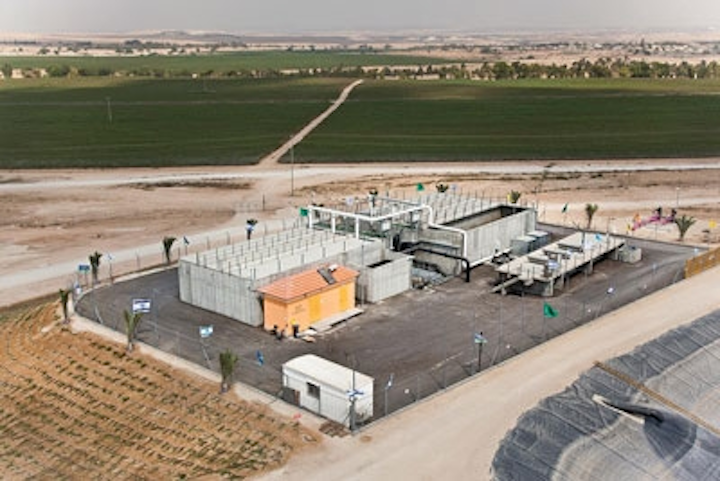 Field Notes
CHINA: ABS Shanghai Co. Ltd will supply seven HST9000 turbocompressors units at the Guangdong Dongguan Town WWTP, for use in Phase III of construction. Both HST and HV Turbo blowers were used in prior phases of the project. Its Swedish parent also signed a contract with ESA to supply stainless steel AFP submersible pumps in a new desalination plant being built by Acuamed S.A. on the coast of Murcia, Spain.
S. KOREA: The country's GS Engineering & Construction won a US$90 million EPC turnkey contract for a 100,000 m³/d WWTP in Busan. The underground plant – the ground level developed for a park and art gallery – will be the largest in Korea and is scheduled for full commissioning by mid-2011. It will feature GE Zeeweed 500 MBR technology with 12 trains of 10 cassettes per train and a total of 5,760 modules.
CHINA: maxit a.s in Norway signed a contract with Atal Engineering Ltd. in Hong Kong for delivery of Filtralite filter media for use in a BAF process to the 50,000 m³/day Karamay WWTP in the Xinjiang province in China. The order is for 10,000 tonnes with delivery in 2009. In other news, Filtralite was chosen for a research project on phosphorous leakage from arable land, ditch dams and ditch filters to the Baltic Sea.
BANGLADESH: In a €3 million contract funded by the Asian Development Bank for the water company in the capital of Dhaka, Danish water expert Grontmij | Carl Bro will renovate the water supply network and supervise construction of a waterworks to secure clean drinking water for two million people. Earlier this year, it also won a €4.15 million contract to improve efficiency of the water network in northern Cyprus.
---
Aussies fund Black Rock recycled water effort in Geelong, Victoria
The Australian federal government approved $10 million toward the $38 million Black Rock Water Treatment Plant to recycle water and improve Geelong, Victoria's water security. It also includes building a pipeline between the Black Rock environmental precinct and Armstrong Creek development, a pumping station and additional storage to meet peak water demands.
---
Hong Kong deep tunnel sewage projects go to Balfour Beatty
Gammon Construction, the Hong Kong infrastructure contractor that Balfour Beatty Group has a 50% stake in was awarded a £300 million contract to build a sewage conveyance system, the largest civil engineering contract ever won by Gammon. Work comprises construction of three deep tunnels, totalling 12km in length and up to 165m in depth, to form a main part of the Harbour Area Treatment Scheme (HATS) Stage 2A. The tunnels will move pretreated sewage north of Hong Kong Island and under Victoria Harbour to Stonecutters Island for chemical treatment.
---
EBRD water funding headed to Central Asia, Eastern Europe
The Swiss government and European Bank for Reconstruction & Development (EBRD) are providing €11.8 million to the Bishkek Water Co. to improve water supplies to a million people in Bishkek, capital of the Kyrgyz Republic. In other news, EBRD entered a €4.5 million water loan for the Siberian city of Surgut to improve sewage collection and a €300 million environmental loan to Romania's Petrom for pollution prevention and remediation in the Black Sea area. It also agreed to work toward environmental improvements in Georgia, clean water for the Kazakh city of Shymkent, and Baltic Sea cleanup, as well as to boost private industry's role in East Europe's water sector via an €80 million investment in aqualia new Europe to expand into Slovakia, Poland, Hungary, Romania, Russia and other former Soviet republics.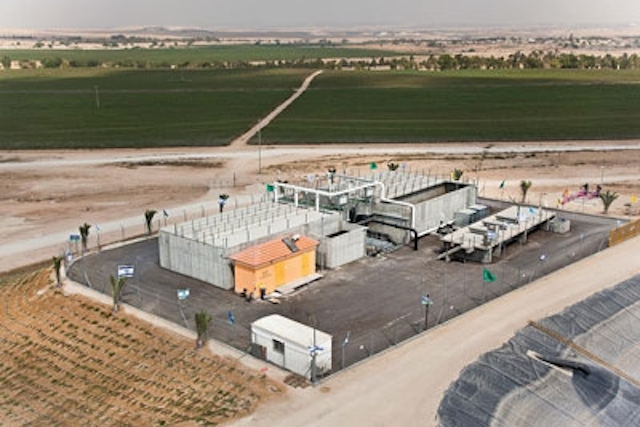 From left - Dr. Yaacob Ibrahim, Minister for the Environment & Water Resources, Prime Minister Lee Hsien Loong, and Tan Gee Paw, PUB Chairman at the opening of the Changi Water Reclamation Plant during Singapore International Water Week festivities in June.
---
Andritz folds up paper deal in China
Group Andritz won orders worth €160 million from Shandong Chenming Paper Hldg Ltd for its mill in the Guangdong Province. To its subsidiary Zhanjiang Chenming Pulp & Paper Co. Ltd, Andritz Pulp & Paper will supply all process technologies for a 700,000 t/y bleached hardwood kraft greenfield pulp mill.
More Water & WasteWater International Issue Articles
More Water & WasteWater International Archived Issue Articles