Product Review: Water Storage
Sep 1st, 2009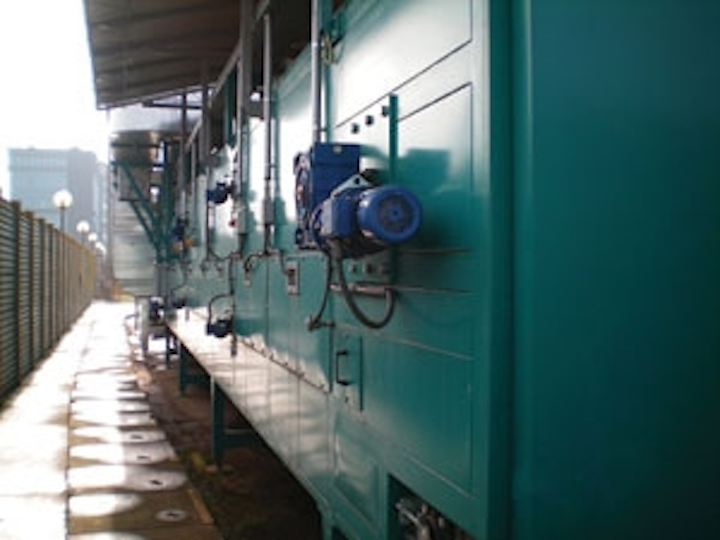 Viking Johnson couplings used on Bulgarian water project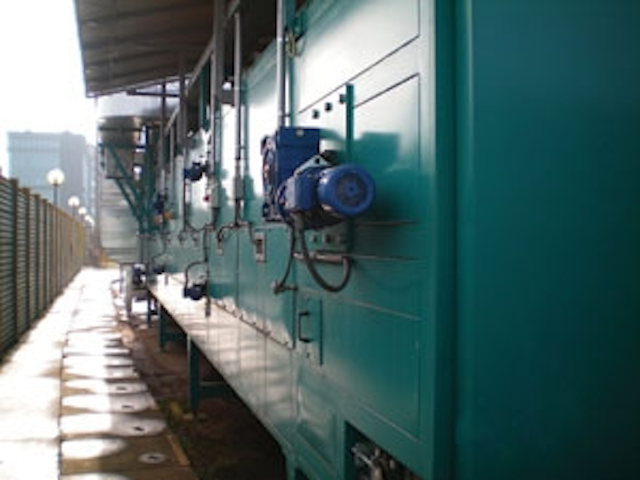 New coupling fitted to the Ruse water main in Bulgaria.
A new £40 million water pipeline network to supply the Bulgarian city of Ruse with drinking water relies on Viking Johnson large diameter couplings for mechanical pipe jointing. The 21km long, 1.2m diameter, water main is being laid between Ruse – the largest Bulgarian city on the River Danube – and natural water sources in the Slivo Pole area to the city's northeast. Viking Johnson, a leading brand within Crane Building Services & Utilities, is supplying almost 70 PN10 and PN16 stepped couplings to join the GRP mains to the ductile iron branch pipes, coping with differences in diameter of up to 30mm on the nominal 1,200mm diameter pipes. They were supplied to the project through the Viking Johnson Bulgarian agent Glynwed EOOD. The Ruse project is scheduled to be completed by 2011. It's being carried out for local utility V&K by German-based contractor Meyer & John and local pipe laying subcontractor Raicommerce. Consulting engineers are Dutch firm Royal Haskoning and EGIS BCEOM International, of France.
New valve and trolley being lowered into the Grizedale Reservoir. [Source: United Utilities]
In other news, a specialist diving team – working in a cramped, water-filled tunnel 20m beneath the surface of the UK's Grizedale Reservoir – completed installation of a 450mm bore Viking Johnson eccentric plug valve to control water flow for United Utilities. The tunnel – 1.8m wide and 1.7m high – under an earthen embankment dam built in 1866 takes water from the 332,000m³ reservoir to a pump house from where it's sent to the nearby Barnacre North Reservoir before it flows under gravity to the treatment works at Franklaw. As well as the valve, Viking Johnson provided a bespoke actuation system, a specially-designed hydraulic power pack and an emergency hand pump facility for the hydraulic system which permits the valve to be operated in the event of electrical supply failure. The system also includes almost 400m of stainless steel braided hydraulic hose lines running between the valve and pump house. A team of 10 divers winched the valve and actuator, weighing almost three quarters of a tonne, along the tunnel on a specially designed trolley. They used a decompression chamber housed on a floating pontoon above the submerged tunnel entrance to permit them to work for up to 70 minutes at a time.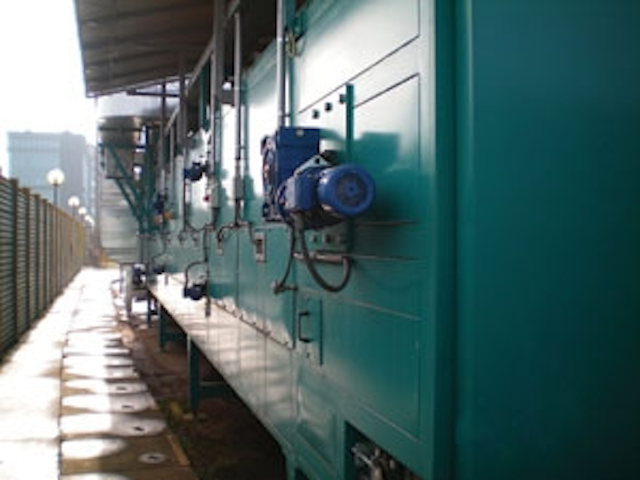 View of Grizedale pump house where the valve controls are situated.
Viking Johnson, Hitchin, Hertfordshire, UK, www.vikingjohnson.com
---
Deva role for Franklin Hodge in Romania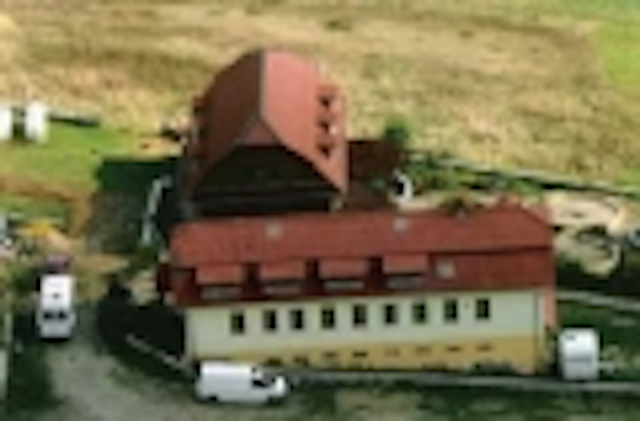 A tank provided by Hereford-based Franklin Hodge Industries to a children's home in Transylvania will store water from a nearby spring in the mountainous region of Romania. Supplying village water-supply schemes for Romania for over seven years with vessels ranging from 100m³ to over 750m³, Franklin Hodge's tank systems are especially suitable for such remote locations as they're supplied in kit form – making them easy to transport by truck – and easy to assemble with a minimum of tools onsite. The tanks also meet Romanian design and construction standards for equipment being installed in areas prone to severe earthquakes.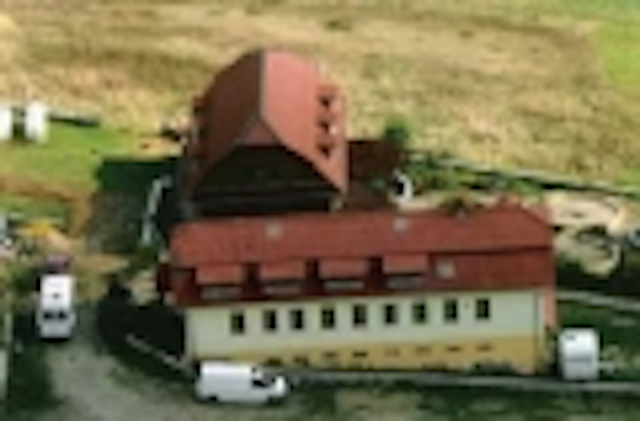 With a request from the outreach programme Task Force Romania (via the Association of Tank & Cistern Manufacturers), Franklin Hodge agreed to manufacture the tank, whilst fellow association member, Killarney Plastics paid transportation costs. Franklin Hodge also arranged for one of its customers and partners in Romania, Mivan-Kier JV srl to provide a team to build the tank at Deva in Huneadora County, Western Romania, where the home will give up to 70 disabled and disadvantaged children, as well as their caretakers, a holiday in a safe and secure environment.
Franklin Hodge, Hereford, Herefordshire, UK, www.franklinhodge.com
---
New floating cover aids dam/reservoir owners
A VapourGuard floating cover on your dam/reservoir brings many benefits including preventing evaporation and algae growth, while still collecting rainfall. It's for facilities storing water typically used for irrigation, agriculture, hydroponics, mining and drinking water. For example, installations in Australia include for wine growers, cattle farmers, poultry breeders and salt exporters.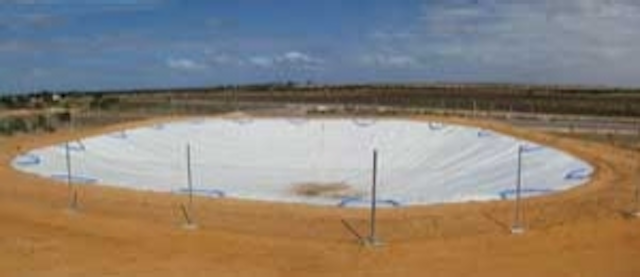 VapourGuard installation by Fabtech SA Pty Ltd in Arno Bay, South Australia (1,800m²)
A recent installation for an Australian wine grower is benefiting it by:
Keeping water cooler and cleaner – the light top surface of the products reflect the sun's heat and a dark underside prevents light penetrating the surface, inhibiting algae growth
Collecting rainfall – through small drainage holes
Reducing contamination
Eliminating water evaporation by +98%
In addition, VapourGuard has: 1) strong welded seams to join cover sections together, 2) perimeter anchorage to prevent the wind lifting the cover, and 3) a 5-year pro-rata warranty against UV breakdown of the membrane. A bubble material that's dual extruded from 540-µm thick polyethylene, it's supplied to fabricators around the world in roll form, 2m and 2.5m wide x 90m.
Plastipack Ltd, St Leonards-on-Sea, UK, www.plastipack.co.uk
---
'WALL-E' robot keeps water on track in Dunoon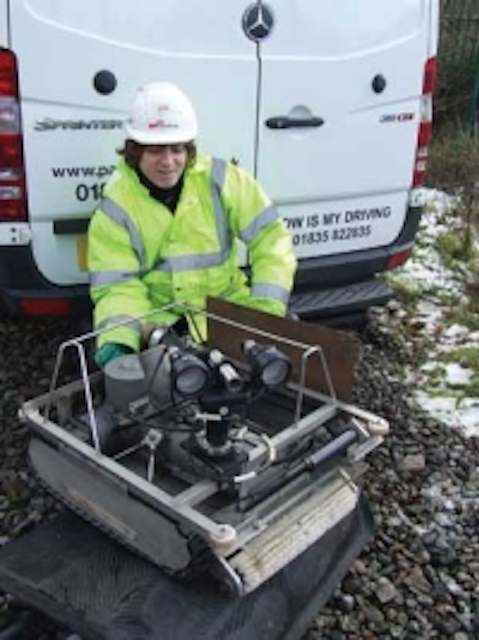 Underwater cleaning specialist Panton McLeod's innovative robot with an uncanny resemblance to Disney Pixar character Wall-E helped ensure customers in Argyle & Bute get the purest tap water supplies. The firm has been working with Scottish Water to inspect a series of service reservoirs, part of a network of water storage structures, often hidden from public view, in Dunoon. Traditionally, such tanks could only be closely inspected or cleaned if they were emptied to allow experts inside, a time-consuming, costly process that risks customers being left without water for short periods. But by using a remotely operated robot – in this case a VR600, or large-tracked machine manoeuvred along the floor of a service reservoir to clean away any sediment or impurities – Panton McLeod was able to carry out the work without need to take the reservoir off-line. The firm cleaned a total of six tanks in the Dunoon area, including service reservoirs at Rashfield and Bishop's Glen, to reduce manganese levels and ensure water purity remained high.
In other news, Bristol Water recently invited Panton McLeod to carry out a demonstration of its VR600 and ROV (a smaller robot manoeuvred like a submarine) units at the Timsbury Reservoir to show how they could be used in water storage facilities across the region. Due to the particular access hatch at the tank, Panton McLeod got to showcase another new piece of technology, a special A-frame and electric hoist system to lower the machines into the water tank safely, as there wasn't enough space to use its standard tripod-and-winch system. Lastly, Panton McLeod also successfully carried out its first-ever inspection contract with Folkestone & Dover Water Services at a facility in Kent that it hopes will lead to more work in the region. The firm was hired to inspect an underground water storage tank using its ROV unit.
Panton McLeod Ltd,Melrose, Roxburghshire, Scotland,www.pantonmcleod.co.uk
More Water & WasteWater International Issue Articles
More Water & WasteWater International Archived Issue Articles