Show Preview — Achema/IWEX
May 1st, 2009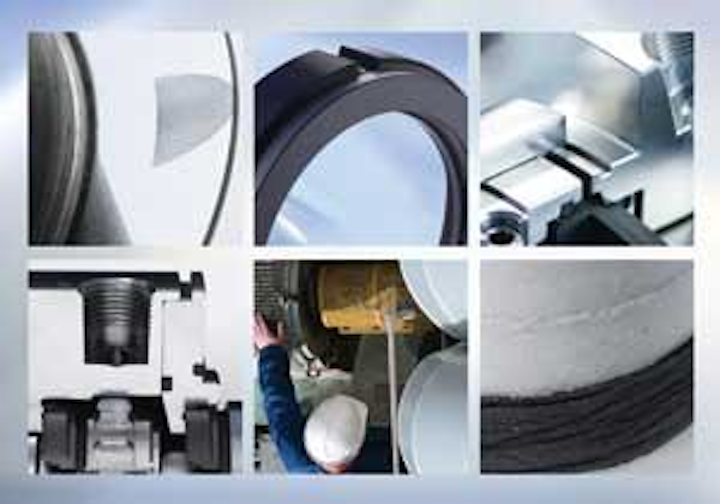 Ultrasonic flow transmitter
Designed for use with contaminated water flows, Bürkert's new Type 8081 ultrasonic flow transmitter — to be launched at IWEX 2009 — has no moving parts, making it less affected by dirty media than other flow measurement devices for water. The brass–bodied unit also offers swirl–free flow, a wide dynamic measurement range, a low pressure drop, and doesn't require long, flow conditioning tubes before and after inlet and outlet. Moreover, because flow over the reflector surface is optimised, settling of dirt particles is prevented. This means the device is non–sensitive to coating as a result of particulate build up, a feature that ensures long term stability and high reliability. It's available in five sizes for pipe diameters from DN15–25 and flows from 0.06–200 lpm. Depending on the version chosen, the transmitter features either a pulse output or a pulse output and a 4–20 mA current output; electrical connection is via a 5–pin M12 fixed connector. The company also will exhibit at Achema.
Bürkert Fluid Control Systems, Brimscombe, Stroud, UK, www.burkert.com.
Enquiry No. 32,
IWEX Stand G12 and Achema Hall 10.2 Stand K44–N45
---

Mechanical seals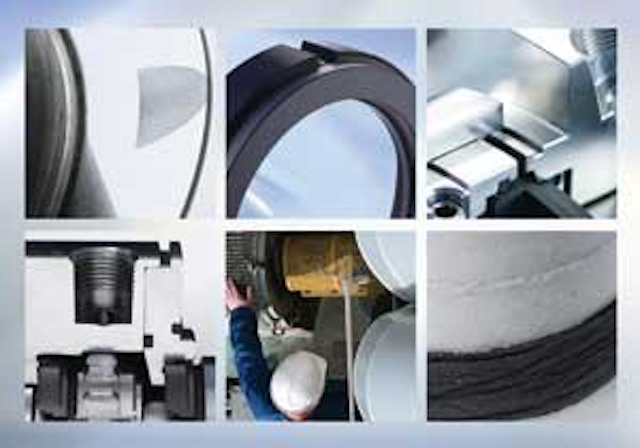 Click here to enlarge image
EagleBurgmann — a worldwide group of companies that brings together the expertise of Burgmann Industries GmbH & Co. KG of Wolfratshausen, Germany and partner Eagle Industry, allied since 2004 — offers sealing technology for a variety of industry sectors, including chemicals, environmental protection, foodstuffs, water and others. Among sealing solutions it's showcasing at ACHEMA are: CobaSeal™ — a new bearing oil seal for centrifugal compressors; APItex™ — a new API 682 Category 1 seal; DiamondFaces® — mechanical seals with a crystalline diamond coating for extreme applications, as well as a gas–lubricated Cartex®–GSDN pump gas seal, MR–D agitator seal concept, TA–Luft seal set for valves and fittings, and Buraflex 2000HT new generation of pump packings. Burgmann Industries GmbH & Co. KG, Wolfratshausen, Germany, www.eagleburgmann.com.
Enquiry No. 31,
Achema Hall 8.0 Stand W23–W29
---

Centrifugal pumps, agitators & mixers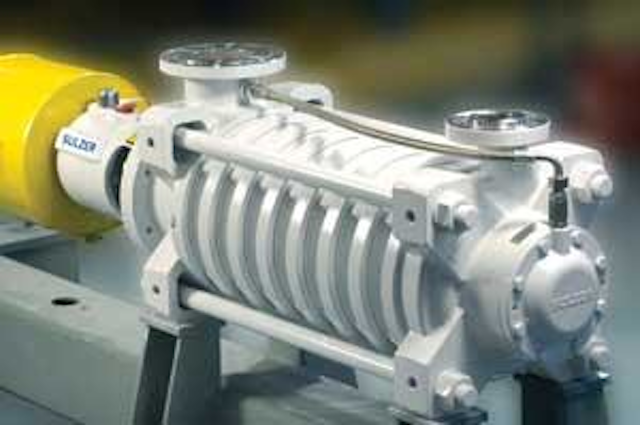 Click here to enlarge image
Sulzer Pumps will feature several innovative pumps and related solutions for the oil & gas, hydrocarbon processing, pulp & paper, power generation, water and wastewater and other markets May 11–15 at Achema in Frankfurt, Germany. Among these will be its OHHL pump for low flow applications in heavy duty refinery services, petrochemical plants, gas processing and offshore services, AHLSTARUP pumps for general applications in chemical process industries and MBN pump for high pressure services including boiler feedwater supply, condensate supply in power stations and industrial plants, RO desalination, and shower water in paper mills. The company also offers customized service solutions to improve operations. Highlighting its 175th anniversary, the company also launched a new website to underscore its many capabilities at: www.experience–sulzer.com. Sulzer Pumps Ltd., Winterthur, Switzerland, www.sulzerpumps.com.
Enquiry No. 34,
Achema Hall 8.0 Stand H5–J9
---

Benchtop lab equipment
Bibby Scientific will highlight the latest innovations from Stuart, Jenway and Techne at ACHEMA. One of four new companies established by Nova Capital from the former Barloworld Scientific business which it acquired in November 2007, Bibby Scientific focuses on design, manufacture and distribution of these three global benchtop laboratory equipment brands, which include automatic melting point apparatus, shaking incubators and variable speed vortex mixers, as well as spectrophotometers, flame photometers, calibrators and temperature control products. Bibby Scientific Ltd., Stone, Staffordshire, UK, www.bibby–scientific.com.
Enquiry No. 35,
Achema Hall 6.2, Stand C9—C12
---

Water industry control answer
Festo will demonstrate at IWEX, part of Sustainabilitylive! held May 19–21 in Birmingham, UK, how its latest modular controllers and actuators enable system designers to use a task–optimised blend of electrical and pneumatic technology for process control to help minimise cost and maintenance overheads. The newest additions to its CPX series of multifunctional electrical terminals will be on show, including an EtherCat real–time Ethernet communications module, a series of digital and analogue I/O modules, and an intelligent control module known as the CPX–CMXX, which provides a PLC–compatible interface for multi–dimensional axis control. The company also will launch a new quarter–turn pneumatic actuator at IWEX. Developed at water industry customer request, the actuator uses rack and pinion drive technology and incorporates unique features such as adjustable end positions, making it ideal for use with butterfly valves. Exhibiting at Achema as well, a brochure is available on Festo's complete line of water industry products and services. Festo Ltd., Brackmills, Northampton, UK, www.festo.com.
Enquiry No. 33,
IWEX Stand L20 and Achema Hall 8.0 Stand Q15–R16
---

Complete bellow services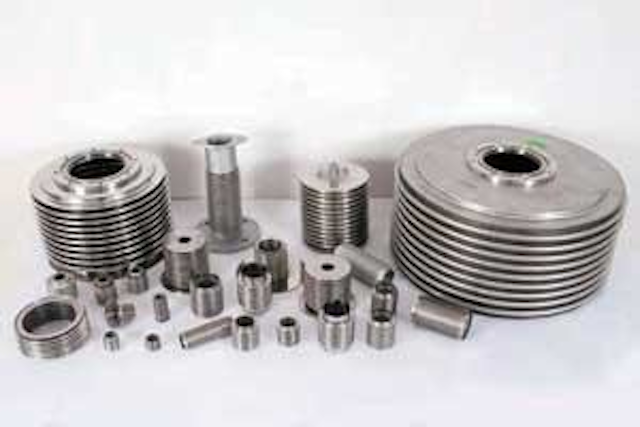 Click here to enlarge image
Participating in Achema under the Centre for the Promotion of Imports from Developing Countries (www.cbi.eu), a Dutch export development programme, Bhastrik manufactures metal bellows and compensators for an array of applications, including in aerospace, defense, power, industrial, automotive and medical industries. It has particular expertise in precision–formed diaphragm and convoluted bellows. Next to TIG and plasma welding facilities and mechanical laboratories, Bhastrik also features pneumatic, hydraulic and helium leak test facilities with services also for die penetrant, spring rate and fatigue life tests. With over three decades of experience, Bhastrik was selected by CBI after a stringent audit for exports to the European Union.
Bhastrik Mechanical Labs Pvt. Ltd., Chennai, India, www.bhastrikbellows.com.
Enquiry No. 36,
Achema Hall 9.0 Stand H21–J24