Some Assembly Required
Protectionism threatens to hinder water and wastewater industry's ability to protect people across the globe – as well as stunt a global economic recovery.
Jul 1st, 2009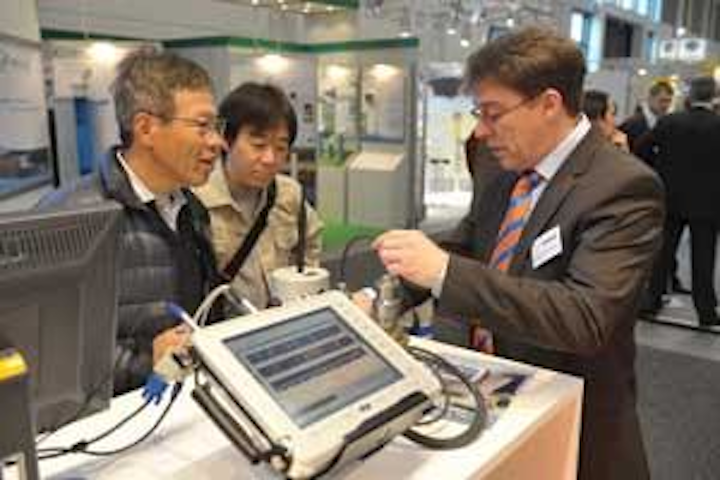 Protectionism threatens to hinder water and wastewater industry's ability to protect people across the globe – as well as stunt a global economic recovery.
Echoes of global discord over the decision by the U.S. Congress to include a "Buy American" clause in the American Recovery & Reinvestment Act of 2009, i.e., the $787 billion economic stimulus package passed in February, had gained in volume by June.
I have to admit I thought the provision was dropped from the legislation, but had it pointed out language was reinserted during reconciliation of the House and Senate versions by a Trojan Technologies executive I met at Wasser Berlin in April.
By mid-June, a resolution was passed by the Federation of Canadian Municipalities – representing over 90% of cities and townships there – giving the U.S. government 120 days to broker a fair trade deal or face U.S. companies being restricted from bidding on Canadian infrastructure projects.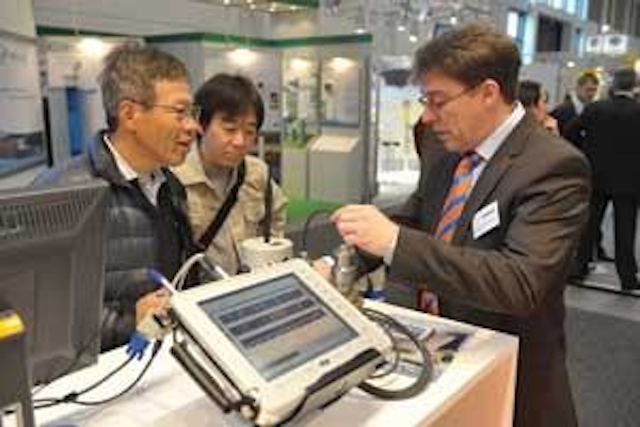 Due to EU complaints prior to his first G8 trip (which coincided with Wasser Berlin), President Obama promised to water down "Buy American" provisions in U.S. economic stimulus package, but complaints continued into June. Here, remote monitoring is demonstrated at Sewerin's Wasser Berlin booth.
Click here to enlarge image
And China issued a "Buy Chinese" order as part of its £400 billion government stimulus package, as The Daily Telegraph put it, "in a move that could fuel tensions between Beijing and Washington over claims of trade protectionism during the current financial crisis." Mind you, this comes almost six months after China called the Buy American clauses "protectionist poison" that would undermine the world economic recovery, the UK newspaper pointed out.
Announcing plans to update the Great Lakes Water Quality compact in a joint appearance with Canadian Foreign Affairs Minister Lawrence Cannon, U.S. Secretary of State Hillary Clinton reiterated President Obama's position that the provision includes exemptions to coincide with international trade obligations, according to CTV, Canada's largest private TV network.
A waiver of the U.S. recovery act's Buy American requirement issued June 2 in the Federal Register applies only to eligible projects that solicited bids on or after Oct. 1, 2008, and before the bill was signed by President Obama, Feb. 17, 2009. Apparently, this didn't suffice, but Clinton underscored a willingness to resolve the issue.
Now, with the Chinese move, you have an array of media outlets, including Kiplinger's Newsletter, fretting over if a trade war might erupt. My colleague and WaterWorld editor James Laughlin wrote that the whole affair harkens back to the Smoot-Hawley Act of 1930 which raised U.S. tariffs on over 20,000 imported goods to record levels. Laughlin stressed, "Some believe political debate on the tariff in 1929 was a factor in the stock market crash that year," and that it hindered recovery efforts in the run-up to the Great Depression.
A number of executives interviewed during the American Water Works Association ACE.09 event in San Diego in June were queried on the topic. A few spoke openly about it, noting that conflicting Buy American provisions in other legislation, as well as North American Free Trade Agreement restrictions, created confusion that has undermined the stimulus package's impact .
Tom Mills, vice president of marketing & business development at Severn Trent Services, said uncertainty over the provisions and penalties has frozen many municipal water utilities and their suppliers alike. This has largely to do with sourcing and assembly issues. These are fairly straightforward on iron and steel but get fuzzy when you're talking about manufactured goods – particularly electronics such as monitoring, analysis and automation control systems that have greatly advanced treatment system effectiveness. Mills, who's also past chairman of the Water & Wastewater Equipment Manufacturers Association, which opposed the Buy American provision, said, "The last thing you want to do is have to go in and rip it back out or pay a huge fine."
Lastly, I would be remiss in not pointing out that this is our 2nd Annual Global Buyers Guide and we hope that you keep it on your shelves as a daily reference to find companies that offer you the products and services that help you do your job more effectively as water professionals. It features 616 companies – a 17% jump from the inaugural guide last year – in 618 product categories and 41 service categories. Enjoy!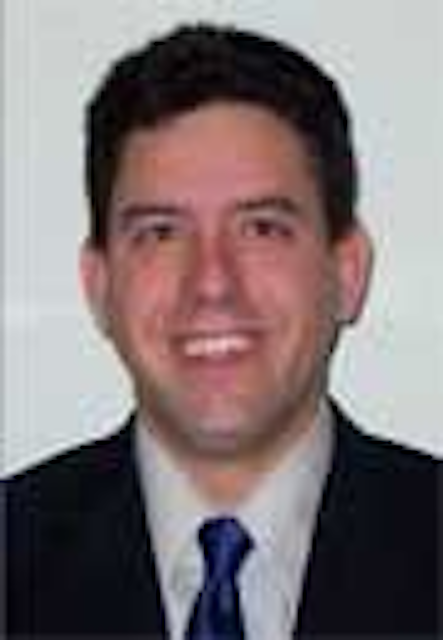 Click here to enlarge image
Carlos David Mogollón
Managing Editor