Water Scarcity and Lower Oil Surpluses in Mid-East
A lot of spending is in the pipeline, but financing continues to dog infrastructure projects in region and the world.
Feb 1st, 2009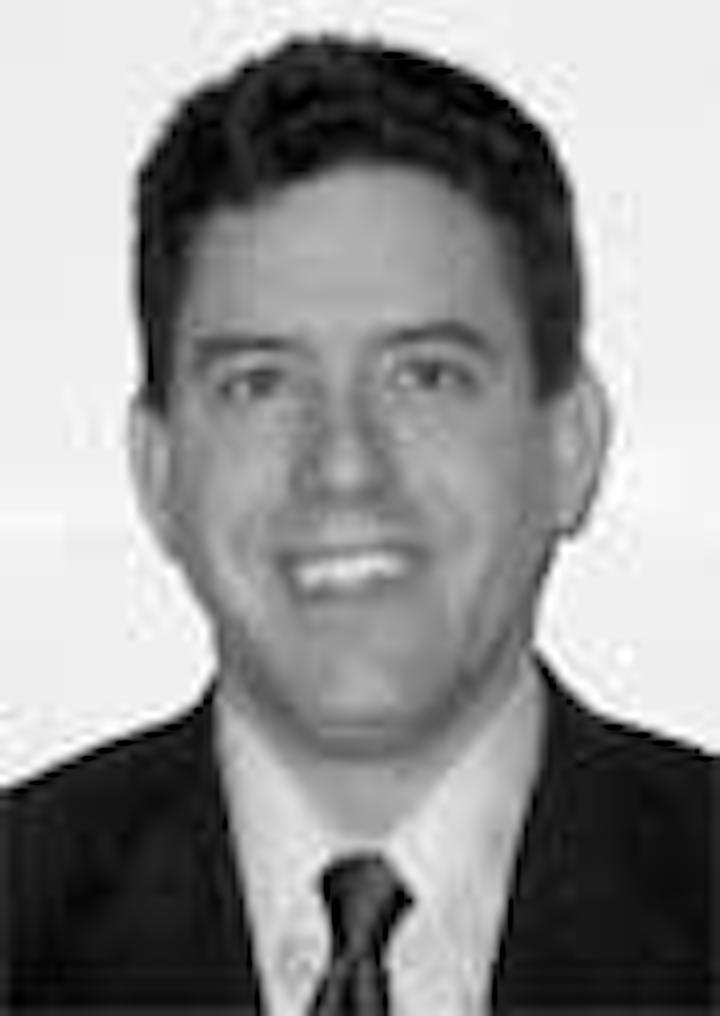 Carlos David Mogollón, Managing Editor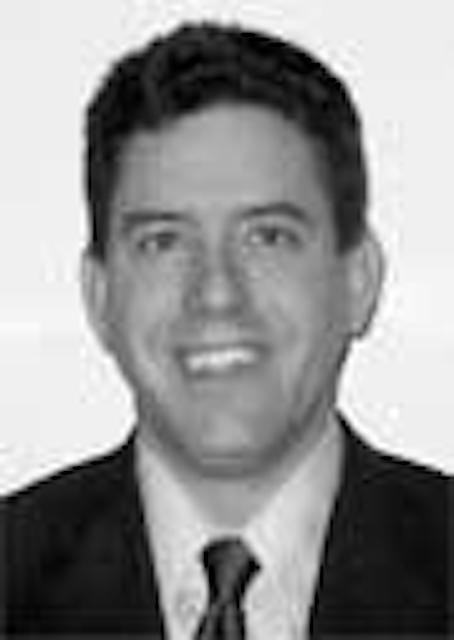 Click here to enlarge image
A lot of spending is in the pipeline, but financing continues to dog infrastructure projects in region and the world.
Seven years of plenty and seven of famine… so it would seem for the Middle East as petroleum prices — peaking at $147 a barrel in July 2008 — plummeted later in the year and had settled at about $35 at the time this column was written, with prospects bleak for a significant rise as a result of the global recession.
I'm in Bahrain for Power-Gen Middle East — a PennWell event I was asked to assist as conference coordinator for the "Water Track" added to the program last year. Held in Bahrain for three years, the next event will be in fall 2010 in Doha, Qatar. A chief concerns here is how the sudden reversal in fortunes will affect infrastructure projects in the works as Arab nations rushed efforts to put funds from higher oil prices to good use on development needs — including a myriad of water conservation, reuse and desalination projects.
In Bahrain, for instance, the $2.2 billion Addur Independent Water & Power Project (with one of the world's largest SWRO plants at 48-100 MIGD) and the $1 billion Bahrain Wastewater Privatisation-Muharraq Sewage Treatment project (including a new 100K m3/d plant expanding to 150K m3/d in five years). There was no news on a tender for the Muharraq project expected at the end of January.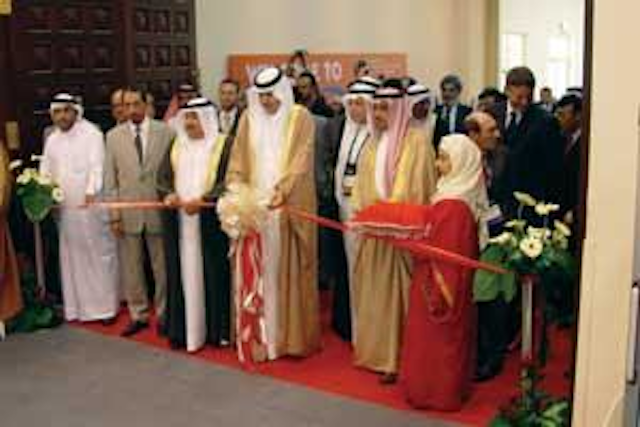 Bahraini Minister for Works Fahmi bin Ali Al Jowder cuts ribbon at Feb. 17 opening of Power-Gen Middle East.
Click here to enlarge image
And, while work was under way, close of financing for the Addur IWPP was postponed from Dec. 31 to March 31 due to financial turmoil last fall and a revision of terms to more accurately reflect market conditions. Bahrain's Electricity & Water Authority officials anticipate Phase I will be complete by summer 2010 to meet peak power demands up 8% per annum.
A December seminar with Black & Veatch technical director and British Expertise's Mideast Committee chairman Jim Wilson, forecasted a sharp decline in GCC infrastructure projects. B&V is involved in delivery of over $1 billion in water and wastewater projects across the region. Countries with larger natural gas or oil reserves, like Qatar, Kuwait and Abu Dhabi, were expected to better weather the downturn. Bahrain's financial markets made it vulnerable, but real estate investments insulated Saudi Arabia. Like the USA and China, Saudi Arabia is seeing infrastructure investment as a way to promote a 2010 rebound, with $476 billion planned — with $111 billion for six new economic cities. With a 2008 average of $94 a barrel, predictions this year were for about $60 a barrel, according to the Kuwait Times. If they remain under $50, that could spell trouble. Much, though, depends on growth rates of developing countries like China and India and limits set by oil-producing countries. Still, 2008 will likely be the last year for record surpluses. And slowing inflation may affect timing on a turnaround if project managers delay efforts in anticipation of lower material costs later this year or global credit continues to be hard to come by.
Still, most Gulf countries aren't shrinking from their finance plans at the moment. "After 20 years of under investment, there's an absolute need to invest in key areas, like water and power projects," EFG-Hermes investment bank economist Monica Malik told Agence France Presse in late December.
As for water and wastewater solutions providers, stocks are generally down, which tightens their cash flow markedly. Of a dozen companies compared, hardest hit were Veolia Environnement, Dow, GE and Siemens, with shares down about 75%, 75%, 71% and 62%, respectively, from peaks between Jan. 2, 2008 and Feb. 5, 2009. Least affected was American Water Works at 11% below its April IPO. SUEZ Environnement, Pentair, Pall, ITT and Watts Water Technologies were down by plus or minus a third. And SABESP, United Utilities and Calgon Carbon were down 60%, 57% and 40 % each. Even exchange traded fund Powershares Water Resources was down 45%.
Meanwhile, with the same depressed share values seen in many industries, the S&P 500 Index was down nearly 42% in the same period. On the bright side, CG/LA Infrastructure chief Norm Anderson projects world infrastructure spending at 2.9% of GDP in 2009, up 2.2% from last year. Still, with bidding and procurement lead times of six to 18 months, we shouldn't expect immediate results.