Ultrafiltration pretreats feed water in RO plant
Ultrafiltration (UF) has recently become the preferred pretreatment technology to reverse osmosis (RO), particularly for more problematic feed water such as surface or wastewater.
Dec 1st, 2006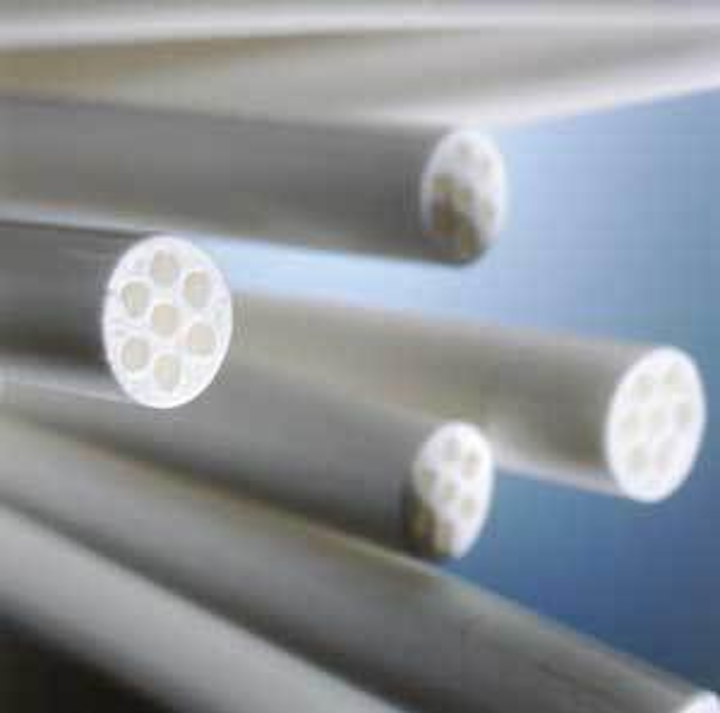 The German company inge AG equips desalination pre-treatment facility in a power plant in Italy that will purify 1,000 cubic meters per hour with ultrafiltration modules.
Mareike Schmidt
Ultrafiltration (UF) has recently become the preferred pretreatment technology to reverse osmosis (RO), particularly for more problematic feed water such as surface or wastewater. Compared with conventional treatment, UF provides a superior water quality and delivers a consistent filtrate independent of any variation in feed water quality caused by, for instance, seasonal changes.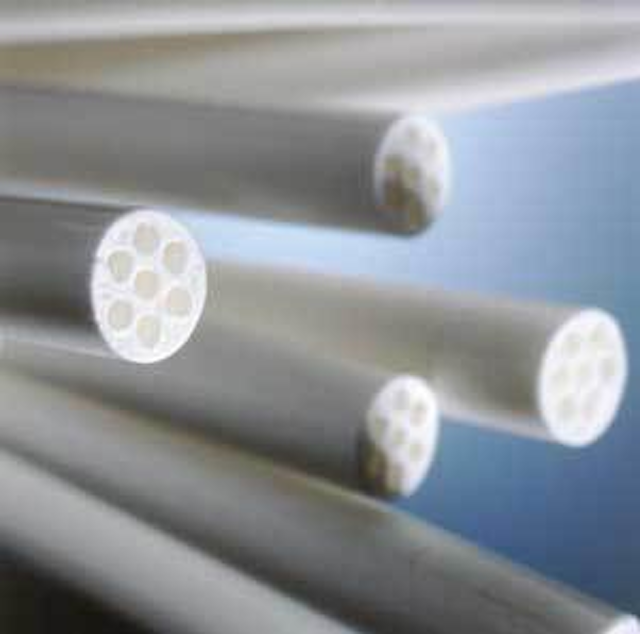 Multibore fiber technology
Click here to enlarge image
UF is starting to be used more widely in seawater applications as the technology becomes accepted. Besides technological advantages, total water treatment cost studies show that UF can be installed and operated at the same cost as conventional technologies, taking into account overall operating and capital expenditure.
inge AG, a German company that is known as a worldwide leading manufacturer of ultrafiltration membranes, has recently equipped its technology in a large-scale seawater plant in Italy, one of Europe's largest UF systems treating seawater. Three hundred seventy-six dizzer®5000 modules of inge AG ensure that seawater from the Mediterranean Sea will be purified from turbidity, viruses, bacteria, and particles, and will then be distributed at continuous high quality into the desalination process. Approximately 1,000 cubic meters water per hour will be treated for use in the power plant.
The Torrevaldaliga North plant is located in the Western-Italian port city Civitavecchia, some 50 kilometers northwest of Rome. The new water treatment plant is part of a complete revamp of the existing power plant station. The power plant owner, Italy's largest power company ENEL, ranking number three in Europe, had decided to replace the four old oil-fired systems with three new coal-fired units with a total capacity of 660 MW. The plant concept focused on environmental, quality and innovative aspects, which was rewarded with the Power-Gen Award for Technical Innovation 2005. Termomeccanica Ecologia, based in La Spezia, Italy, carried out the design and construction of the water treatment plant. The treated water will be mainly used as boiler feed water. Start-up of the water treatment plant is scheduled for March 2007.
The Italian company choose the dizzer®5000 modules for many reasons. One important reason is fiber strength. No fiber breakage has been recorded ever since production started five years ago.
Two distinctive features characterize the dizzer 5000 UF module, namely the Multibore® fiber technology and internal module design. The UF fibers installed in the module are the patented Multibore hollow fibers. The Multibore fiber combines seven capillaries into one fiber, which results in an exceptionally high mechanical strength. This overcomes the obstacle of broken fibers, which is one, the weakest points of UF hollow fiber technology. In almost five years of operations, no Multibore fiber breaks have been reported in hundreds of plants.
The dizzer module design is characterized by an annular gap instead of a central core tube to collect the filtrate and distribute the backwash water across the module. This design significantly improves flow distribution across the module especially during backwash where the flows are much higher and hydrodynamics are more important. This results in a more efficient cleaning during backwash, particularly in the outer area of the module resulting in lower TMP, higher permeability, and less chemical consumption.
The modules are mounted vertically to enable proper venting of the system, which is important especially in large systems to avoid water hammer. The vertical arrangement allows simple access to each module in case of maintenance.
Generally, seawater is a difficult challenge for conventional treatment processes. Therefore inge AG will set up its own UF pilot in order to be able to optimize from the outset the operational parameters of the full-scale system.
---
Author's Note
Mareike Schmidt is the chief representative officer of inge AG, located in Beijing, China. For more information, visit www.inge.ag.