Water Utility Partnership helps reduce water loss in Africa
A successful partnership between Severn Trent Water International and the Water Utility Partnership provides a model for utilities to reduce water shortages in Africa, and for water utilities to improve operations and management.
Apr 1st, 2006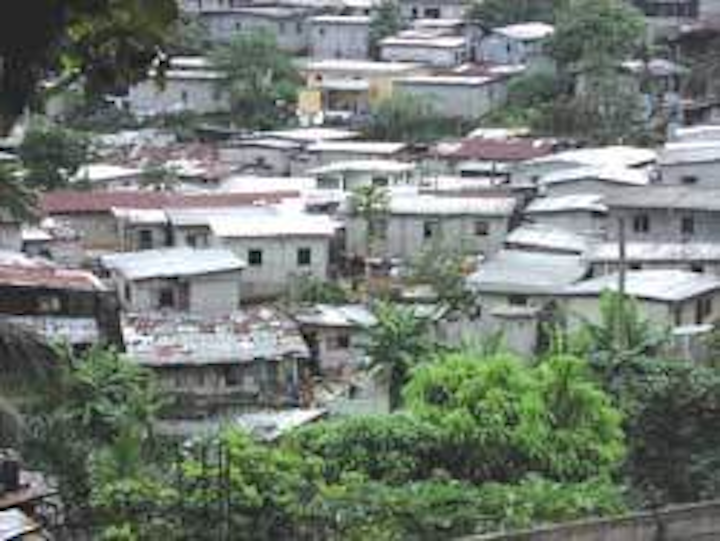 A successful partnership between Severn Trent Water International and the Water Utility Partnership provides a model for utilities to reduce water shortages in Africa, and for water utilities to improve operations and management.
Clean drinking water shortages continue to be a significant problem in parts of sub-Saharan Africa. The estimated investment gap to achieve Millennium Development Goals on the continent is huge, and the prospect of private sector investments to help address the problem appears bleak. However, innovative organizational arrangements through partnerships between the public and private sectors and civil society are providing an option.
The Water Utility Partnership (WUP) is leading one option. The WUP is a non-commercial, non-governmental regional capacity-building program for water utilities in Africa. Launched in July 1996, the organization was conceived to spearhead, facilitate and organize advocacy and knowledge networks for utilities and other stakeholders.
In 2000, the WUP began a program with utilities in Uganda, Tanzania, Kenya, Benin, Congo and Lesotho that may serve as a benchmark for water development initiatives in Africa.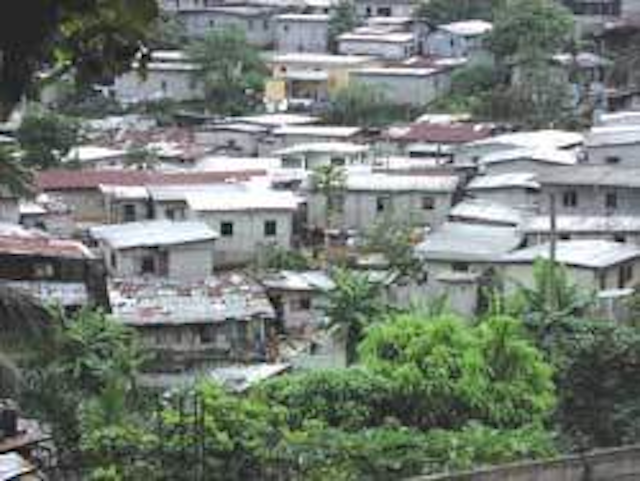 Improving utility management should help increase available water supplies.
Click here to enlarge image
The project on water utility management and reduction of unaccounted for water was launched on the premise that past measures taken by governments usually address the improvement of water services by building new infrastructure, including dams and treatment works. The result of such projects, unfortunately, often has been detrimental to the efficiency and productivity of the water utilities. By contrast, the new WUP project was designed to improve the management of utilities and help them develop better strategies for addressing the long-term problem of unaccounted for water - principally leakage from pipes. The goals of the project were to make more water available in the affected countries by reducing physical losses and to attract more investments into the region.
The project was implemented in two phases with phase one running from September 2000 to February 2001. During this period, the project focused on developing a performance audit manual, training utilities on how to use the manual and undertaking the performance audit. At the conclusion of phase one, a WUP partner, the Swedish International Develop-ment Cooperation Agency (SIDA), agreed to finance the second phase, which was launched in July 2003.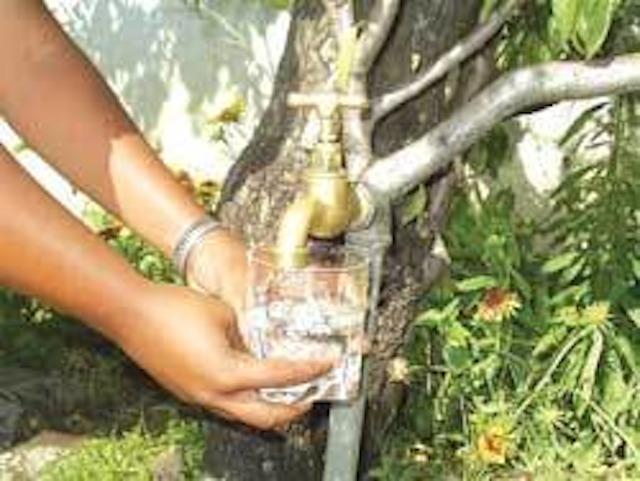 The WUP-Severn Trent Water International partnership is expected to improve operational and management of utilities.
Click here to enlarge image
Phase two was awarded to Severn Trent Water International in association with the Water Engineering Development Centre (WEDC) of Loughborough University in the UK. The objectives were to define the strategy for correcting the weaknesses identified during the first phase by working with the utilities to develop Performance Improvement Plans (PIPs) and to select pilot zones for reduction of unaccounted for water.
Project tasks were completed over a period of two years. A team of experts led by Severn Trent Water International made three separate visits to each utility and worked with a team in each utility. The first visit facilitated an institutional analysis of each utility along with actions to be included in the development of PIPs and the identification of at least one unaccounted for water pilot zone for each utility. The visit also enabled team members to identify subjects that should be covered in subsequent two-week training workshops. The training covered all aspects of modern utility management including finances, asset management, managing change, use of performance targets, tools for institutional analysis and a framework for producing a PIP.
The second mid-term visits ensured that the training and recommended methodology for the development of PIPs and reduction in unaccounted-for-water were understood and being adopted. These visits were followed by one-week seminars during which each utility presented its draft plans for peer review and discussion by the participating utilities and other invited utilities.
The third and final visit helped utilities complete the PIPs and pilot unaccounted-for-water schemes. The PIPs helped the utilities quantify the gap between their current practices and a set of key factors for good utility management, and then develop plans to bridge the gap by implementing appropriate staffing structures, assuring the availability of required skills as well as deploying appropriate policies, prices, tools and techniques. The analysis enabled the utilities to set SMART (specific, measurable, achievable, realistic and time-bound) targets and to specify responsibilities. Each utility also set up pilot zones as a practical way of introducing and learning appropriate techniques to minimize unaccounted for water.
The long-term planning process requires a long-term financial analysis. Participating utilities are now armed with a straightforward financial model that has enabled them to explore their financial options and understand the inter-relationships between different operational activities and outcomes. This has also enabled them to set their targets with an understanding of the financial parameters necessary for sustainability.
The main challenge of any plan is its implementation, and although this project was principally concerned with planning, all participants have started the process of implementation, including changes in staff structures, commercial practices relating to billing and debt recovery, tariff structures and levels, maintenance levels and practices, asset management planning, management information systems, budgets and target setting.
The successful partnership between WUP and Severn Trent Water International is a model for making a positive step to reduce water shortages in Africa, while assisting African water utilities to enhance their operational and management self-sufficiency.
Author's Note
Malcolm Wilkes is the regional director (Middle East and Africa) of Severn Trent Water International, based in Birmingham, United Kingdom.