Roundup — Pipe Equipment
Data provided by the Moscow Water Mains Company (Moscodoprovod) in Russia shows that the accuracy of leak detectors' operation can be as low as 85% ...
Jun 1st, 2004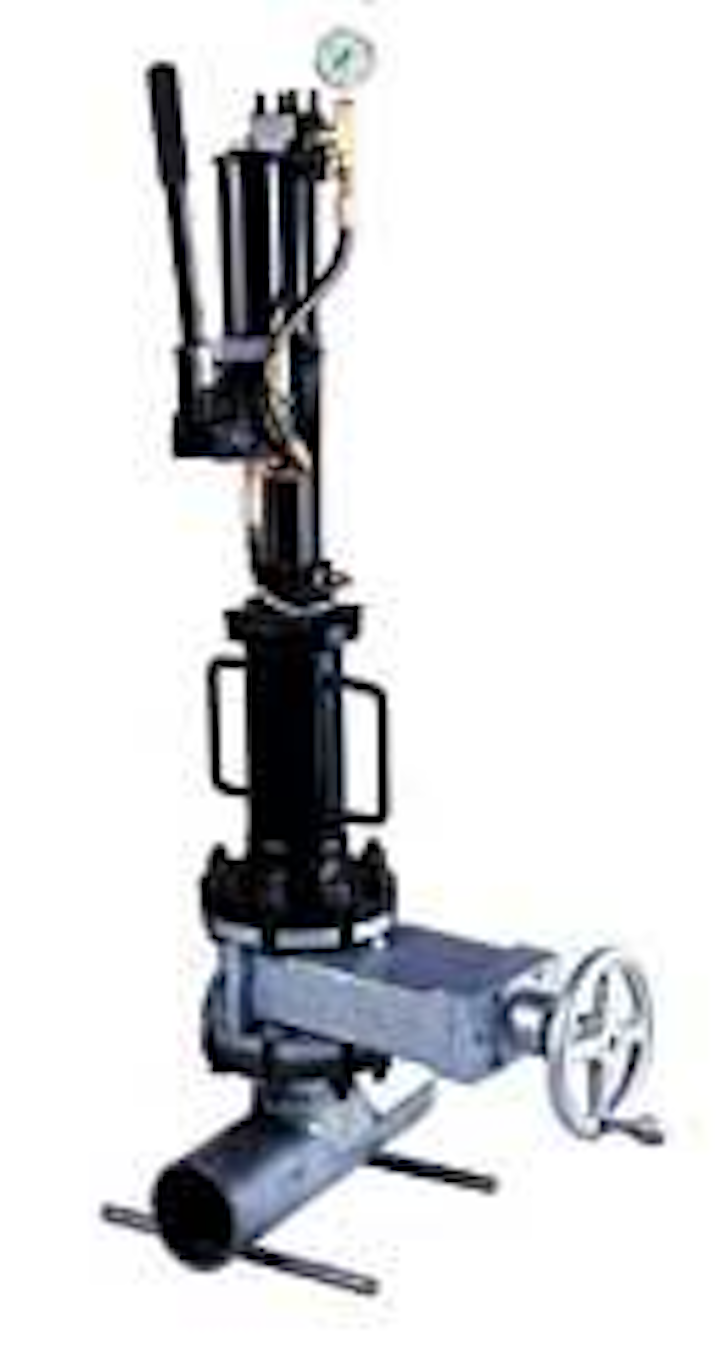 Russian company improves robotic CCTV survey systems
Data provided by the Moscow Water Mains Company (Moscodoprovod) in Russia shows that the accuracy of leak detectors' operation can be as low as 85% when devices are employed in a large city with high water supply facility density. In these cases, the water company employs CCTV systems, such as the TARIS P-100 module, designed and manufactured by Moscow-based TARIS.
The P-100 wheeled robot is used to inspect pipes with diameters varying from 100 mm to 400 mm, over sections up to 150 metres in length. A colour pan and tilt camera is employed for the purpose. Pressure inside the pipes is released prior to the CCTV survey. The P-100 inspection system allows inspection of dry mainlines with P-100 robot but partially filled collectors with W-100 Floating Module and wells with colour pan and rotate camera.
From June 2003, the diameter range of the P-100 robot was increased to include 90 mm to 900 mm by modernising the control station, adding extra lights, a camera-lifting mechanism and a new video camera with the zoom option. Moreover, the inspected pipeline length was increased to 200 m with a more powerful cable drum driving gear, bigger diameter wheels with tread tires, bushes for widening the track size and an overall increase in the robot's weight.
In May 2003, TARIS introduced a new option for the P-200 Inspection System, (based on the P-200 wheeled tractor), the C-200 Cutting System and W-400 Floating System, which is an optical system of in-pipe defect and object size measurement.
TARIS
Moscow, Russia
Insta-Dam stops major service disruptions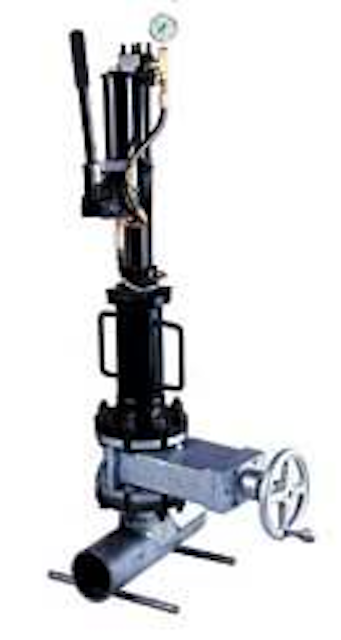 Click here to enlarge image
The new Insta-Dam line stopping system eliminates major service disruptions and shutdowns of critical water, wastewater and gas distribution systems for general maintenance and repair, according to its manufacturer Seven Trent Systems.
The system incorporates patented "stopper" technology including cylindrical and bullet shapes to temporarily block the flow of water or gas in pipes ranging in size from 3/4-inch to 4 inches.
Suitable for cast iron, asbestos cement, steel pit cast, ductile iron and plastic pipe, Insta-Dam requires no environmental contaminants, such as chlorofluorocarbons, including Freon. Rated to 100 PSI, Insta-Dam is efficient for changing water meters and backflow prevention. The system can be converted for stand-alone line tapping, given its compatibility with Severn Trent's Hydra-Stop product line, including Insta-Valve™.
Severn Trent Services
Fort Washington, Pennsylvania, USA
Leak detector uses hydrogen as tracer gas
The H2000™ uses hydrogen as a tracer gas to detect leaks, providing another choice in leak detection in addition to a water bath, pressure decay or a mass spectrometer. The compact system is sensitive to hydrogen gas and can be used to detect leaks that are smaller than a bacteria. The system uses a safe 5% hydrogen in 95% nitrogen mixture.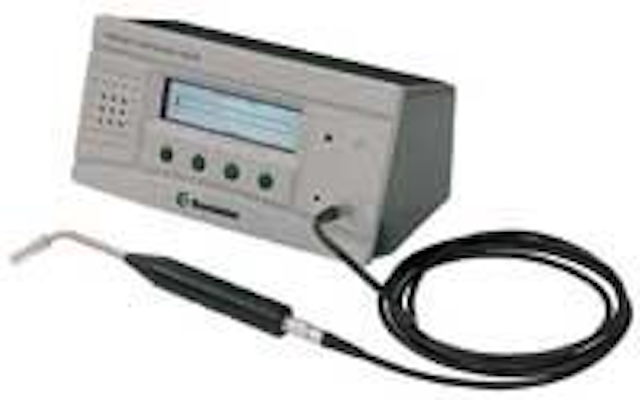 Click here to enlarge image
The H2000 can be used for leak detection in tough factory environments and is easy to move around when searching for leaks on large objects. The electronic device minimises problems with background interference because hydrogen gas is dissipated much quicker than other gases. The instrument features a standard probe with no sample suction, so dust contamination is prevented.
Sensistor Technologies, Inc.
North Billerica, Massachusetts, USA
Barnard steel pipes complete Slough outfall
Steel pipes and pipe fittings from the UK company Barnard are helping Laing O'Rourke bring the Slough sewage treatment works in line with new outfall consents, which come into effect at the end of 2005.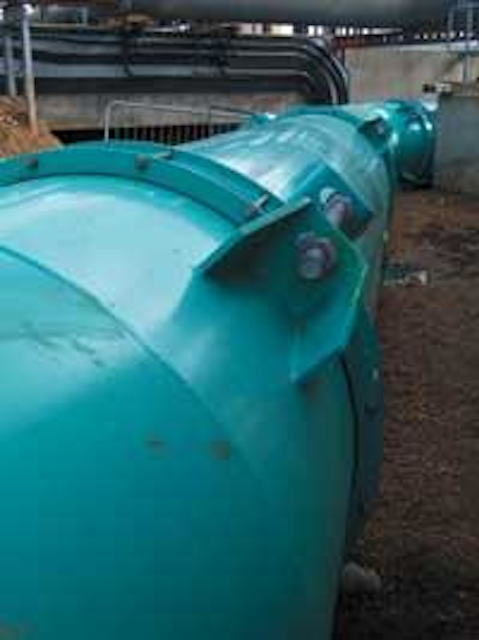 Click here to enlarge image
Construction began on the £16-million project in April 2003 as part of the Trident North Alliance with Thames Water and includes many different fittings from Barnard, a company that fabricates steel pipes for the water industry. Each Barnard pipe is coated and tested in-house with Scotchcote 206N, DWI 25(1) (a)-approved fusion-bonded epoxy coating, and complies with the WIS 4:52:01 Water Industry Standard for anti-corrosion coatings. Items that have been supplied to the project include bellmouths, puddle pipes and the 1,200-mm-diameter inverted siphon inlet feed that incorporates a magflow bypass facility.
Scheduled for completion at the end of 2004, the project will enable effluent to be discharged at Slough via a new outfall pipeline into the Round Moor Ditch, a Thames tributary.
Barnard
Birmingham, England, UK