Investment necessary to reap benefits of new technology
UK water companies could increasingly incorporate new proven technology if the government and regulators offer incentives and if the industry shares information on new technology.
Aug 1st, 2004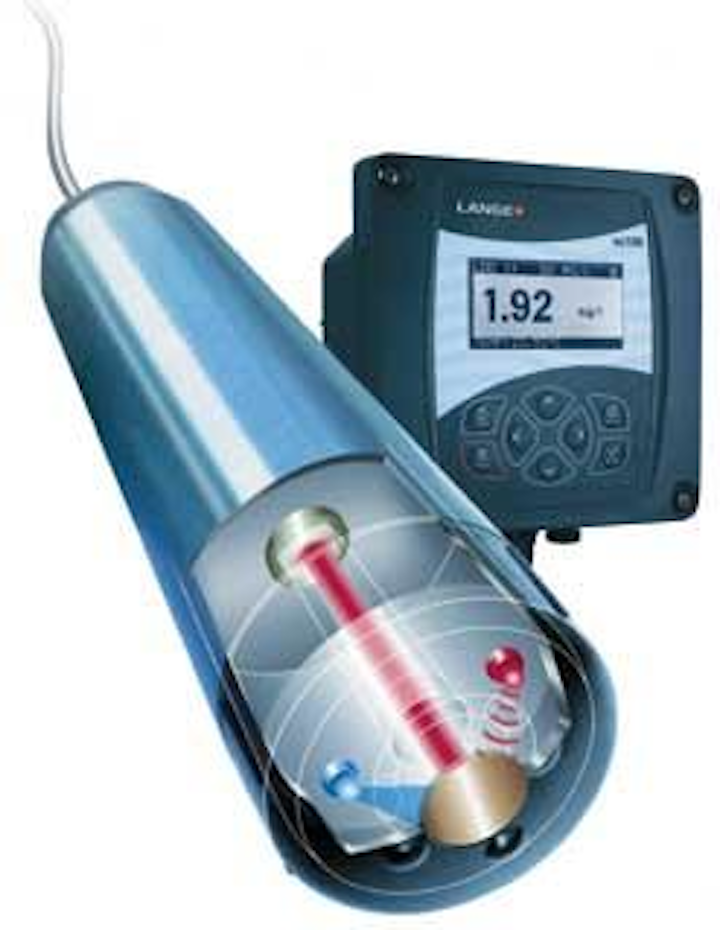 By Nikki Mellor
Interviews with key staff in eight major UK water companies revealed that significant opportunities exist to improve the process by which new technologies are incorporated into company operations.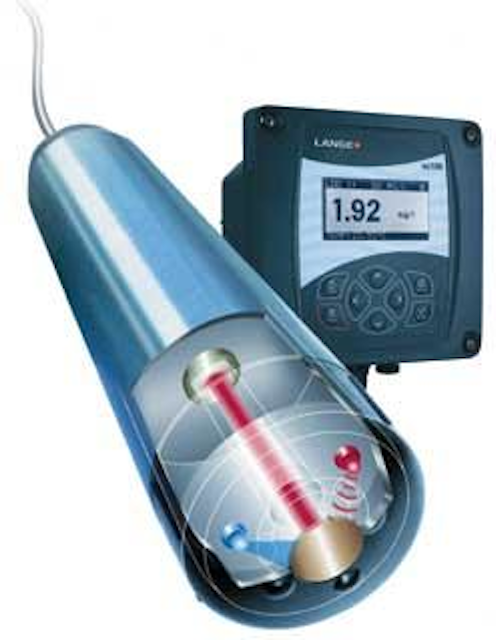 All major UK water companies evaluated Hach Lange's new Luminescence Dissolved Oxygen sensor in the past six to 12 months.
Click here to enlarge image
Research conducted for this article involved a study of the processes used to seek and/or acquire, assess and incorporate new technologies into the infrastructure of the British water industry. Insights on this process are provided by a new dissolved oxygen measurement technology that is currently at various stages of assessment and incorporation in all of these companies.
All British water companies believe that they are conservative in their approach to new technology. Four main reasons explain this position. First, some of them concede that the British might be conservative by nature - they prefer to invest in technologies that are well proven, rather than taking risks. However, most companies pointed out that the British water industry is heavily regulated and risk-averse. The penalty for failures can be severe.
In addition, Instrumentation, Control and Automation (ICA) Specialist Robin Lennox for South West Water reminds us that the value of the end product is relatively low, so the payback on investment in technology is lower than it would be in the oil industry, for example. Dr. Issy Caffoor of Yorkshire Water and Technical Strategy Manager Marie-Pierre Whaley of Northumbrian Water added that British water companies see little incentive to invest in new technology unless payback is high and predictable.
The process by which companies acquire, evaluate and incorporate new technology are broadly similar across all of the water companies interviewed. First, there has to be a need - "we will not test a technology for the sake of it" is a common expression. A need might exist because of unsatisfactory existing equipment, an existing void, or if a supplier claims that its product is considerably better. Robin Lennox emphasised the latter, saying that changing supplier is a costly process, so manufacturers should only approach water companies with technologies that offer a quantum leap in performance and whole-life cost reduction.
Once a need is identified, a trial may ensue or the results from other trials may be evaluated. Such trials generally run for about six months, but this period varies according to the technology under evaluation.
The evaluation process includes an analysis of the technology's lifelong cost, including such aspects as the ease and cost of installation and maintenance, operating principle, application suitability, price, life expectancy, accuracy, reliability and other factors.
Following the trial, a cross-functional group evaluates the results before being accepted. David Craft, the principle process engineer at Southern Water, explained that this may need "selling" internally by a well-respected member of staff, although Chris Jones, the research and development manager at Northumbrian Water, believes that projects with early support at the evaluation stage stand a good chance of implementation if the trial is a success.
Most companies operate a list of approved products or technologies that is reviewed regularly and forms the basis of the company's purchasing activity.
In many instances, a technology may become the subject of a Purchasing or Framework Agreement if it is likely to be purchased in a significant quantity. These agreements generally run for two to five years and follow the regulatory five- year periods, and their benefit lies in reductions of purchase prices and administration costs. Opinion varies on whether such agreements can hinder the introduction of new technology. Anglia Water, Severn Trent Water, and Yorkshire Water agree that if a new technology is approved at a time that does not coincide with the review of a Framework Agreement, then incorporation may have to wait for a window of opportunity. In contrast, Southern Water, South West Water and Welsh Water are able to assimilate new technologies irrespective of any existing agreements.
The LDO probe improves the control of aeration in activated sludge, which reduces energy consumption.
Click here to enlarge image
Hach Lange's new Luminescence Dissolved Oxygen (LDO™) sensor is a new technology that is currently at various stages of either evaluation or incorporation in all British water companies. Hach Lange developed this technology to resolve some of the maintenance and calibration issues that exist with traditional membrane-based sensors. Its main benefit lies in the improved control of aeration in activated sludge, which is an important application because the energy consumed in this process accounts for 60% to 70% of the total plant operational costs. Most companies have recognised a need to improve the aeration control process.
Anglia Water initiated a trial of nine dissolved oxygen sensors at one of their Innovation Centres to find the best sensor(s) for reducing energy and maintenance costs, and to improve the overall accuracy of the DO measurement. Even though the LDO was launched after the instigation of the trial, the probe was included, and subsequently included in the list of recommended probes from the trial.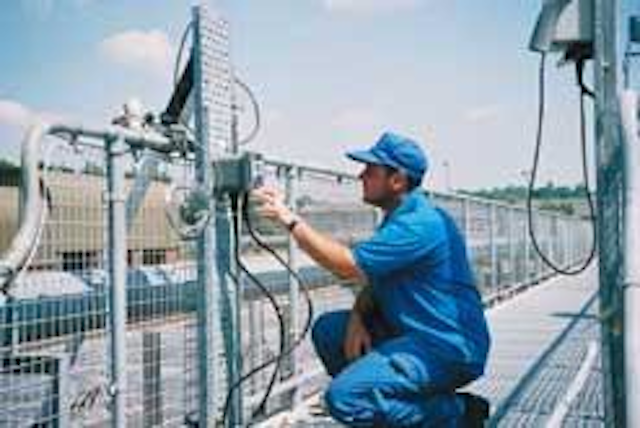 The Hach Lange LDO sensor is either in the process of evaluation or incorporation in all British water companies.
Click here to enlarge image
Joanne Callan of Anglia Water reports that following the trial the new DO technology will be rolled out into the business in three ways. First, the operations department will use one of the recommended probes where replacement is required. Second, technical information will be included in the engineering and design manual for new builds. Third, the infrastructure management team could evaluate the plants that would benefit from a re-fit to improve DO control.
All major UK water companies evaluated the LDO within the past six to 12 months. Whilst the cost benefits are now well known, the LDO has yet to be fully incorporated by some companies because of insufficient funding or other projects that have higher priority.
Often the pace of incorporation of new technology has slowed at the incorporation stage, according to Dr. Issy Caffoor from Yorkshire Water. He commented: "There needs to be greater incentive for water companies to develop and implement new technology, not least if the UK is to meet the EU objective of 3% of GDP expenditure on research and development by 2010."
The incorporation of a new dissolved oxygen measurement technology is furthest back in the process at Welsh Water, and it may be that the company's structure is the cause. Welsh Water is structured differently than other UK Water PLCs in that, under the ownership of Glas Cymru, it has outsourced the delivery of many day-to-day operations. Tim Speakman, the engineering manager at Meica Process, one of Welsh Water's strategic contractor partners delivering its investment programme, believes that "this structure, coupled with a 'bath-to-bay' approach puts us in a better, more flexible position to exploit new technology. This approach provides a more holistic view of a 'catchment', which means that we can prioritise action for improvements. As a result, capital and operational budgets have to work together very closely. So, from a new technology supplier's point of view the benefits they can offer will have to compete with, say, the benefits of action on flooding or sewer overflow."
So, it all comes back to funding and prioritisation. An opportunity for improvement must exist, however, if funds are so tight in the UK water industry that it is less able to quickly exploit new technology.
Another area of the new technology process with obvious potential for improvement is the sharing of knowledge and experience. For example, some new processes are expensive to pilot, so one company might invest in a trial and invite others to view the results. Similarly, companies may instigate research internally, at universities or with organisations, such as the UK consultancy WRc, located in Swindon, England.
Smaller companies are most vulnerable in this regard. They do not have the resources to fund significant research and must rely on networking with other companies and events run by professional organisations.
Possibly the best example of knowledge sharing exists under the auspices of an organisation known as Sensors for Water Interest Group (www.SWIG.org.uk) that organises regular meetings to discuss new technology and experiences in the water sensor sector. News of the LDO sensor development was able to spread very quickly through the network created by SWIG. Similarly focused organisations for other new technology areas within the water sector are needed.
In conclusion, the processes by which UK water companies incorporate new technology are well developed; however the continuous incorporation of new technology is likely to improve only if the UK government and regulators are able to create appropriate incentives, and if the entire industry is able to share knowledge and experience without affecting competitiveness.
Author's Note
Nikki Mellor is the UK marketing manager of Hach Lange, located in Basingstoke, England. For further information, contact: Nikki.Mellor@hach-lange.co.uk