Technologies & Products
Apr 1st, 2007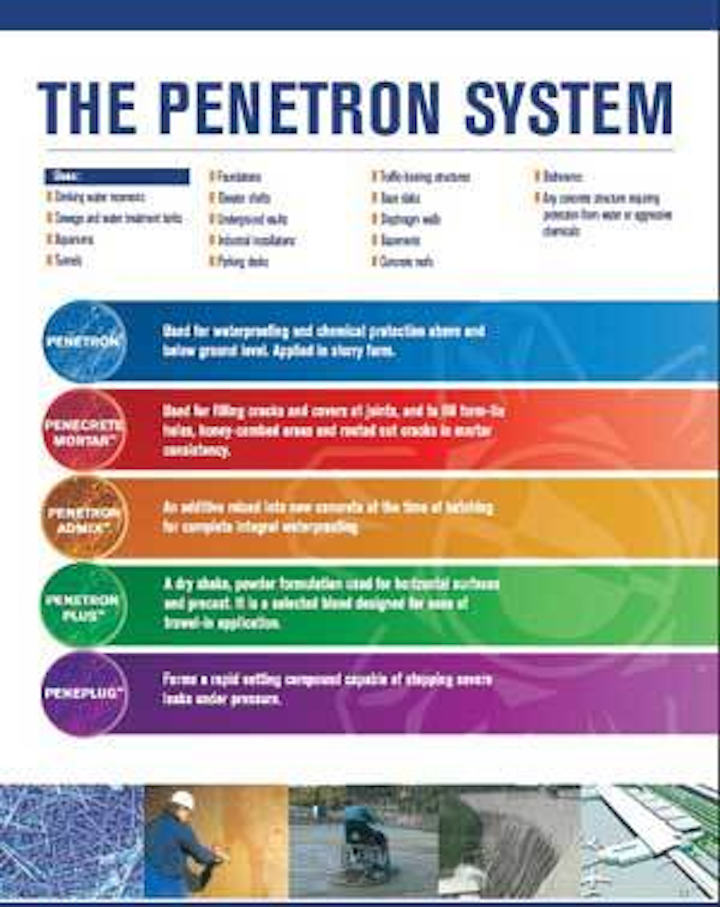 ICS Penetron International Ltd., a provider of integral crystalline waterproofing products, reported the Summerville Commissioners of Public Works (SCPW) picked Tyco unit Earth Tech Inc. to design the new systems additions to the SCPW Waste Water Treatment Facility in Summerville, South Carolina, USA.
Click here to enlarge image
In the design of this project, which includes a new 5.0-MGD screenings facility and RAS/IAS pump station among other additions and conversions, Earth Tech specified use of Penetron Admix sealant for the new pump station wet well, base slab of the clarifier tank and the floor and retaining walls of the screenings building. As a result, the facility is estimated to realize an initial annual savings of about $350,000 a year.
Penetron Admix is special sealant that consists of Portland cement, very fine treated silica sand and active, proprietary chemicals that react to create a non-soluble crystalline formation throughout the pores and capillary tracts of the concrete.
"Penetron is pleased to have been a part of providing the city of Summerville state of the art concrete protection," says Christopher Chen, ICS Penetron's Director of North American Sales and Marketing, "By approving the use of Penetron Admix in their concrete,
not only have these critical concrete structures been infused with proven crystalline waterproofing with active sealing technology but they have now also been given added protection from corrosion and damaging freeze-thaw and scaling conditions usually associated with concrete structures of this type."
ICS Penetron International Ltd.
East Setauket, New York, USA
Enquiry No. 108
Flowserve wins Indian awards, opens new factory
Flowserve joint venture Audco India Limited (AIL) has won the 2006 "National Award for Research and Development Efforts in Industry", awarded by the Department of Scientific and Industrial Research (DSIR) of the Ministry of Science & Technology of the Government of India. AIL is a joint venture of Flowserve Corp., a global provider of fluid motion and control products and services, and Larsen & Toubro Ltd.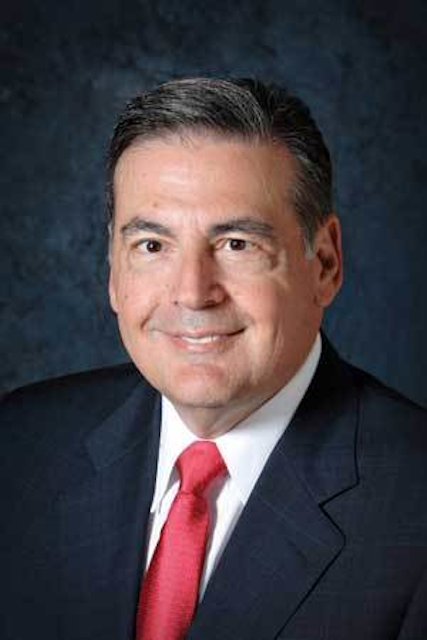 Click here to enlarge image
The DSIR Award was presented to the in-house R&D group at AIL for "Outstanding Achievement" in the category of "Mechanical Engineering Industries." This award was established to promote, develop, utilize and transfer technology within India.
"We are very proud of the success achieved by our investment in AIL with Larsen and Toubro," according to Flowserve Control Division president Thomas L. Pajonas. "And we are honored that the R&D engineering team has been globally recognized for their advanced work in 3D modeling packages, finite element analysis, flow analysis, manufacturing and testing."
Flowserve also was honored as the inaugural recipient of the Indo-American Chamber-Sanmar Indo-U.S. Business Cooperation Award. Corporate president and CEO Lewis Kling accepted the award in Chennai, India, on behalf of the company, which has had manufacturing operations in the country for over 40 years. Kling was there to celebrate the opening of a new US$8.5 million pump factory in Coimbatore, India, that will double its production for pump products for the oil and gas, power and chemical industries.
Flowserve Corp.
Dallas, Texas, USA
Enquiry No. 109
ABS launches new dewatering pump range
ABS is expanding its range of submersible sludge pumps with the new JT series, allowing for faster and more cost efficient dewatering of worksites. A robust cast iron design and free flow hydraulics make these pumps outstanding for pumping sludge and water mixed with solids in rough conditions. It's a sturdy pump, yet slim enough for use in manhole applications.
Dry running capability - ABS JT 40-250 pumps have closed cooling jacket systems and automatic stop and restart function, which enables dry running without damaging the mechanical seals or motor.
Clog-free pumping - it's equipped with a free-flow vortex impeller and pump volute enabling effective solids pumping.
Convenient handling - a modular cast iron stand and stainless steel handle, makes it easy to move and install.
High reliability - all pumps have silicon carbide in primary seal and double angular contact ball bearings, securing safe operation and long life.
High serviceability - modular design enables usage of same parts for different pumps, which lowers overall service costs and increases flexibility.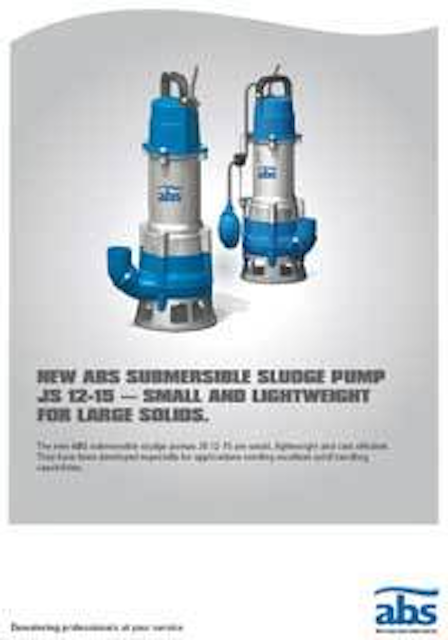 Click here to enlarge image
ABS JT 40-250 pumps have mechanical seal cartridges, simplifying service especially in the field. And the JT 15-250 is available in 1,3 to 25 kW, extending the well-known JS sludge pump series.
ABS Group
Malmö, Sweden
Enquiry No. 110
Asahi/America sells vortex flow meter
Racine Federated Inc. (RFI) bought the liquid vortex flow meter line of Asahi/America Inc. The Malden, Massachusetts, USA-based maker of corrosion resistant thermoplastic fluid flow solutions (including valves, actuators, and industrial, dual containment and high purity piping systems) will no longer sell, service or support the Universal Vortex Flow Meter and FloSonex Ultrasonic Flow Meter product lines. RFI has taken ownership of Asahi/America's entire flow meter stock and has assumed responsibility for all operations surrounding both product lines.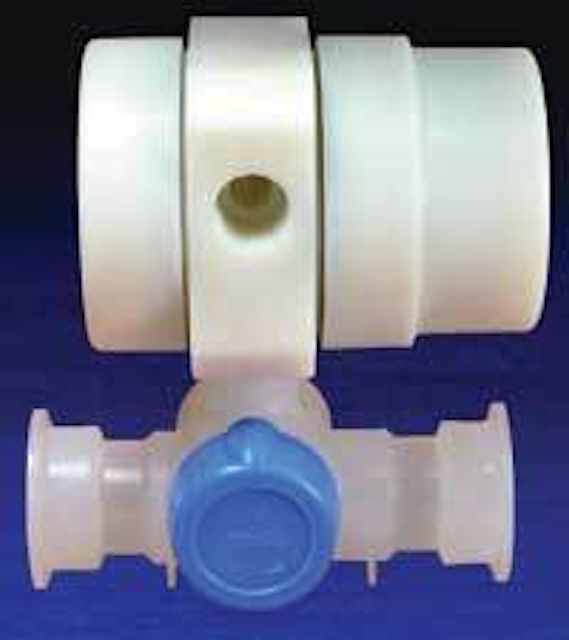 Click here to enlarge image
The addition of this vortex shedding product line enhances RFI's broad offering of flow measurement equipment and fluid management solutions. It will be fully integrated into RFI's Racine, Wisconsin, facility by the third quarter of 2007, including construction of a Class1000 certified clean room for meter production, especially for semiconductor and other industries with such requirements. In addition to vortex-shedding, RFI's flow meter group also offers ultrasonic, turbine, insertion electromagnetic, variable area, and differential pressure primary flow elements.
Racine Federated Inc.
Racine, Wisconsin, USA
Enquiry No.111
LFE delivers next generation of process TOC-analyzers
With a competitive total cost of ownership, the TOC-800 represents the newest generation of LFE's on-line TOC analyzers. It utilizes a high-temperature reactor for nearly 100% conversion of organically bound carbon and measures evolved CO2 with a modified version of the high-quality BINOS® NDIRphotometer system. A low-maintenance metering pump specially developed by LFE for its TOC analyzers, as well as the modular design, are among further enhancements that result in an analyzer which features stable measuring qualities and an outstanding reactor service-life.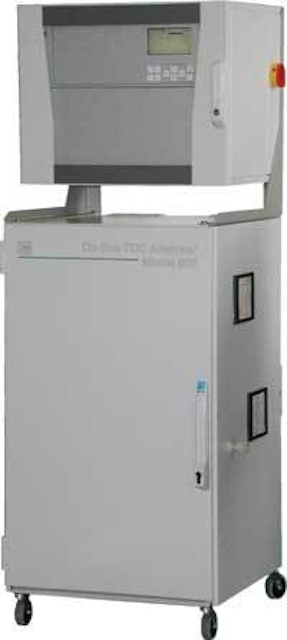 Click here to enlarge image
An Acidifier/Sparger/Multiplexer-unit with automatic calibration and dilution stage as well as a package for VOC- and TIC-analysis are available as options. Additionally the purgeable electronics cabinet can be separated from the analytical cabinet.
The TOC-800 is simple to operate despite its inherent complexity. System status is available as floating relay-contacts and is displayed on the LC-display in plain text for easy diagnosis. The analyzer provides four individually configurable analog outputs. In addition, various status signals are available via the digital interface.
LFE GmbH & Co.
Maintal, Germany
Enquiry No. 112
Level sensor automates sludge level detection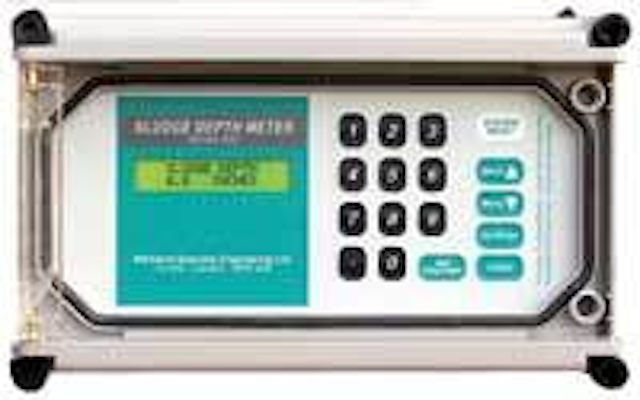 Click here to enlarge image
Simple and easy to use, the Markland Model 602 Sludge Level Meter can quickly automate sludge level detection. It can be used in clarifiers, tanks, inclined plate clarifiers (Lamellas), SBRs and dissolved air flotation tanks. Corrosion isn't a problem with its all PVC probe. Analog, digital and relay outputs are available. Also see the firm's suspended solids meters and sampling systems.
Markland Specialty Engineering
Toronto, Canada
Enquiry No. 113
Emerson changes densitometers brand name
Emerson Process Management changed the brand name of its densitometers product line from Solartron to Micro Motion®. Emerson acquired the product line in 2005 - when it bought Solartron Mobrey from the UK's Roxboro Group PLC - and added it to the Micro Motion offering, giving customers a full single-source solution for flow, density and viscosity measurement.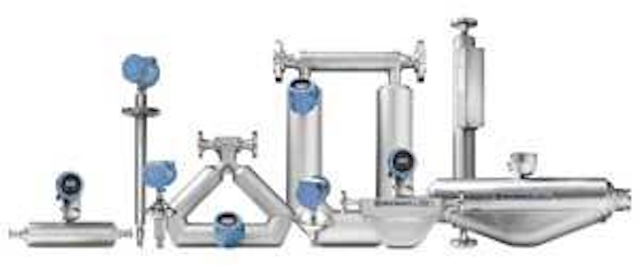 Click here to enlarge image
"While the products themselves will continue to offer superior technology and reliability, Solartron density will now be known as Micro Motion," said Tom Moser, president of Emerson Process Management's Micro Motion division. "Whether measuring mass flow, density, concentration or viscosity, customers can now turn to Emerson for the leading measurement solutions, along with the best value, expertise, performance and quality."
Micro Motion Coriolis products precisely measure flow and density simultaneously. For applications where flow measurement isn't required or is performed by a separate instrument, densitometers provide excellent added value through exceptional density measurement performance. These new additions to the Micro Motion portfolio enhance solutions provided with highly accurate straight tube densitometers applied for fiscal density/concentration measurement, gas densitometers for gas density/molecular weight measurement, and fork density/viscosity devices for direct insertion tank measurement. This combination provides a complete range of technologies for applications where both flow and density or density measurement alone are required.
Emerson Process Management, Micro Motion
Boulder, Colorado, USA
Enquiry No. 114
BOC Edwards launches new product catalogue
Leading vacuum equipment maker BOC Edwards has launched a new product catalogue for 2007. The free publication is available in hard copy and on a CD that includes translations in French, German and Spanish.
Click here to enlarge image
The 400-page catalogue features information on the firm's extensive range of vacuum pumps and equipment for scientific, industrial, chemical, semiconductor and vacuum coating applications. The clear, concise format was designed to make ordering smaller pumps and vacuum components as easy as possible, while providing a reference for larger capital equipment items that would need to be ordered with help of a technical specialist.
New products for 2007 include an expanded range of turbomolecular pumps; the EV single-stage oil sealed pump and booster range; SN 7000 ATEX approved mechanical booster; and the CDX large capacity dry screw pump for the chemical industry.
The new catalogue complements the BOC Edwards webshops which offers an online ordering facility, visibility of order status and history, and multiple search options for selection by product section, market, description, product number and keyword.
BOC Edwards
Crawley, West Sussex, UK
Enquiry No. 115
Hydro showcases wastewater, stormwater solutions
Hydro International's range of wastewater and stormwater solutions will be highlighted at Stand W35/Hall 3 at IWEX 2007. Chris Williams, Hydro International's European managing director, also will deliver a paper on rainwater harvesting and water recycling at the conference.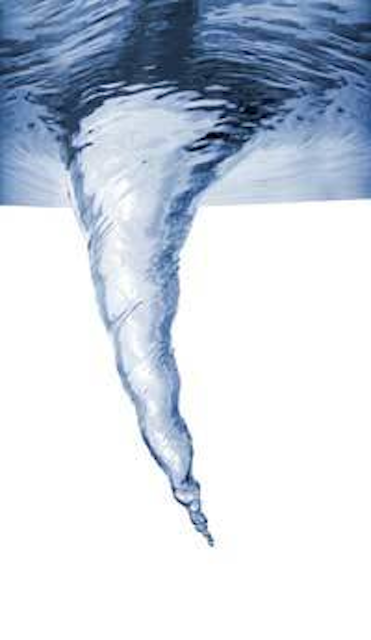 Click here to enlarge image
Exhibits include a working model of Hydro's DynaSand® continuous sand filter system, which removes suspended solids and phosphates, converts ammonia, and denitrifies wastewater. This technology also has been used extensively for drinking water treatment. A working demonstration of Hydro's Grit King® grit and sediment separator also will show why it's now installed at many UK sewage treatment plants.
Other exhibits demonstrating the breadth of Hydro's solutions within the water management framework include the Stormcell® and Stormbloc® modular storage and infiltration solutions for stormwater management. To supplement these, its StormBank™ rainwater harvesting system will be featured in the Save The Rain™ (www.savetherain.info) campaign aimed at persuading government to include rainwater recycling in building regulations for new construction.
Hydro International
Clevedon, UK
Enquiry No. 116