Top 25 Leaders
After three years, WWi magazine's Top 25 Water Leaders series has gone from strength to strength.
Jan 18th, 2017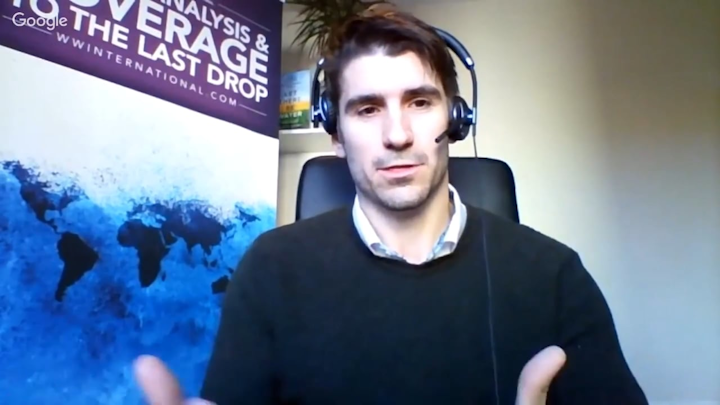 René Noppeney, the winner of this year's Top 25 Leaders listing, discusses his mission to deliver "activated sludge 2.0" around the world...
After three years, WWi magazine's Top 25 Water Leaders series has gone from strength to strength. The Top 25 showcases leadership talent - whether it's founding and growing a company from scratch or adapting a well established corporation to weather economic and market changes. This year many new entries have made the final 25. Here we take a look at the top 24 leaders before an interview with the winner.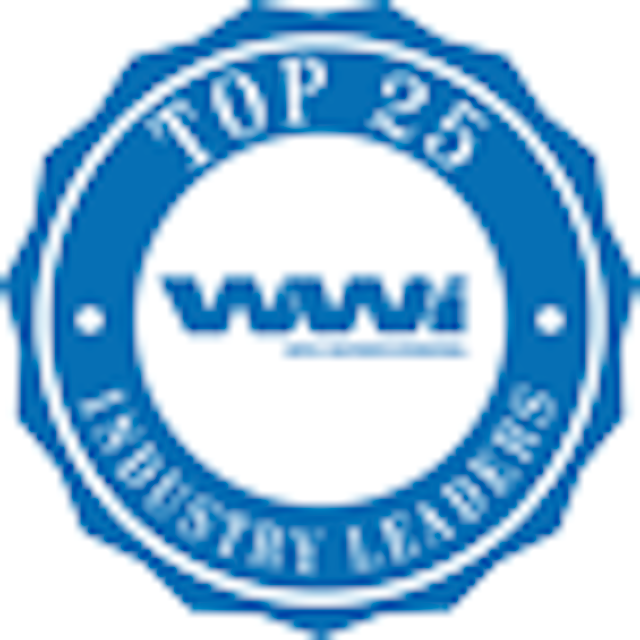 25 Dr Andrew Benedek, CEO, Anaergia, Hungary
A leading authority on global water issues, Dr Benedek founded Zenon Environmental in 1980, growing the business to become a leader in membrane treatment before being sold to GE. With over 30 years experience in wastewater treatment, he won the Stockholm Water Industry award in 2003 and the Lee Kuan Yew Water Prize in 2008. Chairman and CEO for Anaergia, Dr Benedek graduated from McGill University with a Bachelor of Chemical Engineering and PhD from the University of Washington.

24 James Sano, CEO of Water & Sanitation Corporation (WASAC), Rwanda
Providing services to Kigali, WASAC underwent a transformation in non-revenue water, energy usage, management and customer service in 2015, under leadership from James Sano. Following a turnaround programme by 2ML, the utility's billing efficiency had reached 100% with NRW improving by 3.4%, with cash operating margins going from being in deficit to a surplus in the hundreds of millions of Rwandan Francs. The former water and sanitation sector coordinator at the Rwanda Ministry of Infrastructure, Sano got a masters in environmental science from Wageningen University.

23 Neil Palmer, CEO Designate, Future Water Co-operative Research Centre Bid, Australia
Winner of the first WWi Top 25 Global Water Leaders, Palmer has degrees in civil and public health engineering. His professional experience includes the South Australian Engineering and Water Supply Department and general manager, technical services at Osmoflo. Having completed his term as CEO of the National Centre of Excellence in Desalination Australia which wound up in September 2016, he is CEO-designate in a bid for a new Australian Future Water Co-operative Research Centre.

22 Mads Nipper, CEO, Grundfos, Denmark
Since 2014, Mads Nipper has headed Grundfos. Under his leadership, Grundfos has doubled operating profits from 2014 to 2015, and he has played a key role in refocusing the Group. He has a Master of Science in Business Administration from Aarhus University. Nipper holds several positions of trust, including board memberships in the UN's Business and Sustainable Development Commission, the 2030 Water Resources Group and the 3GF. He is an active advocate for the global water agenda and Sustainable Development Goals 6. Prior to joining Grundfos, he was with LEGO for 23 years.

21 Dr James Barnard, Global Practice and Technology Leader, Black & Veatch, South Africa
Winner of the 2011 Lee Kuan Yew Prize in Singapore for "revolutionising used water treatment", technologist Dr James Barnard was recognised for his ground breaking invention of Biological Nutrient Removal (BNR) technology, an environmentally sustainable, biological method to treat used water. Internationally recognised as the "Father of BNR", Dr Barnard began exploring the possibility of removing phosphorus and nitrogen from used water

20 Cindy Wallis-Lage, President of Water Business, Black & Veatch, US
Cindy Wallis-Lage joined the company in 1986 and now leads a team of more than 2,400 professionals serving municipal and industrial clients around the world from offices throughout the US, the UK, India and Asia Pacific. Wallis-Lage is a licensed Professional Engineer who earned her Bachelor's degree in Civil Engineering from Kansas State University and Master's degree in Environmental Health Engineering from University of Kansas. She has authored more than 50 papers, 20 technical articles and 10 textbook chapters. She is currently on the Board of Directors for the U.S. Water Alliance.

19 Harry Seah, chief engineering and technology officer, PUB, Singapore's national water agency
Harry Seah serves as the chief engineering and technology officer of PUB, Singapore's national water agency, leading PUB's water R&D programme. He also oversees major infrastructural projects such as the Deep Tunnel Sewerage System ( DTSS) Phase 2, allowing him to incorporate new technologies into the water facilities. Since 1998, Seah has led the development of Singapore's NEWater Programme, and he was involved in the pilot testing of three different Membrane Bioreactor systems in Singapore.

18 Jim Matheson, CEO, Oasys Water, US
Since 2013, Matheson has helped pave the way for Oasys' global expansion and pioneering technology platform. Previously, as a general partner at Flagship Ventures, Matheson spearheaded the venture capital firm's sustainability practice. Before embarking on his second career in sustainable technology investing and entrepreneurship, he was a decorated Navy F-14 and FA-18 pilot and TOPGUN Instructor, before retiring in 2008 as a Commander in the US Naval Reserves. He earned his BS from the United States Naval Academy and his MBA from The Harvard Business School.

17 Allan Lambert, Managing Director, Water Loss Research & Analysis, UK
With 53 years in the water industry, Allan is known as a global expert on leakage reduction, performance indicators and pressure management. A past president of the British Hydrological Society, he chaired the IWA Water Losses Task Force between 1995 and 1999 and is managing director of ILMSS Ltd, which runs the LEAKSSuite website to disseminate knowledge 'free to all'. He was appointed to the IWA Fellows Program in 2011 "in recognition of his extraordinary achievements". He has acted as a mentor to many people who are now international specialists in leakage management.

16 Paddy Padmanathan, CEO, ACWA Power, Saudi Arabia
A civil engineer with 37 years of experience, Padmanathan built ACWA Power to become a leading developer of privately financed power generation and desalination water production plants in 11 countries including in the Middle East and North Africa, Southern Africa and South East Asia regions. Over eight years, he grew the business into a company managing a US$32 billion asset platform to deliver 2.6 million m3/day of water and 23GW of power. An engineering graduate from the University of Manchester, UK, he started his career with a British Consulting Engineering practice, before moving onto Black & Veatch.

15 Booky Oren, chairman & CEO, Booky Oren Water Technologies, Israel
Since he turned from the hi-tech to the water industry, Oren has performed a variety of senior roles including executive chairman of Israel National Water Company, Mekorot, (including initiated and implemented the WaTech, leveraging the 3,000 Mekorot facilities as Beta sites for external innovation), co-founder and executive chairman of Miya and chairman of WATEC Israel, a leading global water event. Establishing Booky Oren Global Water Technologies six years ago, the company operates the Global Water Partnership Hub, helping ventures overcome the challenge of "i2i" - innovation to implementation.

14 Frédéric Dugré, President & CEO, H2O Innovation, Canada
Under Dugré's leadership, H2O Innovation has reported steady revenue increases - up 4% to $50.7 million for fiscal 2016. His passion for water treatment and expertise in financing clean technologies has helped the company grow, including a 37% rise of the corporation's speciality products and services pillar (SP&S) in fiscal 2016. After graduating in 1996 from Laval University in Quebec City with a Bachelor in Mechanical Engineering, he co-founded H2O Innovation in 2000 with the goal of taking part in the consolidation of the water treatment industry. Dugré has served as board member of the Canadian Sciences & Technologies Museum in Ottawa.

13 Patrick Decker, President & CEO, Xylem, US
Although only having joined Xylem as the president and CEO in March 2014, Patrick Decker is helping to transform Xylem from a company routed in pumps and traditional water equipment into one that operates in the smart water technology space. He recently oversaw the billion dollar acquisition of US smart meter company Sensus. Soon after, Xylem bought Singapore firm Visenti, involved in smart water analytics. He joined Xylem from Harsco Corporation, a global industrial services company where he was president and CEO since 2012. Earlier in his career, Decker held a number of financial leadership positions at Bristol-Myers Squibb Company, including nine years of service in Latin America and Asia.

12 Professor Asit Biswas, Founder, Third World Centre for Water Management, India
Professor Asit K. Biswas is acknowledged universally as one of the world's leading authorities on water management and has been a senior advisor to 19 governments, six heads of the United Agencies and secretary general of OECD. Professor Biswas also advises four multinational companies in the top 50 of the Fortune 500 companies. He is a past president of the International Water Resources Association and co-founded the World Water Council. Author of over 80 books, his work has been translated into 37 languages. He is now advising the Pontifical Academy of Sciences in Rome on a global forum of human rights to water and sanitation at the request of His Holiness Pope Francis.

11 Avshalom Felber, President and CEO, IDE Technologies, Israel
IDE Technologie's CTO Boris Liberman has featured highly in past listings but this year the company's CEO has taken the 11th spot. Since joining the company in 2002, Avshalom Felber has helped the secure the flagship Carlsbad project in California, as well as helping Israel max out its desalination capacity providing the Hadera, Ashkelon and Sorek projects. Prior to IDE, he was the CFO at the Israel Ports & Railways Authority, and Deputy Director of the Budget Department at the Israeli Ministry of Finance. He holds a B.A. in Economics and Philosophy and an MBA, both with distinction from the Hebrew University of Jerusalem.

10 Jean-Louis Chaussade, CEO, Suez, France
Representing the second major French company, Suez, Jean-Louis Chaussade has helped the company continue its journey into the industrial water and wastewater space, along the way building presence in Sub-Saharan Africa, India and Pakistan. He helped SUEZ deepend its presence in the smart water space, having acquired Derceto at the end of 2014. Although he has been CEO of SUEZ since 2008, Jean-Louis Chaussade has risen through the ranks of the giant French firm, having joined Degrémont in 1978. He has an engineering degree from ESTP (1976) and holds a Master's degree in Economics.

9 Joel Gay, CEO, Energy Recovery, US
Joel Gay took over the reigns as CEO of Energy Recovery from Tom Rooney, who has regained market share for the company. Voted as the 13th most influential business leader under the age of 40 by Fortune Magazine, he was one of the youngest black CEOs of a public company when he took over in 2015. Gay led the signing of a 15-year deal with Schlumberger. In 2016, the company share price reached a record high and was named as the top performing stock in California. Prior to Energy Recovery, he was the CFO of Aegion Corporation's largest division - North America. He holds an MBA from the University of Chicago Booth School of Business and a BA from St. Thomas University.

8 Olivia Lum, CEO, Hyflux, Singapore
Olivia Lum has been voted again as a top ten performer in 2016. She has diversified Hyflux's footprint and expanded its consumer portfolio into the bottled water market, as well as securing its first project in the waste to energy market. Many will know her story: it was in 1989 when Olivia Lum left her corporate life as a chemist with Glaxo Pharmaceutical to start up Hydrochem, the precursor to Hyflux. Managing the group for nearly 30 years, the CEO has helped Hyflux expand into an international business, winning major projects in Singapore, China, Egypt, Saudi Arabia, Algeria and Oman.

7 Dr Glen Daigger, Professor of Engineering Practice, Department of Civil and Environmental Engineering, University of Michigan, US
The winner of last year's Top 25, Daigger continues to be a formative figure in the global water industry. Not content with putting his feet up, he is still highly visible speaking at conferences and events. With well over 40 years experience in water/wastewater, it seems Daigger is aiming to take this number to at least 50. His nine patents for wastewater treatment have helped establish the nation's wastewater treatment standards in the US. He holds a Ph.D. in environmental engineering, an M.S. in civil engineering, and a B.S. in civil engineering from Purdue University.

6 Mohamed El Ramahi, Director, Asset Management and Technical Service, Masdar, UAE
The first Masdar representative to join the listing, Mohamed El Ramahi is leading the company's commercialisation of R&D in the water spectrum. In Ghantoot, for example, Masdar has been addressing how to improve desalination by advancing technologies aiming to reduce energy consumption. Mohamed El Ramahi acts as the focal point of stakeholder management and interface with utilities and service providers, while leading all of Masdar's initiatives related to water. He is a member of the board of Shams-1 Power Company, one of the world's largest operating concentrated solar power projects.

5 Antione Ferot, CEO, Veolia, FRANCE
This year both French major companies secured places in the top 25. Credited for developing new water and wastewater contracts in Sub-Saharan Africa and Central Asia, Veolia's Antione Ferot has led a flexible approach to changing markets yet retained a continued emphasis on R&D and innovation in the company. Having graduated from École Polytechnique in 1977, he enrolled at École Nationale des Ponts et Chaussées, where he obtained a PhD in civil engineering. During his seven-years at the university, he co-founded a research laboratory dedicated to the study of environmental sciences, with an emphasis on hydrology.

4 Eric Hoek, Co-Founder and CEO, Water Planet, US
Hoek was previously an engineering professor at UCLA and UC Riverside where his research and teaching spanned water treatment, desalination, membrane technology and nanotechnology. Early research and inventions lead to the formation of NanoH2O, now LG Water Solutions. Later research and consulting activities led to the formation of Water Planet. He recently embarked on a five-year collaboration with Global Classrooms for Peace to improve sanitation and water issues for villages and settlements on remote islands of Fiji.

3 Professor Mark van Loosdrecht, Delft University of Technology, The Netherlands
Known to have created the Anammox-bacteria for the removal of nitrogen, Professor Mark van Loosdrecht has contributed to the fundamental research on a special granule that is used in the Nereda wastewater treatment technology. There are now 37 full-scale variant plants either in design, construction or operation around the world. In 2012 he won the Lee Kuan Yew Water Prize in Singapore for his "breakthrough contributions in creating sustainable solutions in the field of wastewater treatment".

2 Rajiv Mittal, CEO, VA Tech Wabag, India
New to this year's listing, yet perhaps worthy of a placement earlier, Rajiv Mittal has set out strong ambitions to triple company annual revenues to $1 billion by 2018, from $333 million in 2014. Mittal played a major role in ensuring the success of Wabag's IPO. Under Mittal's stewardship, WABAG enhanced its multinational presence and made various strategic forays into developing/emerging markets - including Latin American market where the group signed a significant wastewater EPC contract in Ecuador. His professional career has spanned over 30 years in the water industry.
Meet the Activated Sludge Supremo
René Noppeney Wins Top 25 Global Water Leaders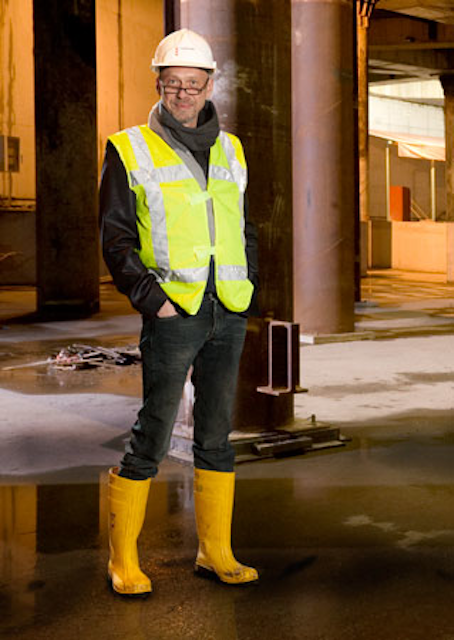 High visibility: René Noppeney has helped the Nereda team to develop 37 plants, half in operation and the remaining in design or construction phases.
Helping to deliver what he calls "Activated Sludge 2.0", Dutch consultant René Noppeney has been crowned the winner of this year's WWi Global Water Leaders series. A known eccentric on the global water circuit, he has helped to take a university R&D project, trial it in a Netherlands water utility and deliver it to over 30 installations worldwide. Here he speaks to Tom Freyberg about the process and why he dislikes the word "manager".
Water & Wastewater International (WWi): Firstly, congratulations on being the winner of this year's WWi Top 25 Global Water Leaders. How does it feel?
René Noppeney, global director for water products & innovation, Royal HaskoningDHV (RN): To tell you the truth Tom, I'm still a little overwhelmed. It was great, really great, to be on the shortlist for the Top 25. That in itself was a great recognition. To then get the news from you that our Nereda team has actually won - that's awesome. So thank you for that.
WWi: Well it's thoroughly deserved. We interviewed you four years ago when Nereda was really getting going and since then we covered the various contracts. For those people who may not be fully aware what Nereda is - give us a brief summary?
RN: Well you started well, saying it's activated sludge 2.0. I think that summarises it nicely. The thing that separates it from activated sludge 1.0 is that we are able to let these bacteria, which are in the flocs of activated sludge, grow in granules without adding any media or additives or chemicals. We train them so to speak to grow in granules. That has two big advantages. One is the settling capability of the sludge increases enormously, hence we can build smaller - up to four times as small in physical footprint as conventional activated sludge installation. The other advantage is that within those granules, they organise themselves in a way that we can achieve full nutrient removal within a single reactor tank. So, smaller in footprint and half the energy cost, without chemicals with full nutrient removal.
WWi: This is a technology that was developed from a university in the Netherlands, trialled in a water utility in the Netherlands and now being rolled out by Royal HaskoningDHV as the agents - how does the business model work?
RN: The technology was first developed at Delft University of Technology by Professor Mark Van Loosdrecht, also on the Top 25 and highly esteemed professional. Mark has been a great ambassador for us. We brought it from a laboratory to full scale in the Netherlands by a co-creation of a private-public partnership with the research institute of the Dutch Water Authorities. After that, we acquired the right to distribute the technology worldwide. I think what's really made a difference for us over the last few years is a conscious decision to not want to do this alone but to strive for strategic partnerships.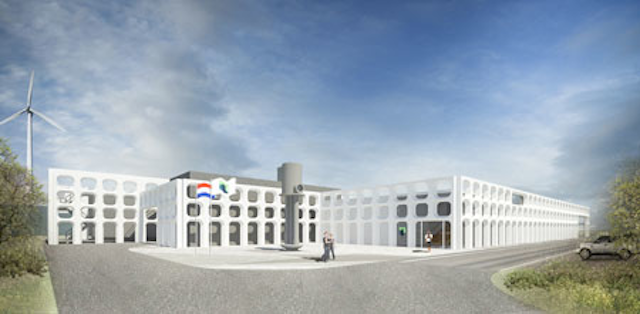 Future development: Nereda Extracted Organic Alginate factory in Zutphen
We are really proud that we have reached agreements for significant markets in the world, including Brazil, South Africa, the US, the UK with world class companies there, including Acciona Agua, WABAG, Aqua Aerobic Systems to name a few. This notion of strategic partnerships is key to being successful at the moment. Globally, the networking environment is much more powerful in terms of creativity and speed than we can develop and roll out on our own. We made a conscious decision to create partnerships and that's starting to pay off.
WWi: The water industry is often criticised for failing to adopt innovative technologies. This is quite an innovative process but how long has this cycle taken to get to this stage?
RN: It's good that you ask. Sometimes people think we came up with this on Friday and on Monday we can build a full scale installation. That's unfortunately not how it works. With Nereda, I think the first laboratory tests in the Delft University of Technology were done in the mid-90s, so 20 years ago.
The first full scale application in operation is an industrial plant in the Netherlands, which has been running for 10 years. The first full scale municipal ones are three to four years old, in Portugal and South Africa.
Yes you can argue that water is a relatively slow and time consuming market yet on the other hand the water industry has to be conservative by nature. In the water industry we have an important task - public health and safety. It's not for nothing that the industry is conservative so it takes a bit more time.
WWi: Clearly a lot of work behind the scenes has gone into commercialising the technology. I want to talk about the man who is René Noppeney now. On your LinkedIn profile it says you are not the average line manager - what do you mean by this and is this philosophy important for success in the water business?
RN: It's funny that you picked this up Tom. It's true - I have a certain dislike of the word manager, if you like, it sounds a bit too bureaucratic. I like to say that I lead the Nereda team rather than I manage the team. Even your Top 25 is called the Global Water Leaders, it's not called the Global Water Managers! Leadership is there to lead by example and to be part of the team and get my hands on the matter itself. For me that makes a difference between being a leader and a manager.
WWi: You're clearly a visible personality in water market and this style of management, sorry leadership (!) is paying off but what can we expect from you and the Nereda team moving forward - more partnerships?
RN: The world is still large and although we are covering a great deal of markets already, there are many more to cover. So yes, we will roll out more.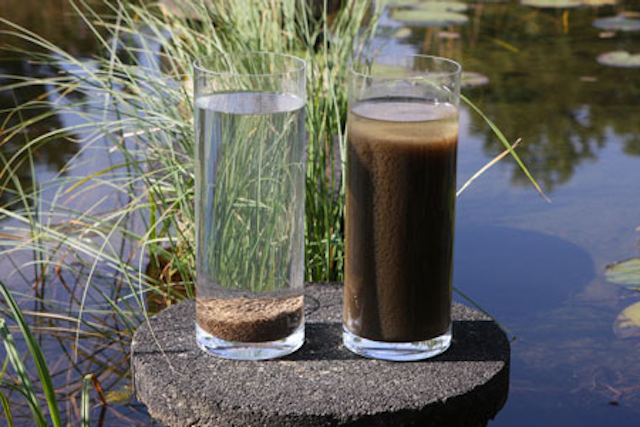 Bacteria is trained to grow in granules to speed up settling
Today we have an installed base of 37 plants - half of them are in operation and the other half are being constructed or are under design. I think next year you will see that installed based grow by at least 50%. We are gearing up but aside from growing in number, we will also grow in being smarter and innovating.
Innovation is the lifeline and there will be a Nereda 2.0 as well. We will add smart things like Alginate recovery in Nereda to be able to harvest biopolymers from the sludge. We will come up with sludge innovations to enhance the capabilities of the Nereda sludge and make the dewatering ability of the sludge better.
Nereda is here to stay and it's great that we've received such a recognition from all the voters.
WWi: Well thank you for bringing us up to date. Clearly there are strong ambitions to double your project count and keep developing Nereda to even develop an activated sludge 3.0! Thanks for your time and again, congratulations.
The full video interview with Rene Noppeney can be found online at https://waterworld.brightcovegallery.com
Choosing the Top 25 - How we did it
For this year's Top 25 leaders, we wanted to ensure the listing contained individuals who are active in the water industry.
With help from our committee, we revised a master listing of individuals, which was then sent out to WWi readers to cast their votes. We received a record number of votes this year, proving that the Top 25 is growing in recognition and popularity.
We would like to thank all of the WWi readers for taking the time to vote and to the following individuals for helping on the committee:
David Lloyd Owen, managing director, Envisager
Jim Southworth, Cole Engineering
Professor Asit Biswas, Co-founder, Third World Centre for Water Management
Ann Seamonds, president, Seamonds & Company
Angela Godwin, chief editor, WaterWorld magazine
Yeo Sheng Wei, assistant director, PUB (Singapore)
Leon Awerbuch, president, Leading Edge Technologies, US
More Water & WasteWater International Current Issue Articles
More Water & WasteWater International Archives Issue Articles