World News
A jury has awarded the California city of Clovis $22 million in a civil suit against Shell Oil Co. after unsafe levels of a chemical were found in the city's drinking water supply.
Jan 1st, 2017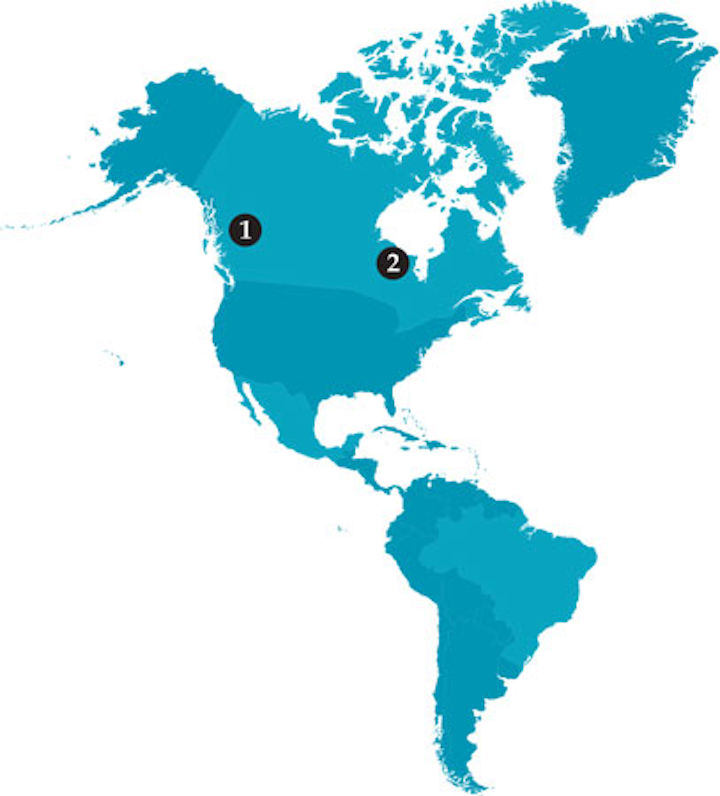 1) US: CALIFORNIA
A jury has awarded the California city of Clovis $22 million in a civil suit against Shell Oil Co. after unsafe levels of a chemical were found in the city's drinking water supply. The chemical, 1,2,3-trichloropropane, or TCP, is a waste product from plastic manufacturing. The Fresno Bee reported that the jury found that "Clovis residents were harmed by the design of the fumigant, that Shell did not prove the benefits of its product outweighed the risks, and that those risks were known at the time it was sold." This is the first time a community has won a lawsuit against a chemical company for TCP contamination. In July, California officials proposed a drinking water standard that would require the removal of TCP from tap water by 2018.
2) US: MICHIGAN
Monitoring U.S. drinking water supplies for chemical and microbial contaminants should be increased, especially for vulnerable populations, according to the final report from a panel of scientists and engineers advised President Obama. In response to concerns about the safety of the nation's drinking water, the President's Council of Advisors on Science and Technology was tasked to investigate how science and technology could help ensure the safety of the nation's drinking water.
A final report released in December included recommendations, with the panel stating that public confidence regarding drinking-water quality has been shaken, following incidents such as Flint.
3) ISRAEL
A senior figure from the Middle East nation's government has indicated that the amount of wastewater reused in Israel has actually reached a staggering high 90%. Israel's Minister of Strategic Affairs & Public Diplomacy, Gilad Erdan, said: "Today, nearly 90% of our wastewater is recycled." Speaking at the CSR Experience Conference held in Israel, the minister said: "That's around four times higher than any other country in the world." Previous data from Israeli water company Mekorot suggested that 75% of total wastewater produced was reused for agriculture. However, last year a survey conducted by the water authority showed that 85.6% of the country's wastewater is reused.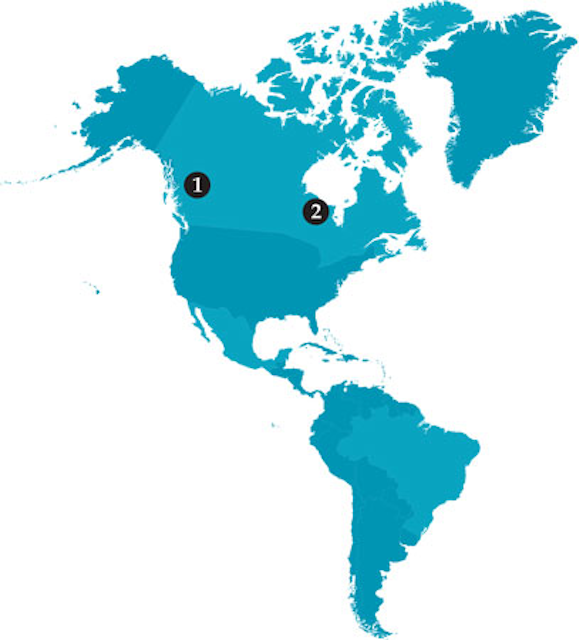 4) DUBAI
The expansion of Dubai's M-Station combined power and thermal desalination plant is now over 50% complete, according to the Dubai Electricity and Water Authority (DEWA). It was in early 2015 when DEWA awarded Siemens the AED1.47bn (US$400m) contract to expand the site, with Mott MacDonald acting as the consultant on the project. The desalination plant, at a cost of AED3.95 billion (US$1.07bn), uses eight multi-stage flash desalination units. The expansion is expected to be complete by April 2018.
5) BANGLADESH
Mott MacDonald has been appointed as the management, design and supervision consultant by Bangladesh's Dhaka Water Supply and Sewerage Authority for the Dhaka environmentally sustainable water supply project. The consultancy will design and supervise construction of a new river water intake, an approximately 24km raw water pipeline and a water treatment plant. This will be capable of delivering 500,000 m3/day, with a future provision of an additional 500,000 m3/day.
6) SINGAPORE
Utility PUB has selected the preferred bidder for its fourth desalination plant, to be located in Marina East. Singapore company Keppel Infrastructure Holdings will deliver the 137,000 m3/day project under a Design, Build, Own and Operate arrangement. The open tender attracted 16 bids, with Keppel's offering of a first-year price of $1.08 per cubic metre securing the deal. Water will be provided to PUB over 25 years, from 2020 to 2045. The variable-salinity plant will treat both seawater and reservoir water.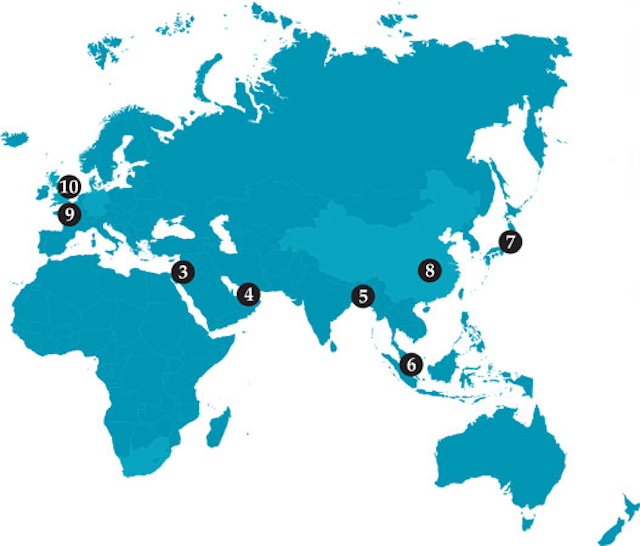 7) JAPAN
In a bid to offer both thermal multi-stage flash and membrane-based desalination to the market, Japanese company Hitachi Zosen Corporation will acquire the majority of shares of Australian firm, Osmoflo.
As part of the agreement, Hitachi will acquire 70% of the outstanding shares of Osmoflo Holdings, while the remaining 30% will continue to be held by Marubeni Water Australia. Osmoflo generated net sales of AUD$142.7 million in 2015 but this dropped to AUD$80.5 million in 2016.
8) CHINA
Chinese telecommunications company Huawei has entered the water technology market after partnering with South African mobile network, MTN. The two companies are launching a 'Smart Water Metering solution' - what is being called the first "Narrowband Internet of Things (NB-IoT) solution in Africa". Huawei will supply the NB-IoT technology to transmit data and automatically collect utility meter data, which it said will reduce "high labor costs".
9) FRANCE
Jean-Michel Herrewyn, the former CEO of Veolia Water has launched a new business targeting the growing industrial water markets. Called fWE, the company will act to source finance for industrial clients. The International Finance Corporation will support the development of water projects.
10) UK
British engineering company Biwater has won a contract for the cities of Erbil and Sulaimani in the Kurdistan Region of Iraq. As part of an upgrade programme worth $1.2 billion, Biwater will deliver a 600,000 m3/day drinking water project in Erbil and WWTP/sludge treatment facilities in Sulaimani.
More Water & WasteWater International Current Issue Articles
More Water & WasteWater International Archives Issue Articles