New Year's Water Resolutions For All
With 2012 being such a busy year for the water sector, what does 2013 hold? If New Year's Resolutions should be taken by the industry, what should they be?
Jan 1st, 2013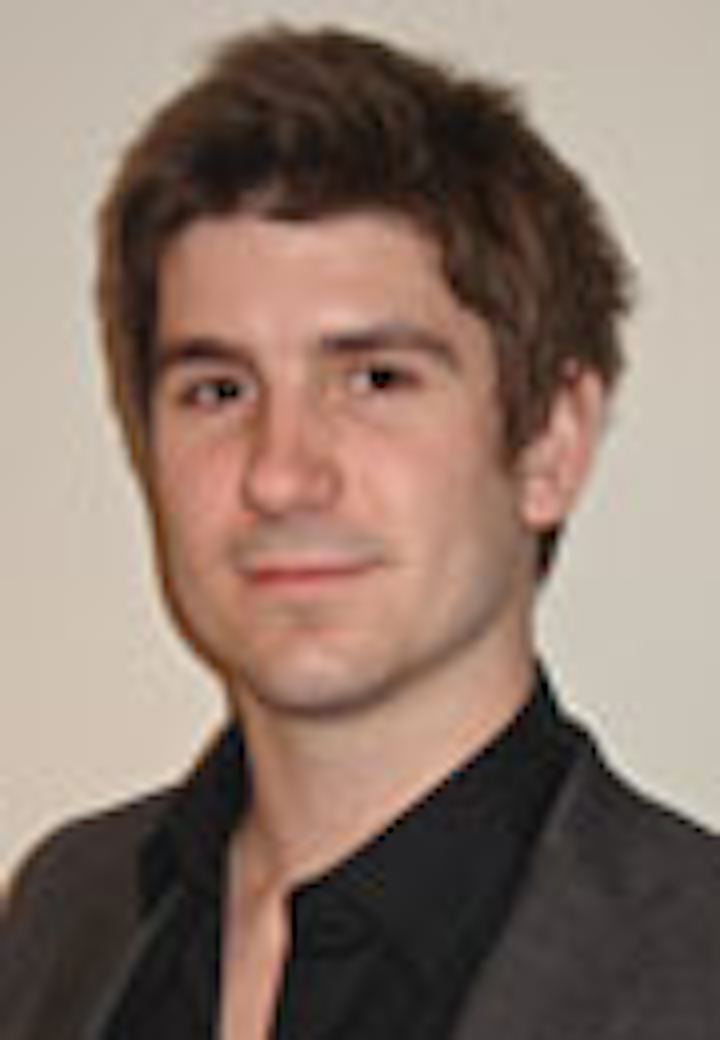 Tom Freyberg
Chief Editor
With 2012 being such a busy year for the water sector, what does 2013 hold? If New Year's Resolutions should be taken by the industry, what should they be?
By the time most of you read this, the Christmas festivities and New Year Eve's celebrations will have passed. The only signs now of these momentous occasions are expanded waistlines, distant memories of morning-after hangovers and lighter wallets.
Apart from a period of encouraged gluttony and expenditure, there has been light at the end of the tunnel for most: New Year's Resolutions.
For many, this will be a token promise of giving up smoking, or cutting back on alcohol, only to lapse after a couple of weeks. Or taking out an annual gym membership reverting to lazy ways and not visiting past January. A good friend once suggested that instead of looking at this period to give something up, why not take something on? So, for me, I'm aiming to learn another language (and another extreme sport!).
For others, it might be evening classes in photography, for example. The start of new year (even though it's unlucky number 13) should be seen as a chance to turn over a new leaf and improve.
This leads me onto asking what, as a collective industry, should the water and wastewater sectors seek to achieve in 2013? As you can read from our Global Water Report on page 16, David Lloyd Owen believes it will be about smart approaches. If 2011 was the year when water reuse started entering the mainstream, then 2012 has seen the increase of smart water management.
As you will read, the article raises some interesting points and dilemmas. Innovations such as smart meters are being embraced even in the slum areas of Kampala, Phnom Penh and Manila yet in the supposedly "advanced" UK, politicians in England and Wales believe these devices cannot be afforded by the masses in their water bills. Madness.
WWi is also embracing the New Year with the inclusion of two new feature series. The first is a series of articles providing practical advice for water utilities.
To start we address the politically charged topic of tariffs. As you can read on page 20, senior water economist David Zetland looks at varying water bills across the world. It's interesting to read how, in times of need, utilities can curb water usage, increase water tariffs and educate consumers on water scarcity.
Another new article series in this issue is the Executive Tech Comparison on page 24. First up is the topic of pumps and the ongoing issue of energy requirements and improvements. With the pumping of water accounting for 10% of the world's energy supply, we see how major manufacturers are responding to the challenge.
One thing is for sure going forward, 2013 will certainly be an interesting year for the future of Siemens Water Technologies. Following the sale of Siemens' water treatment portfolio in November, all eyes and ears are looking out for who will buy it. On page 10 we chat exclusively with CEO Lukas Loeffler about potential buyers and why water isn't the right fit for the firm going forward.
It's an interesting story. From it's entry into the industry in 2004 with the acquisition of USFilter from Veolia Environnement, to its exit this year; the Siemens story is one that is likely to be talked about in the sector for years to come.
The Middle East is also playing host to lots of activity, as you can read in the news section and the WaterWorld Middle East (WWME) international show review on page 42. Now in its second year, WWME continues to go from strength to strength. The strategic and technical conference, together with the exhibition aim to showcase the latest trends in the region.
Keep an eye out for what looks like a feisty debate on the changing nature of desalination, from thermal to membrane distillation. We are putting representatives from thermal, reverse osmosis, hybrid and forward osmosis together to discuss the latest technological innovations and solutions. So 2013 looks certain to be another busy year. Enjoy the issue.