PSP in Bolivia and Argentina - What Actually Happened?
Argentina and Bolivia are seen by many as a frontier too far for the private sector. The reality is a lot different.
Jul 1st, 2012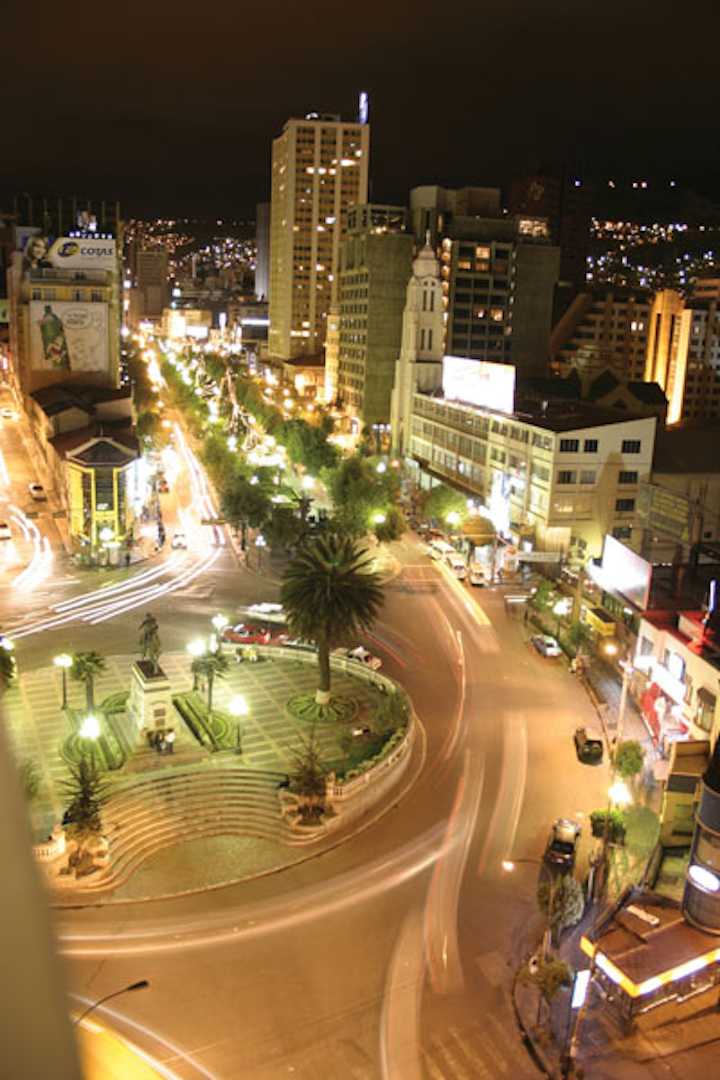 Argentina and Bolivia are seen by many as a frontier too far for the private sector. The reality is a lot different. David Lloyd Owen provides a personal view of four private sector contracts in the region to highlight why the private water sector should be fully prepared before doing business in the region.
First up is Bolivia and an attempt at low cost approaches in La Paz. A 30-year water and sewerage concession for La Paz & El Alto serving 1.48 million people was awarded to Aguas de Illimani (AISA) led by Suez of France in 2001. While 45% of the population of La Paz live below the poverty line, the proportion in El Alto is 73%. By using labour provided by customers, the cost of connecting poor areas was reduced from the government standard connection fee of $455 to less than $315. Connection costs were repaid by the community over five years via an interest free loan, allied with micro credit for internal plumbing and projects only going ahead with at least 60% community support.
The case of La Paz and El Alto is widely heralded by NGO groups as a victory for the people against a foreign 'grab' of their water
Families not connected to the network paid an average of $4.78 per month for water against an average of $1.55 per month for those served by AISA. By the end of 2005 a total of 97,031 families (608,000 people) had been connected to the water network. There were disputes about the speed of the new connections and how to respond to an influx of new urban dwellers near the concession zone. In 2006 Bolivia's President Morales created a water ministry charged with renationalising water operations, lead by Abel Mamani, who previously ran Fejuve, the anti-private sector pressure group operating in La Paz and El Alto. Sisab, the Bolivian services regulator, was called to produce an audit justifying ending the concession, but they gave AISA an A+ rating in April 2006 and qualified it as Bolivia's 'best firm'. This was overruled and the concession was handed over in 2007.
Iconic events for the NGOS
The case of La Paz and El Alto is widely heralded by NGO groups as a victory for the people against a foreign 'grab' of their water. A depressingly high proportion of NGO literature covering such contracts bears little resemblance to what in fact happened, which is a pity since there are plenty of instructive examples of private sector shortcomings. Some contracts that ended early simply deserved to fail because they should never have been awarded in the way they were — the private sector, like the public sector, can shoot itself in the foot with great confidence. Here are two famous examples.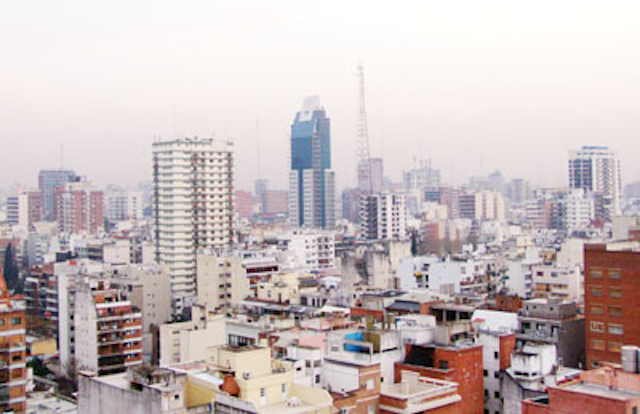 A humble exit: in February 2002, Azurix cancelled its contract with the Buenos Aires province and rapidly sold off its other contracts
Cochabamba, a mistake, as tragedy…
The Bolivian city of Cochabamba deserves its iconic status, because it encapsulates how not to develop and implement a concession. The fast-growing city has suffered from water shortages for decades. In 1997, the World Bank supported a concession serving the city but its lower cost option was rejected because influential landowners did not support it. The World Bank withdrew and in 1999 a 40-year $270 million bulk water and sewerage concession was awarded to International Water's Aguas del Tunari, the only bidder.
The concession was then developed through negotiation offering a 15-17% guaranteed US dollar rate of return, with exchange risk covered by local tariffs along with a law obliging everybody to connect to the system — including well owners — irrespective of their ability to pay. No public consultation was taken either over the law or the concession process.
The World Bank proposal did need any tariff rises for five years but Aguas del Tunari raised tariffs by 20% (and more for the poor) in January 2000 with a general belief that further price increases would follow. That April International Water withdrew after some days of serious rioting. The Bolivian government acquired 80% of Aguas de Tunari from the consortium for twenty-five cents in 2006.
…and farce in Buenos Aires Province
Bankrupted American energy firm Enron today is a byword for corporate criminality; its Azurix water subsidiary ought to be a byword for corporate aqua-asininity.
Azurix offers a plethora of reasons not to plunge into the water sector without looking from absurdly high winning bids for contracts to wonderfully inappropriate management strategies. Azurix spent $439 million in 1999 on a concession serving two of the three regions of the Province of Buenos Aires. The contract got off to a shaky start when the British management arrived on the anniversary of Argentina losing the Falkland War and the local media referred to this as the 'British Invasion'. That was its high point. During 2000 there were problems with contaminated water (and contaminated language) which were eventually dealt with. In February 2002, Azurix cancelled its contract with the Buenos Aires province and rapidly sold off its other contracts.
Buenos Aires - foreign currency debt versus local currency tariffs
Why is it that some companies, with a long track record in international business, have run into major difficulties with foreign-exchange risks since in the long-term it is clear that foreign exchange crises are to be expected?
Suez and Aguas de Barcelona's gained the central Buenos Aires concession in April 1993 with a bid 27% below the previous municipal tariff. The Aguas Argentinas consortium inherited a network with 45% distribution losses, providing water to 70% and sewerage for 58% of the city. Aguas Argentinas was regulated by ETOSS which was staffed by former employees of the state company and not formally qualified for their new roles. Since 1996, AA and ETOSS were involved in contract renegotiations over bill collection and charging and total investment for the first five years was $750 million against the $1,200 million planned.
From 2001, ETOSS imposed a series of fines relating to AA's performance as the company reduced spending in the wake of the 2001 economic crisis and the 2002 Peso devaluation. When the Peso collapsed, Suez had €480 million in hard currency debt there mostly in water projects.
Over the next two years, the consortium made €969 million in provisions and write downs against the contract and foreign-exchange losses. Suez and Agbar sold their stakes in Aguas Argentinas to the municipality in 2006.
And how are La Paz, El Alto and Cochabamba today?
You rarely hear about what happens after a private sector participation contract is terminated. In La Paz and El Alto, from 2007 and 2010, Epsas, AISA's the state held successor connected 8,000 families to water and 6,667 for sanitation each year, 36% lower for water and 29% for sanitation than AISA managed.Epsas's total of 295,000 water connections in 2010 equates to 92% water coverage along with 69% sewerage coverage of the post 2007 coverage area, in contrast to AISA's 99% water and 80% sewerage coverage in 2005 for the original area. To the activists, AISA's demise was a triumph. To the pragmatist, perhaps Epsas is finding AISA quite a hard act to follow.
Despite its status among the anti-privatisation movement, Cochabamba's water services have not enjoyed a renaissance under popular control. Gven the backlash against tariff rises in 2000, financing has been a bane ever since and water truckers continue to dominate in the poorer areas, selling untreated water to a captive audience.
In 2004 more than 85% of people in poor areas continued to lack access to piped water against 11% in the wealthier, more politically influential districts. The poor, as usual, end up paying up to 400% more for their water, with 64% of these people identifying their poor water resources with illnesses. By the end of 2006, 50% of all people in Cochabamba lacked piped water and of those with piped water most were limited to just three hours a day.
Lessons to be learnt
There is little point in seeking contracts where an unsustainable element of risk is included. If you do not understand the market you aim to operate in, how are you meant to attain long term success in what is a long term business? Currencies do fluctuate against the Dollar and the Euro, so paying hard currency debt with soft currency tariffs requires appropriate risk management.
If a country has turbulent politics, you do have to take community and political engagement seriously and that means offering stakeholders real benefits in return for their business. The best contracts are those with full transparency during the award process and full engagement before the first bill gets sent out. When bills are delivered, tangible benefits have to be delivered at the same time.
Debates about public and private services tend to overlook the role of regulation. Utilities need to be held to account, as part of the confidence-building process. When people have axes to grind such as the regulators for Aguas Argentinas, formed from staff sacked as the former municipality sought to professionalise its activities, trouble can be expected.
Unfortunately, there will always be an information arms race between the regulators and the utilities, as each tries to second-guess the other. The negative impact of this arms race can be mitigated by co-operative data disclosure with a more equitable and stable relationship as a reward.
A regulator will naturally seek to be bigger, costlier, more powerful and extensive, and so regulators in turn need appropriate oversight and regulation. Independent regulation allied with appropriate resources and capacity building is essential to ensure the private sector operates to the interest of all. It has to ensure the optimal balance of service delivery and affordability while encouraging sustainable investment in the utility and its infrastructure.
Author's note: Dr Lloyd Owen is managing director of Envisager, a strategic consultancy advising governments, multilateral institutions, financiers and companies on water and wastewater market, policy, regulatory, environmental and management. He has written six books on water finance, markets and management including the 'Pinsent Masons Water Yearbook' (13th edition, 2011). This article is based on 'The Sound of Thirst: Why urban water for all is essential, achievable and affordable' and will be published by Parthian Books in June 2012.
More Water & WasteWater International Current Issue Articles
More Water & WasteWater International Archives Issue Articles