Product Review: Pumps, Mixers, Agitators
Jul 1st, 2012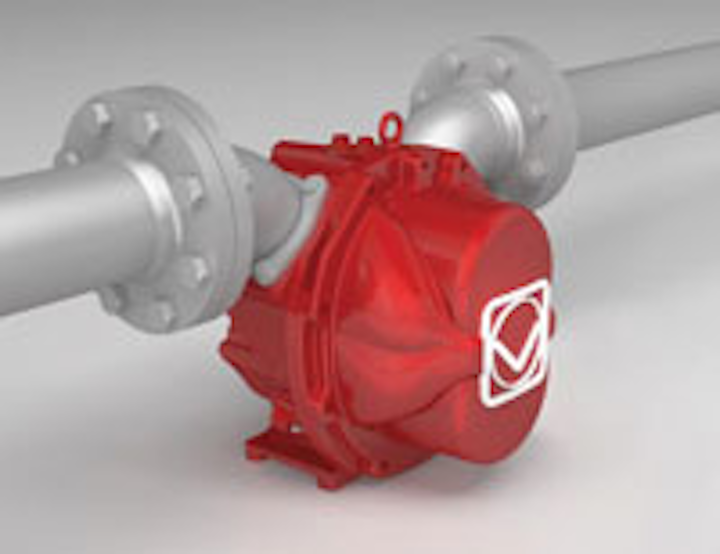 Rotary Lobe Pump for Cost-effective Operation
Vogelsang has introduced a rotary lobe pump concept with a new design: the IQ series, for wastewater and industrial applications. The pump chamber consists of a single central part and thus ensures low operating costs and cost-effective pumping of demanding media such as primary sludge or mechanically thickened sludge.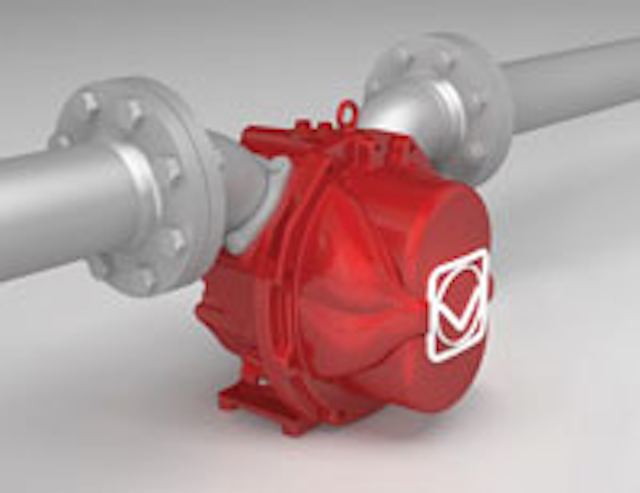 This makes the IQ series particularly suitable for sewage treatment plants or for industrial applications. It provides high priming capacity, but at the same time it can be simply and quickly drained to the greatest extent possible. According to the manufacturer, the number of relevant spare parts was reduced by half, so that the time needed for replacing wear parts has been significantly reduced.
High-pressure Micro Diaphragm Pump
The new KNF "Type NF1.25" micro diaphragm pump introduces a high-pressure solution for dosing or transferring liquids or liquid-gas mixtures at flow rates up to 300 ml/min. The pump is engineered to operate either intermittently or continuously against pressure up to 6 barG (87 psig) over the pump's entire lifetime. Versions can be specially developed to handle even greater pressure up to 10 barG (145 psig).
Typical OEM applications include water treatment systems, fuel cells, and semiconductors, among many others. Type NF1.25 pumps integrate a patented valve system and benefit from sophisticated diaphragm technology to achieve high levels of efficiency.
OEMs can choose from a wide selection of motors, including iron core DC, ironless core DC, or brushless DC (BLDC) versions. The BLDC models can be supplied with simple 2-wire operation or with 4 wires enabling advanced tachometer output and speed control input and a highly linear control curve (flow rate vs. control voltage) allowing for use in closed-loop systems. A wide range of standard voltages and frequencies can be specified.
Clean Water Pump for Rainwater Harvesting
The UK's HydroForce has launched a new pump specifically for all those involved in rainwater harvesting, from equipment providers and merchants to developers.
Design features include an alloy bulkhead, pressure release gap and twin chamber design which prevents ingress of water to motor, electrical components and to bearing oil, and for which a patent has been applied for.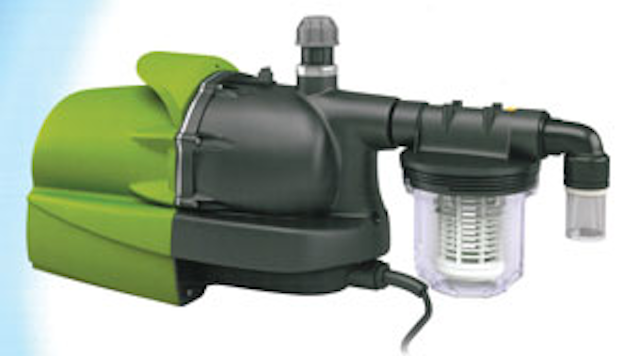 Other key features include that it is pressure sensitive (it turns itself off until there is a demand for water); it's dry-run protected (it turns itself off when no water is detected); and it comes complete with factory fitted filter, connectors and non-return valve.
Individually tested and automatically logged for quality on the production line, the HydroForce pump can be fully immersed in tank water or it can be externally connected to the tank above ground. www.hydroforcepumps.co.uk
European Pump Partnership
A long-term strategic alliance has been established between Caprari and Peme Gourdin, two European manufacturers specialized in water centrifugal pumps. Through the partnership Caprari will represent the new High Flow Line range of products and solutions designed for pumping water at high flow. A wide variety of configurations is available: alloyed cast iron, carbon steel, bronze and cupro-aluminium, AISI 316 stainless steel, duplex and super duplex.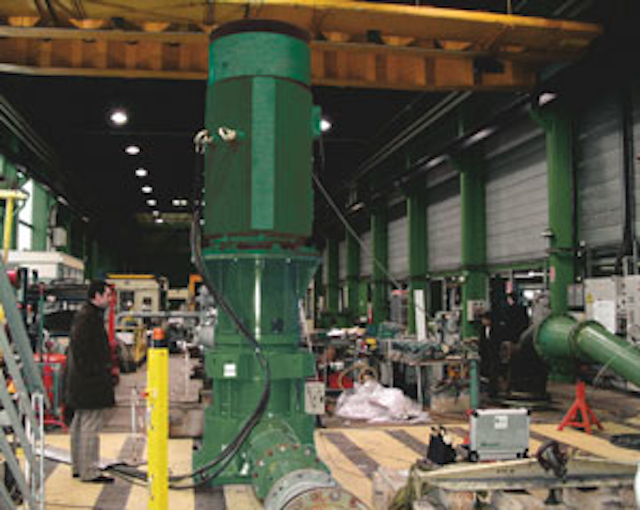 In return, the French division of Caprari will be taking advantage of the French territory of the Service Division of PEME GOURDIN, which includes a widespread network of Service Centers and teams of expert technicians. The services available at the present time range from installation to start-up, through to diagnostics, repairs, laser alignment, product re-conditioning.
Compact High Flow Pump for Sludge
Bredel has launched it SPX100D hose pump for challenging sludge applications to SPX run dry and handle high grit or air entrained sludge. Offering flows up to 400 gpm, the SPX100D can be used for scum, thickener underflow, belt press or centrifuge feed. With a self-loading design, hose replacement is quickly achieved where the pump sits.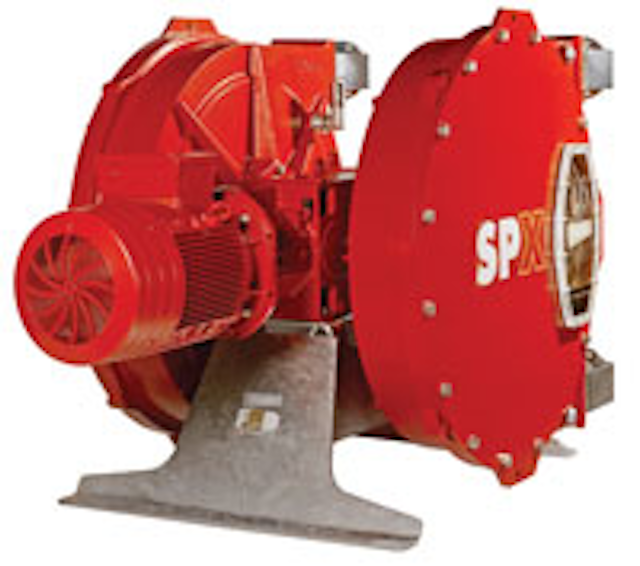 Bredel said that unlike other pump types, the highly abrasive materials do not affect pump life. The SPX100D also provides easy access to shims and shoes and the shaft design ensures fail-safe operations. Discharge pressure reaches up to 232 psi and operating speeds reach up to 30 rpm for continuous use and up to 38 rpm for intermittent use.
Materials are fully contained within the hose element and don't come in contact with the moving parts of the pump, preventing abrasive wear. There is no drive realignment or off-site rebuilding of the pump required. Both pump rotors are always fully and centrally supported by their own high strength bearings.
The Bredel pump also eliminates many pieces of ancillary equipment such as run-dry protection and seal water flushing systems and in-line check vales and is backed by a full two year warranty. www.caprari.it
Diaphragm metering pumps
Neptune recently showcased its Series 7000 mechanically actuated diaphragm metering pump that has specifically been designed with water and wastewater applications in mind. The mechanical design of the Series 7000 eliminates the use of contour plates on the liquid side of the diaphragm. The Series 7000 is self-priming and has a maximum capacity range up to 300 gph (1,135 lph) at 150 psi.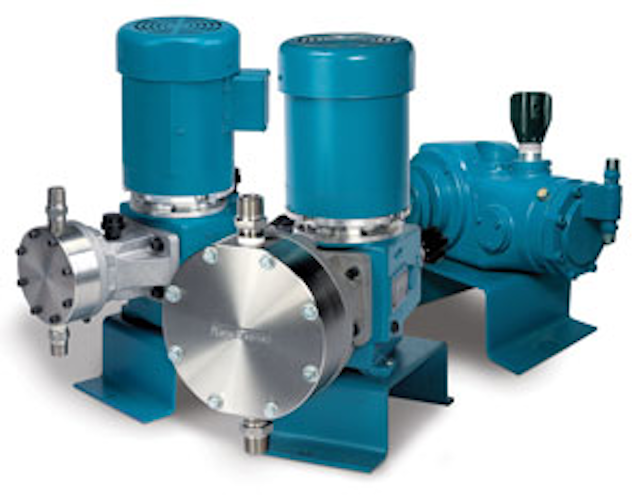 Also at ACE 12, Neptune exhibited its Series 500 hydraulically actuated metering pumps. The Series 500 pumps feature EZE-CLEAN™ valve cartridges that can be removed for cleaning without disturbing the piping to the pump and a Variable Oil By-pass™ stroke adjustment.
Series 500 pumps are manually adjustable from 10% to 100% of capacity via micrometer dial or flow may be controlled automatically by electric stroke positioners or motor speed controls.
More Water & WasteWater International Current Issue Articles
More Water & WasteWater International Archives Issue Articles