Uniting the Ultrafiltration Market
Last year Pentair jumped into the spotlight by snapping up Norit's Clean Process Technologies division for a considerable sum.
Mar 1st, 2012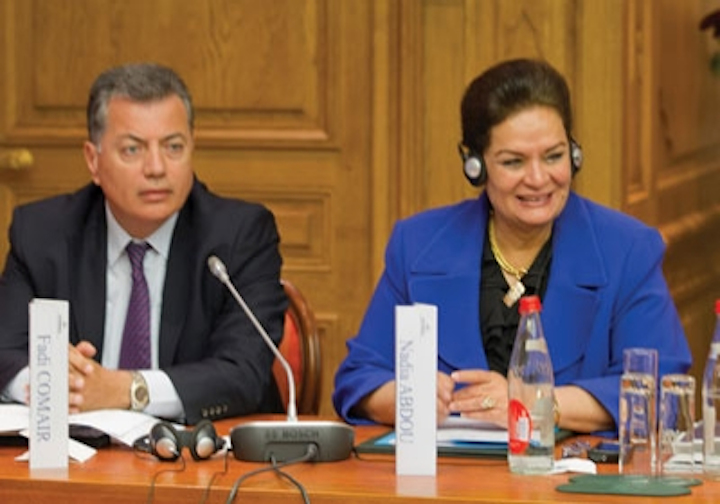 Last year Pentair jumped into the spotlight by snapping up Norit's Clean Process Technologies division for a considerable sum. CEO Randall Hogan speaks to Tom Freyberg about progress following the acquisition and why the company will not venture into manufacturing reverse osmosis membranes.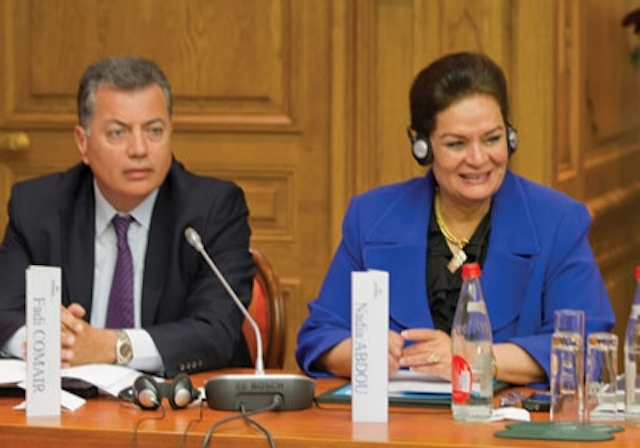 Entering the global water market is no mean feat. There are cases of university research projects being funded, commercialised and eventually producing products on a mass scale, such as California's NanoH2O. Then there are the entrepreneurial stories of driven individuals growing a company from scratch, such as Hyflux's Olivia Lum from Singapore, to report multi-million dollar profits years later.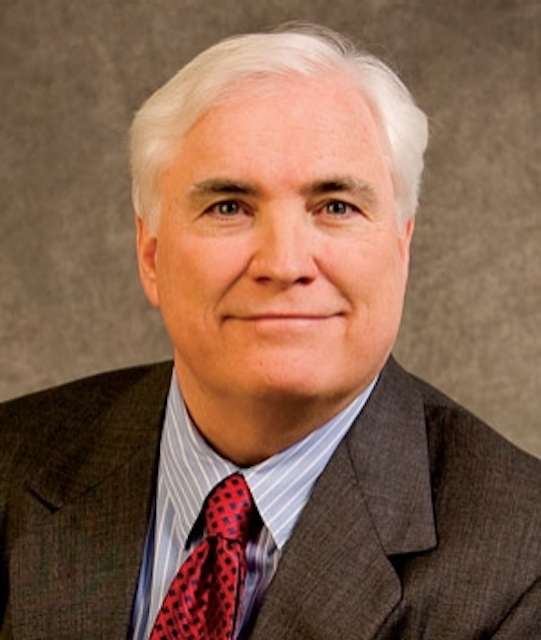 Hogan specialised in groundwater during his BSc at MIT
Pentair's story is different. Starting back in 1966 the company name was based on the Greek word "penta", referring to its five founding partners. Entering the paper industry two years later, the firm grew in this market throughout the 1970s until 1981, when it acquired a manufacturer of portable electric power tools. Then in 1988 a further acquisition pushed the firm into the electronic enclosures market.
In 2004 Pentair firmly entered the water market by acquiring Wicor Industries to solidify its $2 billion water technology business, with brands such as Sta-Rite, SHURflo and Hypro.
With an aggressively acquired background in paper, power tools, enclosures and finally water, many would have seen the US headquartered firm as diversified but not a heavy hitter in the global water industry. A further acquisition in April 2011 changed that perception. It was then that Pentair really excelled into the global water filtration market.
CPT partnership
Acquiring Dutch firm Norit's Clean Process Technologies (CPT) division for €503 million gave the firm – previously known mainly in the US – access to global markets. CPT had more than 170 distributors across 100 countries, generating nearly half of its sales in Western Europe, 20% in Asia-Pacific and nearly 10% in each of Latin America and the Middle East.
So has the acquisition been a 'match made in heaven', with Pentair leveraging CPT's global position yet helping to sell its filtration units into its familiar North American territory?
"When we looked at CPT, their ultrafiltration market share in the world was probably about 30% but in the US this was about 3%," says chairman and CEO of Pentair Randall Hogan. "Clearly they were underpenetrated in the US and weren't getting their fair share. So what we've done here is focused on deepening their contacts, which we have pretty well established here in the US with a bunch of industries.
"We've had some nice wins in the dairy business but really haven't had any big hits yet in water but I think that will come. Right now spending is down in that space. We do have the relationships with the EPCs [Engineering, Procurement and Construction firms] in the US through our pump business and Codeline [membrane housings] business."
When asked whether CPT's suggested 3% market share in the US has grown, the CEO adds: "It's too soon to say. We closed the deal in May and the US has been slow. We've had some nice wins – some $10-$15 million wins that CPT may not have secured on their own."
Leadership
But let's rewind a minute. Clearly the CPT acquisition established Hogan and Pentair firmly into the global water market but why did the company choose to invest 500 million or so euros into its water business over other areas? The answer partly comes down to Hogan's background and influence over the company.
Responsible for leading a $3 billion revenue group with 16,000 employees, he seems relatively calm, poised and eloquent for a CEO with so much going on.
Attending the first few years of college at the United States Coastguard Academy, he says that he "was interested in water" from an early age. Obtaining a degree in Civil and Environmental Engineering from the Massachusetts Institute of Technology (MIT), his speciality was groundwater and surface hydrology. He then worked as a water resource engineer and carried out computer simulations of rivers and reservoirs. "There weren't many companies doing that in the 1970s," he quips. After obtaining an MBA he worked in the oil and gas industries before working for GE in power generation.
"Water has always been a big part of power so I always felt quite comfortable and knew a lot about electrical engineering, graduating from MIT. I've always viewed water as an interest but it really didn't become a business interest until I came to Pentair."
Potting for success
Back to business - a key part of CPT's business are the X-Flow Ultrafiltration (UF) membranes with a large proportion of the firm's business remaining in the beverage sector. Norit's division was known as one which fostered innovation and a unique manufacturing process enabled the firm to control the pore size of membranes. The CEO says he is determined for R&D efforts not to subside following the acquisition.
"We've actually increased our R&D efforts. A lot of it is pore size. If you look at some of the tougher applications in beverage, controlling that pore size is what makes the process tick.
"There are some things we can bring to the Pentair-CPT partnership too, such as potting. There's the making of the membrane fibre and there's the potting of the bundles. And frankly we have better technology to pot than they do. Theirs [CPT] is a little more manual and so there's more variability in it. We do some potting for the Homespring central water purifier unit we manufacture, that is actually a more advanced process. We think we can add productivity by combining the best knowhow on the potting side, in addition to the art and science of their organisation."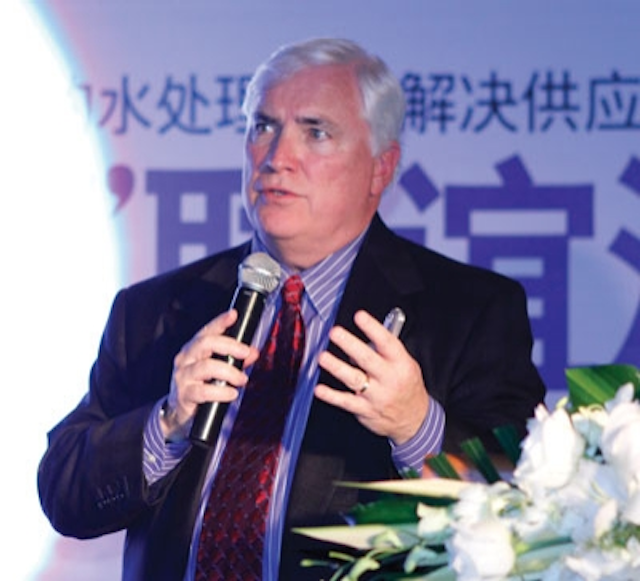 Flirting with Reverse Osmosis
With predictions that the Reverse Osmosis (RO) membrane market is expected to grow from $1.5 billion in 2009 to $2.8 billion by 2020, is this one area Pentair will continue to resist?
"Pentair does not produce its own RO membrane," states Hogan vehemently. "We make RO systems; the pumps, the vessels, the controls, the pre-filters (three different types of pre-filters) but we buy the RO membranes themselves. There are the big guys in RO membranes themselves and that's one area we chose not to compete. We think desalination will grow and the efficiency will have to grow.
"We see wastewater as an area where CPT and Pentair share growth, starting with industrial applications. In particular, we want to be basic in ultrafiltration because we think that UF offers more opportunities for energy efficient and selective filtration of purification. RO is a great technology that's highly energy intensive and it's a sledgehammer but not every nail needs a sledgehammer. Ultrafiltration provides different size hammers for the different size nails."
An example of how Pentair will supply systems other than the RO membranes themselves can be seen at Vietnam's Dung Quat oil refinery. The facility had a challenge with high silica levels in water supply for the power plant. A reverse osmosis water filtration solution was applied, incorporating Pentair's structural tanks, valves, pre-filters, treatment pumps and CodeLine vessels. Hydranautics membranes were chosen for the application, which Hogan says is the manufacturer they "have the best relationship with".
Realising the Nano Holy Grail
Keen to push Pentair and acquire its way to success in the UF market, Hogan says that being able to remove endocrine disruptors from the water stream is the "Holy Grail".
As chemicals that interfere with the body's hormone system, reports suggest they have been linked with adverse physical and neurological development in both humans and wildlife. Pentair has set out a roadmap to remove these on a commercial scale.
"The concern about the water supply today is you have caffeine in it, birth control in it and all kinds of chemicals that people are putting in their bodies," the CEO warns. "The exciting thing that people like to talk about is Nano UF. The Holy Grail is being able to take the endocrine disruptors out of the water stream."
Pentair scooped the "Innovation Not to Market Yet" award at Aquatech Amsterdam last year for its X-Flow Hollow Fiber (HF) nano. It says this combines the advantages of nanofiltration and HF technologies in one single process making it "capable of removing pollutants that are impossible to eliminate with current available technologies".
Project Safewater
Acquisitions, boardroom meetings and $3 billion in revenues to one side, Hogan says he recently spent time in the remote district of Colón in Honduras. In 2006 the Pentair Foundation injected $4.7 million to fund Project Safewater- Colón – a region in which 350,000 people had previously lived without clean water and a quarter without adequate sanitation.
What's interesting about the project is the creation of a micro enterprise model to encourage local ownership of water facilities.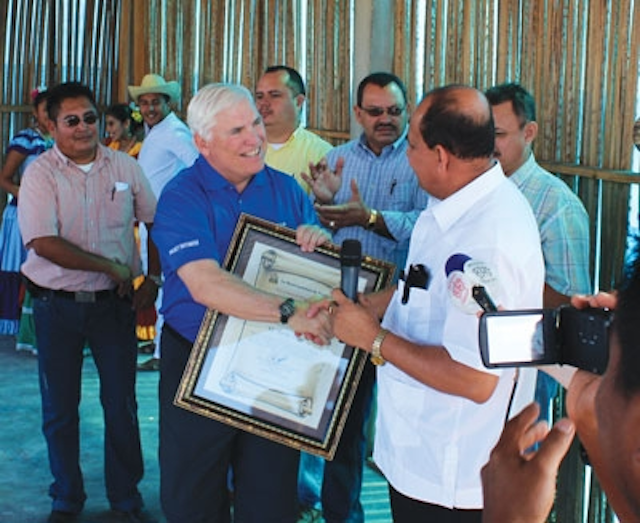 Charitable: Hogan says Pentair's Project Safewater creates micro entreprise models to help deliver water to developing nations
"What we saw was that there's an enormous amount of money that goes into trying to provide safe and clean water to the billion or so people that don't have it," says Hogan. "It's well intended. But if you go to places you see abandoned systems and failed models."
The CEO recites a story from his time in a local village only weeks ago. "A man had lost both of his legs. He couldn't work. To help people who were outside of the village, a 500 litre water tank had been installed on a donkey cart. This injured man drives the donkey cart and he delivers water to the people by a gravity feed into small cans. All of a sudden this person has a little business to bring the water. So that's what we mean by micro enterprise."
Elsewhere the model works by empowering a team of leaders in a village to take ownership of the problem, prior to equipment being installed, effectively creating "little water boards of directors in the village", as Hogan refers to it. "People that can pay, pay but people who can't afford it, get the water for free. The committee decides. This creates the micro enterprise."
Playing fair and closing remarks
Throughout the interview Pentair's CEO reiterates the company's philosophy to "Win Right". This company mandate states that it is better to lose business for the right reasons than win for the wrong reasons. Instilling such a moral high ground among 16,000 employees is commendable yet can't be easy when competition is growing and winning contracts gets tougher by the day. This begs the question of whether business has been lost as a result of this moral philosophy? "We may have lost a deal here and there," remarks Hogan. "We punch above our weight because we have people who are here that want to be here because of the culture. I was in the big power business and there were all kinds of companies playing all kinds of games in all kinds of ways. We don't play."
Discussing the global water challenges, Hogan adds: "Water is still the undervalued resource. Water still is sold generally below its economic value. The challenges are political and I don't know the solution to that. The need is fundamental. Whether you look at it in terms of the state of Colon in Honduras, where you can see it in people's eyes how foundational it is to their growth and dignity, having safe, clean water and safe sanitation. Or whether it's in a new industrial setting in China, where the water is polluted or a new development in Mexico. Water is fundamental to growth, that's why it's a nice place to be."
It seems that like power and water, as Hogan referenced earlier, water and growth will be interlinked for Pentair to spread its name outside of the US and at the same time, increase CPT's UF sales in the US. Pentair's acquisition of CPT last year certainly silenced critic's of the US firm's intention for the global water market. And if its business model of acquiring its way to success in paper, power tools and electrical cabinets is anything to go by, there could be plenty more acquisitions in the water sector to come. Watch this space.
Fast Facts: Randall J. Hogan
Randall J. Hogan was named Pentair's Chief Executive Officer in 2001 and was appointed Chairman in 2002. He first joined Pentair in 1998 as executive vice president, and president of the Enclosures Group (now known as Pentair Technical Products).
Prior to Pentair, Hogan was president of United Technologies' Carrier Transicold Division. Earlier he held leadership roles at the Pratt & Whitney division of United Technologies, and held multiple leadership roles at General Electric and McKinsey & Company.
Hogan is a member of the Federal Reserve Bank of Minneapolis Board of Directors and currently serves as Chairman of the Board of Trustees of the American Public Media Group & Minnesota Public Radio. He is also a Board member of Covidien, and a member of Minnesota Business Partnership Executive Committee.
Hogan holds an MBA from the University of Texas at Austin and a Bachelor of Science degree in Civil Engineering from the Massachusetts Institute of Technology.
After obtaining an MBA he worked in the oil and gas industries before working for GE in power generation.
More Water & WasteWater International Current Issue Articles
More Water & WasteWater International Archives Issue Articles