The Big Question: Nutrient Recovery
As part of WWi's ongoing technology series, we ask several companies: will the rise of the circular economy help the adoption of nutrient recovery technologies by utilities?
Nov 1st, 2015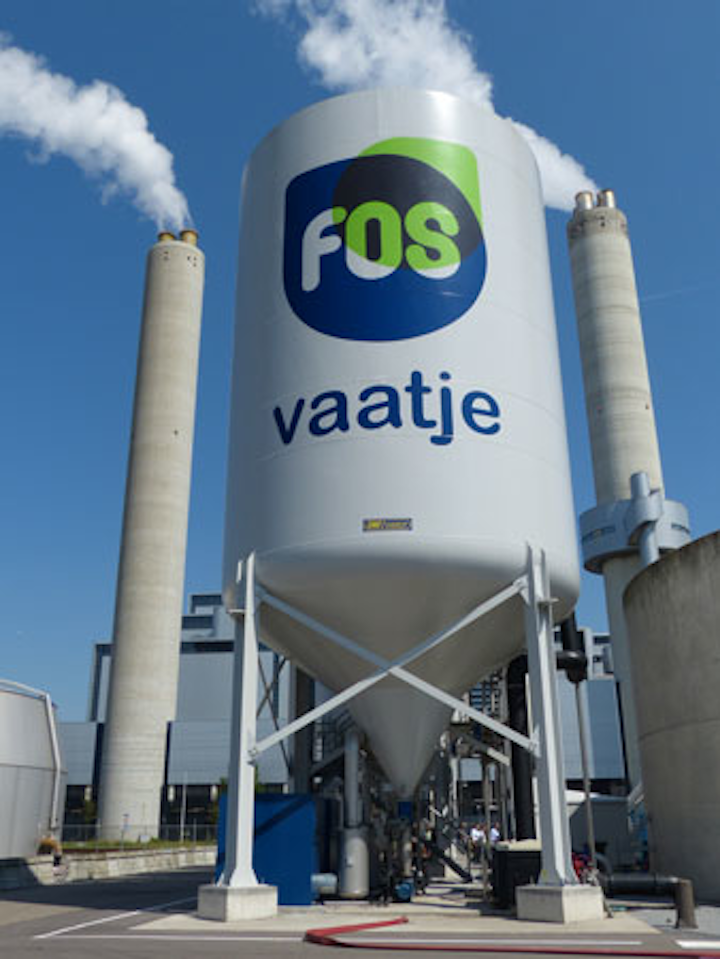 As part of WWi's ongoing technology series, we ask several companies: will the rise of the circular economy help the adoption of nutrient recovery technologies by utilities?
Transferring buzzwords into solid results
Dr Christian Kabbe, Berlin Centre of Competence for Water, Germany
Looking at the current situation, circular economy is nothing more than a buzzword politicians use to promise a golden and sustainable future. What I see is that they fear to speak out loud that there is a need for a much broader change of both, economy and society, which cannot be regarded separately either.
We read a lot about promises and huge investment programmes. But it is not always just about money; it is rather more about risks. Evolution and therefore innovation is rather connected to the question: who actually dares to take the first step, to take the first risk? If we look at the political structures of today, too many resorts are there, being responsible for and defending just small pieces of a linear system (value chain).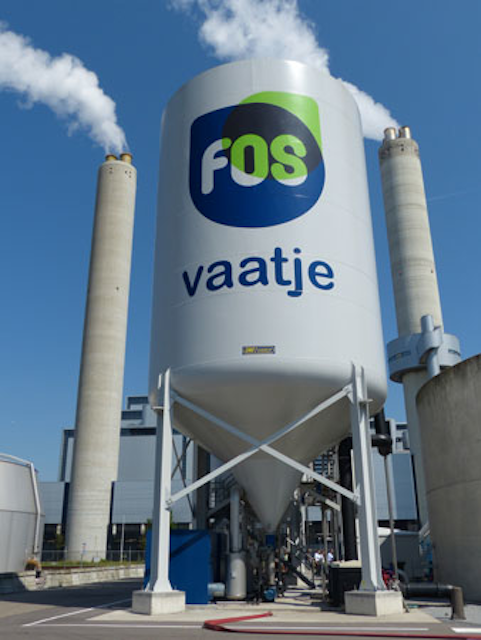 The whole legislation is frankly ancient and not yet designed to enable a circular approach. Yes, we recycle some materials and precious resources but we still waste too much of them. This is proven by the term "waste" that we still use. From my understanding of a circular economy, there will be no waste, there will just be resources. Of course, the circular system as a whole will generate a kind of steady state, a balanced supply demand ratio instead of the current "maximise consumption" (and profits) paradigm. The EC (DG GROW) and the EIB (European Investment Bank) did however launch a program to reduce the risk of innovators with bankable ideas towards circular economy.
If we want to manage the paradigm shift from waste to resource, from our dependency from the ancient dogma of growth to a well-balanced system, utilities will have to play their role as so-called bio-refineries, making resources again available for reuse or recycling. So, nutrient recovery and recycling will definitely be a pillar of circular economy. We cannot exist without them! But we can exist without rare earth metals wasted in non-essential electronic devices.
Here, the society is asked to set the right priorities for a sustainable future. And politicians have to re-learn that they are part of the society and nothing else. They are mandated to make decisions for the good of the whole society. Think forward, act circular! The future is created by those who dare, not by the ones who fear.
Utilities should take a lead role
Kees Langeveld, vice president business development, ICL
The public and utility attitude towards nutrient recovery has changed. Recently the drive came from a need to reduce pollution (eutrophication by phosphates, nitrogen in surface water). Today there is more public awareness about the limited availability and geo-political risk of finite essential minerals like phosphates.
This, coupled with the 2008/2009 crisis that changed the price of rock phosphate dramatically and brought it to a present level which is almost three times the value before the crisis, paved the way for all kind of phosphate recovery initiatives. These have become a big part in wastewater treatment plants (WWTPs).Water Treatment Plants.
Struvite recovery was developed into a process that improves the WWTP's operating rates and throughput in the filtration and beside this recovers the valuable nutrients ammonia, phosphate and magnesium into the circular economy.
Yet the bulk of the phosphate can only be recovered by finding solutions to the sewage sludge, which contains most of the phosphate.
The use of sludge as it is has many disadvantages (low concentration of nutrients, potential for inclusions of medicines, pathogens, drugs) but incinerating sludge opens the door to recover a more concentrated product, free of unwanted inclusions.
However, this material needs treatment to transform it into a plant-available fertiliser. Otherwise spreading this material on the field is the equivalent of spreading stones.
Apart from the application into the fertiliser industry (which ICL is actively doing in its Amsterdam fertiliser plant), new technologies are now being developed to transfer sewage sludge ashes into higher added value products. These include phosphoric acid and elementary phosphorous, which can be used as interesting raw materials for our chemical industry.
There is still some mileage to go before all technologies have been developed and make them economically feasible.
The utility companies, being close to their customers and having much public exposure, are challenged to take a leading role in these developments. And indeed they are very active.
The only downside sometimes is the lack of cooperation between utility suppliers (a part of the players working in isolation) and not enough market orientation (what can we do with the products?) in some cases. Watch this space: the Circular Economy train is coming on st(r)eam.
Realising business opportunities
Rudi Bogner, CEO, CNP-Technology Water and Biosolids
Utilities invest a lot in nutrient removal in their wastewater treatment plants. Most of the nutrients are found in the waste activated sludge and ultimately in the biosolids which are either beneficially reused or disposed.
In some regions the biosolids are used as a fertiliser, as they are rich in nutrients like phosphorous and nitrogen. Unfortunately they also contain heavy metals. Thus there is a discussion on the safety of using biosolids on agriculture fields.
The recovery of these nutrients is still not common for wastewater treatment plants, even though recovery technologies are available. Countries like the Netherlands, Denmark and Germany are upgrading their plants at the moment. Germany is changing its legislation on biosolids disposal right now.
There will be no biosolids disposal without recovering phosphorous other than for mono incineration where the ashes can be stored and used later if technologies to recover phosphorous are proven to be more economical. Switzerland is also looking for sustainability in nutrient recovery. An evaluation there shows that Switzerland can substitute natural phosphorous with phosphorus recovered from their wastewater treatment plants.
With our society's greater focus on sustainability, the recovery from phosphorous out of wastewater becomes increasingly important. Unfortunately at this moment, there are just not enough economic feasible processes in the market to convince wastewater treatment plants to be a trendsetter in this area even if utilities would like to generate income from selling the produced nutrients as fertilizers.
The owner of the Berlin WWTPs, "Berliner Wasserbetriebe" is doing this for a long time. Berliner Wasserbetriebe generates a revenue stream out of phosphorous recovery, even if it is yet only a small one. As more and more are following this idea in Europe there will be a market for these recovered nutrients out of wastewater treatment plants.
Realising business opportunities
Ludwig Hermann, senior commercial product manager MEW, Outotec
The Circular Economy may indeed change the game for nutrient recovery technologies and much more, it may trigger substantial investments and economic growth. This can only happen if the Circular Economy becomes more than a political catchphrase.
Currently, nutrient recovery is only implemented if recovery technologies involve accountable operating cost reductions. This condition is confined to struvite crystallization in EBPR plants which accomplish the cost reduction target regardless of selling the struvite crystals at market prices or giving them away for free.
All other nutrient recovery processes that have reached technical maturity require the removal of regulatory barriers and possibly even a change of prevailing paradigms. In particular the following regulations need revision:
A wider interpretation of official duties allowing or even encouraging public officers to undertake activities beyond the purification of wastewater. In some countries, for instance in Germany, recovering nutrients may be considered as a statutory offense due to not belonging to the official duties of a WWTP.
A paradigm change as far as system boundaries of a WWTP are concerned - the circular economy approach of treating wastewater as a resource must include recovery and recycling of the valuable substances.
This includes a review of commercial and in particular VAT related provisions. Currently it is not clear how a public utility can undertake commercial activities and selling products without hampering its statutory tax privileges.
In case of investments, the focus must shift from (low) investment costs to (low) life-cycle costs - a principle that so far has only scarcely been applied.
Consequently, the implementation of the Circular Economy requires a fundamental, political, societal, ecological and economic review of statutory tasks assigned to utilities and their operating framework.
A transdisciplinary process involving stakeholders from science, practice and regulatory bodies may be most appropriate for this task.
If the European society really introduces the Circular Economy and develops an adequate framework as outlined above, nutrient recovery by utilities can become an early mover and a success story.
Realising business opportunities
Tracy Young, growth technologies R&D director, Dow Water and Process Solutions
The movement toward a circular economy is indeed shifting the paradigm from a focus on waste to resource recovery. This comes at a time when our current rate of resource consumption as a society is becoming unsustainable.
If the current predictions about population growth prove true, the world's population will reach 8.3 billion by 2030, increasing the global demand for water by 30%, energy by 45% and food by 50%, according to the United Nations.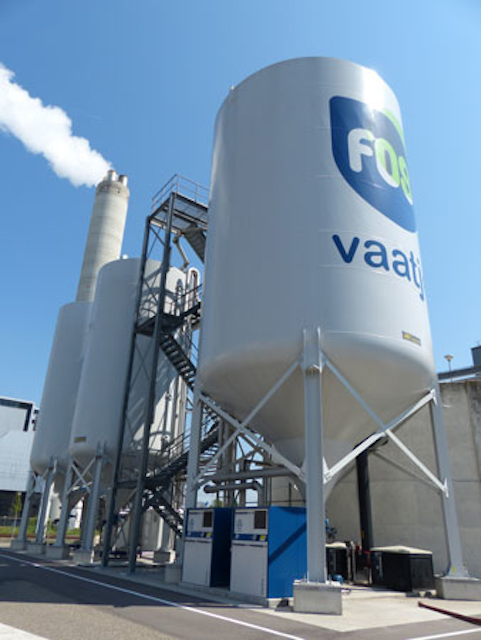 The concept of extracting resources from wastewater is not new, as beneficial reuse of water, biosolids, and energy recovery are all common practices in the wastewater treatment industry. It has been shown that nutrients, such as nitrogen and phosphorous, can be economically recovered from wastewater and provide a good opportunity for some municipalities to generate revenue, while providing agribusiness with needed nutrients for farming.
A circular economy can provide that paradigm where technology innovation and value chain collaboration come together to reduce waste, cost, and realise new business opportunities from recovery of valuable resources. One of the biggest challenges will be in establishing the business channels for specific markets and applications, where quality consistency, reliability of supply to meet demand, and costs are well-managed as we pursue new routes for sustainable resources.
Dow recently launched our 2025 Sustainability Goals, which includes a commitment to advance a circular economy through six major breakthrough projects that facilitate the world's transition to a circular economy.
More Water & WasteWater International Current Issue Articles
More Water & WasteWater International Archives Issue Articles