World News
After nitrate levels increased fivefold in large US rivers in intensively managed agricultural areas of the Midwest, between 1945 to 1980, they still remain high today, according to a study from the US Geological Survey (USGS).
Nov 1st, 2015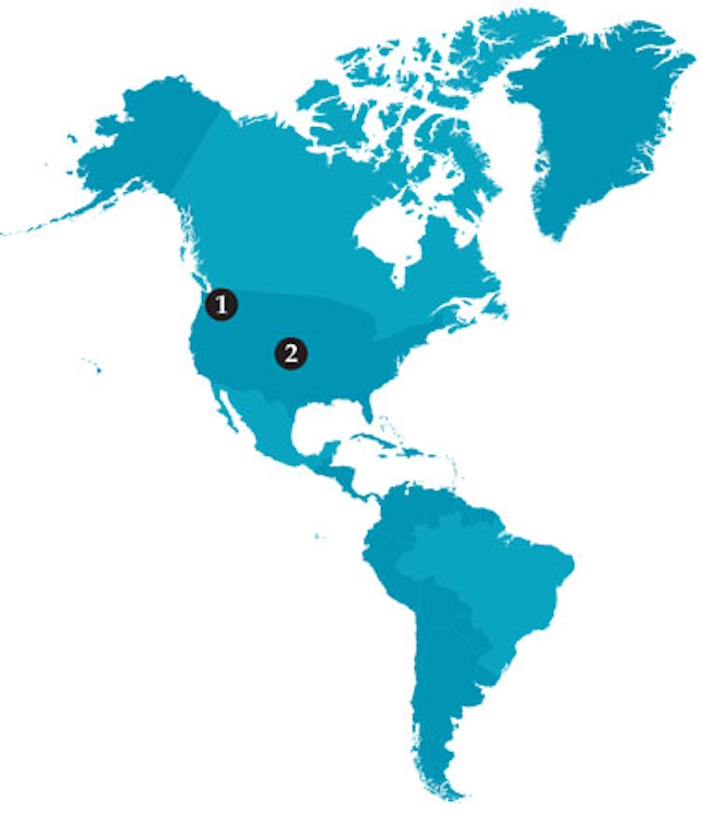 1) US: washington
After nitrate levels increased fivefold in large US rivers in intensively managed agricultural areas of the Midwest, between 1945 to 1980, they still remain high today, according to a study from the US Geological Survey (USGS). The greatest increases in river nitrate levels coincided with increase nitrogen inputs from livestock and agricultural fertiliser, which grew rapidly during the 35-year time frame. "Although the greatest increases in nitrate concentrations occurred prior to 1980, levels have since remained high in most rivers," said Edward Stets, lead author of the study.
2) US: Texas
The Environmental Protection Agency (EPA) has awarded the Texas Water Development Board a grant of more than $63.5 million to fund clean-water projects in the state. These funds will be used by the state of Texas to provide loans and other types of financial assistance to communities and state agencies for wastewater improvements. The aim will be to help improve water quality in streams, lakes, rivers, and bays, ultimately benefiting aquatic life and sources of drinking water. It can also contribute to improved public health by reducing hazards such as raw sewage discharges.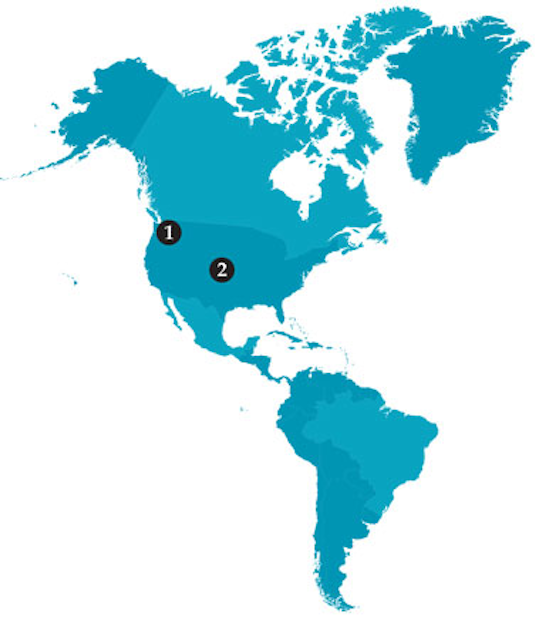 3) Spain
The Campo Dalías seawater desalination plant will soon provide 97,200 m3/day of water for 300,000 people in the western part of the Analusian province of Almeria, Southern Spain. Costing 130 million euros, Veolia Water Solutions & Technologies was in charge of the process components, and Spanish companies Sando, Inypsa and Montajes Electricos Crescencio Perez were responsible for the construction, civil engineering and management components. The plant will be operated by Veolia for 15 years and has been designed for an expansion to 129,600 m3/day should extra capacity be needed in the future.
4) Sweden
Municipal firm Stockholm Vatten AB has contracted Viessmann Group company, Schmack Carbotech, to upgrade its Henriksdal plant to convert wastewater into natural gas quality biomethane. Using a pressure swing adsorption process, around 180 million kilowatt hours will be produced from the project. The need for compressed natural gas (CNG) in Sweden is high, with 60% of buses running on renewable energy sources.
5) Iraq
Iraq´s State Company for Oil Projects (SCOP) will use zero liquid discharge (ZLD) to eliminate all liquid waste discharge from its Karbala refinery. Veolia Water Technologies will engineer, procure and deliver a Zero Liquid Discharge system based on its Brine Evaporator and Crystallizer technologies for calcium sulfate seeded slurry processes. The EPC contractor for the project will be HDGSK, a joint venture comprising Hyundai Engineering & Construction, GS Engineering & Construction, SK Engineering & Construction and Hyundai Engineering.
6) Oman
The 150,000 m3/day Sohar 1 desalination plant in Oman was struck by more problems with a "technical malfunction" causing disruption in water supply to the governorates of North and South Batinah and Buraimi. A statement from the Public Authority for Electricity and Water (PAEW) said the disruption affected water supply for up to 48 hours. It was also in May when the Sohar 1 plant was unexpectedly shutdown due to operational issues and flooding of the seawater intake area. Bidding is also underway in the country for the construction of two desalination plants in Barka and Sohar.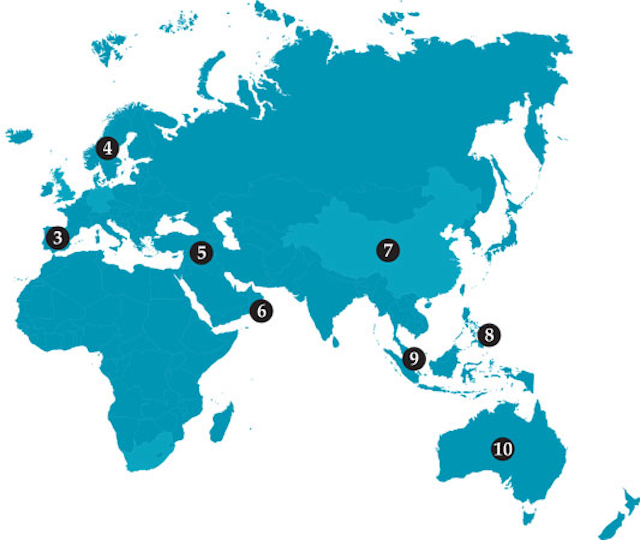 7) china
Shenhua Ningxia Coal Industry Co., a division of Shenhua Group, China's biggest coal producer, has awarded Aquatech a contract to provide a water treatment facility that includes a Zero Liquid Discharge (ZLD) plant for a coal to liquid fuels conversion project. The ZLD plant will recycle over 55,000 m3/day of wastewater generated by the four million tons per year plant and eliminate all wastewater discharge. The project aims to ensure that Shenhua Ningxia complies with statutory regulations and minimises its overall water footprint.
8) Philippines
Maynilad Water Services Inc. (Maynilad) has hired consultancy Black & Veatch to create wastewater management design standards for more than nine million people across Metro Manila in the Philippines. The scope of work for the project includes developing specifications for construction, testing and commissioning as well as design guidelines and standards. B&V has previously worked on wastewater facilities in Singapore and Hong Kong.
9) Singapore
Following an 18-month trial to determine the reliability of ceramic membranes, national water agency PUB will upgrade its Choa Chu Kang Water Works (CCKWW) using the technology. Set to be operational by 2018 with a capacity of 182,000 m3/day, the project will be larger than the Andijk III drinking water plant in the Netherlands at 120,000 m3/day. Dutch company PWN Technologies will supply its CeraMac technology with membranes from Japanese company, Metawater. UGL (Singapore) Pte will design and build the plant.
10) Australia
The 450,000 m3/day desalination plant currently standing idle in Victoria could be fired back up to help ease drought conditions in the region. Completed in 2012, the project was awarded by the Victorian government to the AquaSure consortium (SUEZ and Thiess) to finance, design, build, own and operate (BOOT) over 30 years. Costing AUS$3.5 billion, the plant was designed to provide water for four million people until 2039 but was put on standby after the drought eased. The project in Wonthaggi has been referred to by Lisa Neville, environment and water minister, as an "insurance policy".