Product Review: Pumps, Mixers & Agitators
Collection of product and news announcements focused on Pumps, Mixers, and Agitators.

Jul 18th, 2013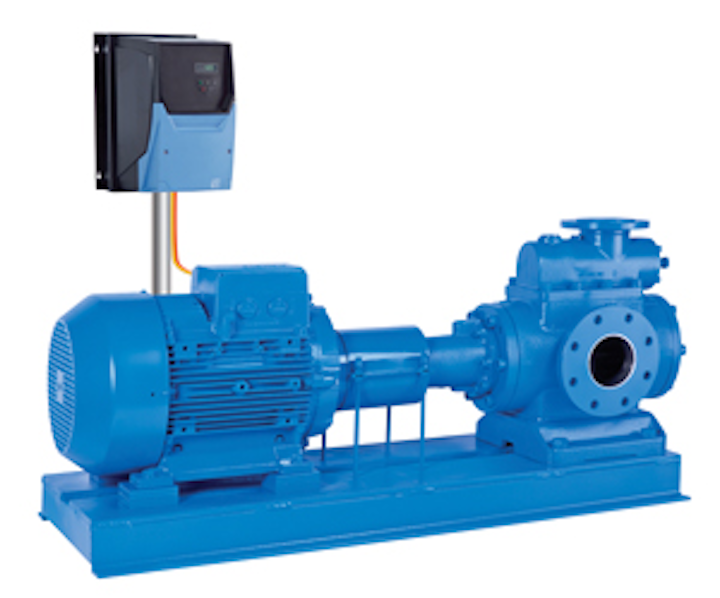 Variable speed drive pump sets
Colfax Fluid Handling said its complete pump sets consist of the pump, motor and a frequency converter that can help to reduce operating costs by 40%.
The foundation of the solution is the Variable Speed Drive (VSD), which uses 87-Hz technology. The new generation of screw pumps combines two developments to reduce operating costs.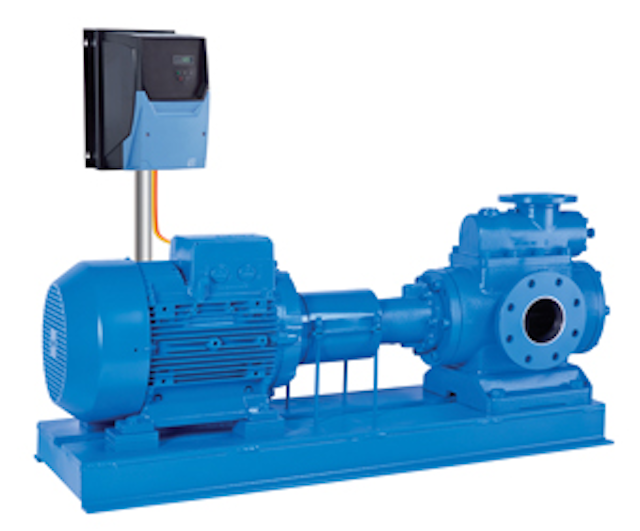 The company said: "In the past, it was necessary to compromise pump size and screw pitch in order to obtain the desired capacity range, but now with VSD the required capacity is achieved with pinpoint accuracy. The system can be adjusted when system or operating conditions change."
Each pump set complies with current legal regulations but all known future requirements as well, such as EN 6003430:2009, EUP).
---
Pump station control advancement
Pulsar has introduced its Quantum 3 with integration to its Flow Pulse flow meter. Quantum 3 uses the measurements from the flow meter to provide warnings based on measured flow rather than a calculated flow rate derived from changes in level.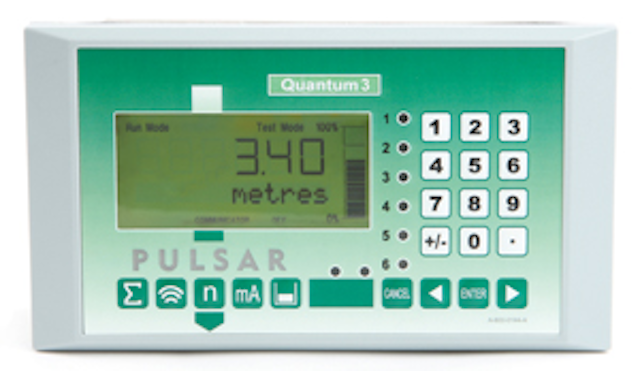 Pulsar's Zenith introduced peak energy tariff avoidance to reduce energy costs, while Quantum and Quantum 2 added user-focussed features including automatic pump reset, saving hours of staff time, 'time to spill' and 'burst and block' alarms.
Quantum 3 can control a further three Flow Pulse units (four in total), with the aim that users can monitor flow rates from individual or multiple pumps and at critical points.
---
Acquisition boosts NOV Mono's cavity pump market share
National Oilwell Varco (NOV) has completed the acquisition of Robbins & Myers so that many of the Robbins & Myers industrial products have been placed under the Houston-based NOV Mono division of National Oilwell Varco.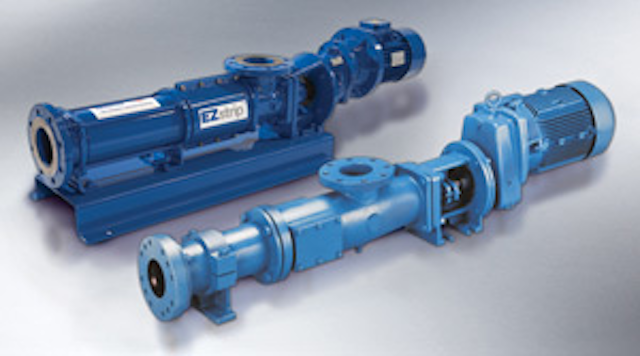 The aim of the merger was to boost NOV Mono's position to supply progressing cavity pump technology. The legacy Robbins & Myers business was a leading supplier of engineered equipment and systems for critical applications in global energy, industrial, municipal, chemical and pharmaceutical markets.
The following Robbins & Myers businesses are now part of the NOV Mono business:
• Springfield, Ohio-based Moyno Inc., manufacturer of progressing cavity pumps, sludge pumps, metering pumps, sanitary pumps, mag-drive pumps, multiphase fluids transfer systems and grinders.
• Dayton, Ohio-based Chemineer Inc., provider of mixing technology and manufacturer of quality equipment for fluid agitation applications.
• Claremore, Okla.-based Tarby Inc., manufacturer of progressing cavity replacement parts and pumps.
---
Pump designed to work uninterrupted
T-T has launched its UNIQA series of pumps, which goes from 4 to 200kW with 2, 4, 6 and 8 pole motors, 50/60 Hz power and DN80 to DN400 discharge ports, vortex impellers with full free passage and channels with anti-blockage systems, make the Uniqa® series ideally suited to operation in any conditions.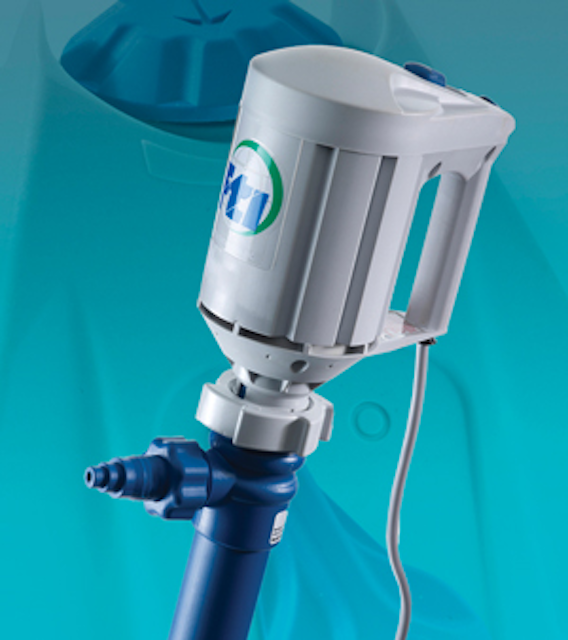 The motors have been designed to reach the Premium Efficiency Class IE3 according to the CEI EN 60034/30 regulations, can work in uninterrupted service S1 in water up to a temperature of 60°C, as per NEMA A. All hydraulic components are designed to provide highest efficiency and best performance.
The Aquavault seat gate valve is the latest engineered product to be added to T-T's valve portfolio. It incorporates a number of features such as a captive dezincification resistant stem nut within the EPDM vulcanised wedge to ensure long-life operation and guided polymer wedge shoes for reduced operating friction.
Additionally the triple stem seals are replaceable under pressure and the valve is suitable for buried service. Furthermore, the Aquavault™, to BS516 also exceeds the demanding torque requirements of EN1074-2. Manufactured in robust ductile iron with all materials WRAS listed the valve is suitable for wide ranging applications including potable water.
---
Drum emptying pumps for increased control
The Finish Thompson range of drum emptying pumps is now available with the option of a new high performance, variable speed electric motor which provides 650 watts of continuous power combined with infinitely variable speed control. The M5V motor is said to be 40% more powerful than comparable units and this helps to eliminate problems associated with heat build-up resulting from overloading or voltage fluctuations.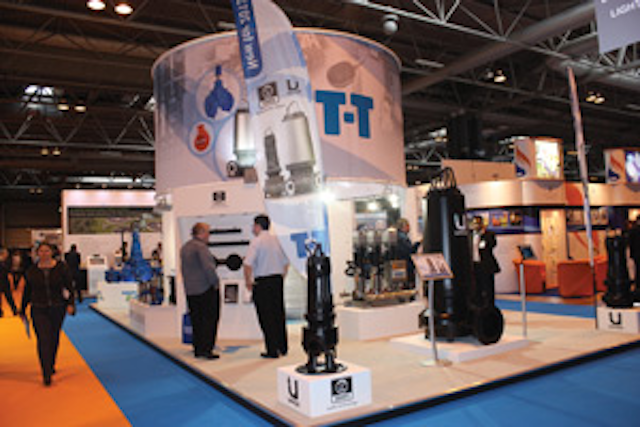 Available from pump specialists MICHAEL SMITH ENGINEERS the new M5V motors are designed for use with the PF, TB and TBF series drum pumps. These new motors incorporate an improved bearing retaining system designed to eliminate any chance of movement and have larger threads on the motor shaft coupling to help compensate for increased torque.
The new speed control system features a circuit board mounted potentiometer which uses spade connections to make replacement easier and a resistor circuit which prevents premature failure due to arcing. Also, although usually never required, the carbon brushes can now be replaced. The infinitely variable electronic speed control means fluid flow can be precisely controlled, while the double wall motor housing minimises noise and vibration and a downdraft cooling system helps contributes to extended motor life.
These new motor options further extend the capabilities of the established range of Finish Thompson drum pumps which are ideal for transferring many liquids, including corrosives, solvents and viscous fluids. Models are available to handle capacities up to 150 lit/min and viscosities up to 100,000 centipoise.