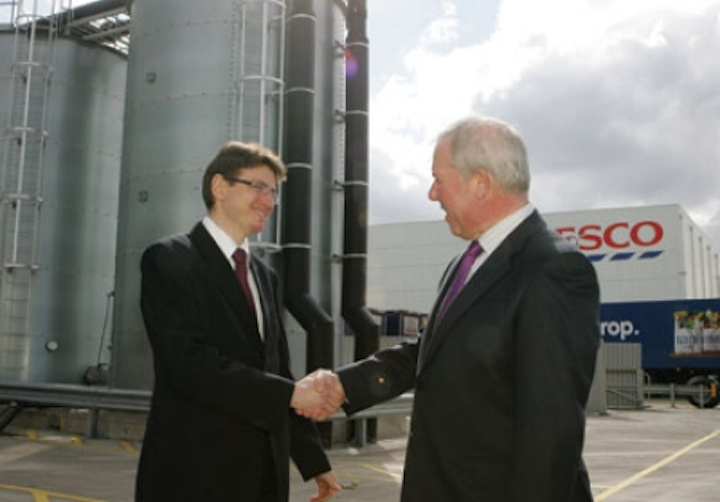 Field notes
Water Framework Directive reaches anniversary milestone
The Water Framework Directive (WFD) entered into force 10 years ago on 22 December 2000, after a long political debate that started in 1988 at the ministerial meeting in Frankfurt.
It has deeply transformed the water management across Europe through the introduction of key mechanisms, according to the European Water Association (EWA). Since 2000, the WFD has been complemented by daughter Directives (Floods, Groundwater) while additional directives (Floods, Marine Strategy) have expanded the management framework.
From the beginning, it was clear that the implementation of this legislation was a huge task requiring a lot of preparatory works, ongoing development of tools and methods, and continuous commitment of decision makers and stakeholders. In 2001, Member States decided to join forces under the aegis of the European Commission via the Common Implementation Strategy (CIS).
Ten years on and much work has been completed at both national and river basin levels.
Today river basin management plans have been adopted by a majority of Member States. However, the European Commission is urging seven remaining states to comply with the legislation and submit their plans. Member States concerned include Belgium, Cyprus, Denmark, Greece, Malta, Portugal and Slovenia.
River basin management plans should have been adopted by 22 December 2009 and in the absence of satisfactory responses, the Commission may refer them to the European Court of Justice.
The EWA said: "The move towards the restoration of water resources process is now well on track even if it is likely that the good ecological status cannot be achieved in every basin across Europe by the end of the 1st planning cycle in 2015."
Moving forward, in 2012 it is hoped the Water Blueprint to Safeguard Europe's Water Resources, being elaborated by the European Commission, will deliver the first conclusions of the progress already made and outline further details of the 2nd planning cycle.
- Read WWi's interview with Dr Jorge Rodriguez Romero, WFD team co-ordinator at the European Commission, starting on page 12.
---
Changes at Northern Ireland Water following Christmas freeze
Government-owned Northern Ireland Water (NIW) has set out proposals to spend £577 million on infrastructure, immediately after freezing conditions in the UK led to burst pipes and tens of thousands of homes and businesses were left without water during the Christmas period.
The utility plans to ramp up expenditure to comply with EU guidelines on wastewater and, as well as the £577.5 million earmarked in capital investment, £615.4 million will be set aside by NIW for operating costs over the next three years.
According to the Belfast Telegraph, the totals formed part of the Price Control (PC10) agreement the firm has made with the Northern Ireland Authority for Utility Regulation.
Laurence MacKenzie, now former chief executive of NIW, told the newspaper the PC10 settlement represents "a significant challenge for the organisation".
At the time of going to print, reports revealed that MacKenzie resigned over his organisation's mishandling of the region's water crisis. NIW however said that "NI Water can confirm that we have no further planned rotational outages of water for domestic customers across Northern Ireland."
The company has been said to have received one million contacts from customers during the crisis.
---
Competitive market for England and Wales backed by report
A report from the UK Parliamentary Environment, Food and Rural Affairs committee has recommended that a competitive water market similar to Scotland's model could be introduced across the rest of England and Wales.
Ahead of a proposed Water White Paper expected later this year, the report - Future Flood and Water Management Legislation - recommended that a measured introduction of water competition should be included in the White Paper.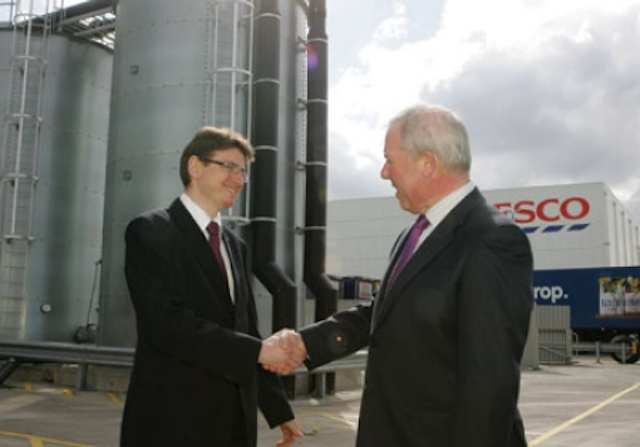 It said that this should be the case as long as the system could be created which maintained certainty for investors over the future of regulation and structure of the industry.
Alan Sutherland, chief executive of the Water Industry Commission for Scotland (WICS), the economic regulator of the Scottish water industry, said: "We are pleased that the benefits of the competitive market in Scotland have been recognised and we believe a similar system could work in England and should be part of next year's Water White Paper.
"For over two years now businesses and public sector organisations in Scotland have benefited from a competitive water market which has not only delivered cost savings but has also reduced water usage, driving significant environmental advantages as well."
WICS highlighted an independent report on the competitive market in Scotland, which showed that since 2008 over 45,000 customers in Scotland have renegotiated the terms of their supplies – receiving either better prices or more tailored levels of service, and in many cases both.
The report added that savings for customers are forecast to exceed £110 million over the next decade.
---
Sale agreed of Biwater Holding's UK Subsidiary to UK arm of MWH Global
The end of 2010 saw Biwater Holdings Limited ('BHL') agreeing to sell its UK based subsidiary Biwater Services Limited (BSL) to MWH Constructors Limited, the UK construction arm of MWH Global Inc. (MWH).
The aim behind the acquisition, which follows the withdrawal of its interest in Cascal N.V. in July 2010, was to allow BHL to exit the "regulated UK water market".
BSL was a wholly-owned subsidiary but substantially independent business unit of BHL based in Manchester. The company acts as the holding company for Biwater Treatment Limited, Farrer Consulting Limited and BiProduct Recovery Limited.
Larry Magor, chief executive of BHL, said the move completed the company's period of strategic alignment. He said: "The company will continue with its successful core strategy of securing export and project financed projects in the international water and wastewater market."
Robert Uhler, chairman and chief executive officer of MWH Global Inc., added: "Together, we provide a broader range of skills to address the creation, management and optimization of existing wet infrastructure assets.
"This is especially relevant recognizing changing, and sometimes conflicting, demands of energy, infrastructure rehabilitation, refurbishment, efficiency and carbon reduction."
---
In Brief
Metering contract worth £300 million signed in London
Britain's Thames Water has signed a 10-year deal outsourcing all its metering services to Vennsys, a consortium led by Veolia Water UK.
Under the £300 million contract, the joint venture will manage all Thames Water's meter installation, meter reading and the implementation of AMR (automatic meter reading) from January 2011 until March 2020.
Thames Water said 28% of the 3.3 million properties it supplies currently have meters but the aim is to increase this number to 60% by 2020.
More Water & WasteWater International Current Issue Articles
More Water & WasteWater International Archives Issue Articles