Travelling in the Right Direction?
The European Water Framework Directive requires all water bodies to achieve a "good" qualitative and quantitative status by 2015.
May 1st, 2010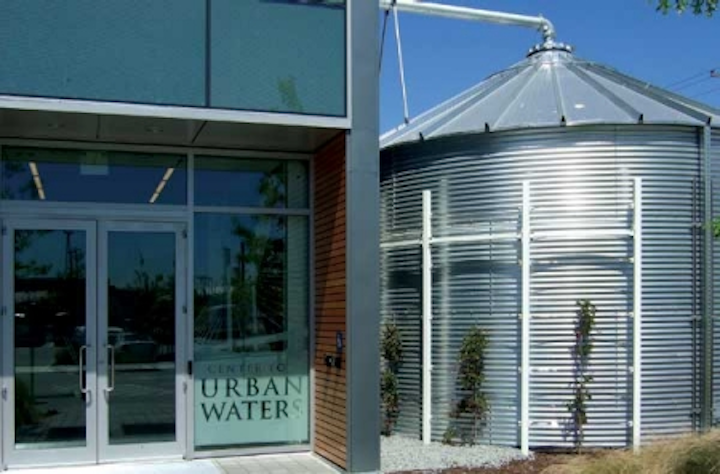 The European Water Framework Directive requires all water bodies to achieve a "good" qualitative and quantitative status by 2015. Nick Reeves questions whether countries facing budgetary constraints will have the right environmental, scientific and engineering skills necessary to meet the legislation's targets.
Attitudes to water are urinous and wrong–headed: revered and polluted simultaneously. Yet water has wide cultural significance, is central to the Abrahamic faiths and is endlessly referred to in ancient religious texts and works of art. But, today, over a billion of the poorest people on the planet don't have access to it, and we in the West are profligate with it. What kind of nonsense is this?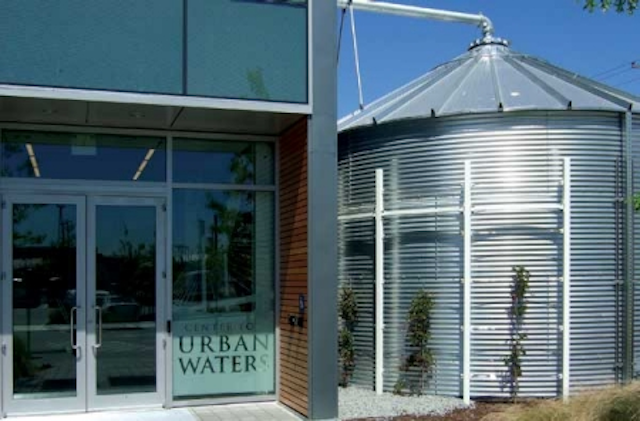 Dumped: there is an increasing demand across Europe for cleaner rivers, lakes, coastal waters and groundwater
Water, we say, is precious and water bodies are acknowledged as the beating heart and arteries of thriving settlements. Yet our track–record in the management of water environments is truly abysmal. It beggars belief that many coastal waters across Europe are still unsafe to bathe in. We have the know–how but not the political will. Good intentions are just hyperbole.
| | |
| --- | --- |
| | CIWEM's executive director Nick Reeves believes public participation will be key in achieving goals set out in river basin management plans |
Consider how the quality of some of our most beautiful rivers and landscapes are being sacrificed in the drive for more housing and more development. How will we square the circle of population growth and demand with good ecological status?
Water may be the fuel that drives the growth of towns, cities and economies. But water–waste and polluted water lie at the heart of our corrosive consumer culture. It has become a 21st century conundrum set in sharp focus by a world bent out of shape by climate change and poor leadership. Already rivers and lakes are drying up and water–wars a reality in some parts of the world. But, in Europe at least, the unpromisingly named Water Framework Directive will – we must hope – put environmental considerations above economic ones and trump them for good.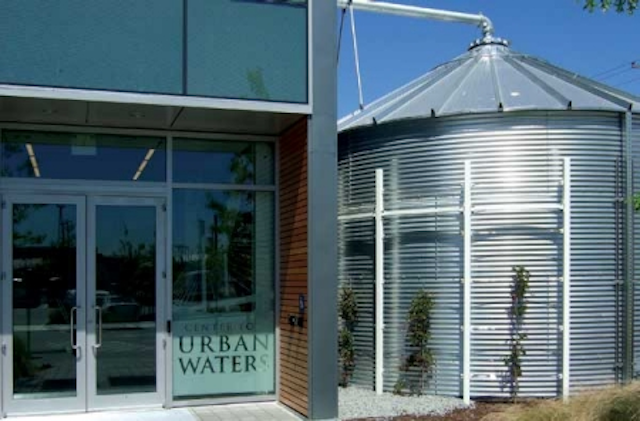 The directive aims to expand the scope of water protection for all waters
Uniquely, in the modern era, the Directive is a piece of legislation that came about by public demand; it was nobody's route to political power and nobody would get rich quick on the back of it. Neither was it dreamt up or concocted by self–regarding politicians and bureaucrats. The Directive appeared in December 2000 as a consequence of increasing demand by citizens and environmental organisations for cleaner rivers, lakes, coastal waters and groundwater. In polls and surveys people listed "water pollution" among their top five concerns. In some EU countries 71% of people stated that water safety is the most important of all environmental issues.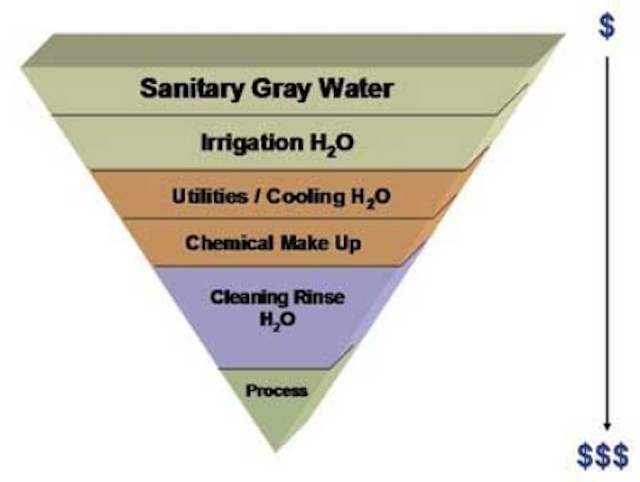 So citizen action and public concern were two of the main reasons why the European Commission made water protection a top priority and is determined to make our waters clean and kept clean. The Directive requires that all water bodies achieve a "good" qualitative and quantitative status by 2015. But it won't be easy. Beggared by global economic meltdown will EU countries sacrifice their environmental priorities?
To achieve the goal it will be vital to involve local communities and community groups. The Directive is not just about good ecological practice and techno–fixes. If local people aren't at the heart of plans and strategies for integrated water management it will fail to deliver. The Directive must be a tool for community engagement and change, and not a barrier.
The Directive has history, though. Early European water policy – with standards for those rivers and lakes used for drinking water abstraction – can be tracked back to 1975, culminating in 1980 with binding quality targets for our drinking water.
It also included quality objective legislation on fish waters, shellfish waters, bathing waters and ground waters. But there were still gaps in legislation and pressure for a rethink of water policy came to a head in 1995.
Consultation with the public, with NGOs, local and regional governments and water users led to a two–day conference in May 1996. Attended by some 250 delegates including representatives of member states, water providers, agriculture, environmental groups and consumers; the outcome was overwhelming.
There was clear agreement that while considerable progress had been made in tackling water pollution and safety issues, the current regulatory regime and policy was fragmented and no longer fit for the purpose of meeting high ecological status, the needs of citizens and for tackling climate change. The demand for a more integrated approach to managing water throughout the Euro–zone was loud and clear. And this is what the Water Framework Directive seeks to achieve: a fully joined up and unprecedented approach to the management of water and water bodies.
The Directive has a number of important aims: expand the scope of water protection to all waters, surface water and groundwater; achieve "good status" for all waters by a set deadline; water management based on river basins; "combined approach" of emission limit values and quality standards; getting the price right; getting rationalising legislation and getting the citizen more closely involved.
Of all these objectives, getting people involved is – arguably – the most important and the most challenging. Without public support and involvement the Directive is done for. But, when the Directive was launched, nobody anticipated one of the worst recessions of modern times and that people's priorities might change.
So, why is public participation so crucial? I believe there are two main reasons. Firstly, decisions on the most appropriate measures to achieve the goals in the river basin management plans will involve balancing the conflicting interests of community and other groups. The economic analysis requirement is intended to provide a rational basis for this, but it is vital that the process is open to the forensic examination of those who will be affected. Undoubtedly they will have their own opinion on the economics of the measures and should be given the opportunity to voice that opinion.
Secondly, enforceability is a key issue. Measures can only be enforced with the agreement and cooperation of people and community interests. The Directive should be about the kind of social justice that was so important to the late Michael Foot – one of the most unspun of British politicians.
The greater the transparency in the setting of objectives and the reporting of standards, the greater the care Member States will take to implement the legislation. And the greater the power of citizens to influence the direction of environmental protection, the more likely the success of the Directive.
But a lot has happened since the Directive came into being. The political and economic landscape has changed and we are in the midst of a global economic crisis. Public attitudes have changed too. Polls suggest that the environment is not the high priority it once was and fewer people now believe that climate change is real. A recent poll showed that more people believe in angels than climate change – how bonkers is that?
So, in gloomy economic times, people across Europe have more urgent and immediate concerns. The environment as an issue for public debate is pretty much confined to the political salons of Europe's capital cities. The 'climategate' scandal apart, the environment rarely appears on the front pages. Job security, the economy, housing and pensions, to name a few, are the things that concern voters now.
This is the age of austerity, and austerity measures to reduce the burden of indebted countries means that those bodies and agencies responsible for delivering the Directive will likely have less money, fewer resources and dwindling public support. Budgets are being slashed in a way that could undermine the Directive's goals. Some of those directly involved in making the goals a reality have told me that budgets only recently put in place are under close scrutiny and may yet be cut.
There's worse news yet. Staff are being shed right across the water and environment sector creating fears that the environmental, science and engineering skills necessary to implement the full range of plans will be lost. Remember, there is already a skills drought in Britain, especially in engineering and science, and education budgets are being hit. So, just how joined up and integrated can we now be? Is the target of good ecological status by 2015 really do–able? I have my doubts. But I trust that someone very clever indeed is doing the sums and re–writing the plans in a way that will deliver the goods.
Meanwhile, some local authorities are yet to fully understand the implications of the Water Framework Directive and the key role they must play. There is a breathtaking level of ignorance still. But those that do understand worry that they will not have the means or the support to implement the Directive's requirements. It is now being openly suggested that much of the work will fall to the voluntary sector. But this cannot be right and is a worrying state of affairs. Local councils will be central to the success of the Directive.
Despite huge steps forward in countries like Britain, Germany and France; Europe's waters are in need of renewed efforts to get them clean and keep them clean. After thirty years or so of European water legislation the challenge of water protection, through integrated water management, is one of the great environmental challenges of our time.
The initiative that came about from genuine public concern, and expressed through the political process, cannot be deflected by short–term economic woes that come and go. In the 21st century we must show that we really understand the importance of our water environment and commit to collective stewardship. It's time to gift the future over the present.
---
Author's note:Nick Reeves is executive director of the Chartered Institution of Water and Environmental Management (CIWEM). CIWEM is a UK–based professional and examining body for scientists, engineers, other environmental professionals, students and those committed to the sustainable management and development of water and the environment.
More Water & WasteWater International Current Issue Articles
More Water & WasteWater International Archives Issue Articles