Melbourne Harnesses Unused Energy in Water Supply Network
An energy recovery initiative helped the primary water authority in Australia reduce its energy costs and helped deliver water to the area's residents more efficiently.
May 1st, 2010
An energy recovery initiative helped the primary water authority in Australia reduce its energy costs and helped deliver water to the area's residents more efficiently. Mick Lemon and Jaco Dekker look at how a series of energy recovery turbines were implemented.
In 2005 Melbourne's primary water authority, Melbourne Water, was searching for a way to maximise its own energy efficiency and reduce its greenhouse emissions.
As climate change had taken a critical toll on Melbourne's water reserves, it was necessary to find a way to achieve this as it strived to meet the city's demand for accessible, clean water and not endanger the current supply. Melbourne Water also set an aggressive target of reducing its greenhouse gas emissions to zero by 2018, and was looking for new ways to meet this goal.
To help meet these goals, the water authority embarked on a new energy recovery initiative. The initiative would take advantage of the city's natural terrain and existing water supply system to create a renewable energy source. This would help reduce its energy costs while contributing to healthier air quality for Melbourne's residents.
Easing a complex installation
Melbourne Water manages a number of large reservoirs located high in the Yarra mountain ranges on the outskirts of the city. Water from these reservoirs is distributed by gravity to smaller service reservoirs, where the available hydraulic head is often significantly higher than the energy needed to transfer this water to households.
By replacing some of the pressure–reducing valves and energy dissipaters with energy recovery turbines at each service reservoir, Melbourne Water was able to harness this unused energy embodied in Melbourne Water's water supply infrastructure.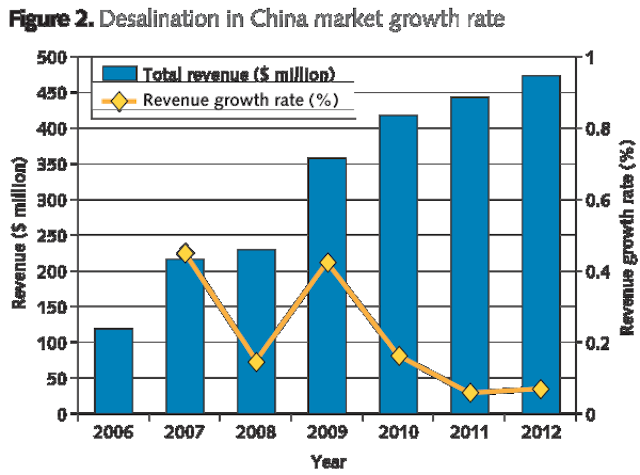 Melbourne Water turned to Tyco Tamar, a division of Tyco Flow Control, to undertake the complex mechanical and electrical installation of the energy recovery turbines. Hydro Tasmania Consulting managed the project and Geotechnical Engineering was involved in the site civil works required to install the turbines.
This project involved detailed design, construction and commissioning of seven energy recovery turbines, which would be placed in strategic locations across Melbourne Water's infrastructure. The key objectives were to recover the surplus hydraulic energy currently created in the current water supply, generate significant greenhouse gas reductions that would contribute to Melbourne Water's target of zero net greenhouse gas emissions by 2018, provide positive financial returns to Melbourne Water, and limit any operational risk on the water supply system. The introduction of energy recovery turbines within a complex water supply system, such as a Melbourne Water, is a relatively new concept.
As a result, there were a number of technical obstacles that presented themselves during the design and installation, including possible damage from water hammer and potential risk to the water network.
Implemented solutions included providing protection for the existing network against water hammer and ensuring that the energy recovery turbines would not impact the operating flexibility or risk profile of the network. It was ensured that the energy recovery turbines could adjust to the varying water supply demands by remote control.
Benchmarking success for future projects
To date, seven energy recovery turbines have been installed in Melbourne Water's infrastructure and have already begun to yield results (see table above). These results will set a benchmark for recovering energy from urban water systems that future projects can measure against. The completed energy recovery turbines are designed to generate on average 40,000 megawatt hours of energy per year. This represents enough energy to power 5,000 homes for a year. Since the installation, Melbourne Water has already seen a significant measurable energy savings from the turbines, including energy savings equivalent to 52,000 tonnes of CO2 per year – the equivalence taking 13,000 cars off the road.

Since 2000, Melbourne Water has achieved a 50% reduction in greenhouse gas emissions and 51% of its energy is now generated from renewable sources, of which the mini–hydro plants that operate the energy recovery turbines are a major component. Once the seventh energy recovery turbine is fully operational, Melbourne Water will meet 25% of its power requirements using the complete set of turbines.
Applying this technology to new water authorities
While this work to date has captured some of the best opportunities for energy recovery in Melbourne Water's network, other opportunities to become more energy efficient and further reduce the operation's carbon footprint remain. Melbourne Water is actively investigating where else they may be able to recover energy within their existing system.
Other water authorities have the capability to increase their current energy efficiency and reduce their greenhouse gas emissions by implementing similar energy recovery turbine systems, as highlighted by Melbourne Water. In particular, due to certain geographical characteristics, Tyco Tamar believes this type of energy recovery project may be equally successful in any application where excess water pressure is present in the water infrastructure.
---
Author's note:
Mick Lemon is the manager and Jaco Dekker is the business development manager of Tyco Tamar.
More Water & WasteWater International Current Issue Articles
More Water & WasteWater International Archives Issue Articles