EPA's Clean Water Strategy: What it Means for U.S. Industry
A final draft of the EPA's Clean Water Strategy is set for publication at the end of the year but what will this mean for companies in North America?
Nov 1st, 2010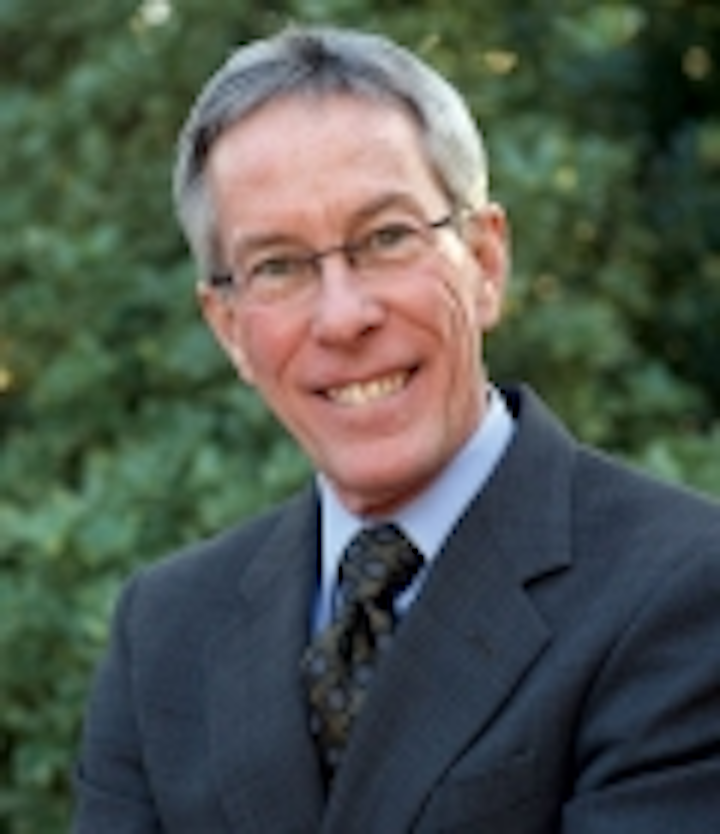 A final draft of the EPA's Clean Water Strategy is set for publication at the end of the year but what will this mean for companies in North America? Some experts believe the step up from the 1972 Clean Water Act is encouraging, others question where the funding will come from to enforce and research the new regulations. Sue Poremba reports.
| | |
| --- | --- |
| | EPA administrator Lisa Jackson |
In August 2010, the US Environmental Protection Agency (EPA) released a working draft of its Coming Together for Clean Water: EPA's Strategy for Achieving Clean Water for public discussion. Posting the draft on its blog, the EPA received nearly 100 comments from industry experts, many of them agreeing that the EPA's strategy was a good start, but it had a long way to go.
The strategy is built around two main themes: healthy watersheds and sustainable communities. It's a logical stepping point from the EPA's 1972 Clean Water Act, which focused on keeping water fishable, swimmable and free from traditional pollutants.
Over the last 30 years, stressors have shifted, as demonstrated by EPA's National Aquatic Resource Surveys, the strategy says. These recent surveys found that nutrient pollution, excess sedimentation, and degradation of shoreline vegetation affect upwards of 50% of our lakes and streams.
In addition, the strategy goes on to say, recent National Water Quality Inventories have documented pathogens as a leading cause of river and stream impairments. Sources of these stressors vary regionally, but the main national sources of water degradation are said to include: agriculture, stormwater runoff, habitat, hydrology and landscape modifications, municipal wastewater, and air deposition.
Nutrient control
The EPA said it must now meet these shifting needs and priorities but what does the industry think? In theory, they agree it is a good strategy. It brings attention to issues like nonpoint pollution and watersheds.
David Delasanta, president of wastewater recovery company CASTion in Boston, found the document to be encouraging. "It recognises that there is a new set of environmental issues that need to be resolved," he says. "With the Clean Water Act, we were able to clean up a lot of pollutants, but there is a new generation of problems we need to confront. The document cites one – nutrient control. Old regulations never confronted that, but back then, they had more immediate problems to deal with."
Ronald Sheffield, an assistant professor at Louisiana State University specialising in water resource engineering, is more sceptical of the strategy, saying the draft is "Pollyannaish".
"In a perfect society, this would strategy would be great," he explains. "But currently, we don't have the resources available."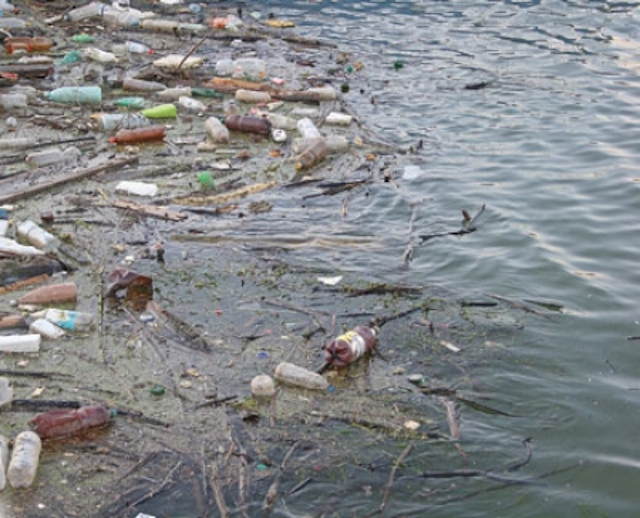 It is hoped the Strategy would help to clean up water habitats, such as Louisiana, which has been labelled as a "dumping ground"
The document, he adds, appears to assume the costs to implement any action on the strategy would be passed along to the states rather than being made available at the national level. Sheffield is in a prime location to watch the impact of any clean water action. This year's Gulf of Mexico oil spill brought international attention to Louisiana's water habitat, but this is a longer standing problem. "We've been a dumping ground for half the country, and we deal water quality issues in our marshes and offshore," he says. "And as an avid fisherman, it impacts me personally."
But Louisiana is not a rich state and its economy, like many others across the country, is struggling. That has Sheffield wondering where the money will come from to enforce the regulations the EPA wants to put in place.
He's not the only one. Funding to implement the ideas within the draft, monies for new technology and research, and the source of the funding are all concerns that are raised.
"There are a lot of great ideas included in the strategy," says Larry Baker, senior fellow in the Minnesota Water Resources Center and owner of WaterThink, LLC. "But those ideas need more research: source reduction, lifecycle analysis, and effectiveness of green infrastructure, for example. The EPA doesn't have the money for the research."
Where's the money going to come from?
Jim Pease, a professor at Virginia Tech, sees the funding issue differently. Pease has 20 years of experience in water quality issues, and for the past six years, he's served on the scientific and technical advisory committee for the Chesapeake Bay Program, so he has regular interaction with the EPA on water-related issues.
The problem, according to Pease, is the EPA isn't required to take a cost benefits analysis of the activities the agency deems necessary. His opinion is that the agency is trying to protect itself from criticism of the costs involved, but in the end it is a mistake. He thinks the EPA needs to understand how much money is truly needed for any given project, but also to do a needs breakdown if the funding dollars aren't there.
"For example, say it will take fifty billion dollars to restore the Chesapeake Bay, but there is only forty billion dollars available. What can we realistically do? What are the decisions that have to be made?"
However, it is agreed that no matter how much funding might be available, the EPA can't reach its goals without better technology and tools. While the EPA strategy states it will rely on "robust science and cutting-edge technology" - getting to that point will require prolonged research efforts – something not mentioned in the strategy's goals.
Current technologies work for current regulations, but as Delasanta explains, cleaning up nitrogen, one of the efforts set forth in the strategy, is very expensive but today's technology isn't adequate. "We reached the limits of what biological treatment can do."
Green infrastructure and TMDL
More effort is needed to understand the effects of green infrastructure in urban space and how that is going to affect water quality. As heavily populated communities plant trees and park space, as well as institute sustainable building practices like green roofs, new runoff and wastewater issues will arise. No one is quite sure what the long-term effects of this new green infrastructure will have on water sources, although there is a growing interest within the industry.
Key strategies guiding the EPA's efforts
• Systematically assess the nation's waters to provide a baseline for transparently tracking progress

• Increase focus on protection of healthy waters

• Enhance EPA's ability to restore degraded waters, restore ecosystems, and take action to increase the number of restored waterbodies

• Reduce pollution entering waters

• Enhance watershed resiliency and revitalise communities through multi-benefit, sustainable technologies and approaches that will ensure resiliency to increased threats associated with climate change, development, urbanisation and other factors
There is concern that many of the goals within the document are good in theory but that they are too vague as written to work in the real world. One example cited several times was the Total Maximum Daily Loads (TMDL). While the consensus is the industry is glad that it was mentioned in the strategy, there are no details of what the standard should be or how all of the watersheds will be assessed.
The EPA plans to use the Chesapeake Bay watershed as its model for restoration and pollution reduction, but says it will work with states and other agencies like the US Department of Agriculture to create strategies for clean-up and funding sources.
There is some scepticism in using the Chesapeake Bay. This isn't because it doesn't need to be cleaned up but because it has been a problem for so long that those familiar with the watershed wonder if it will be a representative model for future watershed protection.
Sheffield grew up in the Chesapeake area and learned his career at the watershed. "We're no closer to fixing that watershed than any other one in the country," he says. "If you double the efforts there, you might turn it into a mediocre success story, but turning it into a model success story is extremely optimistic or a bit naïve."
Education, education, education
One item that the experts would like to see included is educational efforts – not just for farmers and others who will need to regulate wastewater runoff, but for the general public. Keeping water clean and safe is the responsibility of everyone and everyone should understand how water is polluted. The more people are involved in keeping water clean, the better the chances of success.
EPA commitments
• Use bold, new, creative, more effective ways to implement CWA and other programs, more strategically deploy existing regulatory authorities and enforcement programs, as well as voluntary approaches and market-based incentives

• Rely on robust science and cutting-edge technologies, particularly in emerging areas of concern such as climate adaptation, ecosystem services, integrated watershed approaches, and emerging pollutants of concern

• Increase focus on improving environmental quality in disadvantaged communities that have historically suffered severe degradation of water quality and habitats that provide key ecosystem services

• Engage a broader range of stakeholders in decision-making and provide the public and other stakeholders with reliable information about their waters and the pollution impacting their waters

• Achieve and document measurable results.
The EPA hopes to have a final draft of the strategy in place by the end of 2010. The question remains of what the new regulations and suggestions will mean for the industry as a whole? First, it will mean a refocus of the governing process and in the operations of state regulators as permits will begin to include new strategy items.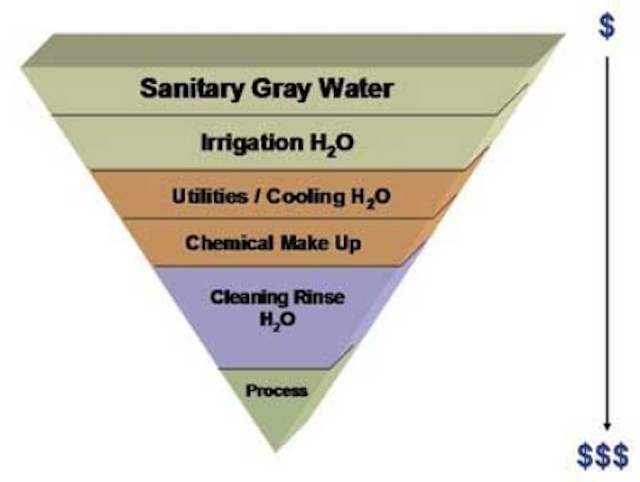 The EPA said one of its major commitments would be to rely on cutting-edge technologies to help deal with emerging pollutants
There will be more emphasis on nutrient control and levels of nitrogen and phosphorous is likely to be lowered considerably. It is expected that there will be a higher level of accountability, with more inspections and reviews of monitoring records and performance.
The strategy will also encourage those in the water and wastewater industries to be more proactive about water protection. "There will be a strong focus on waters that aren't currently impaired," says Pease.
The focus on saving those waters before they are polluted will save time and money overall. "It's a long haul to get impaired waters functioning."
All in all, the EPA strategy says it best.
"There is no silver bullet – no single program or regulation will allow us to accomplish our goal. Carrying out all of these principles is where the true 'coming together' must happen to address the primary stressors from multiple angles."
More Water & WasteWater International Current Issue Articles
More Water & WasteWater International Archives Issue Articles