Why Discolouration Is Not a Colourful Sight
Discoloured water reaching customers is a major issue facing utilities across the UK.
Nov 1st, 2010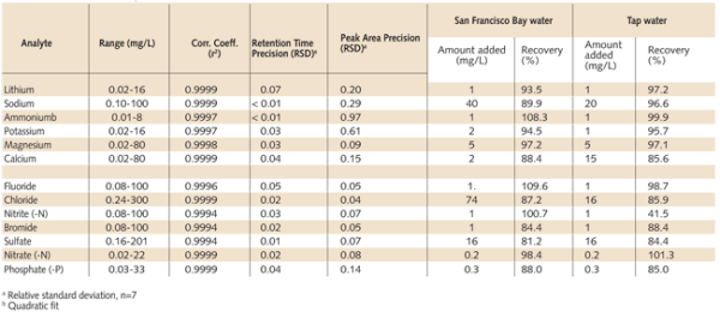 Discoloured water reaching customers is a major issue facing utilities across the UK. Instead of using customers as 'turbidity sensors' and waiting for complaints to indicate discolouration in the network, water companies should use modelling techniques to predict and minimise the risk of such issues. Dr Dominic Cook explains.
Despite high compliance rates to drinking water standards, UK water companies are still faced with a large number of customers who come into contact with discoloured water. This remains the single largest water quality issue facing water companies. In the latest Annual Drinking Water Report (2009) released by the Drinking Water Inspectorate, approximately 35% of reported discolouration incidents were the result of planned work activities. The occurrence of these incidents can be avoided through informed operational discolouration risk planning.
On average one third of water quality customer contacts are attributed to discolouration or 'brown water'. With the associated costs of each contact being as much as £500, it is in water companies' best interest to reduce these as much as possible.
However, despite the rapidly approaching conclusion of the Section 19 Program and the introduction of Distribution Operation and Maintenance Strategies (DOMS) in 2002, discolouration customer contact frequencies persist. Therefore, when managing aging infrastructure, the effective reduction of discolouration customer contacts is an increasing challenge to water companies.
In addition, the water regulator across England and Wales - Ofwat - has recently upgraded managing discolouration from 'desirable' to 'must have' with its inclusion as a Serviceability Indicator. Therefore water companies now face the additional expense of severe financial penalties if discolouration targets are not met.
What causes discolouration?
It can be essentially considered as a three stage process where the discolouration is a source of material, a process of accumulation and finally remobilisation which causes a discolouration event.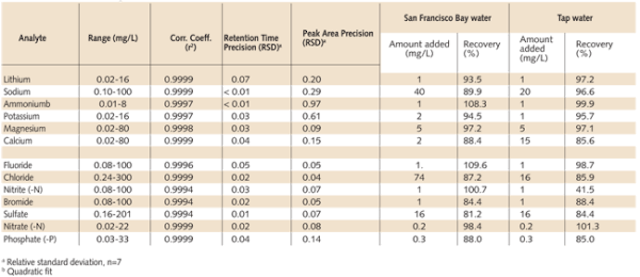 Discolouration material essentially comprises fine iron and manganese particles originating directly from poor water treatment processes, or the corrosion of unlined cast iron mains and fittings within the water distribution system. Material accumulates in the distribution system via a relatively slow and chronic process.
Following leading research undertaken by the Pennine Water Group at the University of Sheffield, it is now widely accepted that discolouration material accumulates on pipe walls in cohesive layers, the thickness of which is governed by daily conditioning shear stress.
Pipes which are subjected to lower conditioning shear stresses accumulate thicker deposits of discolouration material than more hydraulically active pipes.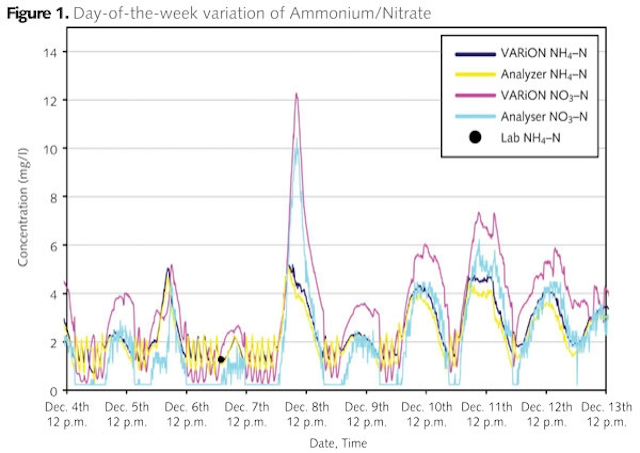 In pipes subjected to higher conditioning forces, less discolouration material is allowed to accumulate. This is to the point where discolouration material can be prevented from accumulating in the first place if conditioning shear stresses are significantly high enough and such pipes can be considered "self cleansing".
Mobilisation
Mobilisation of discolouration material occurs when the shear stress acting on the pipe walls increases and the equilibrium between accumulation and mobilisation forces becomes unbalanced. As the discolouration material is so fine grained, the smallest velocity in a main will be sufficient to keep this material in suspension. The result is that discolouration plumes can travel for considerable distance and ultimately, be experienced by a large number of customers.
Bursts and valve operations are common hydraulic events which mobilise discolouration material. In sufficient quantities this material can be perceivable by customers, and generate discolouration contacts. However, contrary to industry opinions, areas with high burst frequencies are not necessarily associated with elevated discolouration customer contact levels. Research has shown that discolouration customer contact frequencies peak in the summer months as a result of increased demand whereby burst frequencies peak during the winter months.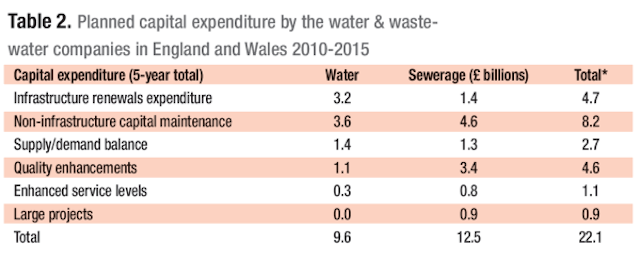 This is because bursts generate flows which increase shear stress on the pipe walls and mobilise discolouration material. This generally exits the system at the burst location and is not necessarily experienced by the customer. Thus it can be argued that bursts have a positive cleaning effect on the network. Increased demand in the summer creates mobilising forces but here the material exits at the source of the demand increase - the customer's tap.
Why is managing discolouration so difficult?
Water companies essentially use their customers as 'turbidity sensors' relying on their telephone calls to highlight any discolouration events in the network. However this method poses significant problems when managing discolouration as it only indicates where the discolouration material is ending up (at the customers tap), and not where the material was initially mobilised from, where cleaning would be most beneficial.
Recent studies comprising data from several water companies highlight such issues. It is shown that 40-60% of discolouration customer contacts result from mobilisation events occurring outside the District Metered Areas (DMA) in which they are reported. It is highly likely that the source of these discolouration events originated from within the trunk main distribution system.
Historically water companies have shied away from trunk main cleaning due to the high operational costs involved and the difficulties in taking the main out of commission. Cleaning large diameter trunk mains can cost in excess of £70 per meter. New technologies are now available to accurately target trunk main cleaning operations and thus reduce the meterage.
Operational discolouration management
As highlighted earlier, discolouration events are caused by the increase in pipe wall shear stress above conditioning forces remobilising previously accumulated discolouration material. The operation of valves within the network to regulate flows and isolate pipe zone networks are common occurrences which have the potential to increase flows and mobilise discolouration material.
Using the latest modelling techniques, primarily PODDS developed by the Pennine Water Group at the University of Sheffield, it is now possible to predict and therefore minimise the discolouration risk of such operations.
Since the proportion of reported discolouration incidents resulting from planned works remains quite high, despite the wide spread availability of such advanced techniques, it would suggest that water companies are still reluctant to embrace change.
Case study
As a demonstration of the potential of these modelling techniques, imagine a water company needs to temporally close a trunk main for relining. To manage demands flow in an adjoining 900mm trunk main needs to be increased from 29 to 53 Ml/d. Discolouration modelling indicates that this flow increase has the potential to mobilise discolouration material generating a maximum of 30 Ntu which could last as long as three hours. A discolouration incident of this scale would certainly generate a substantial number of customer contacts.
The latest technology now allows for the informed planning of such a flow changes whereby stepped flow increases are recommended over time. Thus with each valve operation the resulting turbidity response is kept below regulatory limits of 4 Ntu.
Therefore in this stepped example the desired flow increase is achieved over a minimum period of eight days and each resulting turbidity increase is kept below regulatory limits. This level is well below customer perceivable Ntu (approximately 10 Ntu) and therefore no discolouration customer contacts are generated. The discolouration risk of such operations can also be further reduced by managing the discolouration response in the field using available on line turbidity sensors such as Hydra Clam, Censar and Intellisonde.
Realising the full potential
It has been established that the mobilisation of discolouration material is caused by increases in pipe wall shear stress above conditioning forces. The real potential of these modelling techniques is to enable the periodic controlled increase of conditioning forces to above those expected to be generated by abnormal flow rates.
For example, a water company in an area with a high transient tourist population could see a large increase in demand in the summer months with and associated increase in discolouration customer contact frequencies. The informed operator in this case could increase the flows in the trunk mains to above the expected summer demand flow rates and effectively recondition the mains. The flows are then brought back down to normal limits before the seasonal demand occurs. The subsequent seasonal increase in demand then only generates pipe wall shear stresses below what the pipe has been reconditioned to discolouration customer contacts are avoided.
Traditional cleaning methods are expensive and, depending on bulk water chemistry, they have to be repeated often - more than every two years - to keep pace with reaccumulation rates. Manipulating flows in mains with the aid of discolouration modelling techniques described here is inexpensive and has large cost saving implications to water companies.
Water companies need to view the beginning of this new AMP as an opportunity to embrace change and take up new technologies to cost effectively reduce discolouration customer contact frequencies.
Author's note: Dr Dominic Cook is managing director of Effundo, a consultancy specialising in discolouration in drinking water distribution systems. He can be contacted at dominic. cook@effundo.co.uk.
More Water & WasteWater International Current Issue Articles
More Water & WasteWater International Archives Issue Articles