Educating the Masses
The former manager of San Francisco's Public Utilities Commission, Susan Leal, is on a mission to spread the water message and encourage the public to cut back on their profligate habits.
Nov 1st, 2010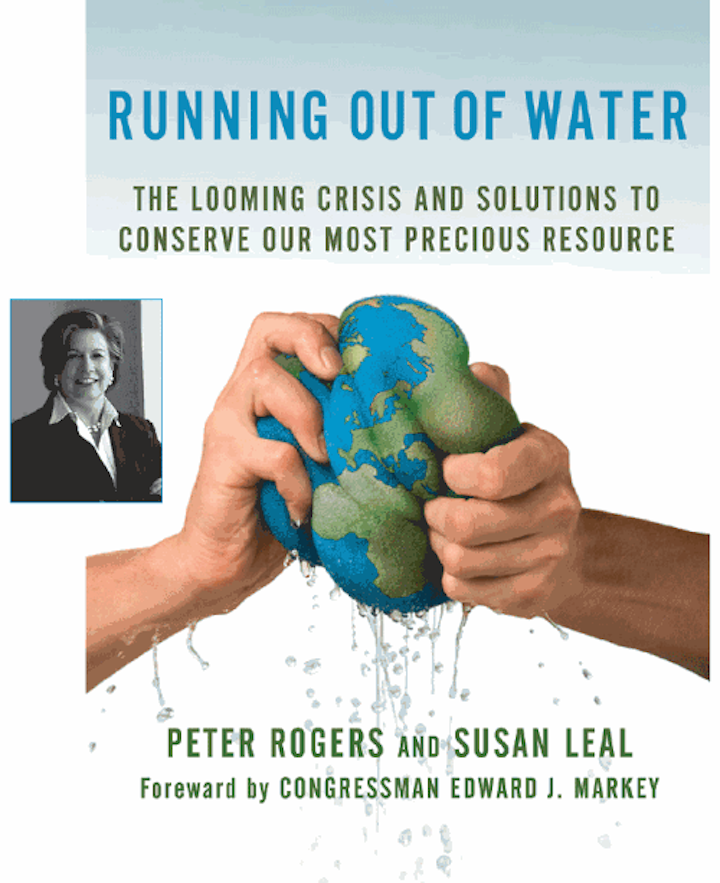 The former manager of San Francisco's Public Utilities Commission, Susan Leal, is on a mission to spread the water message and encourage the public to cut back on their profligate habits. Following the publication of her book, Running Out of Water, the co-author speaks to Tom Freyberg on how water authorities should educate customers.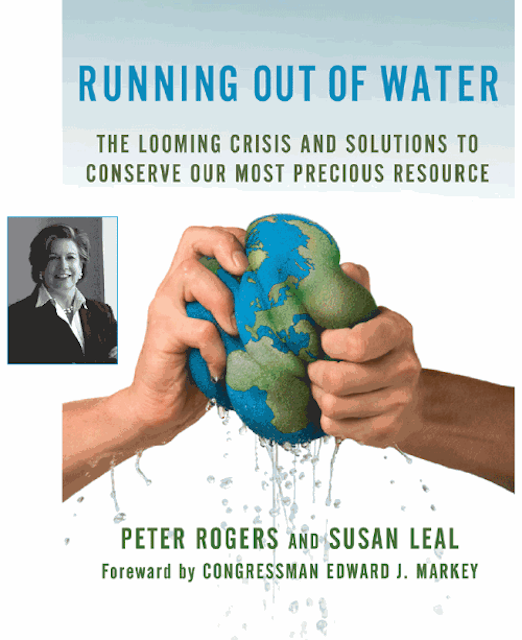 It would be safe to say the most people are aware of the looming oil crisis set to impact on the planet. The media is littered with articles drawing attention to oil and ultimately energy as dwindling resources. And these very same people are now being educated - albeit slowly - on the alternatives, such as wind, solar and biofuels. Unfortunately Westernised societies are not so clued up when it comes to the issue of water shortages.
The trouble is that educating people on such a topic, in a non-technical and engaging way, when they can turn on their taps for an endless supply, is a difficult task. People may be more receptive to the medium of scaremongering television commercials but it is hard to provide enough information in such a format to really do the problem justice. So is the format of books the answer?
Co-authors water expert Susan Leal and Harvard Professor Peter Rogers certainly think so. They recently published the title: Running Out of Water: The Looming Crisis and Solutions to Conserve Our Most Precious Resource.
The book aims to steer away from other water evangelists' mistakes: preaching the message too hard and being too technical. Clear, everyday language is used to explain complex issues that place tremendous pressure on clean water supplies, such as climate change, population growth, food production and pollution.
Formerly the general manager of San Francisco's Public Utilities Commission, Leal aims to demonstrate what can be learned from international case studies, including San Francisco's multi-billion dollar sewer upgrade, Australia's Murray-Darling Basin and Singapore's water reuse programme.
Water & Wastewater International (WWi) spoke to Susan Leal (SL) to find out whether the book could be a much needed communication tool for water companies and municipalities.
WWi: First of all, what inspired you to write "Running out of water"?
SL: As the former general manager of a major water utility, I was aware of the chronic problems facing most American cities and what would be required to adequately address those issues. From my experiences in San Francisco, I knew that the solution to the problem was not new technology because, by and large, the necessary technology is already available. What is most needed is creative thinking and a "can-do" attitude to get past the inertia. For utilities and governments that run those utilities to get past that inertia, public support and involvement is critical.
So when I was chosen for the Advanced Leadership Fellows Program at Harvard University, I wanted to draw public attention to the growing water crisis, both in terms of stressed water supplies and overwhelmed wastewater systems. I was very fortunate to team up with global water expert and brilliant Harvard Professor Peter Rogers to write Running Out of Water.
WWi: In your book you make an obvious point of highlighting society's large water footprint and quote figures such as how many gallons of water it takes to produce an 8-ounce steak. Such figures have had widespread coverage in the media but people's water footprints are not getting any smaller. How is your book going to make any difference?
SL: It's my hope that by placing these statistics into a larger context, people will understand more about what is at stake and how we have to improve our agricultural water use if we want or continue to have access to a cornucopia of foods. I think the issue is that people don't really understand how close we are to a global water crisis.
The media has emphasised potential oil scarcity as the worst calamity coming down the pike. The reality is that not having enough clean water to go around would be a far worse environmental, health, and economic calamity than not having enough oil. While there are substitutes for oil with solar, wind and biofuels, there is no substitute for water.
WWi: You talk about desalinated water being an alternative source, but you quote the process as using a "lot of fossil fuel energy and is very expensive". What are your views on modern, more cost effective and efficient desalination methods being used in regions such as North Africa and the Middle East, where groundwater sources are limited/non-existent?
SL: Even at lower costs and with more efficient production, desalination is not a "silver bullet" to avert a global water crisis. Currently, we are on a collision course between a finite supply of water and the growing demand of an ever increasing population. With our current population of 6.7 billion people, we are already experiencing water stress in several regions around the globe; in the United States, 33 states are experiencing water stress.
WWi: The public's fear and taboo about the purity of recycled water is an issue you address head-on, citing Orange County as an example. Apart from going to the lengths of Singapore, what can utilities and water companies do to educate people on such an issue?
SL: It's all about having the utilities engaging and educating the public they serve, and vice-versa. When I was the head of a major metropolitan water utility, I worked with my staff (and my board) to launch a million dollar education campaign in order to generate support for a multi-billion dollar upgrade to our water and wastewater systems.
We were successful in changing public attitudes in an area where public trust in the utility had eroded to the point that the utility had struggled under a rate freeze for years.
The public simply did not understand the system was struggling to provide—24 hours a day, seven days a week—their safe drinking water and cleanly dispose of their wastewater. They were not aware that safe drinking water and wastewater disposal relies on up-to-date infrastructure.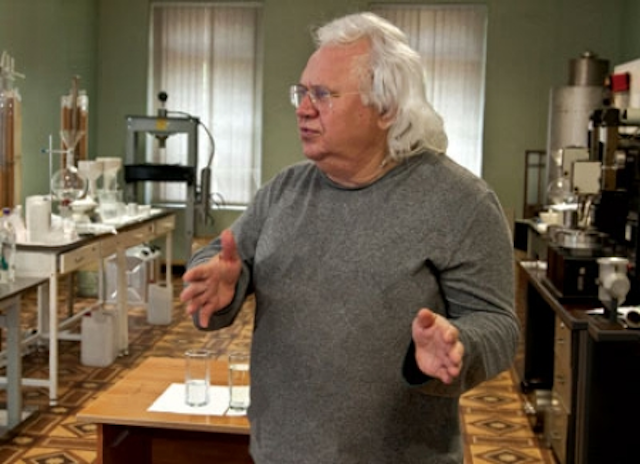 Susan Leal - centre - with other Climate Alliance Members
Once we invited the public into a conversation we were able to hear from them about their priorities and share with them what needed to be done. Whether more intensive recycling is appropriate for your community or you simply want to encourage increased water conservation, I've found that actively engaging and educating the users of that water is an important first step.
WWi: Transboundary river conflicts have been going on around the world for years. You talk about the Indus Water Treaty between India and Pakistan and the five factors that led to a successful outcome. Can you talk more about the importance of these outcomes for other conflicts?
SL: In our book we identify five conditions that lay the groundwork for a successful transboundary water-sharing agreement: innovative technical proposals, a political willingness to compromise, involvement from the most senior political leaders in the affected areas, involvement from very senior officials in agencies that are helping to facilitate the agreement, and an ability to secure necessary funding or financing to meet the vision of the agreement. These conditions are common-sense factors that will increase the probability of a successful outcome in any transboundary water conflict.
How water is distributed is a tremendously delicate political issue. Involving very senior leaders is an important prerequisite to having these agreements last. If a water system is strained after an agreement is in place, people need to understand that the highest authorities have already blessed the agreement and therefore moving forward is the only option. Similarly, technical innovations often play an important role in "making the pie bigger" so that the affected areas can maximise access to water from the river system without placing too much strain on it. Together, these elements create political stability and increase long-term water security to the benefit of all the constituents in the affected areas.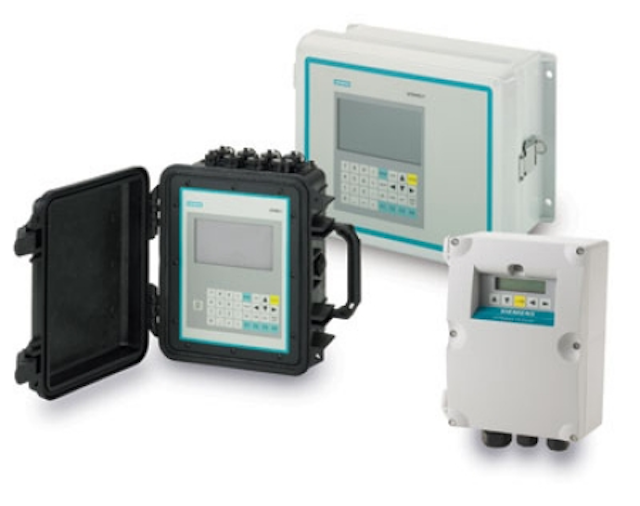 Leal Speaking at reopening of Pulgas Water Temple in Northern California
WWi: You state that economic incentives and financial investment can also play a role on a broader scale in achieving corporation among nations. Going forward, where do you envisage more funding coming from and should drinking water supply and basic sanitation be prioritised ahead of other urgent requirements?
SL: Currently, there is much more attention given to energy and oil as important resources. But, while there are substitutes for oil and energy—with wind, solar, and biofuels—there is no substitute for water. We believe it is in the interest of countries as well as businesses to make or support financial investments to ensure access to safe drinking water and appropriately treated wastewater.
The loss of productivity associated with access to clean water is staggering. The loss of life is tragic—thousands of children die every day from waterborne illnesses. It has lead to the UN's push to make water a human right. Unfortunately, there is a struggle with this issue because there are costs associated with providing safe drinking water and treating wastewater.
But, as we describe in our book, poverty need not be a barrier. The case studies from Brazil and Pakistan describe innovative, low-cost methods for providing access to clean water and basic sanitation to the very poor.
WWi: If readers take away one thing from Running Out of Water, what would you like it to be?
SL: We want readers to come away with a sense of the possible as well as a sense of urgency. I hope that readers will realise that if they demand attention on these issues, politicians will listen - political will begins with the public. Very few political leaders seem to feel the true urgency that exists for addressing these issues. Pressure from the public may help make water a "front-burner" issue.
More Water & WasteWater International Current Issue Articles
More Water & WasteWater International Archives Issue Articles