Product Review: Pumps, Mixers & Agitators
Pentair Flow Technologies has introduced the BERKELEY DRY-RUN Seal System™ as an option for BERKELEY® centrifugal pumps to help protect against friction and head damage.
Jul 1st, 2010
Pentair Flow Technologies has introduced the BERKELEY DRY-RUN Seal System™ as an option for BERKELEY® centrifugal pumps to help protect against friction and head damage. The system protects against damage by providing continual lubrication to the mechanical seals and can be used in applications such as irrigation systems, rental fleets and construction dewatering. The company said that when a pump must run dry for several hours, it loses its prime without being shut off, or requires extended time for priming, and heat and friction can build up to the point of destroying seals and damaging the pump.
When these conditions cannot be avoided, the DRY-RUN Seal System is designed to prevent "costly damage" by providing continuous lubrication to essential pump components. Jim Hughes, vertical marketing manager for Pentair, said: "The DRY-RUN Seal System consists of four integrated components.
"Together, they provide superior protection against heat and friction damage to your pump investment." These components include: DRY-RUN Gland, which surrounds shafts and channels a continuous flow of lubricant to shaft and mechanical seals to cool and minimise friction.
Other benefits include mounts in both CW and CCW pump configurations and a Lubricant Reservoir, which supplies lubricant to the DRY-RUN Gland through pumping action created by rotating shaft. www.berkeleypumps.com
---
Intelligent pump cleaning reduces ragging in Ireland
The installation of an AC drive with an advanced software tool has dramatically cut call-outs for blockages at an Irish County Council pumping station. Control Techniques' IPC Lite software has been fitted to a replacement Commander SK AC drive at a pumping station at Kelly's Bay, Skerries in North County Dublin, Ireland. The delivery is said to have cut callouts from 'ragging', the fouling of the pump's impeller, from a weekly occurrence to just once since it was installed six months ago.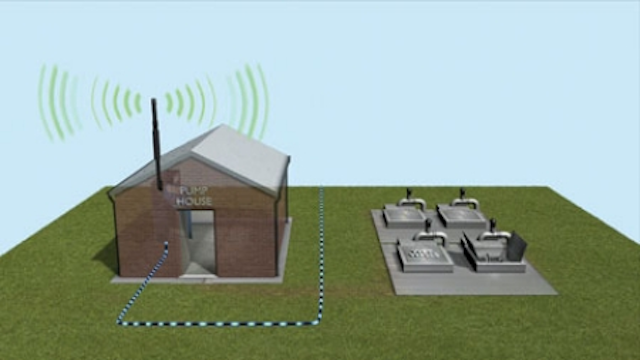 Lite is an in-drive solution to ragging that provides 'predictive' detection of a problem as well as initiating a client-defined cleansing cycle.
In the event of a blockage, the cleaning routine is initiated and to prevent repeated cleaning in the event of a major blockage, IPC Lite has detection of successive cleansings (in this case five times) and lock-out and alarm to indicate a fault.
"The pumping station would run for a couple of weeks and then we'd get three or four call-outs in a week," explains Fingal County Council's mechanical supervisor Jim McGuiness. "So, when it was time to replace one of the existing 15kW AC drives, Control Techniques' Drive Centre in Newbridge suggested that we had IPC Lite software loaded. It has worked extremely well, before the software we switched between the two pumps weekly to spread the load from a maintenance point of view.
"However since August we have just run the one pump with the IPC Lite software and monitored its performance by telemetry, maintenance costs have dramatically reduced."
IPC Lite is supplied loaded into a logic-stick on Commander SK AC drive. According to the firm, replacing a DoL or Star-Delta starter with a variable speed drive can save a significant amount of energy. www.controltechniques.com
---
Chemical metering systems
The Watson-Marlow Pumps Group recently introduced its new Chemical Metering Systems designed for easy operation and low maintenance metering of tough water purification chemicals, such as sodium hypochlorite and ferric chloride.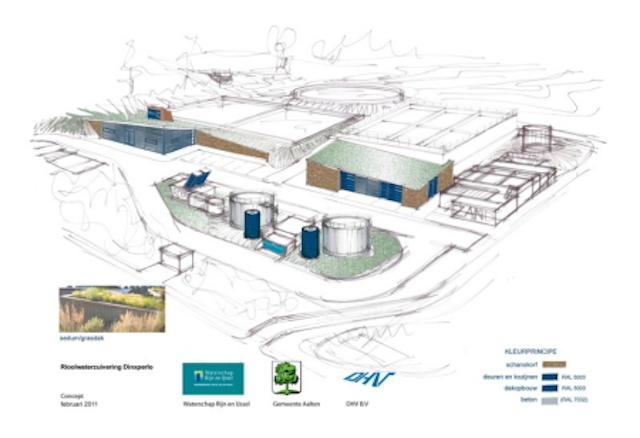 Using peristaltic pumping, the system delivers metering accuracy of +/- 1%, which the company said offers better reliability than diaphragm pump systems.
There are no back pressure regulators or de-gassing valves required and maintenance consists of a one-minute tube change.
Customers can be provided with a turnkey wall or floor mounted solution for precision metering - including the pumps, valves, pressure relief, gauges, calibration column, leak detection and all interface pipework.
The system can be directly tied into customer SCADA systems via analog, digital, or PROFIBUS control.
According to the company, these systems can be used for chemical injection up to 100 psi, can run dry indefinitely without damage and provide up to a 30' suction lift. www.watson-marlow.com
---
Thermoplastic sump pump helps expand Vanton range
Vanton Pump has launched a new SUMP-GARD® model SGK-2700 thermoplastic centrifugal pump that can handle flows to 1200 gpm (4500 lpm) at heads to 200ft (60m).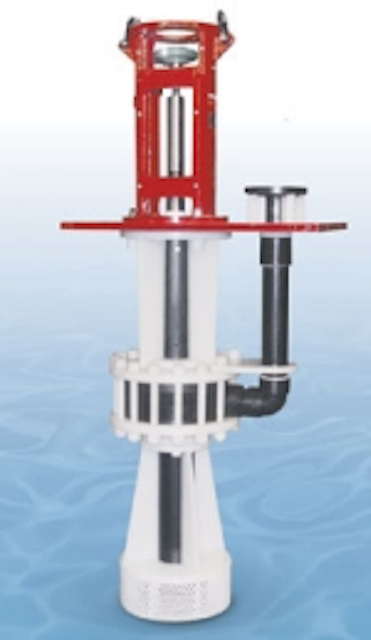 All wetted components are molded of solid Polypropylene, PVDF or CPVC to eliminate chemical attack associated with pumping of process fluids, plant effluents and industrial/municipal water and waste streams, while minimising abrasion. Since all wetted surfaces are chemically inert, the pumps are also rated for handling reagent grade chemicals, high purity water and other fluids that must remain contamination free.
The alloy shaft, which is isolated from fluid contact by a thick-sectioned thermoplastic sleeve, transfers torque from a 125 hp (93 kW) motor and can employ a balanced 14 in. (356 mm) diameter impeller.
The pump's large diameter cantilevered shaft eliminates the necessity for any immersed bearings and permits dependable operation for short or extended periods of dry run operation, with no damage to the pump.
SGK-series pumps are in wide use for effluent collection and evacuation, and for transfer and circulation of chemicals or waste resulting in minimised maintenance costs and maximised MTBR.
Vanton said the thermoplastic pumps weigh significantly less than pumps of equivalent capacity constructed of stainless steel, Hastelloy, Monel or other metal alloys, facilitating installation and ease of maintenance. www.vanton.com
More Water & WasteWater International Current Issue Articles
More Water & WasteWater International Archives Issue Articles