Round Up: Corrosion Control
Mar 1st, 2010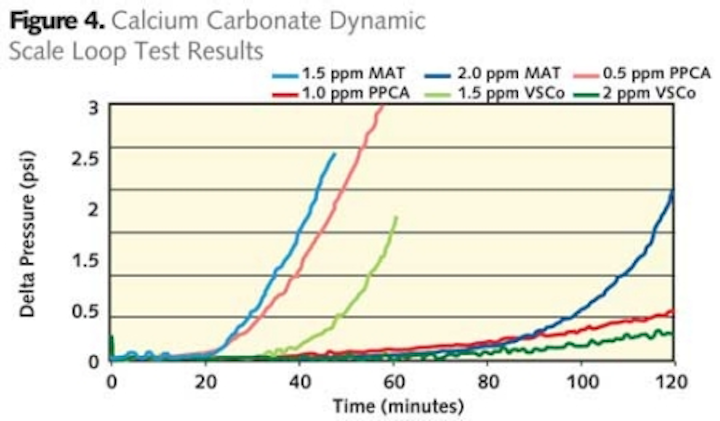 Fluorescence detectors to help pick up amino acids
Analytical instrumentation provider, Shimadzu, has introduced a new series of fluorescence detectors.
The RF-20A and RF-20Axs can be used in applications such as routine analysis to high-performance analysis, particularly in food, pharmaceutical and environmental applications as well as for the determination of amino acids.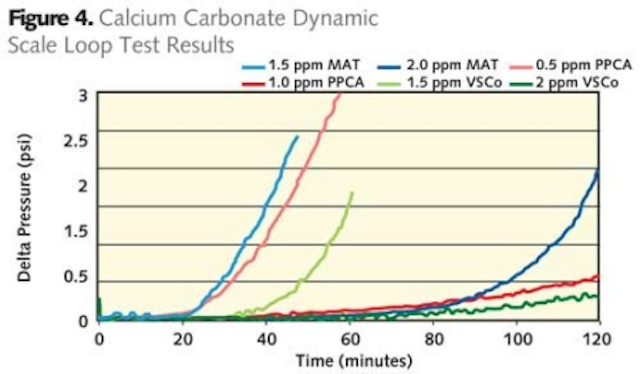 Shimadzu said the high-end version RF-20Axs enables the detection of trace-level compounds. The RF-20A and –Axs series are based on a newly developed optical system, offering a dual-channel mode and a data acquisition speed of up to 100 Hz. They are said to serve applications requiring lowest possible detection limits.
The high-end RF-20Axs provides a cell temperature control with cooling function. It ensures a constant detector cell temperature leading to reproducibility without any loss of sensitivity. Furthermore, the RF-20Axs supports automatic validation of the wavelength by a built-in Mercury lamp. This feature supports multiple components analysis. The flow cell and the lamp are accessible from the front-side to allow maintenance, reducing running costs and downtime.
No tools are required to replace the flow cell. In comparison to previous models, the life time of the Xenon lamp has been extended by a factor of 4 up to 2,000 hours.
Due to a pre-adjusted lamp on a special holder it is unnecessary to adjust and tune the optical system after a lamp exchange.
www.shimadzu.com
US Navy ships protected against the elements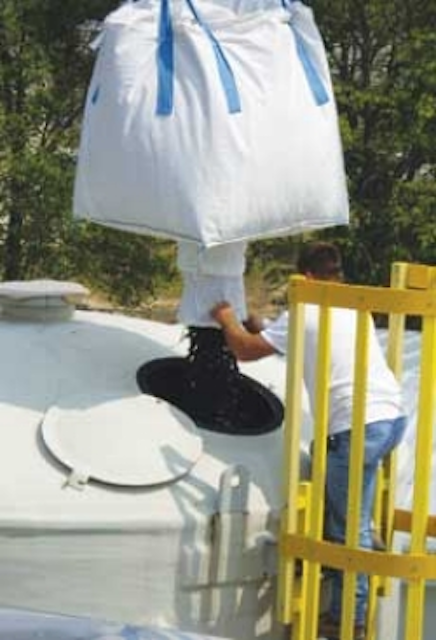 The Naval Facilities Engineering Command (NAVFAC), United Coatings Corporation and American Stripping have been using salt detection kits for the surface preparation of U.S. Navy ships, fuel tanks, towers, water tanks and pipelines. Coating application company, American Stripping, has been using CHLOR*RID to remove salts from Navy ships and vessels. Previously, to comply with NAVSEA "Standard Items" FY-00 Specification for chloride cleanliness, American Stripping had to repeatedly wash and blast steel surfaces. Now by using CHLOR*RID, they conform to standards without the need to constantly wash and blast, and have completed hundreds of military projects with less cost. CHLOR*RID has been successfully used for salt removal on surfaces of U.S. Navy ships and vessels including the USS Roosevelt, USS Washington, USS Stennis, USS Reagan, USS Tempest, USS Grasp and the USS Philippine Sea. Daniel Zarate, NAVFAC Paintings & Coatings, SME, said: "Prior to 1995, it is estimated that at least three out of four contractors suffered major failures during projects or shortly thereafter. Most coatings did not survive more than five to seven years. Now with changes, including CHLOR*RID, we have an approximately 70 to 90% reduction in lifecycle costs, have reduced premature coating failures and increased service life."
www.chlor-rid.com
New digital chlorine dioxide testing from Palintest
Water analysis technology company, Palintest, has released the ChlordioXense instrument to test Chlorine Dioxide levels in water. The product is designed to provide accurate testing without relying on subjective analysis for results. According to the company, the instrument eliminates the potential for user error giving precise, consistent results whatever the operator's level of experience.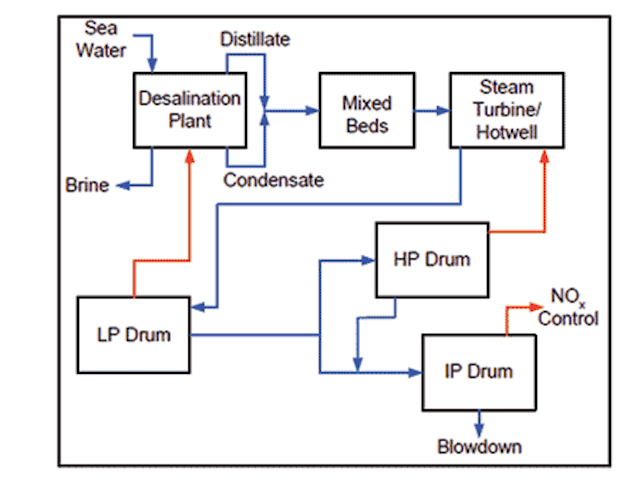 ChlordioXense works whereby users simply insert a disposable electrode along with the water sample and close the lid to start a test. The instrument works for a wide range of concentrations, from 0.02 - 50 mg/l, with sample temperatures up to 40 degrees Celsius, with results given clearly on the LCD screen in less than a minute. The unit stores up to 500 results in its on-board memory, and can be connected by USB to a PC for downloading. It is powered by AA batteries and weighs less than 1kg. Palintest said the instrument provides "accurate results with greater consistency" and the time taken and the training needed to get results is significantly reduced, benefiting a wide range of applications from food processing to paper mills and building services.
www.palintest.com
Multi-million euro barrier to help protect South Korean city
A collaboration of engineering consultancies and construction companies have secured a contract to build the Nakdong Barrier in South Korea to help protect against flooding and increase drainage capacity of the local river. The development will be built by engineering consultancy, DHV, together with Samsung Engineering & Construction. Korean engineering consultancy, Yooshin, was responsible for the winning design. The current barrier is twenty years old and is due to be extended. Construction on the project - which involves an investment of 125 million euros - will begin in mid 2010 and project completion is scheduled for mid 2012. The barrier will be over 300 meters long, with an estimated mid span of 100 meters. Its main purpose is to increase the draining capacity of the Nakdong River so it can be better managed. The barrier is to be built on the edge of the port city of Busan, which, with 4.6 million inhabitants, is the second largest city in Korea and an important port for the country. Wim Klomp, DHV's project director, said: "The barrier can be compared to the Haringvliet barrier in the Netherlands.
www.dhv.com
Mixed metal annode helps ease cathodic protection systems installation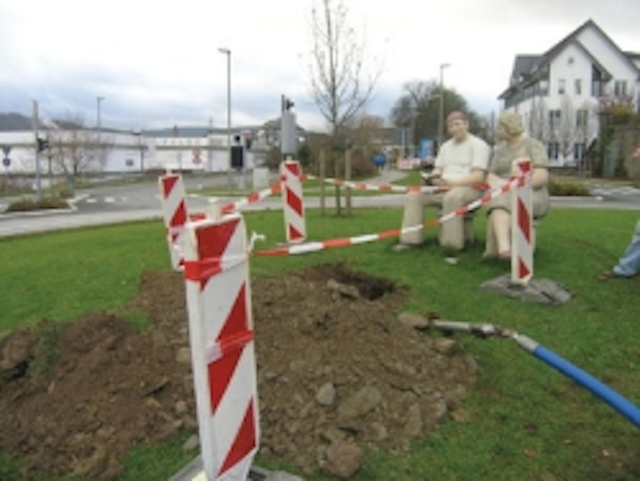 Corrosion protector provider, Matcor, said its MMP™-X Direct Drive Anode is being used to overcome the obstacles of installing cathodic protection (CP) systems in wet, marshy grounds. The product is a pre-packaged mixed metal oxide (MMO) anode that can be driven into soft soil, mud or sand to depths of 30ft or more without the need for drilling equipment. Wet, marshy grounds are often subject to low-resistivity, highly corrosive soils, making CP a necessity in this environment. Matcor said the MMP-X MMO Anodes can be used to protect pipelines; storage tanks; sheet pile walls (Land Side); structural piles and other buried structures. The anode has been designed to be driven or pushed into the ground and specially engineered driving tools are used to protect cable connections during installation.
www.matcor.com
Wireless corrosion detection transmitters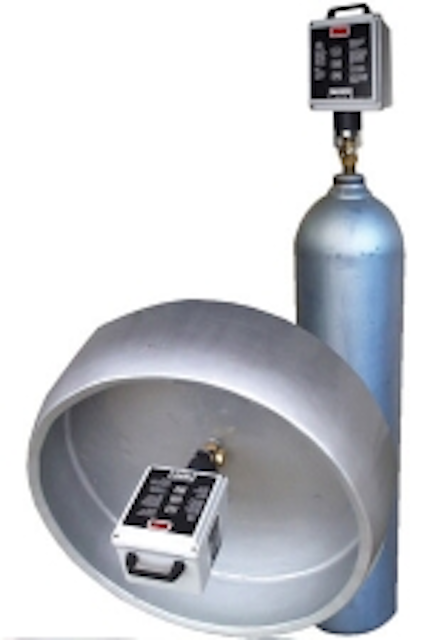 Electronic sensor manufacturers, Pepperl+Fuchs, have announced that the CorrTranÒ MV Corrosion Detection Transmitters can now deliver information wirelessly via the WirelessHART protocol. Users are now able to determine the effectiveness of their corrosion inhibitors - and to detect and correct corrosion issues through upkeep and preventative maintenance - before they become a costly problem. Both WirelessHART and standard HART model CorrTran MV transmitters use a new algorithm of the LPR (Linear Polarization Resistance), HDA (Harmonic Distortion Analysis) and ECN (ElectroChemical Noise) measurement. The company said this ensures "maximum corrosion monitoring accuracy". They also automatically calculate and update the Stern-Geary value (B-value) due to changes in other process variables to maintain maximum accuracy. At the completion of each measurement cycle, the respective corrosion rate and pitting value is calculated and made available to the plant personnel in the form of a 4…20 mA HART signal. CorrTran MV transmitters can be located in general purpose, intrinsically safe, explosion/flame proof and Class I, Division 2 hazardous locations, and are suitable for direct or remote mounting. Kristen Barbour, product marketing manager at Pepperl+Fuchs, said: "CorrTran MV is field-proven technology that represents a truly revolutionary approach to corrosion monitoring by taking corrosion evaluation out of the laboratory and bringing it into everyday process control. Now CorrTran MV takes this success to a new level with a simple, easy to-use 2 wire transmitter operating on the industry standard 4 … 20 mA control basis and easily integrated HART protocol."
www.pepperl-fuchs.com
Corrosion advice online
Sauereisen's new web site is live and provides improved navigation and updated information on corrosion protection for those in the wastewater, power, food processing and chemical industries. In addition, a companion collateral piece has also been published that outlines the company's history, products, services and, most importantly, its solutions for corrosion prevention and the restoration of structures affected by it. The new site also features new landing pages for Sauereisen's Adhesives and Potting Compounds section and a special section for engineers, including specification data.
www.sauereisen.com
Hydrogen Peroxide
Solvay Chemicals' Interox® Hydrogen Peroxide is being applied to help control sulfide odors either in the aeration basin or polishing ponds.
According to the company, in sewage treatment, it can control sulfide and reduce corrosion throughout the treatment system, including rising mains and in the treatment plant itself.
Hydrogen peroxide reaction products are environmentally compatible, consisting of simply water and oxygen.
www.solvay.com
More Water & WasteWater International Current Issue Articles
More Water & WasteWater International Archives Issue Articles