Meeting Israel's Water Guru - Booky Oren
Israel recently reached the enviable position of being able to meet its own water needs. One man - Booky Oren - has played a key role at a utility level and also implementing new technologies. WWi went to meet him to find out more. Jeremy Josephs reports
Mar 1st, 2016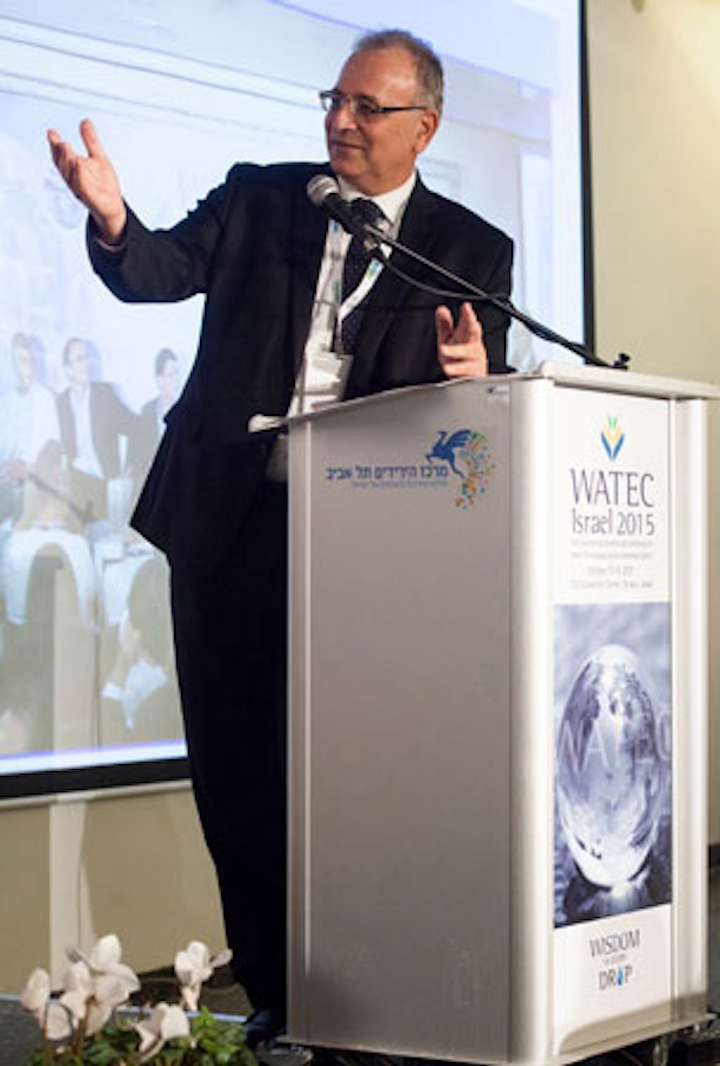 Israel recently reached the enviable position of being able to meet its own water needs. One man - Booky Oren - has played a key role at a utility level and also implementing new technologies. WWi went to meet him to find out more. Jeremy Josephs reports
It's one thing to boast when it comes to describing your own role within Israel's internationally-acclaimed water sector. But quite another when someone else chooses to boast for you. Especially when that other person is none other than Seth M. Siegel whose book Let there be Water: Israel's Solution for a Water-Starved World became one of the most unlikely titles ever to have appeared on the New York Times best-seller list. "Booky", the American businessman and activist wrote when signing a copy of the hard-back edition, "I don't believe I could have written this book without you. You inspired me every time we met and spoke - thank you."
Which immediately raises the question: with Israel world-renowned for its state-of-the-art desalination capacity, reuse for agriculture and even cloud-seeding to produce rain, in which direction should the tiny innovative state now be heading when it comes to the water sector?
Innovation To Implementation
"It's true that here in Israel we have a good water story to tell," Booky Oren, CEO and chairman of Booky Oren Global Water Technologies responds with only the slightest hint of satisfaction.
"After all Israel is on the border of the desert. Our population is growing all the time. And of course we are certainly not immune from the impact of global warming. But two years ago we were able to meet our water needs for the first time. In fact even if there were to be a decade of drought right now we would still be able to manage because we are not dependent just on rainfall but on a combination of technologies. So our challenge now is to roll out internationally what we have learned and been through at home. Not to simply copy and paste Israeli solutions and impose them around the world. But to assist other countries when it comes to a concept which I call i2i."
By i2i Oren means making a "successful transition from innovation to implementation".
Global Problem
As a former chairman of the leading global water event WATEC (Water Technology & Environment Control Exhibition & Conference) - attracting no less than 28,000 participants from 104 countries to Israel while under his watch - he is all too aware of the gulf between signing on the dotted line and actually getting things done.
"I was very happy when the head of Sao Paulo water came over to Tel Aviv in 2007," Oren relates. "And even happier when he came back two years later in 2009. But when I enquired what had actually happened on the ground in the intervening two years the answer was not much at all. So I said that innovation is great, yes, for sure. But if you don't know how to implement it on a large scale then nothing whatsoever is going to change or get gone. Turns out that this is a global problem."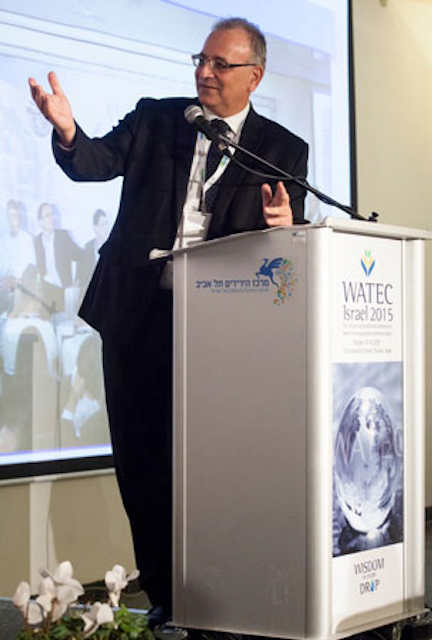 He adds: "So I thought that this was a nice challenge around which to build a business. And that is precisely what we are doing here - dealing with the challenge of the implementation of technology and operating globally under what I call the 'Global Water Partnership Hub'. The thing is that we don't need to reinvent the wheel. Maybe a solution that already exists in Singapore is relevant to Las Vegas. So what I am looking at all the time is how to identify and implement existing good solutions."
The English might be famed for watching their manners but this isn't the case for Israelis. Whereupon Oren informs you that you don't hear the words todah (thank you) and slicha (sorry) bandied about all that much in everyday life. But you can hardly get through the working day without hearing tachlis (get it done) and yahla (let's go). In other words - let's do it, let's make it happen.
Nor does Israeli culture disparage water. Children never sing "rain, rain, go away" - rather the country nationalised water access, making all water everywhere a common good. And it's this go-getting can-do approach - more usually associated with the country's dynamic high-tech sector - which Oren is now anxious to roll-out internationally.
Precocious Talent
It would be easy to guess that Oren trained as an environmental engineer, yet the CEO says this is "an incorrect assumption this time round, I regret to say…Because my background and training is in economics and business administration," he says.
The young Oren must certainly have been something of what is politely referred to as a 'precocious talent'. Why else would his Wharton Business School professor of marketing have suggested establishing a management consultancy with him? Whereupon there followed a series of business ventures ranging from publishing to air conditioning before first setting foot in the water sector in 2002 as corporate VP for business development with Netafim, the Israeli pioneer of drip and micro-irrigation products for agriculture, greenhouse, landscape and mining applications.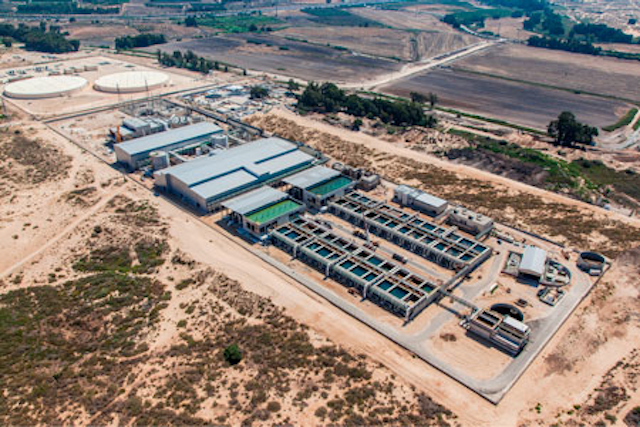 "It was a transformation for me," he adds. "First of all I saw what a huge market it was. And not so developed from a commercial perspective. I took a decision right there and then that water would be my career. Because I could influence and contribute, and because I could see just how fascinating it is. But best of all, you can contribute to changing the world. Plus I had already learned to respect engineers and science. So everything seemed to fit."
High Tech Israel
It was such a good fit, in fact, that after two years Oren was asked to join the join the government as executive chairman of Mekerot, Israel's national water company and the country's top agency for water management, and supplying Israel with 90% of its drinking water.
While there Oren saw how Israeli high tech had soared to new heights and how that process was inextricably bound up with the country's military, and he immediately concluded that he should help the country achieve in water what it had in the high tech industries. But he soon found himself bogged down in a series of labour disputes with the country's powerful unions.
"I enjoyed my time at Mekerot but it's not an experience I would want to repeat. The company's strength was that they were professionals. So we asked the engineers themselves what we had to improve. We then initiated the WaTech® Division in Mekorot and published a host of challenges on our website. We needed to improve efficiency by 1.5% a year but I couldn't do this unless I could move to better technologies. In the event literally around one thousand technologies were put to us. We implemented around 50 of them. We became a magnet, a hub - all of this by the national water carrier which was certainly an unusual approach. It was particularly challenging because the water sector is inherently conservative by nature."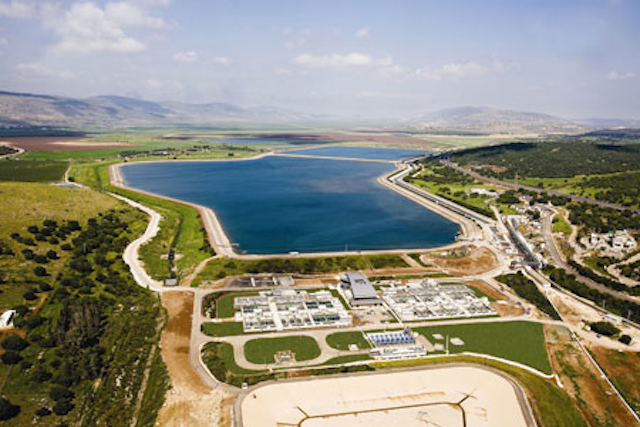 Three years down the line and he was on the move again, this time co-founding Miya in partnership with Shari Arison, an American-born Israeli businesswoman and philanthropist often cited as Israel's wealthiest woman.
He became president and CEO of that group whose mission remains to optimise water supply in urban water systems worldwide. "We made various acquisitions", Oren relates almost in passing "and by the time I moved on four years later to do what I am doing now we had become the largest solution provider in the world. We successfully completed impressive projects in the west side of Manila and the Bahamas - all designed to reduce NRW (non-revenue water)."
We are a business
Oren explains that his business model is all about the three Vs. The first V stands for value, he will inform you. "Bring value. Be relevant. Don't BS (bull-sh*t)."
The second V stands for Values. "Meaning that you need to be professional, transparent, create long-term relationships based on trust and, of course, never, ever lie."
And the third V?
"Well, that stands for the fact that I am not a volunteer. In other words that I expect my partner to think of me financially too. And for it to be understood that we too are in business and not running a charity or an NGO."
Sure that is really more of an N than a V? "Alright that's true", Oren confesses. "But I am sure that you are getting my drift. So here we have two and half Vs - value, values and non-volunteer…I do have another dream", the CEO then adds out of the blue.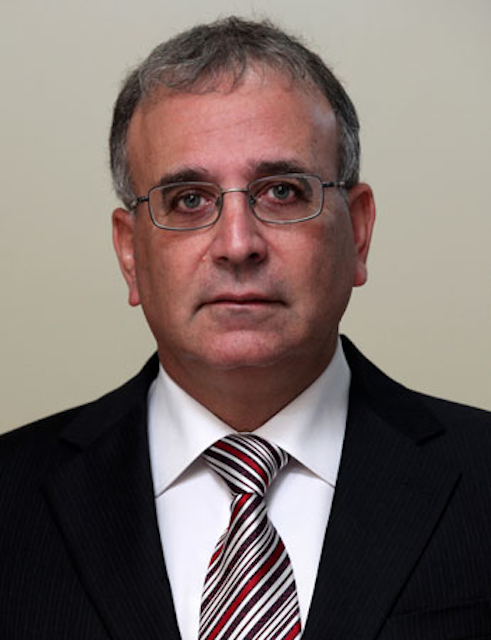 "Another V?"
"No, this time it's a P.
"And that P is for peace. When I was in Mekerot I had my personal philosophy framed and hung above my desk. "Make peace on behalf of water - not war because of water". And that's what I continue to believe. The '67 war happened because of water. The 1995 peace treaty with Jordan contained key components relating to water. I am not a politician. But what I do know is that our neighbours have not solved their water problems.
"So clearly partnerships even within this tough neighbourhood remain the key. All I know is that water could and should be a bridge for peace. In fact this is already the case with Jordan - so I am not talking science fiction here. I would just like to see this notion rolled out further in our area. That said, there are of course no silver bullet solutions - in water or elsewhere for that matter."
Work to be done
Oren concludes by speaking about one of his idols - Israel's 92 year old former president Shimon Peres. Although no longer chair of the Watec event, in October of last year he did oversee the opening session in which Peres addressed the assembled participants.
In an open Q and A session this distinguished elder statesman of Israeli politics was asked as to what constitutes his definition of "an old guy". Without the slightest moment of hesitation Peres replied "the day that my achievements will be higher than my dreams - this is the day when I will be old."
"I loved that response", Oren concludes. "Because it made me feel rather young myself. On the grounds that my own dreams in the water sector certainly remain far higher than my achievements to date. Which in turn means there does indeed remain much work to be done."
---
Jeremy Josephs is a freelance contributor for WWi magazine and for this article, interviewed Booky Oren in Israel.
More Water & WasteWater International Current Issue Articles
More Water & WasteWater International Archives Issue Articles