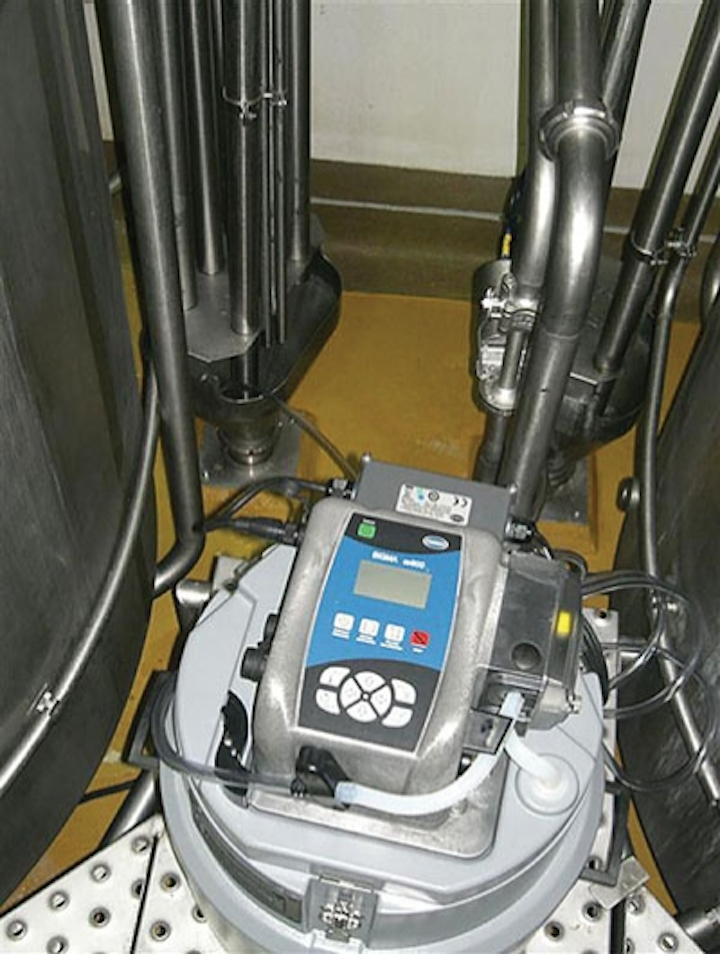 Field notes
Agbar selects Severn Trent Services' filtration system
Spainish drinking and wastewater solutions provider Severn Trent Service - Aplicor, has secured a contract to install its TETRA LP Block filter underdrain system at Agbar's water treatment works at Sant Joan Despi located in Catalonia, Spain.
Initially, Severn Trent Services - Apliclor will remodel 10 of the existing 20 filters in the plant and will ultimately install filter floors in the remainder. The installation began in July with completion expected in approximately seven months.
The supplied technology is a dual parallel lateral underdrain system constructed from HDPE moulded plastic blocks that provide effective distribution of both air and water for either concurrent or sequential backwashing.
The new filtration system was designed by Aqua Ambiente, a member of the Agbar Group that specialises in the study, design, operation and maintenance of major hydraulic systems. The company was commissioned to define the automation standards for the water treatment works in Sant Joan Despí.
Upon completion of the filtration system, including the monitoring and control system, the plant will be one of the most technologically advanced water purification plants in Europe. First commissioned in 1955, the plant treats up to 5,300 litres of water per second for the residents of Barcelona and the surrounding metropolitan area.
According to the firm, in Spain, there are currently more than 9,000 m² of TETRA LP Blocks in use in fast gravity filters at four drinking water purification plants and two large desalination plants.
BASF fully acquires inge watertechnologies to access UF market
German chemical company BASF has confirmed its acquisition of inge watertechnologies, originally announced in April 2011, to gain access to the firm's market of ultrafiltration (UF) technology. The company's Multibore membrane technology is used for the treatment of drinking water, process water, wastewater and seawater.
BASF said the move will help it expand its market position in the "attractive and rapidly growing water treatment market and broaden the technology base for its water platform". Dr. Matthias Halusa, vice president of BASF's Water Solutions Business, said: "This acquisition will enable us to further improve our position in the water treatment industry by offering our customers package systems including chemicals and membrane equipment."
Desalination to rival water reuse costs by 2015 through efficiencies
In as little as three years time the cost of desalinated water could be the same as water reused from wastewater processes.
Overall the costs for desalinated plants are continuing to decline with energy recovery devices fitted as standard to reverse osmosis (RO) plants. And with plans to fit energy saving feed water intake systems, costs are expected to fall further.
These are the findings from the Global Desalination Report from Research and Markets, which said 2011 is expected to be a "good year for the sector compared with 2010".
Desalination has been previously criticised for being energy intensive and expensive compared to water reuse, even in drier climates such as the Middle East where energy is cheaper. Despite RO taking over from distillation processes as the preferred lower energy choice, such findings are likely to welcomed by the industry.
Along with the traditional desalination technologies forward osmosis and membrane distillation will become more commonplace, the firm predicted. Both have lower energy requirements than RO, but are not as mature.
Despite the cost reductions, the report highlighted the large plants now active in Australia, which are "expensive as they have to comply with stringent environmental legislation".
Plants may have to offset their carbon emissions by purchasing carbon credits or source electricity from renewable sources; and may also have to reduce the environmental impact of intake systems and produced concentrate in order to pass the permitting process.
The report stated that the economic downturn was still having an effect in 2010 and delaying plans.
Despite projects commissioned in new markets, such as the Thames Water Beckton plant in the UK, many projects were put on hold.
This included Trinidad and Tobago, where following the election of the new government, all "planned projects were shelved".
Elsewhere, it said, major markets were still Saudi Arabia, the U.S., the UAE and Spain; with Saudi and the UAE continuing to be predominantly thermal markets, and Spain and the USA as membrane markets. On a smaller scale, the report noted increased interest in desalination plants powered by renewable sources.
It referenced Saudi Arabia, which set up the National Initiative for Solar Water Desalination (NISWD) at the start of last year, with the aim of developing large solar desalination plants for both the domestic and export markets.
The documented Memorandum of Understanding signed in Bahrain to see if wind powered desalination could be introduced into the country for the first time is also an example of how the desalination sector is looking to off take renewable energy.
Moving forward, with access to finance becoming more readily available, along with developing major markets, growth is expected to be driven by China and India.
Increased demand from mining industries in Chile and municipalities in the U.S. are also expected to be strong. However, demand from Australia, Algeria and Spain is expected to diminish after all three countries have recently completed new build out programmes.
Wastewater contract helps Aqualia enter Balkans market
A European Investment Bank funded contract has seen Aqualia selected to build a 15,500 m3/day wastewater plant in Montenegro's second largest city, Niksic.
The 14 million euro contract represents the Fomento de Construcciones y Contratas (FCC) subsidiary's first step into the Balkans and the development will help serve 100,000 people. Water is one of the biggest natural resources in Montenegro, with 52% of the country's land containing rivers which eventually find their way to the Danube. However, according to the UN, water quality is one of the most neglected segments of the water sector. Investment opportunities exist for sewage collection, disposal and treatment.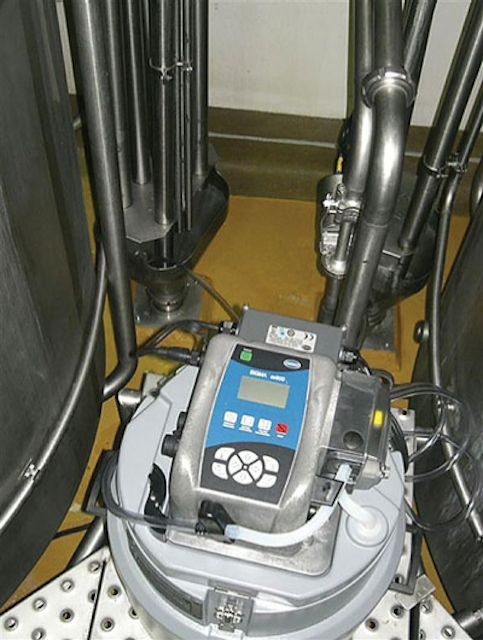 In light of the firm's aims to further secure contracts in central and eastern Europe, it has created a joint venture with European Bank for Reconstruction and Development (EBRD) to form Aqualia New Europe, in which the EBRD owns 49%.
EBRD provided 80 million euros to the venture, which will target water management system improvements in Central and Eastern Europe through direct investments in infrastructure or equity stakes in companies that manage water services.
The firm said central and eastern Europe has become a strategic growth area since it acquired SmVaK, the leading water services company in the Moravian-Silesian region, which serves 1.2 million people. SmVaK is an example of company that provides crossborder water supply, serving 100,000 people in Poland.
In Brief
Veolia takes control of mine facility
A ten year contract has been awarded in south east England for the operation of a new water treatment plant at the Wheal Jane Mine, formerly closed in 1991, allowing it to flood.
The following year over 10 million gallons of polluted water containing iron and other metals was released into Restronguet Creek, Carnon River and Falmouth Bay due to a faulty plug in the underground Nangiles Adit.
Algerian desal capacity boosted by Spanish PPP
Spanish water firm Acciona Agua will operate the Fouka 120,000 m3/day, RO desalination facility in Algeria to provide water supply for 500,000 people in Zéralda and the western part of Algiers. The public-private partnership (PPP) consists of Acciona Agua, Canadian company Lavalin and state-owned Algerian Energy Company (AEC).
More Water & WasteWater International Current Issue Articles
More Water & WasteWater International Archives Issue Articles