Economic Crisis? Au Contraire, says Suez Environnement
Generating an annual revenue of over €13 billion, 2010 could be seen as a healthy year for Suez Environnement.
May 1st, 2011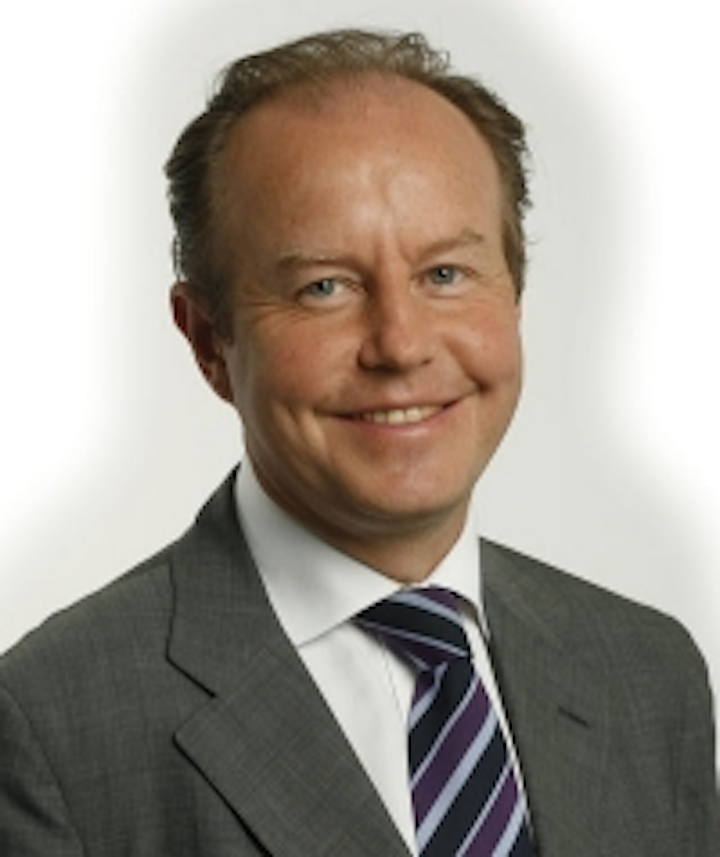 Generating an annual revenue of over €13 billion, 2010 could be seen as a healthy year for Suez Environnement. What will the rapid westward march from Far East companies mean for the 80,000 employee business? Jeremy Josephs speaks to Henry Saint Bris about the firm's international strategy and plans to increase water recycling activities.
Henry Saint Bris, senior vice president for strategy at Suez Environnement will inform you that it's "Henry with a Y not Henry with an I". This is rather unusual for a Frenchman. His subtle reference to Liza Minelli's famous one-liner in the 1972 hit musical Cabaret ('It's Liza with a Zee Not Lisa with an S') is even more unusual, demonstrating a breadth of knowledge and cultural reference points which, in part at least, has helped to earn him a seat at the very top table in the largest and most dynamic water company in the world. Not that he is sitting back, watching musicals and resting on his laurels. Far from it. His brief is to further boost Suez Environnement's market share and ward off competition from the East.
| | |
| --- | --- |
| | A graduate from France's prestigious Ecoles des Mines de Paris, Saint Bris says the pursuit of profits and protection of the environment should go hand in hand. |
But before setting out the firm's strategic stall for the future he is anxious to demonstrate the symbiotic relationship between two ongoing crises – one economic, the other ecological. "In both cases we were living on credit," he says. "And in both cases, in terms of debt it's pay back time."
In respect of water stress he highlights three drivers – demography ("did you know our population is set to grow from almost seven billion today to nine billion by 2050 – that's an increase of almost 40%?"), the evolution of our diets ("the virtual water content of the average diet is increasing far too rapidly") and climate change.
"It is therefore our challenge at Suez Environnement to see what can be done both in terms of supply and demand management," he says.
The "mainstay" of the organisation's business is currently in Europe, where 73% of revenue is generated. Two main areas of interest are Lyonnaise des Eaux in France and Aguas de Barcelona in Spain, but Suez Environnement is also present in Germany, Holland and Belgium.
"In the water sector we are seeing a strong regulatory driver in both Spain and Italy, while in France we are witnessing an interesting demand for new water services which has developed through issues such as smart metering and leakage insurance for residential customers and these, in turn, are driven through new and innovative technologies such as remote data collection," adds Saint Bris.
Downturn or upturn?
Britain's former Prime Minister James Callaghan once memorably remarked (and later regretted): "Crisis, what crisis?" Because despite the global economic downturn Saint Bris is anxious to let you know that Suez Environnement completed 2010 "with good revenue growth in virtually every segment of our operations, including 13.6% in terms of EBITA", (Earnings Before Interest, Taxes, Depreciation and Amortization).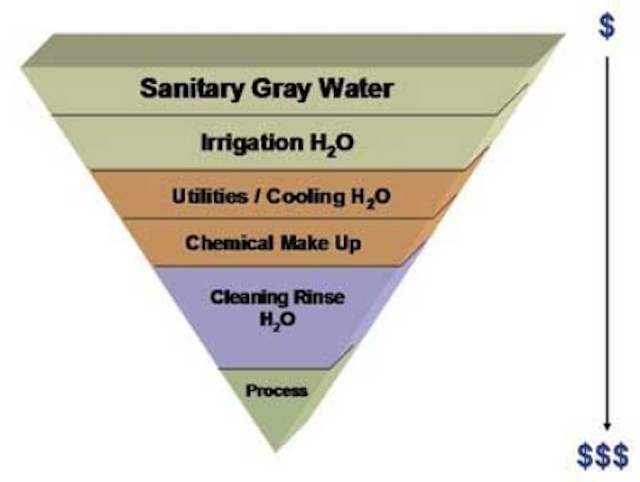 Although well-known, the vastness of Suez Environnement's operations is sometimes difficult to grasp and is therefore worth restating if only for the record – 2010 seeing revenue of €13.87 billion, operating income of €1.221 billion, profit of €565 million, assets of €25.93 billion, equity of €6.627 billion - all overseen by some 80,000 employees working in around 30 countries across the globe and doing their level best to keep the Suez Environnement show on the road. Which means that you could surely be forgiven for thinking that Saint Bris is a happy man when it comes to assessing the organisation's overall performance? "Not at all, no. Of course not. Competition from the Far East is not impacting on our operations in Europe at the moment but Chinese companies are clearly growing rapidly in China, which you would expect, but also in countries such as Korea and Singapore. The strategy for Suez Environnement is to build upon our strengths in Europe, for sure, but also to develop in areas where we believe there will be significant growth, in the U.S., for example, in Asia, in India where we want to grow our business and in Brazil where the pressure for environmental performance will continue to grow."
Outlining future business plans, Saint Bris says: "At the moment our international business constitutes 27% of our revenue. We want to increase this to one third – so that it will be one third France, one third the rest of Europe and one third the rest of the world. We are aiming to achieve this by 2013. It might not be a revolution but it's acceleration and evolution without any doubt."
From the ashes: a new economy
Graduating from France's prestigious Ecoles des Mines de Paris, Saint Bris joined the Suez Environnement group fifteen years ago, initially serving at Sita, the waste management arm of the group, before being posted to the United States as senior vice president of Suez Environnement North America. Here he managed Suez Environnement waste assets in both America and Canada. Prior to joining the firm, Saint Bris worked for seven years with Ernst & Young, one of the largest professional services firm in the world, where he founded the E & Y Environment Group in France. So has this background of academic rigour combined with international environmental and consultancy experience been of assistance to him at Suez Environnement ?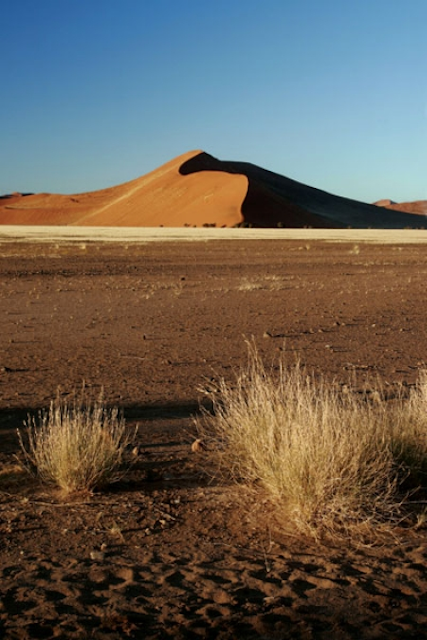 The senior vice president for strategy says there is a need for more desalination plants - such as the RO facility in Barcelona - in southern Europe
"Undoubtedly, yes," he quips. "It helped me to be able to build upon our strengths here in Europe. For me there are significant opportunities in Europe linked to regulatory pressure. The good news is that the economic crisis has not slowed down the regulatory environment. It also showed me that the environment is part of the solution in respect of the recovery plans of various countries.
"What I am hoping to see emerge is a new economy, one which is less demanding on resources, one which is more frugal and less brutal with nature. These are exciting opportunities – both in Europe and elsewhere."
Desalination developments
A total of 40% of the world's population live less than 100km from the sea (that's almost 2.4 billion people). Out of the 70 cities around the world with more than one million inhabitants that have no direct access to additional fresh water resources, 42 are located on the coast. It is hardly surprising, then, that Suez Environnement in general and its subsidiary Degrémont in particular have been active in developing cutting edge desalinisation technology. A trend that we are likely to see evolve in southern Europe?
"Well, as you know we manage Barcelona's desalination plant, which is the largest in Europe and where reverse osmosis is currently being used," he says. "There is a further need for desalinisation plants in the south of Europe, for sure. But we are currently looking at a wide variety of techniques – reuse, the better management of water resources – and so on. For example in California, our Los Angeles West Basin water plant is the first to have created five different types of recycled water qualities specifically processed to accommodate customers' needs.
"We also have an effective reuse plant in Milan. We believe that this is a very important market which is going to see rapid growth in the next decade. In so far as central and Eastern Europe is concerned – well, we are of course already active there. But we see Poland in particular as a strong basis for further growth. Careful and cautious growth, but growth nonetheless."
Eastern influence It is not without a little irony that Suez Environnement's blueprint for Europe comes from China, where Suez Environment has been active for over thirty years. There it is involved in almost two dozen joint ventures for water and wastewater, five joint ventures in the waste business, one joint venture in the energy business and no less than 190 water treatment plants designed and built by Degrémont. And yet Saint Bris cannot speak highly enough of the Chinese. Why?
"Because the Chinese realised a long time ago that you are unlikely to see economic growth with the levels of population growth that other parts of the world are experiencing. There is simply too much pressure on resources. It is something we cannot afford to do. The Chinese got this – and a long time ago.
"It was the first economy to put the circularity of the economy as a core principle in terms of its own planning process. And it has made extremely fast progress in the areas of water and wastewater precisely because it knows that water shortages were a limit to its growth."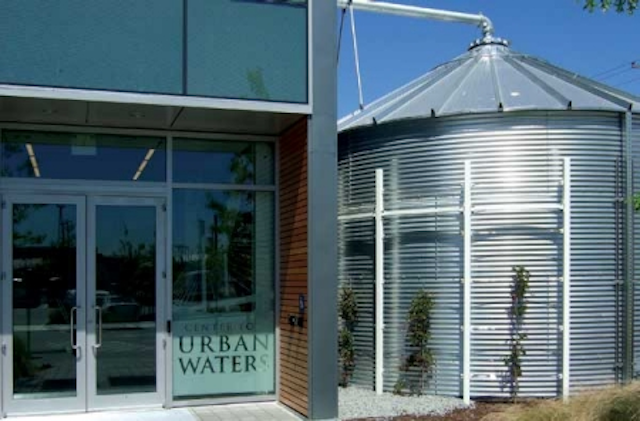 Across the pond, in California, Suez Environnment's West Basin water plant is the first to have created five different types of recycled water specifically processed to accommodate customers' needs
Sustainable truth or greenwashing?
If you click on Suez Environnement's home page, you will see the words 'sustainable development' mentioned twice – probably before you have had time to blink. Are these hollow, ill-defined words which everyone has come to embrace? Is there not a touch of greenwashing going on at the company's historic headquarters in the 8th arrondissement of Paris?
Latest Company News
- At the end of April, Suez Environnement's subsidiary Degremont secured a 10 year, 100 million euro contact with the Nice Côte d'Azur local authority to operate and maintain the Haliotis facility in Nice, France. Built and operated by Degrémont since 1988, this plant has a capacity of 220,000 m3/day and currently serves 650,000 inhabitants. As part of the contract Degremont will be developing a wastewater recycling system within the plant itself, which it hopes will reduce its water consumption by 148,000 m3/year.

- A month earlier and GDF Suez appointed Penny Chalmers, former head of strategy and communications of international power, to replace Dirk Beeuwsaert

- February this year saw Haiti's national directorate, DINEPA, selecting Suez Environnement for a three-year contract to help restore drinking water and sanitation services in the metropolitan area of Port-au-Prince following the devastating earthquake in January 2010. Investments for the project will be helped by the Inter-American Development Bank and Spanish Agency for International Development Cooperation (AECID).
The senior vice president for strategy is quick to refute this suggestion. "Again, no," he says. "What is extremely interesting and fascinating is that the issue of sustainability has now become mainstream. Not just for us – but it's impacting upon the core businesses of our customers.
"This is why we have come to position ourselves as the leader of environmental performance, which means that we want to help our customers to become leaders themselves in terms of environmental performance – and these are achievable goals. Of course people are entitled to believe what they want in terms of our motives. But actions speak louder than words."
He adds: "For example many cities we are working with have committed themselves to Agenda 21 goals – the UN action plan related to sustainable development that was an outcome of the United Nations Conference on Environment and Development (UNCED) held in Rio back in 1992 – and that can surely only be a good thing."
Saint Bris (and therefore Suez Environnement) has been quick to embrace the notion of the 'circular economy' whereby the waste of industry becomes the raw material of another.
He hopes to see this manifesting itself in three distinct areas – a reduction of CO2 emissions (and its knock-on effect in terms of a reduction of energy consumption), the preservation of resources (and not just in respect of water – minerals and plastics too) and the pursuit of violators. Ambitious words, perhaps, but Suez Environnement's head of strategy is keen to highlight how this works in practice.
"What is so exciting is that climate change and its consequences are metamorphosing into drivers for innovation," he says. "This is the interesting part of what has become of environmental pressure today. It means that anything that will use fewer resources or use less energy will assist in the battle against climate change. And this is an innovation which is already taking place within the production processes of our clients."
Closing remarks
Saint Bris's thesis, then, is that it is indeed possible to be concerned for the environment and to be faithful to the interests of your shareholders at the same time. So the pursuit of profits and the protection of the environment are far from being mutually exclusive?
"That's right", he concludes. "The two could and should go hand in hand. That, in a nutshell, is my strategy for Suez Environnement."
More Water & WasteWater International Current Issue Articles
More Water & WasteWater International Archives Issue Articles