Flushing Away Bolivia's Sanitation Crisis
In Bolivia, over 60% of the population lack adequate sanitation. Kate Fogelberg and David Sparkman provide an honest, yet brutal account of the wastewater challenges facing the country, including a case study of the peri-urban Cochabamba region and a new approach to sanitation involving the private sector.
Jul 1st, 2011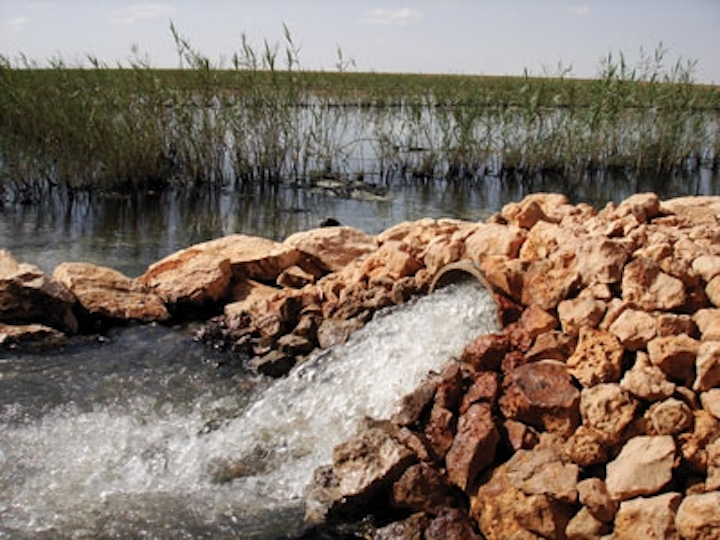 In Bolivia, over 60% of the population lack adequate sanitation. Kate Fogelberg and David Sparkman provide an honest, yet brutal account of the wastewater challenges facing the country, including a case study of the peri-urban Cochabamba region and a new approach to sanitation involving the private sector.
With a twinkle in her eye, Doña Isadora says: "For us women who still use polleras, we don't really need a toilet - our skirts let us go wherever we want to. But for my daughters, who wear pants, they couldn't just lift up their skirt and go wherever they wanted to," she says. "Some of my neighbors were given a toilet years ago by some foreigners, but I didn't get one," she continues.
When asked why she didn't build one after she saw the toilets that her neighbors received, and she wrinkles her nose in disgust, "because they were dirty, they smelled bad, and they were difficult to keep clean". Culture, access for everybody, technology and assumptions about "the poor". Here, Doña Isadora, from the Bolivian community of Ichu Kollo, has hit several of the challenges of the global sanitation crisis right on the nose. Around the world, 2.6 billion people use riverbeds, train tracks, plastic bags, or the most rudimentary of outhouses to take care of their needs. Two million people each year, most of them children who won't live to see their fifth birthday, die from one of the most preventable illnesses in the world: diarrhea. They die - just like two of Isadora's children died - because, to put it bluntly, there is no barrier between human excrement and the water they drink or the food they eat.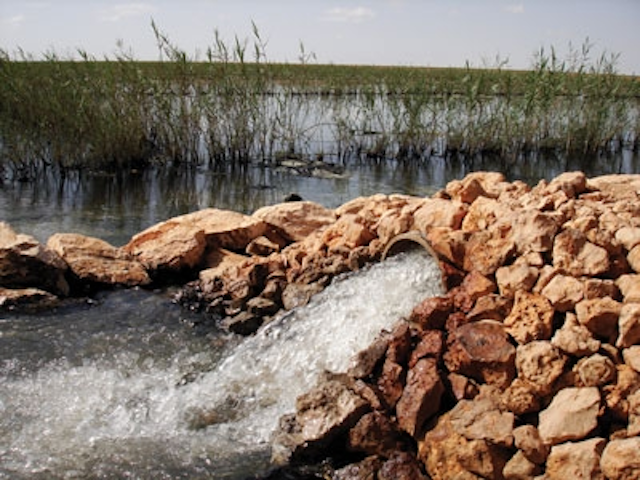 In Bolivia, two thirds of the population, roughly six million people, lack this sanitary barrier between their waste and their fields, fingers, or food. Organisations of all shapes and sizes have built thousands of toilets in Bolivia for the last fifty years. Despite these efforts, less than 10% of rural Bolivians have safe, private toilets to take care of their needs (WHO/UNICEF, 2010). The urban areas appear better in terms of proportions: one third of urban Bolivians have access to a toilet. However, in absolute numbers that is still millions of people without appropriate sanitation services.
Furthermore, despite having access, evaluations in Bolivia show that all too often toilets are not used as intended in over 50% of the samples (WSP, 1999; UNICEF, 2006; Water For People—Bolivia, 2009; WHO/UNICEF, 2010), reinforcing the lesson that we cannot simply donate or build our way out of the sanitation crisis: a new approach is needed that puts sustainability at the forefront.
Population Growth
The conventional assumption is that the primary reason people don't have toilets is because they are too poor. Experience from the field tells a more nuanced tale of habits, priorities and the power of choice. What sanitation access statistics often may not tell is that some people who prefer to poop in the fresh air may also have a satellite dish - they simply have other priorities than building a toilet.
District 9 (D-9), a peri-urban area of Cochabamba where Water For People-Bolivia (WFP-B) is working has growth rates of nearly 10% per year and an estimated 90% practice open defecation. Giving everybody a toilet today does nothing for the thousands of people who are going to move there next year, nor does it ensure that those households who receive a toilet will actually hygienically use it. Furthermore, if new neighbors do not happen to receive one of those fancy free toilets that are given out, chances are they going to the toilet in their yard. So people are still going to be smelling it, kids might be playing in it at their house, and it most likely will still make its way into the food and drink consumed by habitants. Understanding what people want, and finding ways to provide that at affordable levels, is fundamental to ensuring that sanitation services are accessed and used forever.
A new approach
But all is not poverty and pity in these parts. WFP-B decided to try a new approach to sanitation in this area since last year – involving the private sector providing sanitation goods and services to the people who call D-9 home, with some very interesting results. During the first year of the program, a single toilet was not built. Some might call that a failure, if you are measuring success in terms of the classic short-term indicator of numbers of toilets built, but we think of it as moving towards a truly sustainable sanitation service; where everybody has access without having to wait for an NGO or the government.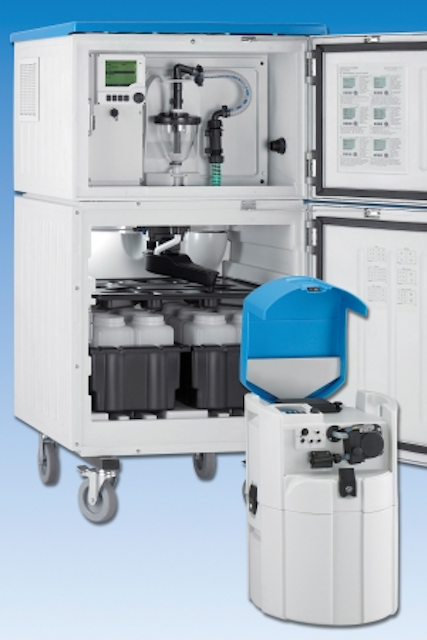 Through a combination of ethnography and econometrics, we began to understand the complexities of the current situation of toilet behaviors and preferences. Of the over 4,000 people interviewed (remember, this is in the poorest zone of the city), 80% said they would self-fund the construction of their toilet. This might seem surprising, in that the default assumption is that people don't have toilets because they are too poor. But when one considers that people build their own homes, little by little, without a subsidy, the light bulb starts to go on. Also fascinating were the unanticipated factors contributing to the 90% open defecation rate: aspirations for sewer lines and to live like "they do in the city" contributed to nothing other than a five star bathroom making its way onto people's priority lists. People preferred to continue open defecating or using very rudimentary toilets than invest in anything less than a ceramic-tiled, flush-toilet bathroom.
Filling a gap: waterless toilets
Characteristic of many sprawling, unplanned areas encircling cities around the world, peri-urban Cochabamba does not have piped water services. Rather, trucks bring water from a variety of sources and sell it at prices double than what these folks' richer neighbors with household connections pay thirty minutes away in the city center.
Water is extremely scarce, expensive, and people are careful not to waste a drop. To complicate matters, soil has high concentrations of clay, making pit latrines unattractive as the wastes don't permeate through the clay soil. So with the challenges of soil impermeability, no water with which to flush your wastes away, and no pipes to carry that waste out of sight and out of mind, progress with building a sanitation solution can easily stall. Another option was clearly needed.
Results from the market analysis seemed to indicate that a smartly designed, non-water using, composting toilet could be filling a gap in the current market in District 9. People associated bricks with progress; nobody wanted to invest money in a simple pit toilet. If they were going to part with hard-earned cash, it had to be for something high-quality, something that could increase the value of their home, or their social standing.
Throughout the peri-urban areas, WFP-B worked with local masons to build 10 elevated twin-pit composting toilets. Families paid anywhere from $400 to over $1000 to have the toilet of their dreams, complete with shower and washing station in some cases.
Financial alternatives to alleviate market constraints
Concurrent with introducing a new toilet product, (WFP-B) facilitated innovative ways to pay for it:
• Loan: For interested families that qualify, WFP-B partnered with Habitat for Humanity to encourage them to offer loans for three different toilet models. Despite some successes, these loans do require several guarantees, including land titles, which has been difficult for families to provide and will need to be addressed if more households are to access this option

• A local "One-Stop Shop" and Self-build Options: Many families are in the process of building homes and already have some of the materials available to build a toilet. In this case, if a family is interested in building a toilet, they can call a small local business –SISE (Servicio Integral de Saneamiento Ecologico), who will sell them the rest of the materials and provide technical assistance while the family builds the toilet. SISE is aiming to fill a gap in the market by providing a "one-stop sanitation shop," whereby households can access affordable sanitation products, designs, financial options, and technical support. In the self-build model, the family pays half of the money up front and the remainder when the toilet is finished.
Smarter subsidies
Designing solutions for what people can afford, instead of designing solutions based on a charity's budget is one step towards a sustainable sanitation service that can function without an NGO.
Examples of smarter subsidies include:
• Supporting a market analysis to understand the consumer and the current options available

• Funding innovations to make technology appropriate (such as the waterless latrine), bring down materials costs and improve the sanitation supply chain

• Promoting sanitation through creative radio, art, and athletic campaigns.
Projects focused on toilet construction are never going to solve the sanitation crisis, precisely because with sanitation it's not sufficient to build enough toilets for a given population today. Communities grow, some very quickly. We define sustainable sanitation as the process of providing everybody with a toilet of their choice and associated toilet services (emptying, maintaining, upgrading) - forever.
A lofty goal, for sure, but one that sets in motion very different types of programs than a goal to give one community a certain number of toilets at one point in time. It implies working in a way that local systems - financial services, construction, ongoing maintenance-function without the not-so "invisible hand" of an NGO and unsustainable sanitation subsidies. More importantly, it aims to ensure that Doña Isadora, her children and grandchildren, and all of their neighbors present and future, have a toilet they are happy to use, proud to own and provides that all important, sustainable barrier between them and water-borne diseases such as diarrhea. WWi
Author's note:Kate Fogelberg is the regional manager, South America and David Sparkman is the program analyst-sustainable sanitation at Water for People, an international, non-profit humanitarian organisation. They can both be contacted at: dsparkman@waterforpeople.org and kfogelberg@waterforpeople.org.
More Water & WasteWater International Current Issue Articles
More Water & WasteWater International Archives Issue Articles