Quality label introduced for new motor efficiency standards
New European Union legislation comes into effect on June 16, 2011, setting strict standards for motor efficiency.
Mar 1st, 2011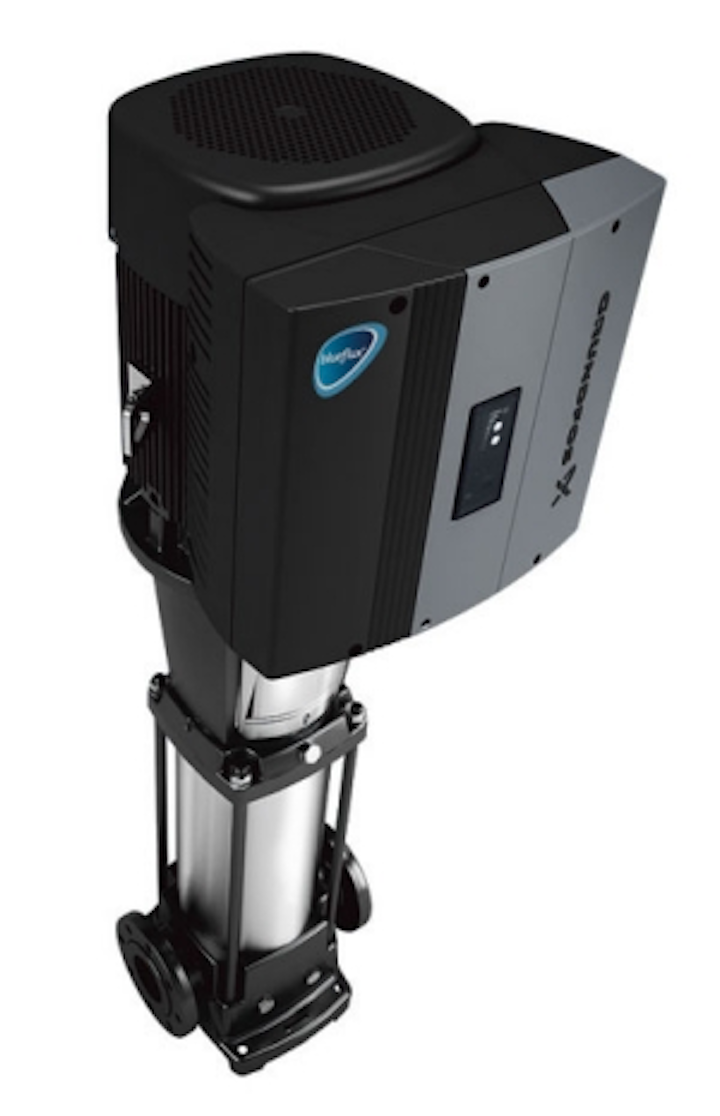 New European Union legislation comes into effect on June 16, 2011, setting strict standards for motor efficiency. The directive on Energy-Using Products (EuP) will force industries to convert all 0.75 – 375 kW electric motors to more energy-efficient solutions. The long-term goal is to reduce the EU's total electricity consumption by 5%. For electric motors, that means savings of 135 TWh a year, or an annual electricity consumption equivalent to that of Sweden's.
One of the world's largest pump manufacturers, Grundfos, is also a leading producer of motor solutions. Grundfos supported the development of the EuP directive and endorses the necessity for legislation that raises energy standards.
Blueflux® label for highest efficiency
The Grundfos portfolio includes high quality motors that meet or exceed the European legislation targets for international efficiency (IE) standards. The company's new label, Grundfos Blueflux, represents the best from Grundfos within energy efficient motors and variable frequency drives.
The EuP directive will be implemented in three phases—in 2011, 2015 and 2017. Motors with Grundfos Blueflux labeling already meet most of the 2017 demands. This means pump operators who switch to Grundfos Blueflux today will not only comply with forthcoming legislation but will also get years of extra savings.
A Grundfos Blueflux motor combined with a variable speed drive can decrease a pump's energy consumption by up to 60%, depending on the pump's load profile.
The latest product portfolio features a range of energy-efficient motors up to 22 kW that can be controlled by variable frequency drives, as well as motors with integrated frequency converters (the MGE line). Motors up to 75 kW are available this year. All these motors carry the Grundfos Blueflux label. They meet the highest efficiency level, IE3, under the EU's energy classification. The drive used on the MGE motors is designed for pump control and helps to ensure low energy consumption compared to traditional solutions.
Reduced energy losses
A motor with a Grundfos Blueflux label ensures that only a minimum of energy is lost. This in turn means less excess heat generation, reducing the need for fan cooling and thus noise. The cooler motor also results in a longer lifetime for the bearings and insulation material.
Grundfos Blueflux motors (MG, MGE) and variable speed drives (CUE) are designed exclusively for pumps. This increases pump efficiency, ensures high reliability and ensures a perfect match for any pump application.
A variable frequency drive intelligently regulates motor speed in direct response to shifting system demands. This ensures the motor never works more than necessary, which in turn also reduces downtime and increases the operational lifetime.

www.grundfos.com
More Water & WasteWater International Current Issue Articles
More Water & WasteWater International Archives Issue Articles