MDGs: the next stage
As part of a live webcast that discussed the future challenges of meeting the Millennium Development Goals (MDGs), WWi brought together some of the industry's leading experts.
Mar 1st, 2011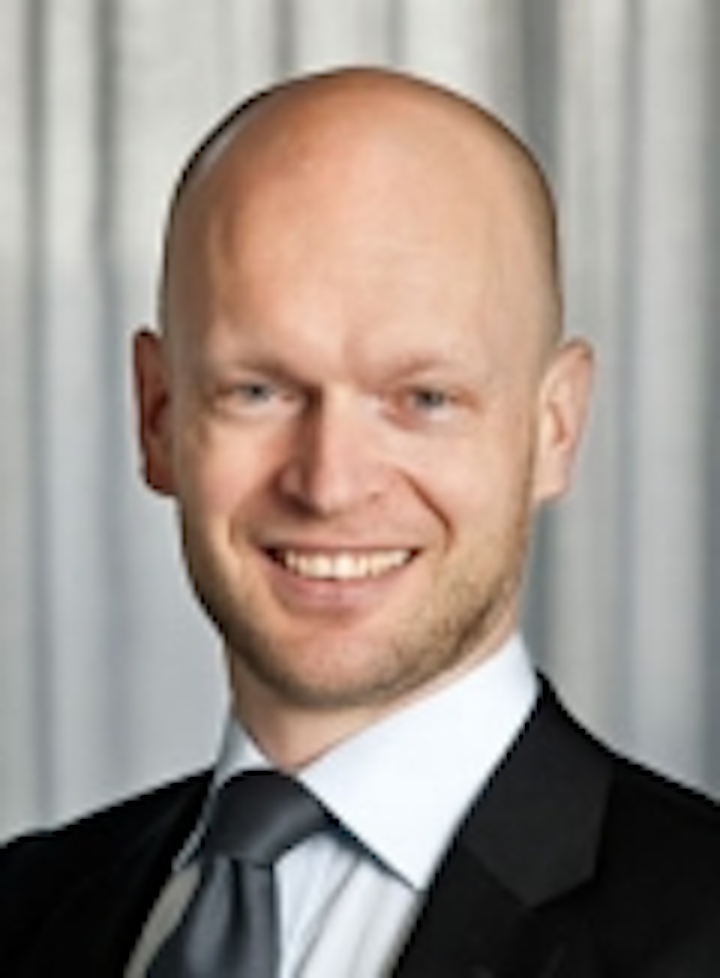 As part of a live webcast that discussed the future challenges of meeting the Millennium Development Goals (MDGs), WWi brought together some of the industry's leading experts. Tom Freyberg summarises what the Stockholm International Water Institute, International Water Association and WaterHealth International had to say.
It was in 2000 that the Millennium Development Goals (MDGs) were set out by world leaders at the United Nations Millennium Summit. A goal was set out to reduce, by half, the population of people without sustainable access to safe drinking water by 2015. Two years later, the World Summit on Sustainable Development added a second target: to halve, by 2015, the proportion of people who do not have access to basic sanitation. It is the latter that is proving more of a challenge. The following excerpts have been taken from the Virtual H20 event and archived webcasts can still be found online at: www.virtualh2oevent.com.
---
MDG status and future goals
| | |
| --- | --- |
| | Jens Berggren, director, World Water Week, Stockholm International Water Institute (SIWI) |
"With regards to MDG on sanitation, the world is doing quite badly. Between 1990 and 2008 there were 1.3 billion people who gained access to improved sanitation. The problem is that during the same period population growth was 1.5 billion, so we effectively lost 0.2 billion people [with access to improved sanitation]. And today, figures show that 2.6 billion people still do not use improved sanitation facilities. So even if, in the 18 years between 1990 and 2008, we managed to serve 200,000 people per day with improved sanitation (almost two people per second), we are still not able to keep up with population growth.
To date progress has not been very good. In developed regions 99% of the population use improved facilities compared to 52% in developing regions. Furthermore, at the current rate of progress, the world will miss the MDG sanitation target by almost one billion people.
Water Supply
The situation with regards to water supply is far better than sanitation. For a large part of the world we are able to serve the population. Two billion more people have access to safe drinking water compared to 20 years ago.
The world has outperformed global population growth and progress has seen more than eight million people (the population of Sweden) gaining access to safe drinking water every month, over the past 20 years. And the achievements in the water sector, with regards to the water, were highlighted in the UN MDG Summit held last year in September. There it was stated that water and sanitation were areas of successful policy implementation in need of political commitment for scaling up. This is a good indication that we are, in this part, doing well. While 87% of the world's population now use drinking water from improved sources, sub-Saharan Africa and Oceania are still lagging behind. Just 60% of the population in sub-Saharan Africa and 50% of the population in Oceania use improved sources of drinking-water. Furthermore, in China, 89% of the population of 1.3 billion has access to drinking-water from improved sources, up from 67% in 1990.
Economic case for investing in water
World Bank estimates suggest that if you invest in water supply and sanitation, you would get between US$3 to US$34 back per US$1 invested, depending on the region. In addition, if you go beyond what is mandated by the MDGs for improved water quality, you could get back between US$5 to US$60 per US dollar invested.
So what will it take to achieve the MDGs? We have all of the necessary resources, apart from political will, to meet the MDGs. We need to remove the political obstacles to improve water supply and sanitation.
Some people have stated that we need more R&D to provide cost effective ways of providing water supply and sanitation to developing countries. However, if we have the return figure of between $3 to $35 per dollar invested, I don't think we need to go much further on this.
We need political action and commitment - very few politicians like to talk about sanitation. It's still a taboo subject and politicians do not like to talk about sanitation or to be known as the "sanitation champion", incase it affects their political career. We have a very positive message to relay to political decision makers. There is a lot of low hanging fruit but it's ripe for picking and we can do it."
---
Meeting MDGs in the developing urban environment
"It's important to understand, when we are discussing sanitation, that we are talking about people who have access to toilets. Firstly, of the wastewater generated on this planet, only about 25% is actually treated. We are woefully behind in terms of meeting this narrow goal and when we've accomplished this, we still have a lot of work to do.
| | |
| --- | --- |
| | Glen Daigger, chief technology officer at CH2M Hill and president of the International Water Association |
It's important to realise that the MDGS are very important points but they are really signposts to improve water and sanitation. We are not done when we've achieved the MDGs.
We are at a time when we are reinventing how we are using water in the urban environment. Nearly half of the human population will live in areas of water stress by 2025. It's important to note that nearly all population growth in the first half of the 21st Century is expected to be in urban areas in developing countries, which is a challenge yet an opportunity for us. However, there is a lack of support for these urban water management utilities.
Our focus and our need for reinvention in the water industry is the idea of integrated water and resource management. Principles that we use in the water management remain the same, but the strategies and practices that we use need to change, and are changing. We are moving from managing water in individual components to managing water in an integrated fashion.
We have a tremendous toolkit to use here. All of the methods are being used in multiple locations around the world, and we are gaining experience with this toolkit, learning how to pull these tools together that can perform at a much, much higher level.
Drinking water, used water, storm water and rainwater need to be managed in an integrated fashion that captures the synergies between them to provide an integrated supply. This requires a change in technical perspective, financing and planning.
Historically, cities have been planned and then the water industry has come along afterwards. This is no longer the plan we can follow. Water professionals need to be involved in the planning of the city, so that the water infrastructure is part of the design and fabric of the city. This is starting to happen in developed as well as developing countries.
---
Decentralised water purification
"Most people understand the problems we face on water globally. Whether you are talking about 2015 or 2025, water is a major human issue we are trying to tackle.
| | |
| --- | --- |
| | Sameer Mithal, executive vice president for business development at WaterHealth International (WHI) |
Where you have communities of several thousand people, there is usually a water source. In our experience most habitations have some access to water, otherwise they would not exist. However, if it's a standing source, it is commonly contaminated. Most governments we work with in these communities are overwhelmed - they are focused on water availability and not quality issues. The scale of the problem overwhelms governments and availability of safe water can be assured through the use of decentralized solutions.
Business model
Our method is that we build the WaterHealth centres, take the water source used by the community such as rivers, lakes or ponds which can be contaminated as the raw water input. Once it has been purified to World Health Organisation (WHO) standards, it is sold to the community. We sell it at a price point which is affordable. For example, in Ghana, where we operate, the sachet water that people buy - around half a litre - is 20 times more expensive than the water we supply, at a 20 litre capacity level. We use half of the money that we generate [from the tariff] for the operation of the plant, so we hire people from the community to operate the facility, train and pay them.
From the balance of the money that comes from the centres, we take a share of the profit and share the remainder back with the community, which we call a community development fund. Community leaders then decide how and where to spend it.
Regarding the commitment made at the UN Summit at the end of last year, we've just entered into a joint venture with the International Finance Corporation and a local partner to install 50 centres over the next year in Bangladesh. Centres have been pre-funded and the money is used to install and operate these systems. The total of 50 centres should address the needs of between 300,000 and 500,000 people, with each centre supplying water for between 5,000 and 10,000 people on average. The plan is to build several hundred more across Bangladesh.
Treatment technology
It's a very simple process - it uses blended RO (reverse osmosis), ultrafiltration and arsenic, iron and fluoride removal technologies where needed. The patented UV WaterWorks delivers three to five more times ultra-violet dosage, with an effective high water turbidity (up to NTU) and no degradation in UV dose due to fouling. The implementation is what is different, not the technology.
We are also in the process of introducing new technologies, common in other industries but not this one. This includes remote monitoring - putting in wireless sensors at different points in our system that feed data back. This way we can monitor centres remotely.
More Water & WasteWater International Current Issue Articles
More Water & WasteWater International Archives Issue Articles