A Key to Solving Water Scarcity in Developing Countries
JM Eagle CEO offers a personal testimonial on the value of partnerships and collaboration in achieving UN Millennium Development Goals, particularly in poorer regions of the world such as Africa.
Dec 1st, 2008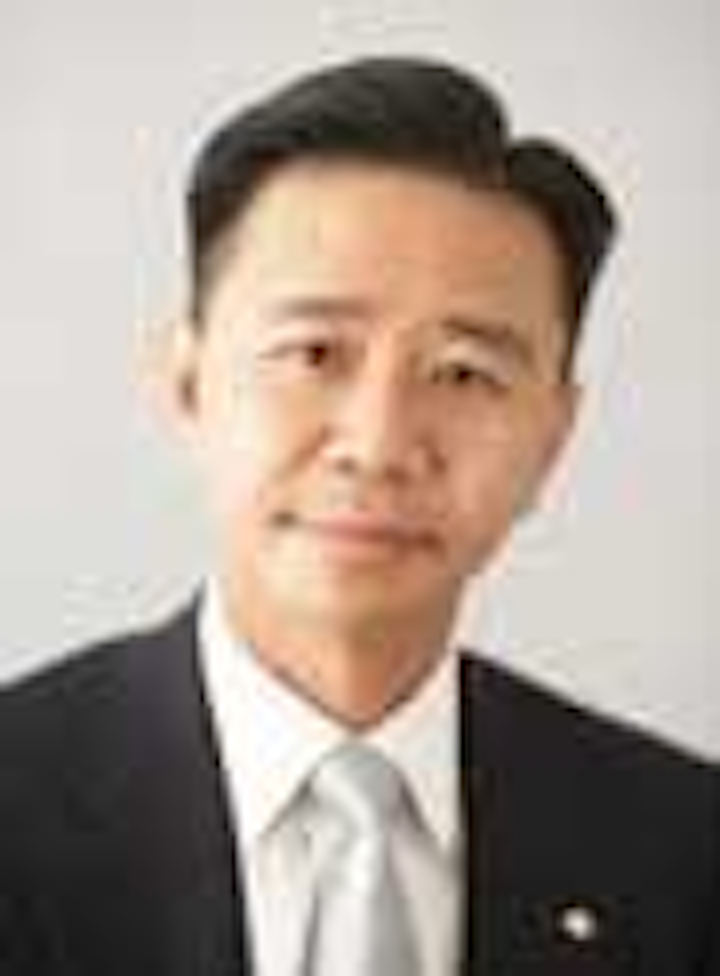 By Walter Wang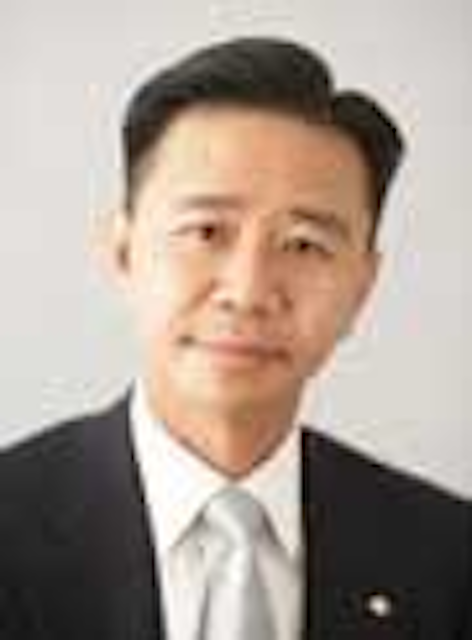 Click here to enlarge image
JM Eagle CEO offers a personal testimonial on the value of partnerships and collaboration in achieving UN Millennium Development Goals, particularly in poorer regions of the world such as Africa.
While there's a growing understanding clean water is the link to health and economic prosperity in developing regions throughout the world, many have yet to understand the real culprit in terms of water scarcity is the combined effect of water waste and exorbitant time spent water gathering. Indeed, this deadly mix has been a major inhibitor of productivity that in turn has resulted in a profound level of poverty.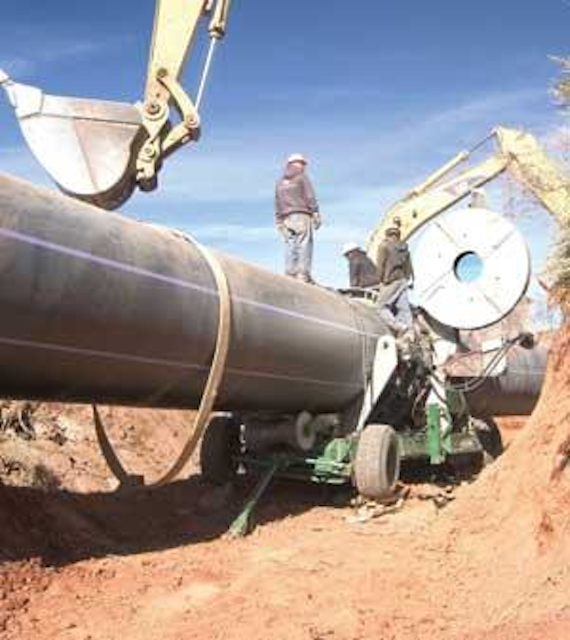 Infrastructure made from PVC and HDPE piping provides sustainable solutions for water and wastewater transportation.
Click here to enlarge image
Former UN Secretary General Kofi Annan may have captured the severity of this crisis best when he made this statement on World Water Day in 2001: "Access to safe water is a fundamental human need and, therefore, a basic human right. Yet even today, clean water is a luxury that remains out of the reach of many. In this new century, water, its sanitation, and its equitable distribution pose great social challenges for our world."
Water & Poverty
According to the World Bank, the percentage of the population in developing countries with affordable and adequate access to safe drinking water has remained virtually unchanged over three decades. In fact, about one in five people in the developing world does not have access to safe drinking water. Of those that do, several hundred million don't get adequate quantities, or pay exorbitant prices for it.
In Imphal, India, for example, over half the residents spend more
than a fifth of their already low income for water. The United Nations also tells us that everyday, millions of adults (largely women) spend several hours gathering and transporting water for cooking and drinking.
The demand for water will only continue to grow as population keeps increasing. By 2015 the world's population is predicted to grow from 6.6 billion to 7.2 billion, with almost 95% of that increase in the developing world.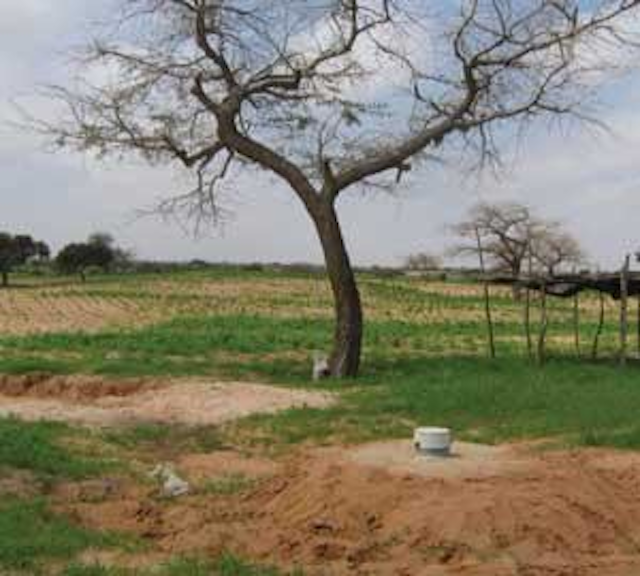 Addressing water scarcity requiring travel to and from faraway wells is the key to health and economic prosperity in rural Africa.
Click here to enlarge image
Sanitation is another extremely serious problem. Indeed, if loss of life determines the importance of an issue, this one ought to have the international community's undivided attention. About 2.6 billion people — or 42% of the world's population — lack access to basic sanitation, and the impact is staggering. Every week an estimated 42,000 people die from diseases related to low quality drinking water and lack of sanitation. That's more than 2.2 million people a year — almost all of them in the third world and over 90% of them children under age five.
Beyond the staggering loss of life, lack of clean water has left sectors of the world's population in a perpetual state of illness, which in turn has crippled efforts to enhance productivity, modernize economies and improve quality of life. At any given point in time, half of the world's hospital beds are occupied by patients suffering from waterborne diseases.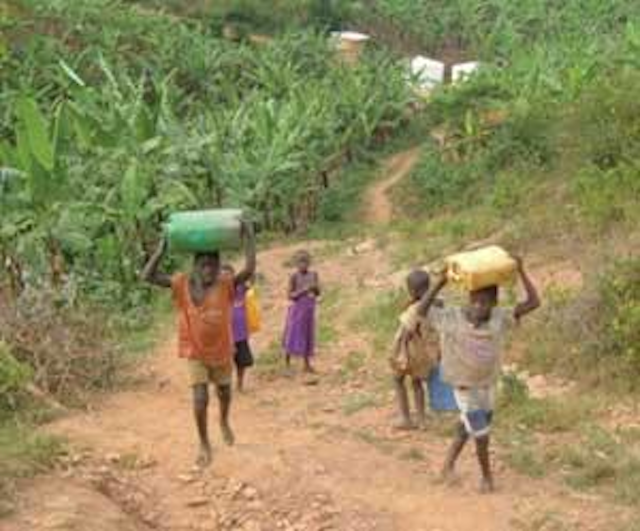 Children in Africa must often travel up to 15 kilometers to reach a clean water source.
Click here to enlarge image
Look at Africa where 25% of the population faces chronic water stress, yet over half of the water used for agriculture never reaches the crops. It's lost to leakage and evaporation, severely crippling crop yields. Interestingly, most developing countries in the world are not water-deficient — they're infrastructure deficient. In other words, they have water but they don't have ways to get or transport it.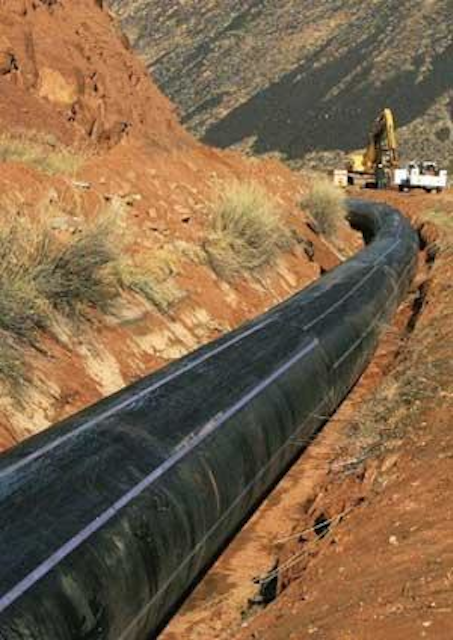 Public and private collaberation has resulted in initiatives that help regions construct new wells and pipelines for irrigation
Click here to enlarge image
I believe Nobel laureate Amartya Sen put it best in his acclaimed work Poverty & Famine when he stated that "Scarcity is the characteristic of people not having enough… but it is not the characteristic of there not being enough."
Pathways to Solutions
So what steps can we take to address this crisis?
First, while there's much that needs to be done, some progress is being made. For example, the UN has designated the decade 2005-2015 as the International Decade for Action on "Water for Life," and has set a goal for environmental sustainability that aims to "halve the number of people without sustainable access to safe drinking water by 2015."
I'm convinced that the key to the success of an initiative like this is public and private collaboration. In fact, according to an interesting paper published last past spring in the Journal of the American Planning Association, "planning and investment options for drinking water in developing countries should not be limited to centralized solutions; instead, decentralized, community-based approaches should also be supported and promoted."
My company, JM Eagle, a leading plastic pipe manufacturer, is currently involved in such an approach through our work with The Earth Institute's Millennium Villages Project, a dynamic effort led by Columbia University's Dr. Jeffrey Sachs that's focused on ending extreme poverty in rural communities throughout Africa. As part of this partnership, JM Eagle has donated and delivered over $800,000 worth of high-strength polyvinyl chloride (PVC) pipe that will provide safer water to a region that is home to 36,000 of the poorest people in Senegal.
Another partner in the effort, the H2O Africa Foundation, a non-profit organization co-founded by actor Matt Damon, is focused on creating widespread public awareness of the water crisis in Africa and support for solutions. As part of the partnership, JM Eagle has become H20 Africa's official supplier of infrastructure materials, providing high-strength PVC piping products at cost and making a financial commitment to the foundation.
Interestingly, plastic pipe has grown to become an important resource for infrastructure development in developing countries. In addition to not corroding, it has the lowest rate of water leakage, is virtually maintenance free, and has an estimated life span of well beyond 100 years. Just as importantly, the pipe is easier to ship, transport and assemble in underdeveloped regions that generally do not offer optimal construction conditions.
By working with established organizations like Columbia University's Earth Institute to develop the necessary water infrastructure in Senegal, JM Eagle is helping to fulfill an immediate need, as well as provide the basis for sustainable solutions. Indeed, the ultimate goal is to build a water infrastructure that will be a long-term, sustainable link to health and economic prosperity in communities throughout sub-Saharan African.
JM Eagle has also been involved in other initiatives including providing PVC pipe and materials to transport drinking water from a mountain spring to a community of 5,000 people in Honduras, and working with Engineers Without Borders to develop two fully-integrated water delivery and sanitation systems in Northern Thailand.
Conclusion
These experiences have shown us that the key to success in terms of addressing critical global water challenges in developing economies is to act together as partners — government, business, academia and NGOs.
The bottom line is that innovative partnerships to resolve water acquirement problems aren't just desirable. Given water's impact on health, productivity and quality of life, they are imperative.
---

Author's Note:
Walter Wang is the CEO of JM Eagle. Based in Livingston, New Jersey, USA, it's the world's largest manufacturers of plastic pipe, providing polyvinyl chloride (PVC) and high density polyethylene (HDPE) pipe across a wide variety of industries and applications including the utility, solvent weld, electrical conduit, natural gas, irrigation and water/sewage markets. Contact: +1-973-535-1633 or www.jmeagle.com