Remote actuation powered by the sun for 'green' solution
Variable speed actuators manufacturer SIPOS Aktorik has developed a turnkey solar solution designed to resolve power supply problems in remote locations.
Sep 1st, 2008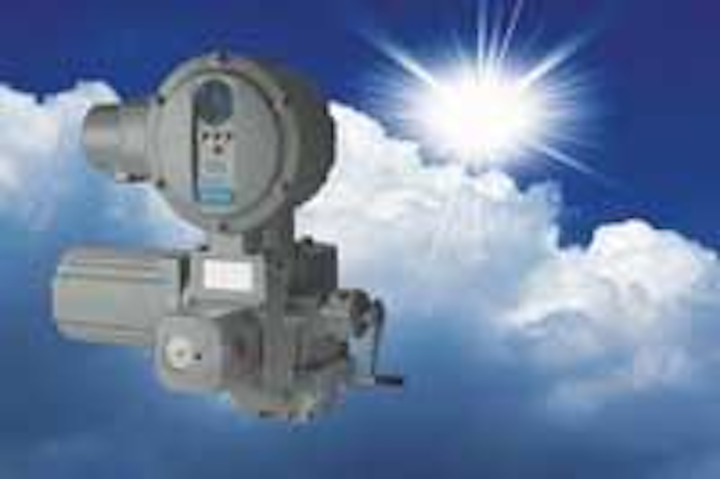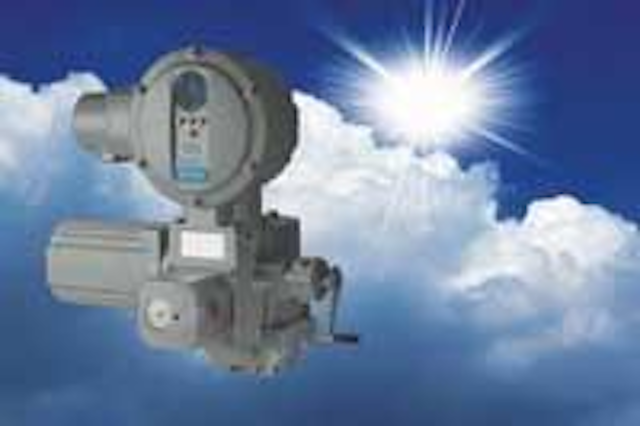 Click here to enlarge image
Variable speed actuators manufacturer SIPOS Aktorik has developed a turnkey solar solution designed to resolve power supply problems in remote locations.
This solar-powered actuation initiative will work for a range of challenging applications including controlled irrigation of agricultural land, level control for reservoirs/river installations, drinking water distribution systems, storm water systems and pipeline flow control. The system doesn't rely on the grid and, therefore, offers a truly independent actuation solution.
"This is the ideal solution for remote locations which, if site conditions make direct mains electrical supply problematic, can be several kilometres away or as little as a few metres from the power source. The technology is set to provide a practical solution for a wide range of water industry flow control applications," said SIPOS sales director Juergen Habersang.
The solar package includes a full planning and specification service; component configuration; a solar power module; a switching cabinet; a SIPOS 5 Flash actuator and remote control or time & sequence programmer options for a complete bespoke solution.
SIPOS Aktorik GmbH
Altdorf, Germany
www.sipos.de
Enquiry No. 503
---

Look what's passing under the radar
OTT Hydrometry has launched a new radar water level sensor (RLS) to replace the 'Kalesto' radar sensor that has enjoyed worldwide popularity for many years.
Radar sensors are ideal for contact-free water & liquid level monitoring in difficult to measure and remote locations or those subject to flooding. OTT managing director Simon Wills says, however, "The RLS offers a number of extremely attractive features which will make it suitable for an even wider variety of circumstances. For example, it employs pulse radar rather than a frequency modulated wave, which means high levels of accuracy are still possible but crucially, power consumption is just 2% of its predecessor. That means the systems have the ability to operate from solar- or wind-powered battery systems in almost any location."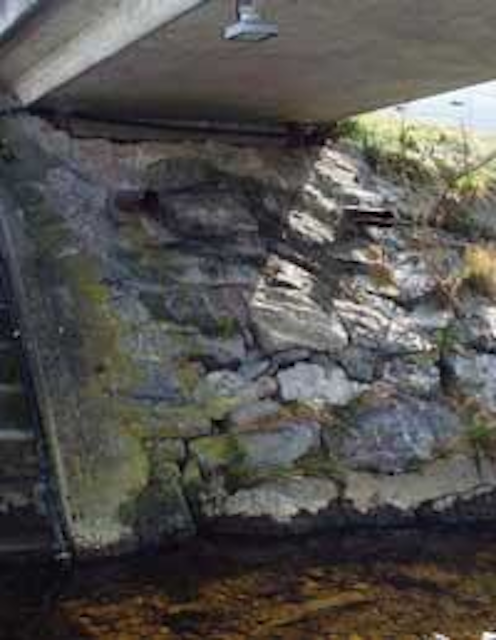 Click here to enlarge image
New features of the RLS also include a wider measurement range up to 35 metres with +/- 1cm accuracy across the entire range; more communication options (RS232, RS484, SDI12, or 4-20 mA); at 2.2 Kg the RLS is smaller and lighter than its predecessor and a new ergonomic design makes it easy to install and lighter to handle.
More extreme weather events mean that it is often best to site your valuable instrumentation away from the water – this new sensor makes that possible.
OTT Hydrometry Ltd.
Nottingham, England
www.ott-hydrometry.co.uk
Enquiry No. 504
---

Liquid level switches go optical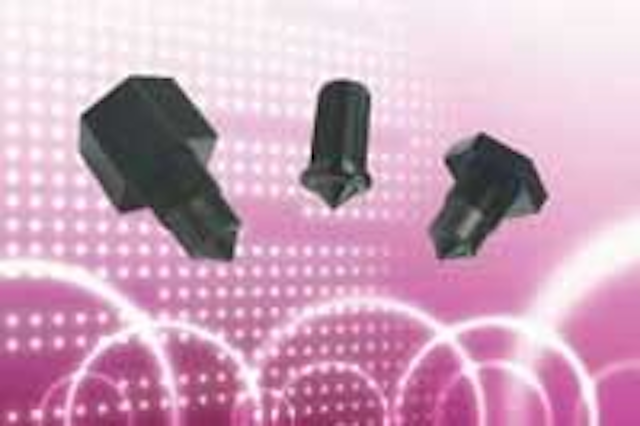 Click here to enlarge image
Sensortechnics' new OLP series of miniature optical liquid level switches cost-effectively measure the presence or absence of liquid in a range of OEM applications, including medical equipment, HVAC, compressors, hydraulic reservoirs, machine tools and leak detection as well as food, beverage and pharmaceutical processing.
The optical point level sensors use solid state technology with no moving parts for highly accurate and reliable measurements. The product range offers basic devices with analog signals, switches with microprocessor compatible digital outputs, or high power transistor output versions capable of switching currents up to 500 mA.
The sensors provide excellent media compatibility with their miniature plastic polysulphone housings. They also can be easily modified or customized to fit special customers requirements.
Sensortechnics GmbH
Puchheim, Germany
www.sensortechnics.com/olp
Enquiry No. 504
---

Sludge level sensor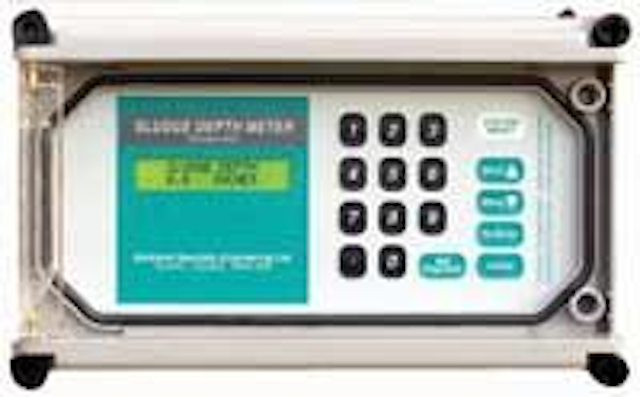 Click here to enlarge image
Simple and easy to use, the Markland Model 602 Sludge Level Meter can quickly automate your sludge level detection. The meter can be used in clarifiers, tanks, inclined plate clarifiers (Lamellas), SBR's and dissolved air flotation tanks. Corrosion is not a problem with its all PVC probe. Analog, digital and relay outputs are available.
Markland Specialty Engineering Ltd.
Toronto, Canada
www.sludgecontrols.com
Enquiry No. 505