Spring a Good Time to Grow Ideas for Global Change
Tis the season for environmental awareness and recognizing those ideas that show greatest potential for improving our water quality and environment.
Apr 1st, 2008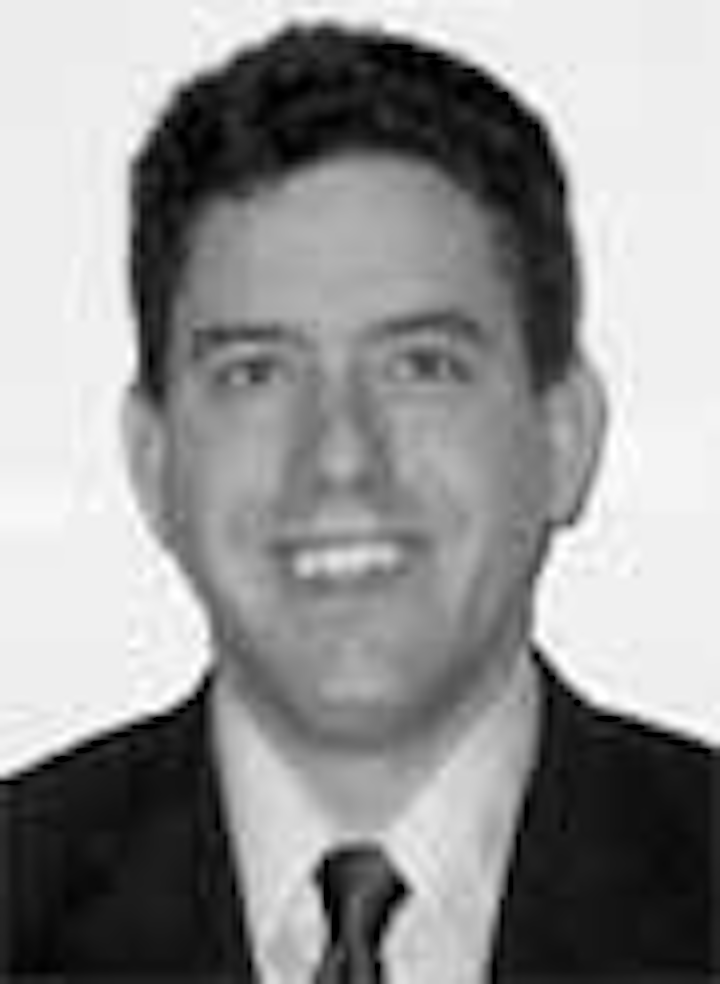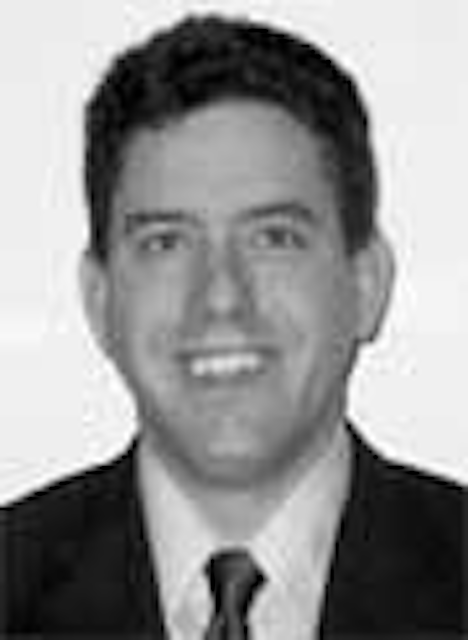 Click here to enlarge image
Carlos David Mogollón,
Managing Editor
Tis the season for environmental awareness and recognizing those ideas that show greatest potential for improving our water quality and environment.
That time between World Water Day, March 22, and Earth Day, April 22, is special. It's spring. The weather is warming up, flowers are blooming and kites soar majestically in a clear blue sky.
For those of us with kids in school (and even those without), we hear a lot about environmental issues facing the globe and ways we can integrate simple and complex methods to reduce our carbon footprint into our everyday lives from turning off lights, adjusting thermostats and recycling our trash to planting trees to installing solar panels or graywater/rainwater recovery systems in our homes.
I took a moment to finally watch the Oscar-winning documentary, starring former U.S. Vice President Al Gore, "An Inconvenient Truth," which underscored the crucial role the water and wastewater industry plays in helping alleviate aspects of climate change if the best solutions we have to offer are incorporated sustainably into daily best business practices. GE says "ecomagination," Siemens says "Water. The power of green," ITT says "Where there's life, there's water. Think about itt," Veolia says "One Company, many challenges," and SUEZ says, "Delivering the essentials of life." They're all variations on a theme.
Whether the issue is water efficiency, wastewater reuse, stormwater recycling, green infrastructure, biogas/biosolids recovery, heat/energy recovery, variable speed drives for pumps, blowers and motors, etc., there are many ways the industry can become part of the solution if there's a commitment and longer view of actual cost and return on investment. Therein usually lies the rub, of course.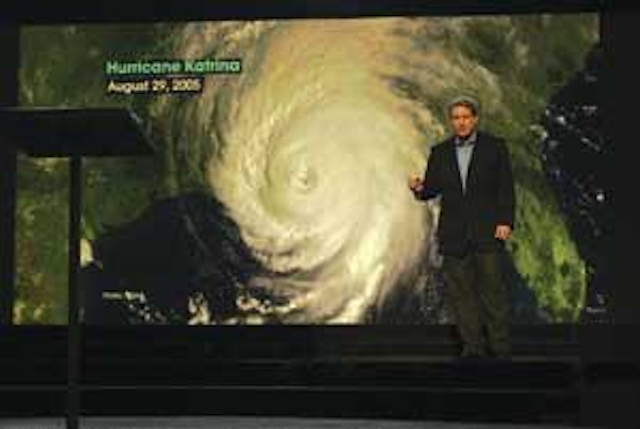 Former U.S. Vice President Al Gore documentary, " An Inconvenient Truth," refocused discussion over climate change to include water resource management.
Click here to enlarge image
Two recent TV broadcasts touch on these themes as well and are worth viewing: 1) The Sundance Channel's Big Ideas for a Small Planet, which did an episode April 15 on "Water" (www.sundancechannel.com/films/500317044), and 2) National Geographic's "Strange Days on Planet Earth," which aired an episode April 22 narrated by actor Ed Norton and done in cooperation with ITT Fluid Technology (www.itt.com/news/strangedays/). They feature some good ideas.
Later this summer, some other ideas will be rewarded with the industry's most prestigious awards. In June, we'll see Dr. Andrew Benedek – ex-CEO of Zenon Environmental and the subject of this issue's "Executive Watch" column – receive the first Lee Kuan Yew Water Prize during Singapore International Water Week. Since selling Zenon to GE Water in 2006, he's invested in a German biogas recovery business and served as a research associate at the Scripps Institute of Oceanography in San Diego, California, studying global warming's impact on the world's oceans. These days he rails at ethanol as a renewable energy source because it's a net drain to produce compared to recaptured methane from wastewater, landfill leachate, etc.
Also in June, John Gaston, a 25-year veteran of global engineering firm CH2M Hill with nearly 40 years expertise in sanitary engineering, will be presented with the American Water Works Association's Dr. Abel Wolman Award of Excellence at AWWA's annual convention in Atlanta. Gaston is a vice president and senior consultant for water quality and treatment in CH2M Hill's Oakland, California office.
And in August, the Stockholm Water Prize will be presented to Prof. John Anthony Allan from King's College London. Introducing the concept of "virtual water," which measures how water is embedded in the production and trade of food and consumer products, he pioneered development of key concepts in the understanding and communication of water issues and how they're linked to agriculture, climate change, economics, and politics, e.g., a gallon of ethanol requires so much water to produce, including that used to grow the corn as well as make the equipment to cultivate, transport and it. The prize will be presented during World Water Week in Stockholm, hosted by the Stockholm International Water Institute. In October, Allan also will deliver the keynote address at the opening of WEFTEC.08 in Chicago.
Here's to these gentlemen, their ideas and the ideas to be thought up by the kid flying the kite on a warm spring day.