Solar pump brings water to Gambian school
Mono NOV and Southlands High School in Chorley, Lancashire, England, recently joined to bring running water to a school in Gambia.
Oct 1st, 2008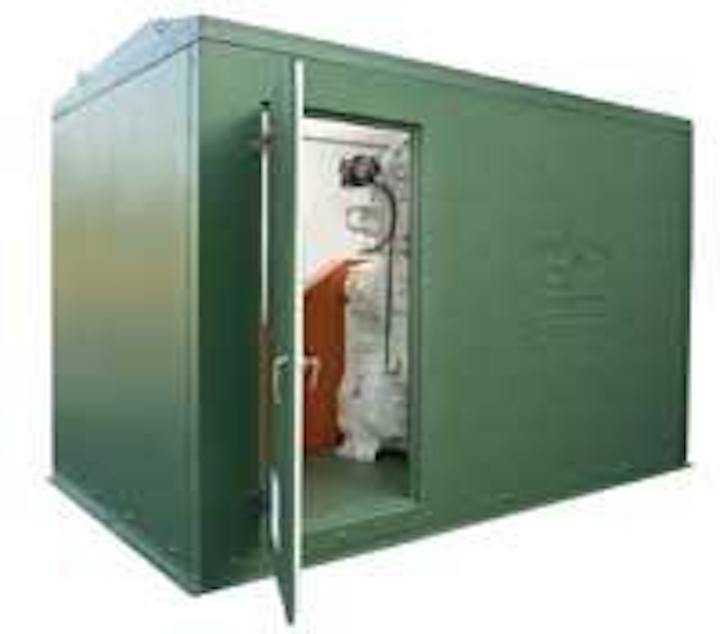 Mono NOV and Southlands High School in Chorley, Lancashire, England, recently joined to bring running water to a school in Gambia. The project was developed by teachers and pupils who visited Mono's facility and later raised money to purchase one of its solar pumps designed to run in remote areas where electric and diesel power are unavailable. They accompanied a team sent by Mono to Gambia to install the pump. Within a week, it brought running water to Bijilo Lower Basic School – vastly improving sanitation in staff toilets and near children's latrines, as well as providing water for the school's kitchen garden. Three standpipes also were installed to provide water for the local community.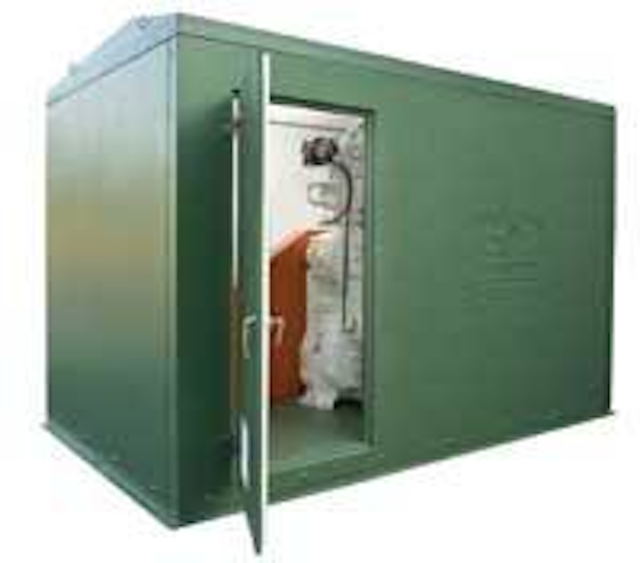 Click here to enlarge image
"Our solar pump has been used in similar applications across Africa, so we knew it was the perfect solution for the school and were happy to contribute to such a worthwhile project," said.Mono UK sales manager Mark Viner, part of the team that went to Gambia to install the Sun-Sub system, PC pump and control panel. "It was very fulfilling to be able to see the project through to the end and experience firsthand the difference this project has made to the local school children and wider community."
The Sun-Sub, incorporating a range of technically advanced features, consists of four main units – a solar array, controller, submersible brushless DC motor and positive displacement pump. Its solar modules are made from high efficiency monocrystalline silicon cells. They can be mounted on a stationary array but are more frequently mounted on a GPS tracking array designed to track the sun. The GPS system is so effective it can produce 30% more water per day.
Mono NOV Group
Manchester, England
www.mono-pumps.com
Enquiry No. 203
---

Full pump engineering capacity now available
Environmental Biotech now includes pump engineering capacity services with its acquisition of Raleigh-based M&M Asset Maintenance Ltd., which provides a full in-house maintenance engineering service for commercial fluid pumps, electric motors and fluid control systems.
M&M will design, manufacture, install and maintain complete fluid handling systems for the water, sewage and manufacturing industries. It also provides lubrication service to enhance process equipment reliability and has a mechanical engineering division that builds and maintains process equipment for industry via a fully equipped 4,000-sq. ft. workshop for fabrication, welding and machining. And it makes and installs a range of health & safety equipment such as barriers, GRP anti-slip walkways and safety stairs.
"M&M adds a further closely integrated capacity to the Environmental Biotech service offer. We work ever more closely with wastewater utilities providing bacterial solutions for problem sewage systems where pump maintenance is also an essential requirement. Now, with M&M's capacity, we provide a one-stop-service with our remedial expertise and specialist engineering abilities," says Environmental Biotech managing director Aziz Tejpar.
Environmental Biotech Group
South Woodham Ferrers, Essex, UK
www.environmentalbiotech.co.uk
Enquiry No. 204