Aquatech China: Day 2 Recap
Water & Wastewater International's Tom Freyberg reports from the show floor on day 2 of Aquatech China.
Jun 16th, 2016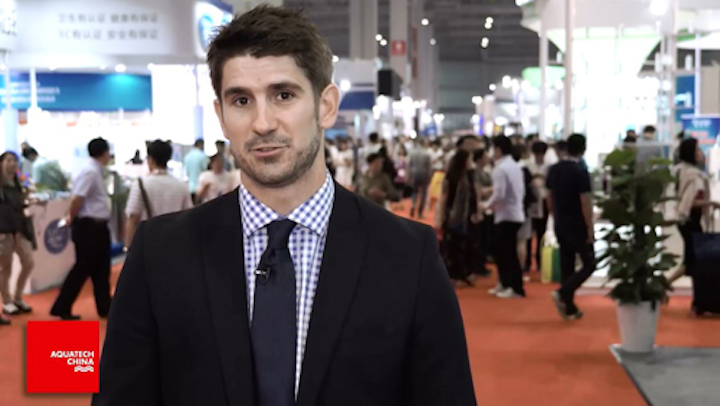 SHANGHAI, June 16, 2016 -- Aquatech China's second day was just as packed as the first. Water & Wastewater International's Chief Editor, Tom Freyberg, spoke with Global Water intelligence publisher, Christopher Gasson about the Industrial Global Water leaders forum, organized by GWI at the event.
In addition, Freyberg spoke to key figures in china's water industry, including the Ministry of Environmental Protection, who said that China really lags behind the west when it comes to pollution, leaving the door open for water technology companies to implement innovative solutions.
Don McGhee, President of Water Quality Association Board of Governors, spoke about the formation of a residential committee under the Membrane Industry Association of China, saying it would be "very significant," allowing for membrane applications in the commercial and residential market to be validated under strict standards.
American company Pavedrain was announced as a winner of the China Bluetech Market-Ready Award at the event as well.