ecoLogs
Stormwater treatment solutions from Hydro approved in Marietta, GA...
Apr 1st, 2010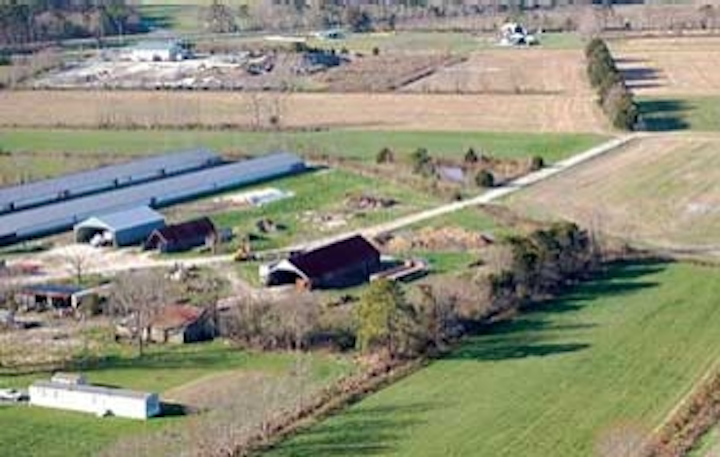 Stormwater treatment solutions from Hydro approved in Marietta, GA
PORTLAND, ME — The city of Marietta, GA, has approved the use of the Hydro International's Up-Flo® Filter and the Hydro Downstream Defender® for stormwater treatment projects.
The Marietta Public Works Department added the products to its list of approved Water Quality Proprietary Units based on a series of exhaustive performance tests by the New Jersey Corporation for Advanced Technology (NJCAT) and the USEPA Environmental Technology Verification programs.
The Up-Flo Filter is a high-rate stormwater filtration technology that removes trash, sediments, nutrients, metals and hydrocarbons from stormwater runoff. The Downstream Defender is an advanced hydrodynamic separator designed to remove sediment, floatables and associated pollutants from stormwater.
The approval marks the first time a Hydro International product has been officially certified for general use by a major government agency in the state of Georgia. In the past, Up-Flo Filters and Downstream Defenders have been deployed in the state on case-by-case approvals.
---
EPA extends comment period on proposed water quality standards in Florida
WASHINGTON, DC — In an effort to ensure that Florida residents voices are heard, the U.S EPA is extending the comment period for the agency's proposed water quality standards. The comment period is being extended for 30 days and will now end on April 28. The agency will also hold three more public hearings in Florida to obtain additional input and comments on the proposed rulemaking. Planning for the additional hearings is underway and the hearings are targeted for mid-April in several cities across the state.
"Clean and safe waters are central to people's health and Florida's economic growth, which is why EPA is proposing this rule to curb the impacts of costly nutrient pollution," said Pete Silva, assistant administrator for EPA's Office of Water. "We are extending the comment period and having additional hearings to ensure there is more time for Floridians to offer their comments and ideas."
---
Stormwater pollution from metals recycling facility kept out of area waterways
PORTLAND, OR — Calbag Metals Company, a non-ferrous metal recycling facility located in Portland, OR, has consistently achieved full compliance with the State of Oregon's strict stormwater quality benchmarks for the past year, since installing the StormwateRx Clara® and Aquip® stormwater treatment systems. The solution has helped Calbag significantly reduce the potential for pollutants to enter waterways from stormwater runoff at their facility.
The Calbag Portland recycling facility covers 4-acres and processes metals including copper, zinc and lead. The StormwateRx system there is part of a comprehensive site management plan that includes a full range of Best Management Practices (BMPs). In addition to installation of the Clara and Aquip systems, Calbag has strategically located receiving, storage and processing areas in covered portions of the site and deployed a state-of-the-art sweeper to reduce particulates entering the system.
---
Green infrastructure project in SC jumpstarted by Recovery Act funding
ATLANTA, GA — In February, officials gathered in Aiken, SC, to celebrate the city's Green Infrastructure Project kickoff ceremony. This project, funded through the Recovery Act, is designed to control the impact of rainwater on the surrounding environment.
The city of Aiken received $3.34 million under the Recovery Act and awarded the Watershed Center two related grants: $293,187 to assist in design of bioswales, rain gardens, permeable paving and other low-impact retrofit practices; and $126,359 to develop a research and monitoring program for Aiken's Green Infrastructure that taps into Clemson University's Intelligent River research program. This project enhances the city's environmental health and demonstrates community leadership toward sustainability. The project's is anticipated to create approximately 25 to 50 local jobs.
---
House passes algal blooms, hypoxia bill
WASHINGTON, DC — Last month, the House of Representatives approved a bipartisan bill to address the effects of harmful algal blooms in fresh and coastal waters on aquatic plant and animal life and human health.
"We need to protect our coast, oceans, and citizens from the threats that these blooms cause on our beaches, in the food web, and in economic losses to communities and commercial fisheries," stated House Science and Technology Committee Chairman Bart Gordon (D-TN).
"This bill will reauthorize a program that has funded research to advance our understanding and our ability to detect, assess, predict and control these harmful algal bloom and hypoxia events," said bill author and Energy and Environment Subcommittee Chairman Brian Baird (D-WA). "Since the last reauthorization there has been an increase in the number, frequency, and type of algal blooms and hypoxic events, affecting more of our coastlines and inland waters."
The Harmful Algal Blooms and Hypoxia Research and Control Amendments Act, H.R. 3650, directs the NOAA to implement research strategies to better understand and respond to algal blooms and hypoxic events. It requires federal agencies to create a comprehensive and integrated strategy to address and reduce harmful algal blooms and hypoxia. The bill also establishes a national program to address marine and freshwater harmful algal blooms across the country in both coastal and inland waters.
The Science and Technology Committee has been working in collaboration with the Committee on Natural Resources and the Committee on Transportation and Infrastructure. A companion measure, S.952, has been introduced by Senator Olympia Snowe (R-ME) and has passed the Senate Commerce, Science and Transportation Committee.
---
USDA seeks project proposals for improving water quality in Mississippi River Basin
WASHINGTON, DC — USDA seeking project proposals that will improve water quality and the overall health of the Mississippi River in 41 eligible watersheds in 12 states.
The Request for Proposals (RFP) for the Mississippi River Basin Healthy Watersheds Initiative will make up to $75 million available for partnership projects. The RFP explains the procedures for potential partners to sign agreements with USDA for projects that meet with the initiative's objectives. Proposals are due by May 1.
Federally recognized Indian tribes, state and local units of governments, farmer cooperatives, producer associations, institutions of higher education and other non-governmental organizations can download the RFP at www.nrcs.usda.gov/programs/mrbi/mrbi.html.
---
Officials release Gulf Coast ecosystem restoration roadmap
WASHINGTON, DC — Obama Administration officials have released a Roadmap for Restoring Ecosystem Resiliency and Sustainability in the Louisiana and Mississippi Coasts that emphasizes the protection and restoration of coastal ecosystems as a key element to the long-term safety and viability of the region. The Roadmap outlines Federal actions over the next eighteen months to address policy, process, and legal hurdles to coastal restoration in the region.
The Louisiana-Mississippi Gulf Coast Ecosystem Restoration Working Group, formed by President Obama in October 2009, has engaged with the states, local governments, and the public to develop the Roadmap.
In the near future, the Working Group will request that the states designate a senior official to collaborate with the Working Group to develop a long-term vision and recommend a governance structure or other forum for Federal-State decision-making. The Working Group will also conduct public outreach and will host listening sessions in the region. Longer term, the Working Group will release a proposal outlining recommendations for a governance structure or entity to implement the vision.
The Roadmap is available at: www.whitehouse.gov/ceq/initiatives/gulfcoast
---
Protection of waterways in Maryland sought in lawsuit against poultry farm
OCEAN CITY, MD — Assateague Coastkeeper and Waterkeeper Alliance have filed a lawsuit in the federal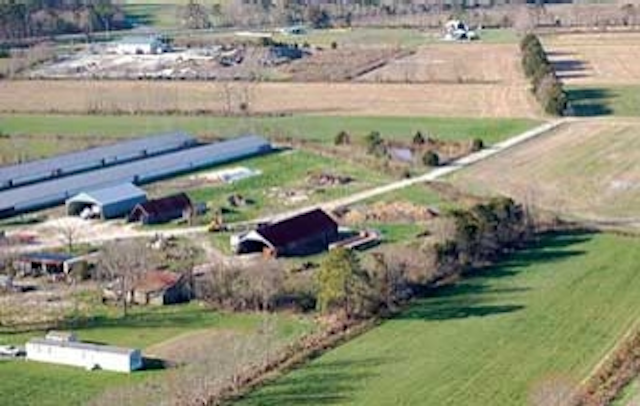 District Court of Maryland against Alan and Kristin Hudson Farm — a Perdue-contract chicken factory farm in Berlin, MD — and Perdue Farms Inc., for illegal discharges of harmful pollution into the Franklin Branch of the Pocomoke River, which empties into the Chesapeake Bay.
The filing of the litigation follows a failure by Hudson Farm and Perdue to correct the violations during the 60-day period after a notice of intent to sue was filed on December 17, 2009.
Hudson Farm, a contract Perdue factory farm operation, consists of an 80,000-bird Concentrated Animal Feed Operation (CAFO) owned by Alan Hudson.
The lawsuit is based, in part, on the results of water sampling from ditches that ran adjacent to the property. These samples established that high levels of many harmful bacteria were flowing from the facility, including fecal coliform and E. coli in concentrations that far exceed the limits set by the Maryland Department of the Environment (MDE) for recreational waters. Phosphorus and nitrogen were also found in the discharges. Sampling by the MDE five weeks after the December 17 notice confirmed continuing high levels of fecal coliform and E. coli in the ditches flowing from the production area of the facility.
More Urban Water Management Issue Articles